An inclusive camp goes online this summer
It was like, 'There are my people! I need them. I can't see them and hug them, which is what we always do when we're together, but I can still see them in this new way.' So it's been amazing.
— Krista Siringo
LINCOLN — This past March, as the coronavirus pandemic shut down schools, businesses and institutions, Zeno Mountain Farm, a Lincoln nonprofit organization that promotes "radical inclusivity" for people with disabilities, got busy creating an online platform that has allowed it to continue — and in some cases expand — its mission.
It took them only a few days to set it up.
"People were like, 'Wait, you started this three days after you thought of it?' And we were like, 'Yeah, because we're used to taking risks and learning as we go, trial by fire,'" Zeno Program Director Emily Sundstrom said. "We're a unique community that has come out of coping (every day) with big societal challenges."
Zeno co-founder Ila Halby agreed.
"People with disabilities are master problem-solvers," Halby said. "This community is an untapped resource for problem-solving and creativity because they have to be problem-solvers to exist in a world that's not accessible in all types of ways."
Zeno Mountain Farm hosts a summer camp in Lincoln every year that brings together more than 70 people with and without disabilities for a month of fun and connection. 
In addition to summer camp, Zeno Mountain hosts more than a dozen other retreats and camps — in various locales — for people with disabilities, for veterans, people with chronic illness, and for people with traumatic brain injuries.
CYBER CAMP
In response to the public health crisis that has isolated many of its community members, especially those in group-care settings who have had to undergo quarantine, Zeno launched a Zoom "Cyber Camp."
"We knew right away that, OK, we have to be able to see each other," Halby said. "And then it was, 'What kind of programming can we create that allows us to get together but also to have a purpose?' We were able to create a simple daily structure where we could get people together once a day."
Cyber Camp meets online every weekday from 4 to 5 p.m.
On Mondays participants hold a community-wide check-in, continuing Zeno's in-person tradition of the once-a-week "all-camp meeting."
Ajani "AJ" Murray, who lives with cerebral palsy and is currently quarantining in Atlanta, has been participating in Zeno's summer camps for 10 years.
"We can't be at camp physically, but it's the next best closest thing," Murray said. "It's been really cool to see everybody and to see each other's houses."
On Tuesdays people get moving, with activities like yoga, dance class and even taekwondo.
Wednesday is game day.
Murray, who is a fan of game shows, collaborated with Sundstrom and fellow Program Director Talia Campbell to create "Who Wants to Be a Zillionaire."
"AJ and Emily and I spent like three or four hours on Zoom writing all these questions ahead of time and turning them into slides to make them look official," Campbell said.
"Yeah, that was fun," Murray said.
Thursdays are reserved for classes — origami, singing, portrait-drawing, cooking.
"We did a PowerPoint party where everyone could make a three-minute PowerPoint about any topic," Sundstrom said.
Murray created a presentation about the upcoming film "Ghostbusters: Afterlife," which had been scheduled to open tomorrow but has now been delayed until March because of the pandemic.
"It was like, let me share this with my friends because I'm so pumped about this movie coming out!" Murray said. "Direct sequel — not a remake!"
Many of the classes and activities have been created and led by participants, drawing on a great wealth of expertise, interests and passions.
"A big piece of our mission and our advocacy is to provide a place for people with disabilities to be of service and to share their talents," Halby explained.
When the end of the week rolls around, Cyber Camp takes on a party vibe.
Zeno Mountain Farm is known for creating and producing its own movies, so on some Fridays the community has re-watched past productions. Other times they've hosted friends who are TV actors, or a stand-up comedian, or held a talent show or a paint-and-sip.
LOGGING IN
Bristol resident Krista Siringo remembered the day her 14-year-old daughter Hannah Gallivan, who lives with cerebral palsy, first joined in.
"I have a picture of Hannah," Siringo said, then paused. "I'm going to cry, even," she continued, laughing quietly. 
"I have a picture of Hannah logging in — and just her joy. And me standing behind her just sobbing, because it was like, 'There are my people! I need them. I can't see them and hug them, which is what we always do when we're together, but I can still see them in this new way.' So it's been amazing."
That recognition, and the sense of community and of belonging, is one thing about Zeno that will persist regardless of the platform.
"The magic and the power and the impact of Zeno is about the friendships that we create," Halby said. "What people need — and what Zeno believes is a human right — is a place to contribute your skills and talents and energies, to have a place where you can give and receive love, where people want to see you and are counting on you. With Cyber Camp we're just experiencing that in a new way."
The transition has not been without its obstacles, however.
"I definitely have a feedback list for Zoom (developers), if anybody ever wants to hear from us about how to make it more adaptable and accessible," said Campbell.
And Zeno hasn't been able to reach everyone.
"Not everyone has access to the Internet," Sundstrom acknowledged. "Not everyone has access to the devices they need or the support they need to get on. It's not a flawless system, but it's the best we can do right now."
But they have been able to engage more people at one time than they could in person, as sub-communities that have previously been separated by geography or schedules are meeting each other for the first time and expanding their sense of the Zeno community.
SUMMER CAMP
"Now that we've transitioned to the part of the year where our big Zeno summer program would be happening in Vermont, we've built out an even more robust month of cyber camp," Halby said. "We have virtual cabins and there's a whole calendar, which includes a prom, a big Burning Man celebration that we do, and birthday parties."
Another thing Zeno is known for is bringing an extra dose of joy — and creative floats — to the Bristol Fourth of July Parade. But that parade has been canceled and Zeno participants are now separated by many thousands of miles.
They had a parade anyway.
"Our theme was activism, so we had people make signs about a human rights issue that was important to them," Campbell explained. "A lot of it was about Black Lives Matter, but there was definitely a range of what people were passionate about. We broke out into Zoom rooms to chat and color and then we came back together and shared our signs with the group. Very different than getting to dance down the street, but still really powerful."
One participant did join the Zoom call from downtown Bristol, though.
"Underneath the flag, on the green, holding up his screen," Sundstrom recalled. "He was like, 'Don't worry! You're still marching down Main Street — it's just on my phone!'"
This week they're finishing up work on an original play, another annual Zeno tradition. Participants have written and memorized their own lines, but instead of holding forth on a stage they'll be speaking into their computers.
Andrew Pilkington, Zeno's main film editor, will mix and polish their work into a finished product. Pilkington, who lives with cerebral palsy, edits by computer, using his nose to access the keyboard and his feet to access the joystick, Halby explained.
Murray plays one of the leads this year.
"The gist of the play is that we're going on different planets to explore what they've done about pandemics," he said. "But I don't want to give too much away."
The play will have an online grand opening later this month.
GRATITUDE
Siringo said she has been particularly grateful for another new dimension of the Zeno experience: Recognizing that families were facing new and greater challenges, the staff coordinated weekly calls  just for family members.
"Part of Zeno's vision is that we're not alone," Halby said. "We have a place where we all are contributing and taking care of each other. It has been wonderful to hear from the families — and powerful to see them connect with each other."
Murray doesn't know what he would do without Cyber Camp, he said.
"I'm grateful that we have it because I'm a very extroverted person, so it's hard for me to be isolated and not be around people, but this helps in a big way. I'm so glad that this community came up with the fact that we could still do summer camp in this cyber way. I couldn't imagine not being here."
More information about Zeno Mountain Farm is available at zenomountainfarm.org.
Reach Christopher Ross at [email protected].
More News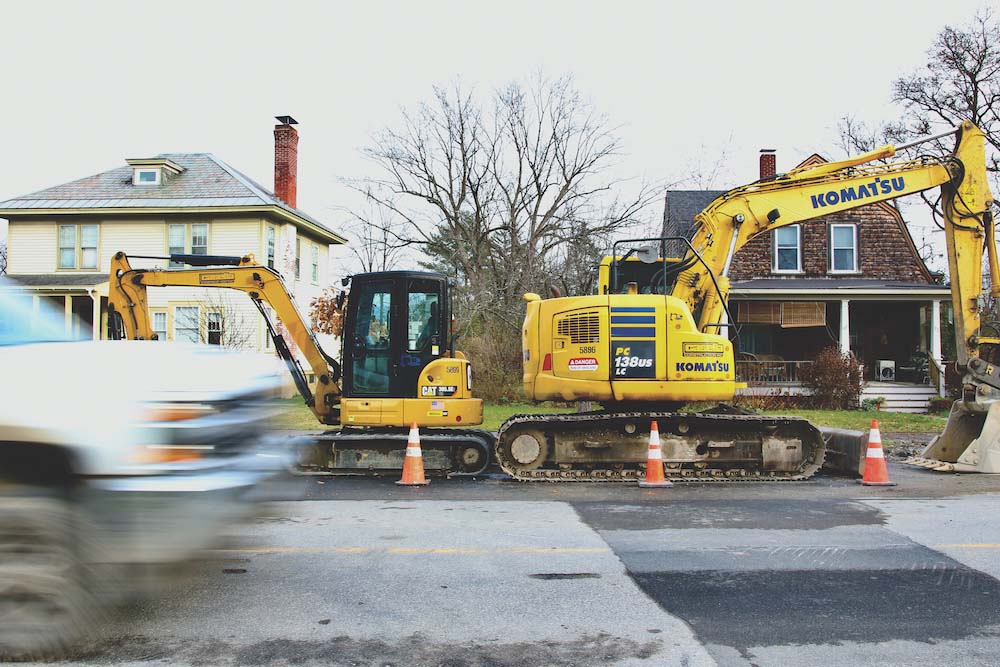 Middlebury voters next year will be asked to support three separate bond votes totaling $2 … (read more)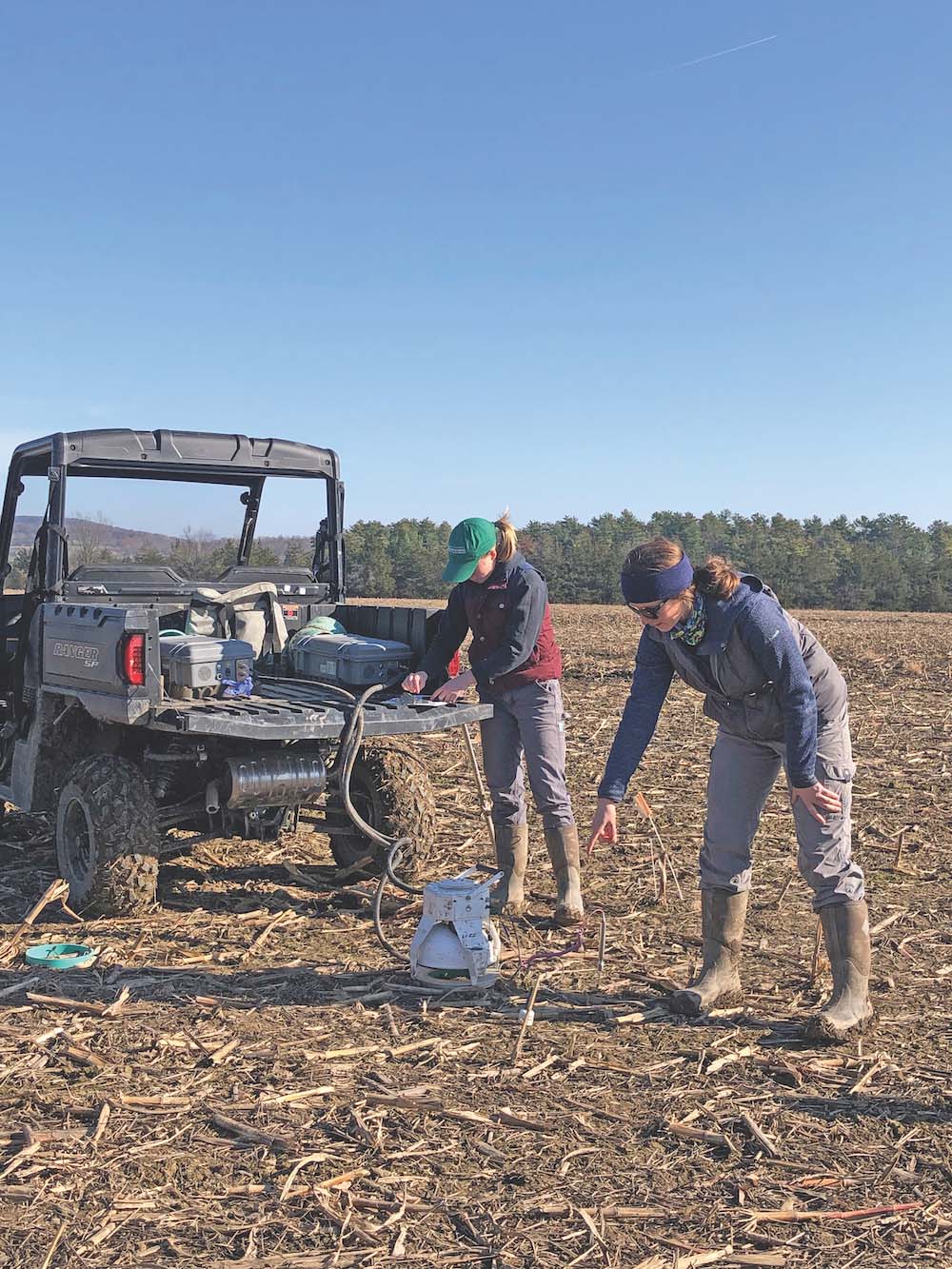 From planting cover crops to transitioning toward no-till or reduced-till approaches, farm … (read more)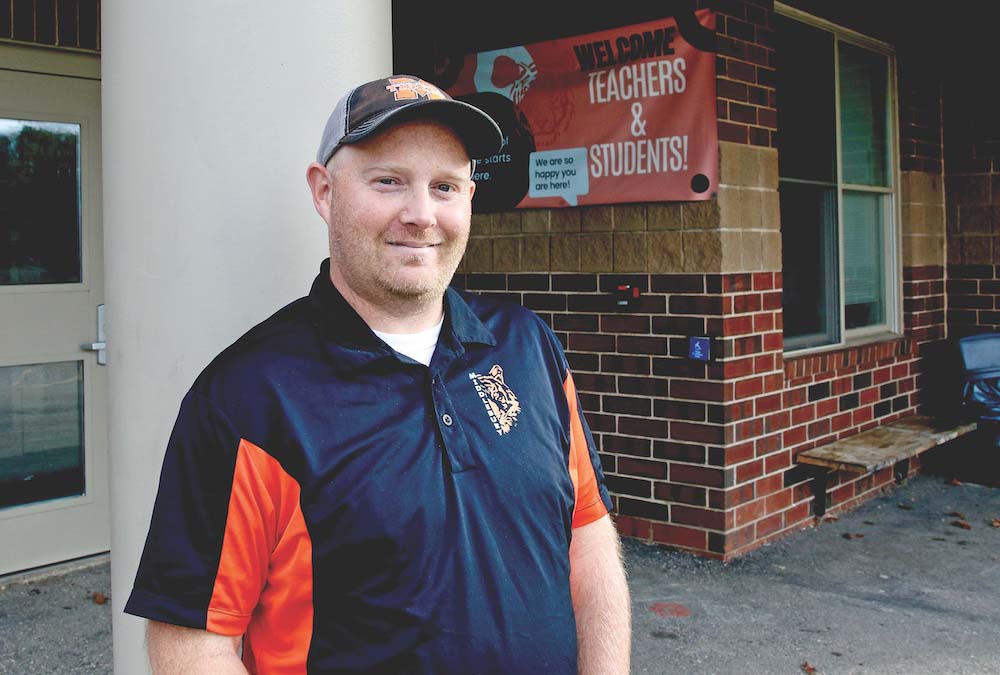 Dustin Hunt always knew he wanted to work with children in the field of athletics. He got … (read more)