Shrine Bowl called off
CASTLETON — The Shrine Maple Sugar Bowl Inc. Board of Governors on Wednesday announced the cancellation of the 67th all-star football game between recent Vermont and New Hampshire high school graduates. It had been scheduled for Aug. 1 at Castleton University.
The board noted its members had remained hopeful since March, but had to make what a board press release described as a tough call.
"This decision was heartbreaking and gut-wrenching and a difficult one to make from the heart. However, it has become obvious that this year's game cannot be played as it had been in the past. We remained optimistic the Shrine game would be the catalyst for the start of the new normal for fall sporting events and showcase the talent of the 2020 graduating senior football players," the statement read.
The board said the decision was made in consultation with a Castleton representative for on-campus requirements and the Vermont Agency of Commerce and Community Development for recommendations and guidance on crowd capacities and contact sport provisions. 
"As disappointing as this decision is, it was made out of concern for the safety of the players, coaches, families, friends and fans that would be involved. It would be counterproductive to play the game and have the virus spread while playing for the benefit of the patients treated at Shriners Hospitals for Children. We ask sports fans in both states to support this decision and to remain safe and healthy," the press release stated.
Middlebury Union High School's Tyler Buxton was the local selection to the Vermont Shrine team. 
More News
Tiger boys' cross-country team held off runners from Burr & Burton, VUHS and Mount Abe in … (read more)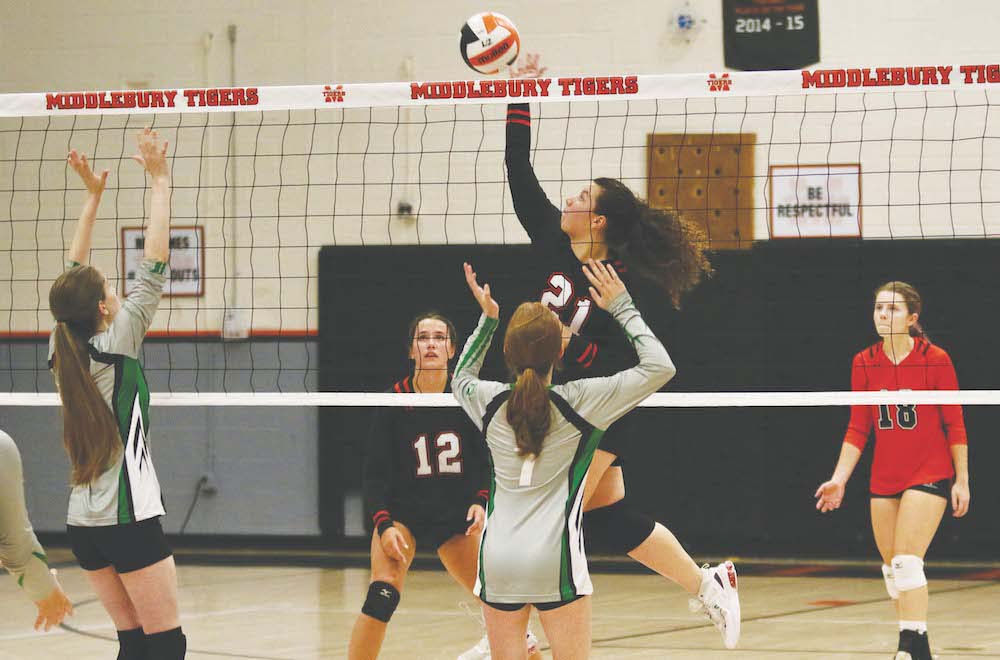 The first-year Middlebury Union High School girls' varsity volleyball team continued its r … (read more)
I gave Bill Lee a call last week, hoping he was at his home in Craftsbury and we might arr … (read more)