Requests for absentee ballots spike
With early voting for the Aug. 11 primary beginning Monday, the Vermont Secretary of State's Office has already received nearly seven times as many absentee ballot requests as it did by this date in 2018. 
As of  June 29, 15,663 voters had asked for early voting ballots this year, up from just 2,247 requests by the same time in 2018, according to the Secretary of State's Office.
"I think we're going to have a strong turnout compared to usual," Secretary of State Jim Condos said in an interview.
Condos said typical voter turnout for a primary in Vermont is between 20-25% but based on the strong early voting request numbers, he wouldn't be surprised to see that percentage "inch a little higher" this year.
The Covid-19 pandemic and Vermont's ongoing physical distancing guidelines has raised concerns about large groups of  people gathering at polling locations to vote. In response, legislators tasked Condos with coordinating a mail-in general election in November. 
For the primary, voters will be able to cast ballots by mail or in person at town clerk offices or city halls, or wait until primary day to vote  at the polls.
In an attempt to cut down on the number of people voting in person, Condos and the Legislature worked to expand the state's early and absentee mail-in voting to ensure every active voter is sent a ballot for the general election in November. 
The Secretary of State's Office began sending out postcards last week inviting all active registered voters to request a ballot be mailed to them for the Aug. 11 primary.
The Secretary of State's Office does "strongly recommend" that military or overseas voters request an early or absentee ballot at least 45 days before the election. 
An original legislative mandate required Republican Gov. Phil Scott and Condos, a Democrat, to agree on emergency election protocols for the remainder of 2020. But after the governor and the secretary of state struggled to concur on a plan, the Legislature gave full authority to Condos to prepare a strengthened vote-by-mail system for the 2020 general election.
Under Condos' plan for the November election, voters would not be required to vote by mail and could still vote at the polls. But all registered voters would have the option to vote by mail, and receive returnable ballots without having to request them.
HOW DO I GET A MAIL-IN BALLOT?
Visit My Voter Page on the Vermont Secretary of State's website to check your voter registration status and request a ballot. "Early or absentee voter ballots must be returned to the town clerk's office before the close of business on the day before the election," the Secretary of State's website reads, "or to the polling place by 7 p.m. on Election Day."
More News
Blasting ledge could begin on Monday in Vergennes as work on the $25 million Vergennes Gra … (read more)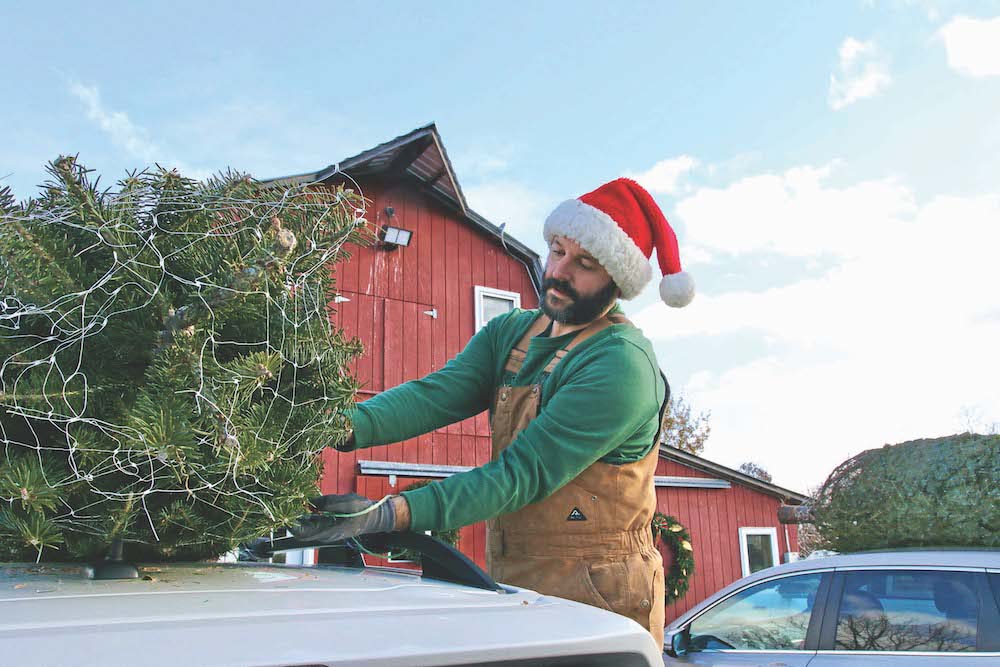 With the holiday season underway, county Christmas tree farms have begun welcoming visitor … (read more)
As the Middlebury Snowbowl prepares for opening day this Saturday, Dec. 9, loyal skiers an … (read more)