Plastic bag prohibition still planned for July
While plastic bag bans in some parts of the country have been rolled back during the pandemic, Vermont's single use bag prohibition will still go into effect in just a few weeks.
However, fears that reusable bags can act as potential vectors for the coronavirus, which state officials say appear to be largely unfounded, are complicating the transition away from disposable bags.
Last year, lawmakers passed a bill prohibiting grocers, retailers and restaurants from handing out plastic bags starting this July. (Plastic bags used for dry cleaning, flowers, packaging loose produce and other food items within stores will still be allowed.)
Grocery stores, which have been among the few businesses to stay open for in-person shopping throughout the pandemic, have had to pivot in an effort to keep customers and staff safe, including everything from disinfecting carts to redirecting customers with one-way only aisles.
Not surprisingly, the plastics industry has taken the opportunity to promote disposable bags as a safer alternative to reusables, and to call for bag bans to be overturned. This call has been taken up by some municipalities and states, with New Hampshire Gov. Chris Sununu even going so far as to temporarily ban reusable bags.
While a few studies, including an oft-pointed to industry-funded one, have shown that certain bacteria and viruses can live on reusable bags, public health experts say the main mode of transmission for the coronavirus is person-to-person contact.
"The studies don't really provide evidence that there's any risk to public health from coronavirus due to the use of reusable bags," said Josh Kelly, materials management section chief at the state Department of Environmental Conservation. His division has made that assessment in consultation with Vermont health officials.
DEC staff have stressed that businesses should not tell customers they're prohibited from using reusable bags. Kelly says that will lead to more bag use and causes "an unnecessary environmental threat."
"Our position is that it does make sense that anybody who is bringing a reusable bag to a store, that they take the opportunity to give the clerk a break, and fill those bags themselves," he said. And people should regularly wash their reusable bags, Kelly added.
Sen. Chris Bray, D-Bristol, who chairs the Senate Natural Resources and Energy Committee and sponsored the plastics ban bill, said the intent of the bag ban was to "transition from single use to reusables," not from plastic to paper.
He stressed while he wants grocery store workers to be as safe as possible, he does not think banning reusable bags is the best way to do that. Bray pointed out that not all stores require people to wear masks, as recommended by the Vermont Department of Health.
STORES AND BAGS
While a hot grocery store topic on Front Porch Forum has been whether or not particular stores require masks, there have also been differences in how stores are dealing with customers who want to bring in their own bags.
The Morrisville Food Co-op is among the stores asking customers to not bring in their own bags for the time being. Taylor Evans, general manager, said the co-op "never was a plastic bag" store, so next month's ban won't impact them. For now, customers are taking home their groceries in paper bags or repurposed cardboard boxes from vendors.
The reusable bag ban has gotten some pushback from customers, Evans added.
Reusing bags has been "one of the mainstays of a co-op, in terms of local and reusing things," she said, adding that the next step for stores like hers could be letting customers use reusable bags if they bag their own groceries.
That's the approach Shaw's has taken as part of its broader customer and worker protection strategy, according to spokesperson Teresa Edington. (That strategy does not, however, include requiring customers to wear masks at all stores while shopping, although they are asked to adhere to any CDC and state guidelines.)
Another challenge for some stores has been how to navigate customers bringing in their own containers for bulk items like granola and rice. Burlington's City Market had at first banned customers from bringing in their own vessels, but now has recently decided to allow customers to bring in certain kinds of containers. 
Early on in the pandemic, the Vermont Retail and Grocers Association called on the governor and lawmakers to postpone the plastic bag ban until January. President Erin Sigrist stressed that the association was not looking to do away with the ban, but to reduce potential coronavirus exposure for workers from reusable bags, and to give stores some leeway to use up extra plastic bags they haven't used during the pandemic.
Grocers that have temporarily banned reusable bags are still talking with environmental officials about how the plastic bag ban will work, especially since many have seen delays in paper bag shipments, said Sigrist.
More News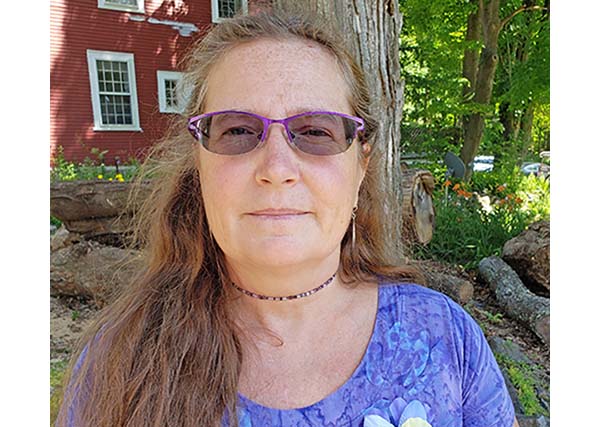 Learn about the disease in a documentary film by a local woman who knows first hand. Plus … (read more)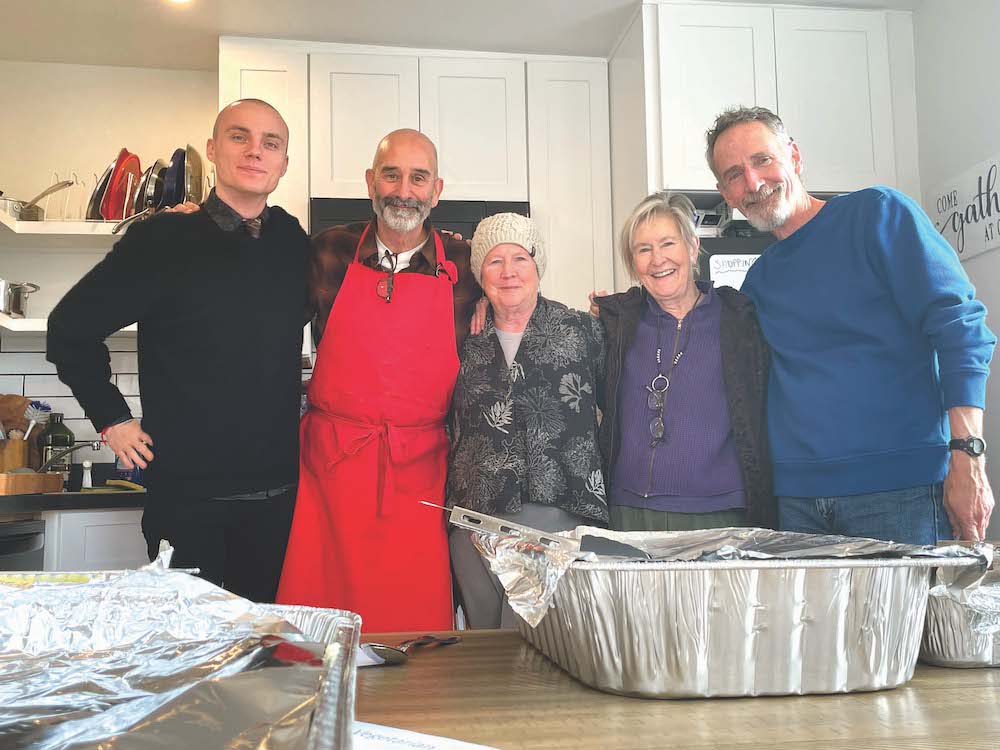 This past Thanksgiving, Nov. 23, saw almost 60 people converge upon the 1,400-square-foot … (read more)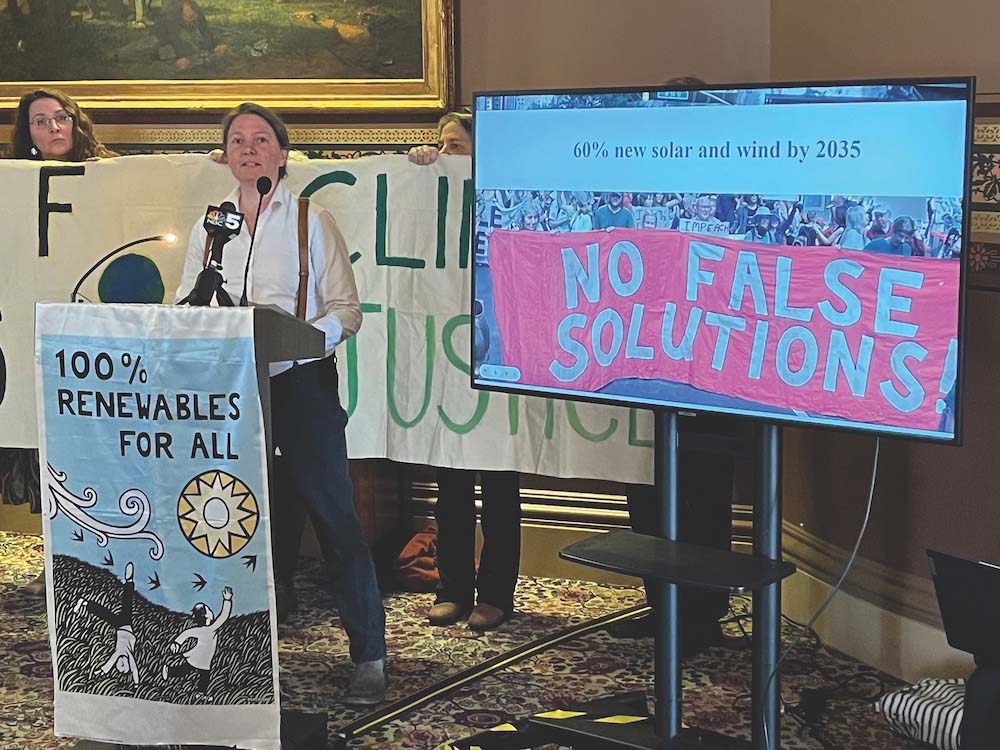 Two state lawmakers are urging Addison County folks not to ease up on efforts to battle cl … (read more)