VUHS course helps students build a guitar, write a novel
One of the things I wanted to do in my high school years was publish a book … When I made the goal it was, like, completely unrealistic. But I proved myself wrong.
— Rebecca Kachmar
VERGENNES — High school seniors are just now earning their diplomas, most of them having completed required course loads.
Others chose different paths to earn some of their academic credits. 
Vergennes Union High School senior Rebecca Kachmar published her debut fantasy novel, "A Queen's Vow," on amazon.com.
Her classmate Matt DeMatties built an electric lap guitar.
They were among the growing numbers of students who have demonstrated proficiency and thus met state educational standards through personalized learning plans or innovative courses.
Kachmar and DeMatties were among the half-dozen students in the VUHS Project Workshop Course, taught by Michael Thomas of the VUHS Humanities Department.
Thomas won a 2016 Rowland Fellowship to develop a hands-on course that could allow all VUHS students to design, with guidance, self-directed educational projects in the school or in the community.
The Project Workshop class was first offered in the 2018-2019 school year and taught by Thomas's colleague Becca Coffey. Twelve students pursued options that included songwriting, creating the VUHS makers' space, and interning at the Addison Independent.
Other projects this year included designing cars and creating electronic music on a soundboard. 
Thomas pointed to Kachmar's and DeMatties's different projects as good examples of what students can accomplish in his and similar courses.
Kachmar, an Addison resident, had been working for quite some time on her novel, and now it was time for final revisions and choices about publication and book design.
"What she really wanted was a structure to push herself toward final submission for publication. So the course requires a structure of regular check-ins, setting goals and having mentors," Thomas. said. "It was really multi-dimensional."  
DeMatties had woodworking ability honed in a shop at his Vergennes home, but added electronics, more math and metal fabrication to his skillset. 
"He had some skills coming in. He had some musical skills. And he had to develop some new skills," Thomas said.
Both also had to learn to rise to challenges during complex projects. DeMatties, for example, had to do a rebuild in the late going after a disappointing first effort.
"The most important part about it for me was that he ran into a number of setbacks," Thomas said. "He had to go and get some more advice, and he made some decisions."  
The students agreed the course helped. Kachmar, who hopes to attend Hartwick College, said she gained maturity and confidence as well as skills.
"I learned the value of communicating with other adults," she said. "At the beginning of the year I was a shy 17-year-old girl who didn't really put herself out there. And at the end of the year at the end of the course I published a book on Amazon."
DeMatties, who might return to the Hannaford Career Center this fall, said the element of choice motivated him.
"It's a lot of fun, and basically whatever project you want to do, you can do," he said. "That's the whole purpose of it."
TALE IS TOLD
Kachmar's tale began in 2016, when a Pinterest writing prompt inspired her. Back then the fantasy literature fan was cleaning rooms at the Strong House Inn in Vergennes.
"I'm alone in this room cleaning, and my imagination is just soaring," she said. "I'm taking bits of these rooms, and I'm imagining these scenes playing out. And my characters are just coming to life in front of me. And that is where it all started."
During the course she got writing and publishing advice from VUHS librarian Angela Kunkel and Bixby Library librarians Maddy Willwerth and Rachel Plant, something the course schedule gave her time to do, as well as time to finish her novel (which can be found online at tinyurl.com/y7vtuemr).
The course helped her find time to do "character checklists and plot checklists to make sure everything fit," to make "a pros and cons list about Amazon vs. publishing with a (traditional book) publisher," and to receive regular support from weekly group meetings.
"Through the course I had backing for my goal," Kachmar said.
And she achieved a goal she wasn't sure she could reach, writing a novel that she hopes will be the first in a series of six. 
"One of the things I wanted to do in my high school years was publish a book. It was a huge goal for me. And when I made the goal it was, like, completely unrealistic," she said. "But I proved myself wrong."
MAKING MUSIC
DeMatties's inspiration came from a concert he and his father attended. Impressed with a double-necked pedal steel guitar played by one of the musicians, they chatted with him afterward.
The musician suggested DeMatties should get one. When the cost proved too high, he decided to build one.
"I work in the machine shop in the career center in Middlebury, and I could see about making one," he said.
He settled on building a single-neck lap steel guitar. He plays the instrument with a thumb and two finger picks in one hand, and a bar in the other hand used to give it the slide guitar sound (listen to him perform at tinyurl.com/yd8janov.)
He easily handled the woodworking part of the task, but he had to learn to design and make aluminum legs for the guitar stand.
"I've done other metalwork, blacksmithing and stuff like that. But I haven't done any design or metal fabrication," DeMatties said. 
Then his first guitar didn't sound right, even after hundreds of hours of work.
"I even recorded it to see what it sounded like, and it didn't sound good at all," he said.
He took it apart, although he later realized he didn't have to — DeMatties said the problem was he needed to install what is called a "spider bridge" and resonator cones under the instrument's resonator bar. Still, he also downsized the box and ended up happier with the finished product's portability as well as its "clear, resonated" sound.
DeMatties said the course and his mentor, Tom Boise, a guitar maker from the Fair Haven area, "just helped me move forward" and made a difference in the process.
"I learned to be able to keep up with a schedule, and another requirement is to learn from your mistakes," he said.
PROJECT LEARNING
With COVID-19 uncertainty hanging over the next school year, Thomas said more students could consider project learning, but they would have to choose carefully. He noted school and business closures this spring derailed one student's Project Workshop plans and curtailed those of two others. 
"A lot depends on the particular project," he said. "Some projects, like the young woman who worked on the novel, can easily be done at home."
Project Workshop is part of a larger effort to incorporate proficiency-based education at VUHS and statewide, one that some at VUHS have labored on for a dozen years. It includes different grading standards and an attempt to incorporate different opportunities.
"We're in the process of really trying to develop and make into a system our school-wide approaches to personalized learning," Thomas said. "There are things like Community Based Learning and other project-based things going on, and we're trying to work toward a more coherent approach to that based on the proficiencies and the standards, and having common scoring criteria." 
Students could base projects on what they do already, Thomas said. Sports captains could research leadership, or yearbook editors could gain credit for their work. 
Thomas said students would first have to define "learning goals they could achieve" and then document their efforts. 
"One of the other criteria behind (proficiency-based education), and it didn't happen this year, is giving students academic credit for the extracurricular work they do," Thomas said. 
Certainly, Kachmar said students should consider Project Workshop. 
"It opens up a different way of learning you wouldn't normally get," she said. "It opens doors into the future career you want to get into. It opens doors into the community."
More News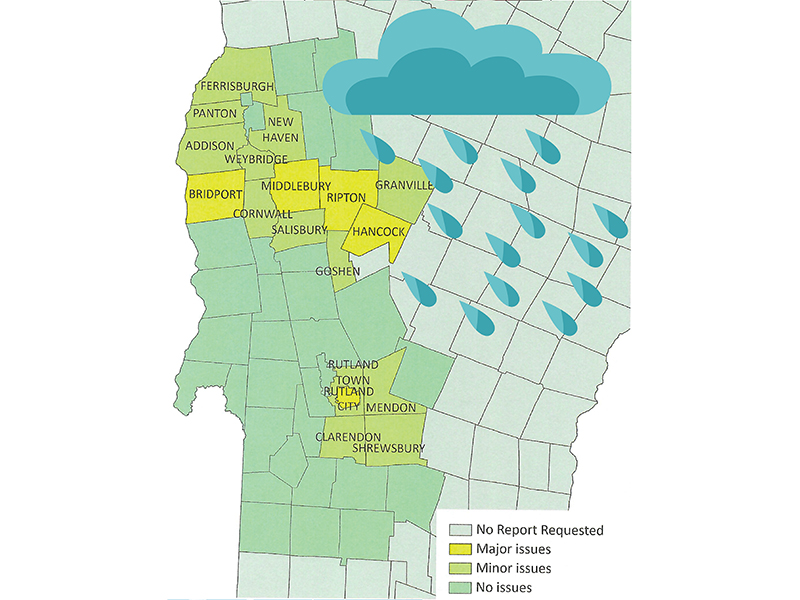 Local towns may get federal money to pay for more than a million dollars in cleanup and re … (read more)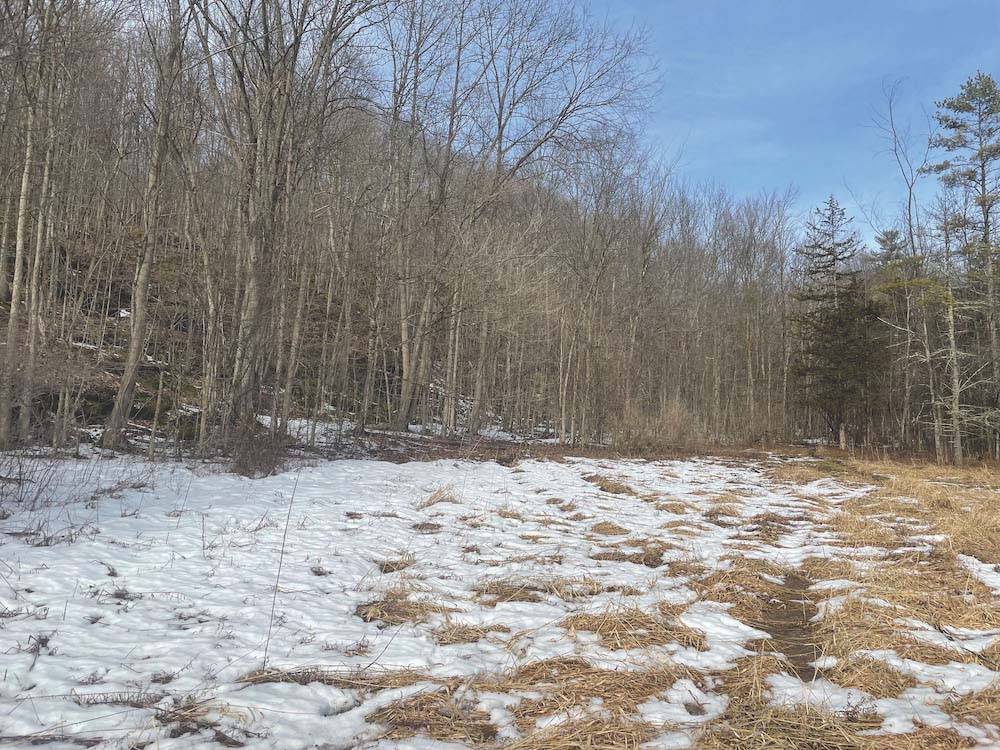 The Vermont Fish and Wildlife Department is putting $566,667 in grant money toward conserv … (read more)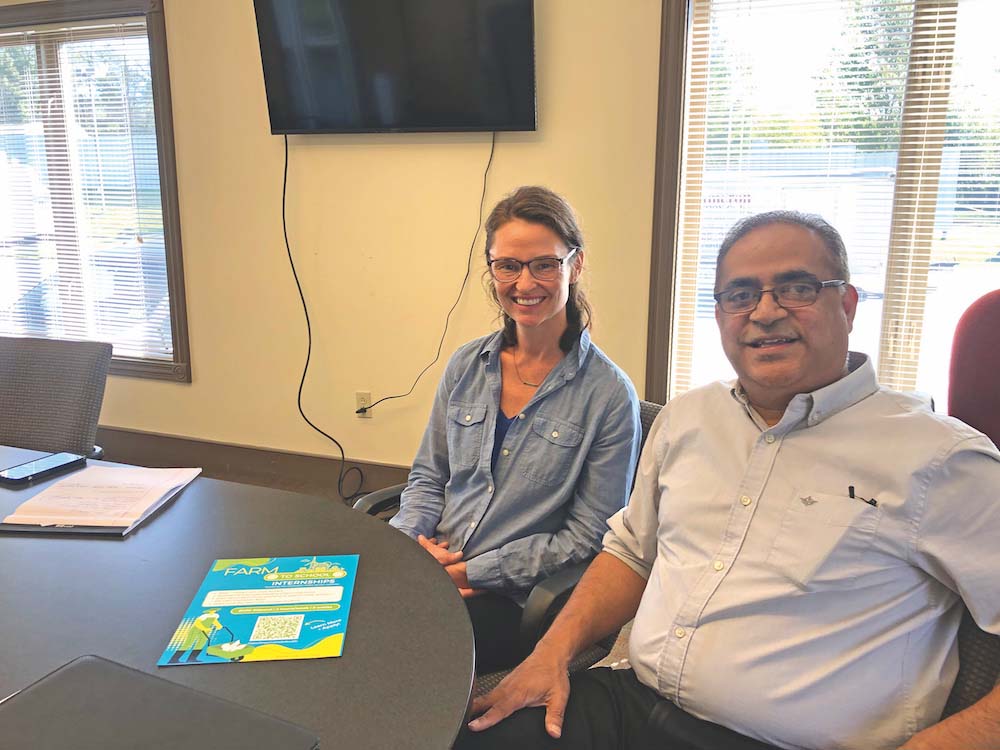 Like most things, the future of agriculture in Vermont lies in the hands of younger genera … (read more)