Friends, community give hope to VUHS grads
Everybody has such an image in their head of what those last three months of their senior year are going to be. And ours got totally flipped upside down. But I think we're going to be definitely making the best of it.
VUHS senior Sophie Hatch
VERGENNES — Lost traditions and milestones. Challenges and struggles. And ultimately resiliency, hope in the face of uncertain futures, and a greater appreciation for the people in their lives. 
Seniors in the Vergennes Union High School Class of 2020 sounded those themes when talking about their final semesters and careers at VUHS and Addison Northwest School District elementary schools.
Ferrisburgh residents Sophie Hatch and Emily Rooney, and Vergennes residents Addie Brooks and Alder Donovan-Cook talked to the Independent about their experiences and those of the 68 members of their class.
Rooney is the Class of 2020's president, Hatch its vice president, Brooks its secretary, and Donovan-Cook a student representative to the ANWSD board. 
UPHEAVAL
All spoke about what was lost when the COVID-19 pandemic sent them home for their last three months of high school: concerts, a trip to Germany, sports seasons for which Commodores had high hopes, prom, annual senior visits to their elementary schools to share their memories and plans with younger pupils and former teachers, and, of course, a traditional graduation ceremony.
"You think about what graduation is going to look like, and people talk about it for years," Rooney said. 
Prom was missed.
"On the night of prom I put on my prom dress and danced around my room by myself," Brooks said.
Hatch joked at least she saved a few bucks.  
"Sadly I didn't even get to buy a prom dress this year because school had ended right before I was going to buy one. Well, I don't know if it was sad or lucky I didn't spend the money," Hatch said. "Me and my friends had a little Zoom to celebrate what would have been prom."
Losing the visits to their elementary schools, a tradition known as "Back to Your Roots," hit hard. Instead, seniors filled out Google forms to share with younger pupils. Among other things, the forms asked about their favorite memories. Brooks, who plans to be an educator, recalled hers at Vergennes Union Elementary.
"(Nicole Paquette) let us paint a mural in her room of the lake. I remember walking around that room with a paintbrush and seeing all my friends and painting little fish and all the stuff that we'd see in the lake," Brooks said. "When I think about what I want to do as a teacher I think about engaging my students just like that."
Donovan-Cook offered a list with "seeing people" at the top. He added specifics, including his career at The Walden Project, the VUHS alternative education program, which he credits with helping him mature as a student and person:
"I was going to go to Germany. It was going to be my senior year of lacrosse. It was going to be the end of my time at Walden, and there's a lot of stuff that goes with that. And losing all of that at once was kind of rough." 
Hatch said despite it all she believes her classmates persevered.
"Everybody has such an image in their head of what those last three months of their senior year are going to be. And ours got totally flipped upside down. But I think we're going to be definitely making the best of it," she said.   
SPRING ONLINE
The seniors praised their teachers, but gave mixed reviews to virtual learning. 
Brooks said her morning meeting teacher, Sara Thompson, texted everyone in the group every morning, while her classroom teachers accommodated her hours on a new job.
"They understand right now it's hard for everyone. All of my teachers have been great in helping me just get through my work and get through senior year," she said.
Donovan-Cook turned to the Walden Project, an alternative program in which students gather at an outdoor classroom for most of the week. He said Walden worked for him because of his difficulty focusing in a classroom setting. After in-person school was canceled this spring, he found online learning a challenge, adding he believed he was not alone. 
Hatch said not seeing teachers in person meant extra self-discipline.
"It's difficult to hold yourself accountable, because it's so easy just to skip a Zoom or not turn in your homework right now, because you don't have that piece of interaction with your teacher," she said.
The personal element lacking this semester extended to little daily connections outside classrooms, Rooney said. 
"This has taught me how important people are in your life," she said. "It's people you say hi to in the hallway, and you've had two classes with them ever semester every year. And I've realized I've missed these people." 
FRIENDS AND COMMUNITY
Ultimately their peers and teachers are what the seniors said they missed most this semester, and will remember most about their VUHS years. 
"There are musical friendships, and there's rowing friendships. There are people that I don't talk to every day, but I know they're still there for me," Brooks said. "The connections I've made with people at the high school are so different than the other connections I've made in my life."
Donovan-Cook said he will think about relationships, some of which he developed through the fall musicals, when he reflects back on his VUHS years.
"Just being able to develop such great friendships at such a small school has been really awesome," he said.
Rooney added she, too, would recall the people.
"Definitely looking back I'll remember my teachers and other students and coaches and just how important it is to have and to foster those relationships in high school," she said.
Students also appreciate their hometown support, including the signs in their honor in front of their school and the post-graduation parade organized on their behalf. 
"I'd just like to say thank you to the community for really getting behind the Class of 2020 and supporting them, and trying to make sure we do get our senior year, like that feeling of graduating and celebrating," Hatch said.
Donovan-Cook said the local community has helped the class maintain its spirit and morale: 
"Even when the pandemic was at its worst here, having the Bang and Clang (parade) every night, there's such a sense of community in Vermont. And I'm really glad to be in a place like Vermont and Vergennes in such a crazy time." 
LOOKING AHEAD
Members of the class have post-secondary plans: working on family farms or businesses, striking out on their own, joining the military, or attending trade schools or colleges. 
The class officers plan on college, but uncertainty is a constant.
Brooks hopes to attend the University of Vermont, but wonders if UVM can really open given the school will have to deal with quarantining out-of-state students and, like all schools, possibly a second wave of coronavirus. 
"They're promising us. But at this point I basically have no idea what's going to happen," she said. 
Donovan-Cook plans to attend Warren Wilson College in rural North Carolina. The area is relatively virus-free now, he said, and he hopes for the best, as do Rooney with Clark University in Worcester, Mass., and Hatch with Keene State in New Hampshire.
But all four are undeterred.
Brooks said she knows no matter what happens people will stand with her. 
"I have an entire three-and-a-half years of high school behind me with people who have supported me. And I know they'll be there to support me," Brooks said. "I know they'll be there for me when this is all over."
Donovan-Cook cited "the fact we have those close relationships" with people to share the burden as an important factor, and said he and his peers remind themselves that compared to many they are lucky:
"I really just think of it in the context of what the rest of the world is going through. We're doing so well that I can't really focus on how much it sucks. I just have to focus on how much it doesn't suck."
Hatch pointed to the unity of the Class of 2020 and the lessons of the past three months.
"Definitely looking back through the years we're going to be able to cherish the fun that we did have in school, all those moments we did spend with our friends," she said. "And I'll be able to cherish the time that I did have in the school even more now that I know what it's like to not have that time in the school."
Rooney said talking with her future Clark soccer teammates, many of whom come from COVID-19 hotspots, helped her gain perspectives: "We're very lucky and privileged to be in the situation we are."
Donovan-Cook summed up the confidence the seniors have in their futures by looking at the big picture: 
"It's not like there's going to be a full year or two of high school graduates getting lost. Colleges will be flexible. Jobs will probably be flexible, because this is something we're all dealing with."
More News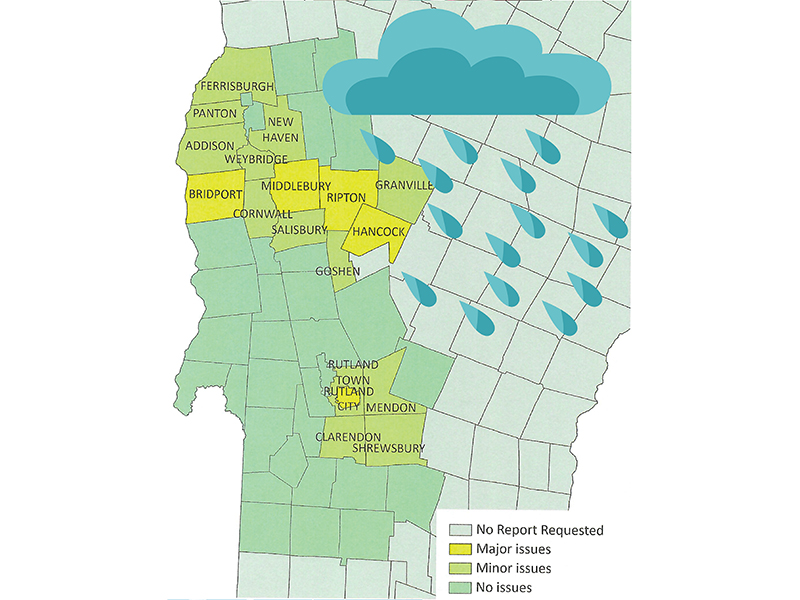 Local towns may get federal money to pay for more than a million dollars in cleanup and re … (read more)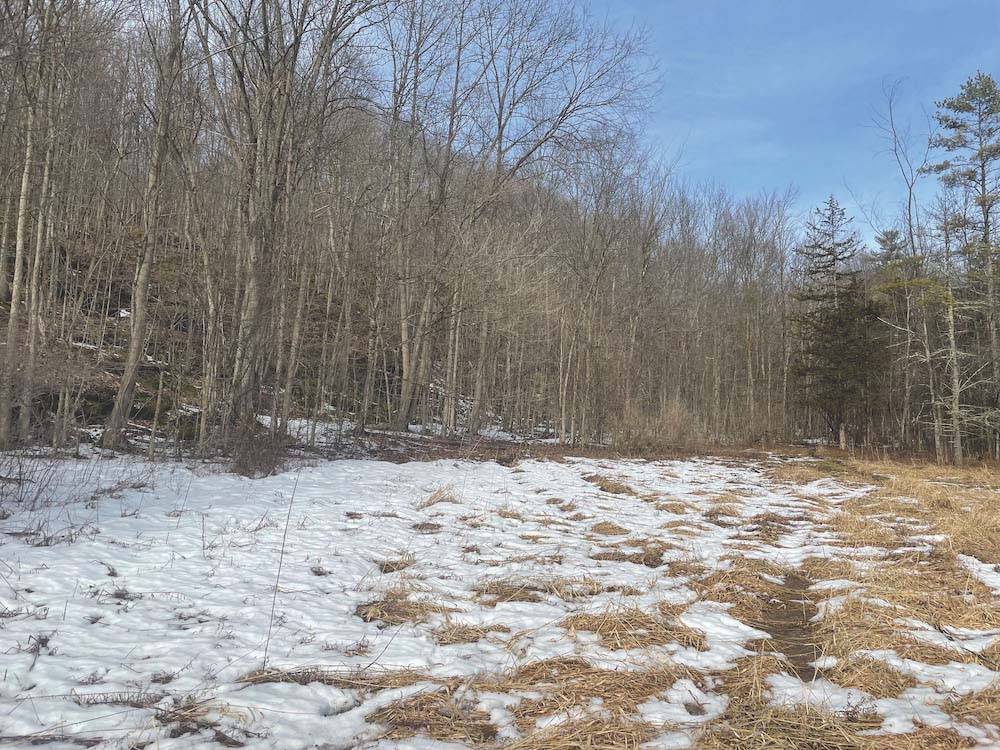 The Vermont Fish and Wildlife Department is putting $566,667 in grant money toward conserv … (read more)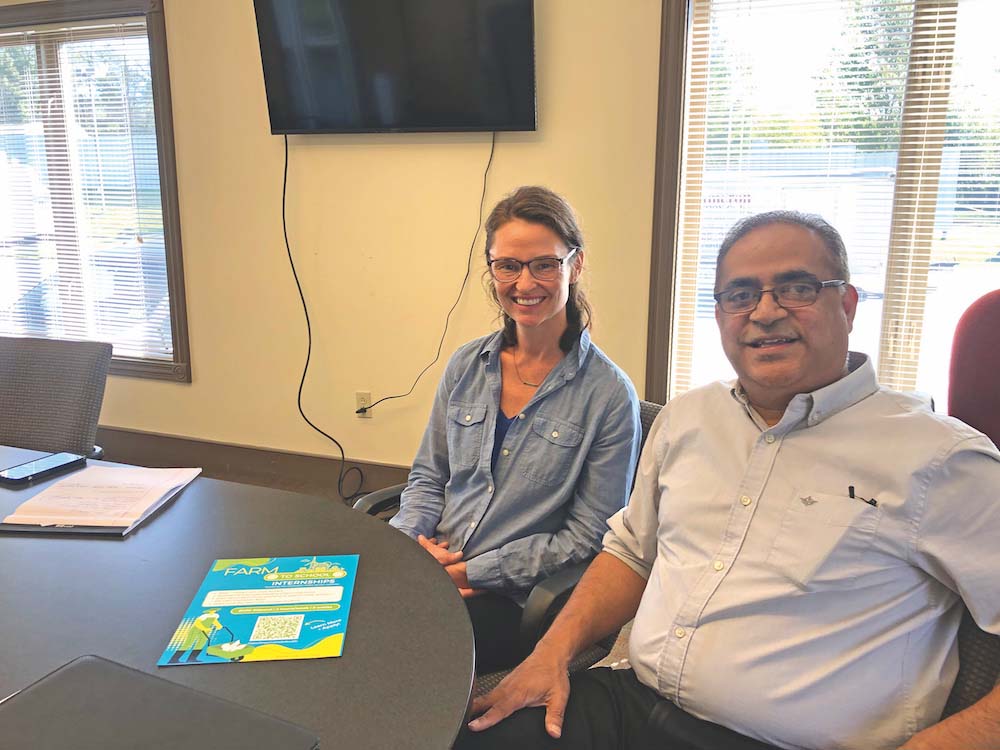 Like most things, the future of agriculture in Vermont lies in the hands of younger genera … (read more)