Middlebury College officials weigh options for reopening this fall
By Mark Peluso, Middlebury College Director of Health Services, and Laurie Patton, Middlebury College President
Will college students return to Middlebury in the fall? If so, how will we ensure their safety and the safety of the wider Middlebury community? These are the questions that have driven us at Middlebury College since we sent the great majority of students home last spring and effectively evacuated the campus.
As we approach the end of June, the deadline we set for announcing our plans for the fall semester, we wanted to give our neighbors in the town and county more information and context around the planning that will influence our ultimate decision.
Together, we serve on the Middlebury College crisis management teams that have been working nonstop since early February on COVID-19 response and recovery planning. The health and safety of the College and our surrounding communities were paramount then, and they are paramount now. Our students, faculty, and staff are part of the larger community, which means that we all have to focus our efforts on maintaining good health. This is and has been an all-consuming effort.
To date, our actions at the College have emphasized the health and safety of the entire community. We were one of the first colleges in the country to make the decision to close, evacuate nearly all but a small number of students from campus, and transition to remote learning. There was no roadmap for us to follow in making that proactive decision — we were guided by concern for the safety of our students, employees, and our surrounding community. Since then, the campus has remained closed to visitors; most employees continue to work remotely; and the Language Schools, Bread Loaf School of English, and other critical programs remain remote or have been cancelled outright.
Our crucial and ongoing partnerships with Porter Hospital and the town of Middlebury have led to shared efforts keeping our local healthcare workers well, providing safe housing for medical workers and other facilities if needed, sharing personal protective equipment (PPE), providing meals for community groups, and donating handmade cloth face coverings and space for media and counseling groups if needed. Our partnership is embodied in the MICE group — Middlebury Information Sharing in a COVID Emergency — which meets regularly to exchange critical information and receive feedback from the community.
As we contemplate whether we can resume on-campus operations in the fall, we continue to prioritize health and safety. We cannot overstate this: our emphasis on health and safety remains unchanged. The tensions and risks inherent in this decision are real, and there have been a number of publications that describe the dilemmas. Here are some of the many examples:
· Forbes
· Inside Higher Ed
· New England Board of Higher Education
· U.S. News
· New York Times
With those tensions and risks in mind, we thought it might be helpful to provide some response to the concerns that community members might raise.
First, we wanted to share the criteria we are using to reopen the campus and make sure it is safe for the community. In general terms, our assessments will remain focused on U.S. Centers for Disease Control and Prevention (CDC) and Vermont Department of Health guidance, which is updated frequently and readily available to all community members. Specific CDC and American College Health Association guidance for institutions of higher education will also continue to inform our procedures. All colleges and universities are making their own calls based on local conditions and state guidance, and so far, their decisions are varying widely. To ensure the safety of our campus and local community, we will continue to act on the conservative end of the spectrum — and meet or exceed the professional guidelines.
As we all know, COVID-19 is an evolving situation that requires vigilance, flexibility, and customization in response to local and regional conditions and requirements. There are many guidelines available, and some of those may already be outdated. It would be unwise for any institution to commit to a set of outdated guidelines. To keep up-to-date with the very latest developments, we continue to participate in weekly meetings with leaders at the Vermont Department of Health and medical experts and health officials from the state of Vermont, as well as those from our peer institutions in NESCAC (the New England Small College Athletic Conference). Higher education has a representative on Gov. Phil Scott's Economic Mitigation and Recovery Task Force, and in a meeting hosted by AVIC — the Association of Vermont Independent Colleges — most Vermont institutions of higher education meet weekly to address the COVID crisis. We are currently collaborating with the governor's office on Vermont higher education reopening guidelines. We believe they will be shared within the next several weeks.
We care deeply about all individuals in our community and are fully committed to creating and maintaining the safest environment possible. When published guidance conflicts with state or local safety requirements, we will continue to consult with experts and act in a way that preserves the safety of our surrounding community in Addison County. If we feel it is not safe for the community, we will not bring students back.
To open in the fall for some population of students, faculty, and staff, we must have mandated COVID-19 antigen testing for all students along with contact tracing and quarantine and isolation capability. At this time, all indications are that we will have those protocols in place and operational if and when students return. That will include multiple rounds of testing when students return, quarantine before and after they arrive on campus, restrictions on travel and visitors, limiting gatherings according to Vermont guidance, social distancing protocols and other preventive measures to reduce the risk of infection, and an evacuation plan. We understand that the ability of our students, faculty, and staff to adjust to this new reality will play an essential role in our success. Effective implementation of this new reality will require a prearrival education program for students and the entire community, and a health pledge that students must sign before arriving, which will be strictly enforced. We are designing these now with our health communications and student life teams.
While we will open only if we feel it is safe to do so, we are responsible for being as prepared as possible. To date, in order to be equipped in advance, we have secured a high-volume testing supplier, are close to securing a PPE contract, and have excellent options for contact tracing involving the Vermont Department of Health as well as other possible online solutions, which we are vetting now to ensure that they are effective while also maintaining privacy. We have also begun a new Health Communications Task Force at the College, which will be responsible for communicating, training, and enforcing safe health behavior for the fall.
At the College we are already working with the town of Middlebury, the Department of Health, Porter Hospital, and the UVM Health Network to support our students, faculty, staff, and the greater community if a COVID-19 outbreak occurs here. Our community should be prepared for an outbreak regardless of whether students are back on campus or still learning remotely. Our colleagues at Porter are also preparing for a recurrence, and we meet regularly to discuss how we can support each other, including monitoring hospital capacity and critical care and ventilator access.
We have also been asked what conditions could cause us to close again, as we did in the spring. Our decision to send students home will depend on a number of factors, including our ability to mitigate the spread of COVID-19 on campus and in our community, and would likely involve consultation with local and state health officials. Last March, we unilaterally decided to send students home because of the acute situation we felt we were facing, and we would likely do that again — without hesitation — if we became concerned that an outbreak posed a significant threat to our campus and local community.
We have more work ahead, but all indicators are looking favorable at this time for having the requisite measures in place for as safe a campus as possible. We will continue to engage our campus and community partners in this process and look forward to sharing specific plans in the weeks and months to come. We will work with the town selectboard to schedule a time when we can be present to answer your questions in person and will plan meetings with community groups throughout this critical process.
We appreciate everyone's patience as we tackle an unprecedented situation. We believe Vermont and Addison County have come through this crisis so far because we have worked together in common cause of our health and safety. We are committed to doing so with as much energy and commitment as ever.
More News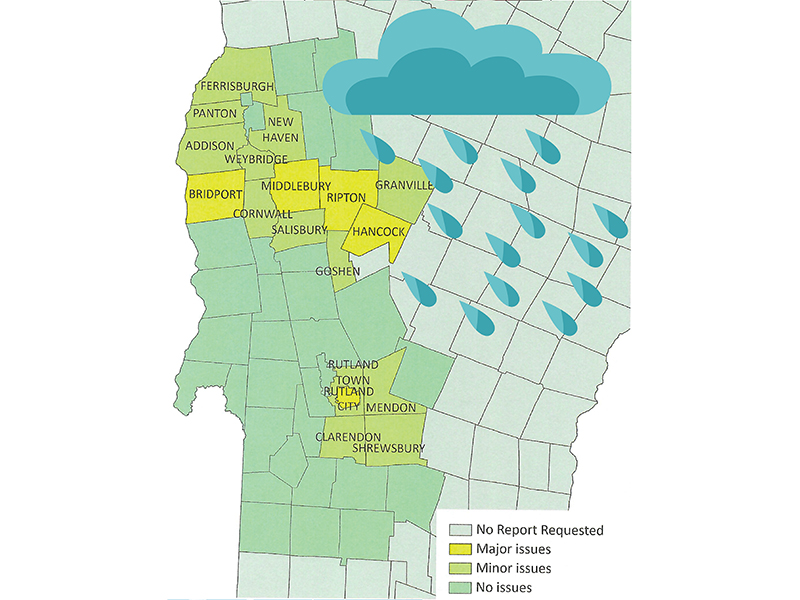 Local towns may get federal money to pay for more than a million dollars in cleanup and re … (read more)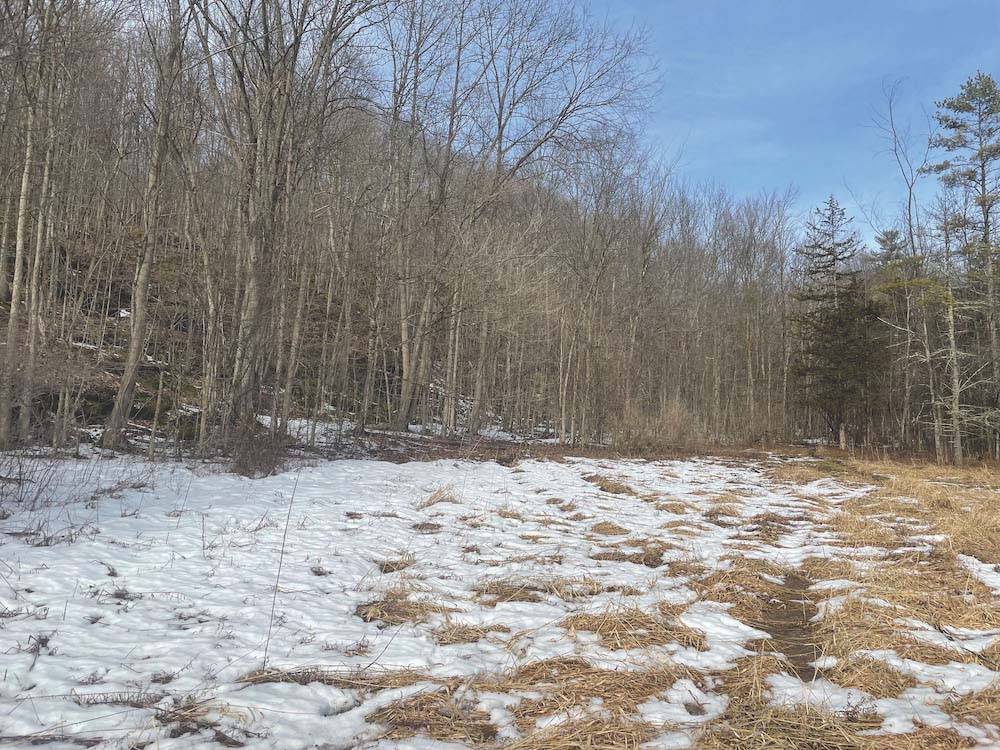 The Vermont Fish and Wildlife Department is putting $566,667 in grant money toward conserv … (read more)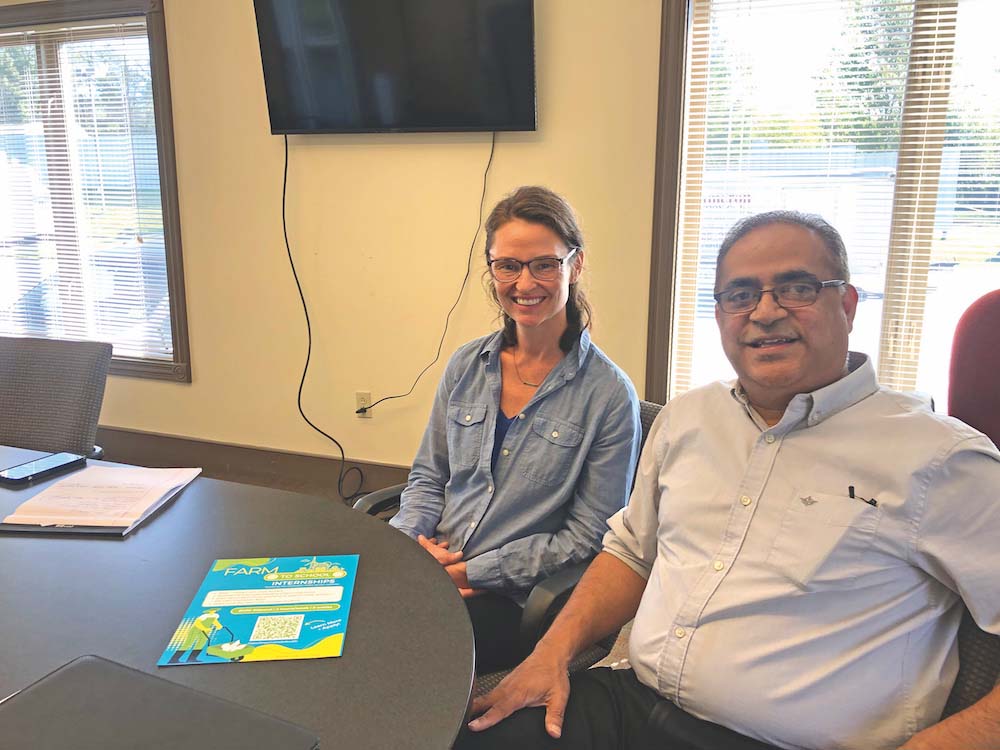 Like most things, the future of agriculture in Vermont lies in the hands of younger genera … (read more)