Vergennes Partnership, city working to help safe business reopening
VERGENNES — The Vergennes Partnership and city officials have been working to help Vergennes businesses plan for a safe re-opening under the latest state guidelines, which took effect on Monday.  
Vergennes Partnership Marketing and Development Coordinator Julie Basol said a key partnership goal for the city's business sector is to create and publicize a safe environment for consumers. 
Basol said in an email to the Independent that goal could be accomplished if the city's business community takes a consistent approach to both safety measures and communication. 
Work has included "heightened online presence, collaboration initiation, promotional support" and setting up Zoom meetings with Rep. Matt Birong, D-Vergennes, also a downtown restaurateur, to pin down what needs to be accomplished.
"The goal of the Partnership at this time is to do everything we can to support our businesses," Basol said. "My hopes are that if we all get on the same page with a uniform message, people will feel safe as they patronize a given business."
In an email last week to almost 80 city businesses, she included the basic guidelines that would allow businesses to open this week:
• Masks: All employees at retail outlets will be required to wear face covering.
• Distancing: Maintain a physical distance of 6 feet from other employees and customers. 
• Occupancy: Stores will be required to stay under 25% of their maximum legal capacity.  
Basol added that state officials are working on uniform signage regarding occupancy levels that the Partnership would sharing with business soon, and suggested that businesses share their safety plans and guidelines with the Partnership, which in turn will share them with city officials.
She wrote: 
"Each business has their own unique situations, however coordination of consistency throughout the city will promote an overall feeling of safety … these measures are being set — not to instill fear — but to put into place, safe, life-saving measures that will help us to stay open."
City officials come in when businesses share their guidelines. Mayor Jeff Fritz said city officials would post those business safety plans on the city's website for several reasons, including instilling confidence in consumers. 
"It informs the public about what the businesses are doing," he said.
Fritz also pointed out that businesses are required to make available their safety plans to the Agency of Commerce and Community Development. Posting them on the city website takes care of that obligation, he said. 
"We'll take care of them and make sure they're posted and visible," Fritz said.
Finally, city officials and residents have taken pride in how they have responded to the pandemic, as evidenced by the nightly clang-and-bang parades through Vergennes neighborhoods — Thursday's was the 50th in a row. 
Fritz said this is another example.  
"I don't want Vergennes to be the place people look back in six months and say, look what happened," he said.
—————
Is your business reopening this week? Let the Independent know what changes you have made for this new reality; send an email to [email protected].
More News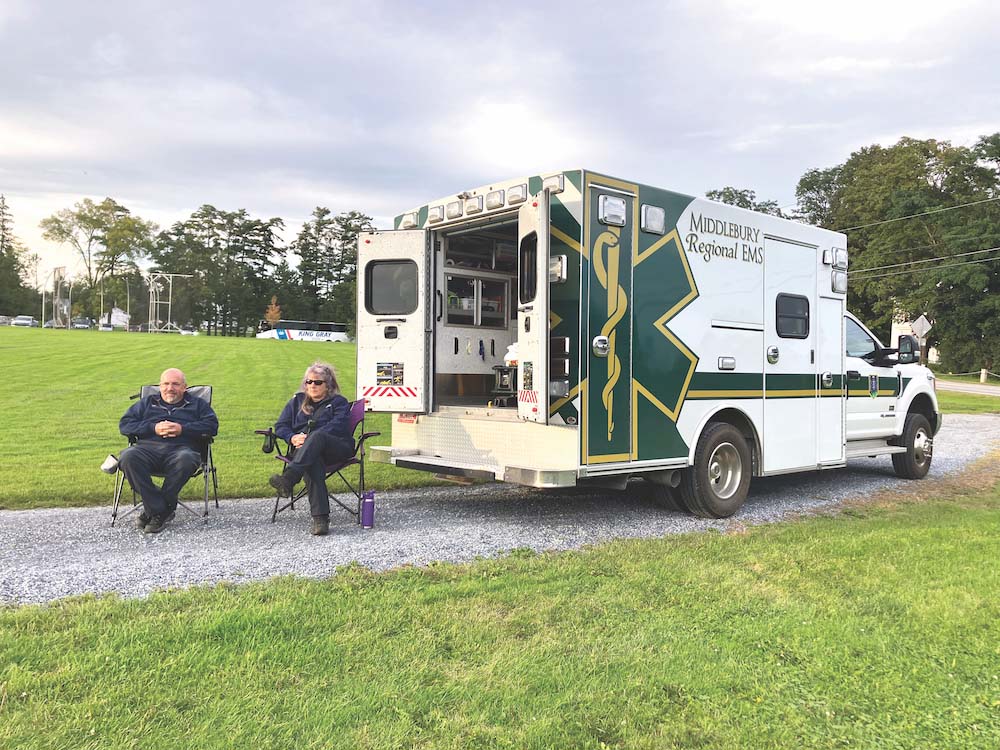 Middlebury Regional Emergency Medical Services wants to eliminate its annual Town Meeting … (read more)
Middlebury police are investigating the death of a Middlebury College junior and say the p … (read more)
In the course of her almost 101 years on Earth, Vergennes resident Margaret Clifford, bett … (read more)