A Weybridge seamstress sews masks for fun, charity, survival
WEYBRIDGE — Molly Smith has learned firsthand that if you give, you can receive a lot in return.
The talented clothing designer and maker decided to produce and donate face masks around a month ago, when the COVID-19 pandemic took the starch out of her family's online clothing business, Mary Lynn O'Shea Studio, named for her mom.
Smith is still making free masks for the health care industry, but has also seen her own line of snazzier masks take off and provide her with a much-needed income during the pandemic.
Smith, now 30, was just a child when she began accompanying her mom to craft and art shows throughout the country. She'd clearly inherited her mother's crafty talents. The Middlebury Union High School graduate eventually joined her mom's business, making an array of high-end jackets, as well as coats, vests and accessories. Their wares can be found online at Marylynnoshea.com.
When the coronavirus cut its swath across the county, Mary and Molly found themselves without many orders to fill and a lot of time on their creative hands.
"Obviously, the need for that kind of luxury item kind of died with this pandemic," Smith said during a recent Zoom interview. "We also make our living doing art shows. It became clear pretty quickly that all those (shows) were going to be cancelled."
They regretfully laid off their three part-time employees in late March.
Smith started looking around for something else to do with her energy and creativity. She noted the big demand for face masks for health care workers, and knew she wanted to pitch in.
"I was very excited to be able to do something, using the one thing I'm really good at," she said.
She scanned the basic tutorials the health care industry has been sending out to volunteer face-mask makers.
"I was stunned by how basic and simple it was," she recalled thinking. "I could make a ton of these really quickly."
But Smith wanted to make sure the masks she made were truly effective in keeping germs in check. She cut an N-95 mask in half, made a pattern out it, and quickly crafted a prototype.
"It turned out a lot better than I was expecting," she said.
N-95 masks are coveted by health care workers for their effectiveness. They're made of medical-grade, non-woven polypropylene fabric that possesses high fiber density. Smith made her first masks out of a double-layer of cotton.
An official at the University of Vermont Medical Center kindly hooked Smith up with some "blue wrap" — a sterile, non-woven fabric well suited for making face masks.
Smith's masks got great reviews from health care providers who got some from her initial run of 30-40. So she started cranking out more.
"I'm doing the best with what I have," she said.
Smith was making and donating scores of masks to area health care organizations. It kept her busy, but it wasn't paying the bills, which include a mortgage. So she started an online gofundme campaign to pay for face mask materials and to keep her solvent for a couple months until orders pick up at Mary Lynn O'Shea Studio.
"It became pretty clear I was going to burn through my own time and all of my own money," Smith said.
She was thrilled with the response of about $4,000.
"I received an enormous amount of support, primarily through my own friends and family and communities I belong to," Smith said.
Demand for her talents really exploded around three weeks into the pandemic, when state and federal officials began recommending that everyone wear a face mask in public.
"I was getting a lot of personal requests from individuals, and I wasn't able to keep track of them with everything else I was doing," Smith said.
She decided to divide her time between making free masks for health care providers and making fancier versions for sale at etsy.com/shop/MaryLynnOSheaStudios.
Smith designed an initial run of around 100 masks in five different color patterns.
"My expectation for that shop was to be able to keep organized and have a little extra income coming in," she said. "Those masks all sold out within 24 hours."
LONG HOURS, MORE WORKERS
Smith worked 12 to 14 hours per day during one stretch to fulfill all the orders. And she's thrilled to have been able to hire back workers that she and her mom had laid off.
A check of the site on Tuesday revealed more than 20 fitted face-mask options, with such colorful patterns as "shark attack," "night flower," "figs," "rose batik," "avocado" and "metallic butterfly."
"That's the fun part of it for me," she beamed. "I get to choose some really weird things to put on people's faces, and people have really responded to it a lot better than I expected."
She's trying to keep the operation as streamlined as possible, so she'll only do custom work for health care workers who have specific requirements. She gives discounts to workers who want to choose from the fancier stock of masks.
At this point, roughly half the masks she and her cohorts make are for donation, while the other half are for sale. She also offers a mask-making guide on her website for people who might want to make their own — perhaps because they can't afford one or can't find a free version.
"I figure the more masks that are made, the better," she said.
Smith acknowledged she couldn't be doing this by herself.
"I want to give my mom all the credit for this. She stepped up immediately and we had a fun role reversal, where she became my secretary and was very gracious about it, and has done a great job," she said.
Mary O'Shea figures she's spending around six hours a day helping Molly with her face mask orders. She was pinning masks during a phone interview with the Independent. Molly's dad, Steve Smith, is also cutting, pinning and other chores.
Both parents are in their 70s, but have energy to spare.
"We're just helping her with anything we can," O'Shea said. "We're taking it a day at a time, trying to figure it all out."
The face mask project has become an extension of a close family and professional relationship.
"The amazing thing for me is that Molly is one of my best friends, and I'm hers," O'Shea said. "As a mother, I feel really lucky."
Smith is still looking for medical organizations in need of donated masks. Interested organizations should contact her through a contact form at Marylynnoshea.com. Click on "mask project" for other details and to see the masks that are for sale.
John Flowers is at [email protected].
More News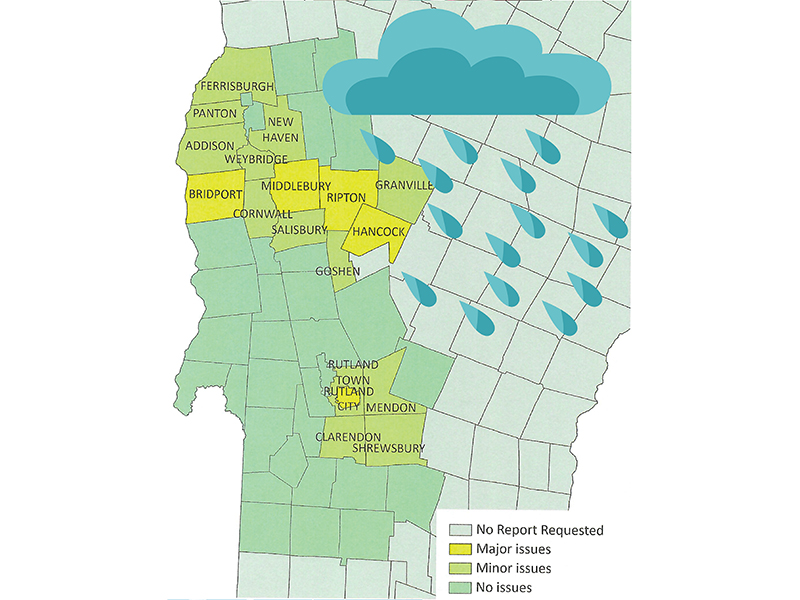 Local towns may get federal money to pay for more than a million dollars in cleanup and re … (read more)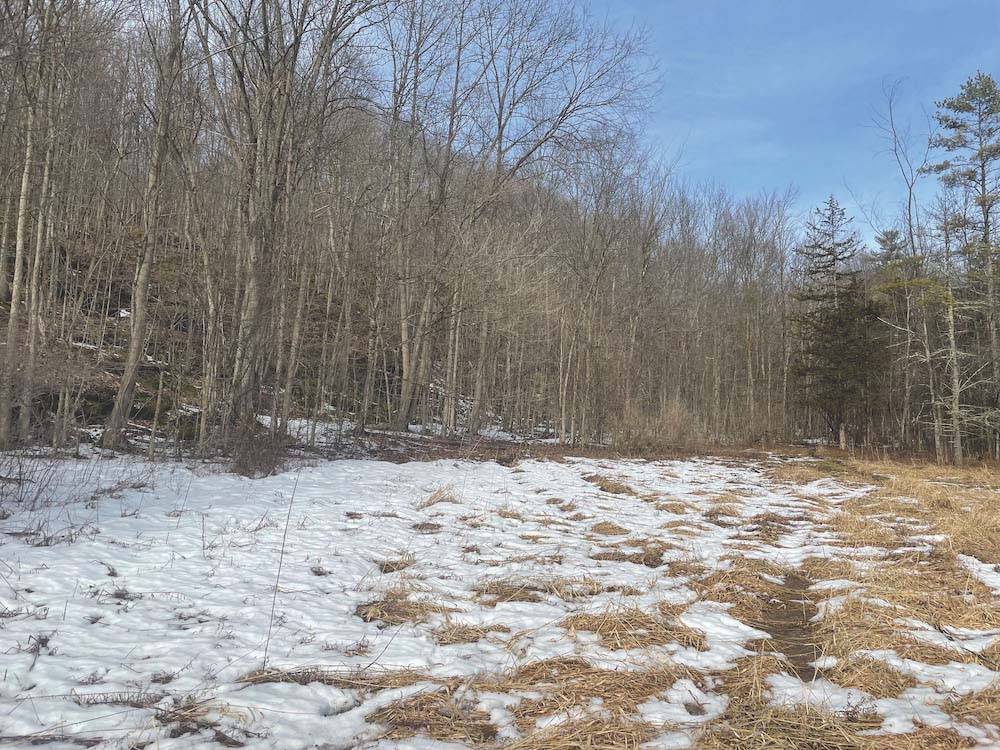 The Vermont Fish and Wildlife Department is putting $566,667 in grant money toward conserv … (read more)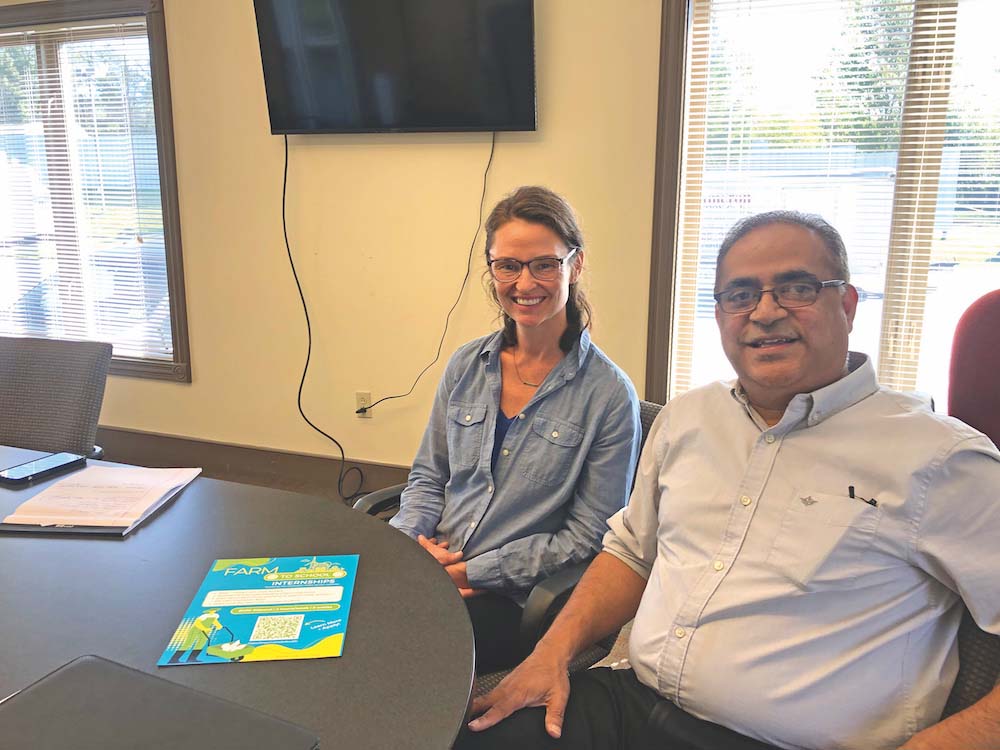 Like most things, the future of agriculture in Vermont lies in the hands of younger genera … (read more)