Addiction recovery programs go online in Addison County
"Fortunately, it's the easiest time in the history of the world to remain connected. I can hear their voices and see their faces on four square inches of plastic. It's the best I've got."
— Digory, Alcoholics Anonymous participant
MIDDLEBURY — "Digory" (not his real name) had been a fairly regular participant at weekday Alcoholic Anonymous meetings at the Turning Point Center of Addison County's headquarters at 54A Creek Road in Middlebury. He and others battling alcohol addiction depend on those weekday AA gatherings to build confidence, morale and a firm foundation for sustained sobriety.
So Digory, 31, became anxious when the COVID-19 pandemic forced Turning Point officials to indefinitely suspend all on-site, in-person programming in order to safeguard the health of visitors and staff.
"It's a massive challenge, in terms of not being able to go within 6 feet of the people I love," Digory said during a recent phone interview.
Absent a cure, "isolation" is what medical officials are prescribing for this pandemic.
But that's a scary word for those in recovery.
"This isolation and inability to come together is the mortal enemy of recovery," Turning Point Center Executive Director Stacy Jones said in a phone interview. "We talk all the time about 'not doing this alone' and how important it is to make connections, to not isolate because that's such a dangerous place to be."
Realizing that hundreds of Addison County residents depend on stable, predictable addiction recovery programs, the Turning Point Center is now steering folks to online offerings, including 12-step programs. So folks are still getting the counseling and therapy they need, albeit through a computer or cell phone screen instead of in a group setting.
Jones is pleased that those battling addiction have an electronic lifeline to services until people can once again gather in person. But she's worried about those — particularly the older set — who aren't as tech-savvy as Millennials.
"This has been an extraordinary challenge — not only for those people who are receiving services, but also for all of us who are providing services," Jones said. "That has presented a level of anxiety and hardship, in addition to what we already experience in the helping profession."
Jones and her four colleagues are used to greeting people as they cross the Turning Point Center (TPC) threshold, referring them to programs that can give them hope after months, and sometimes years, spent in darkness.
That has temporarily changed.
The TPC building is mostly empty, though staff field texts, phone calls and emails 24/7 to assist people who might otherwise succumb to destructive temptations. Staff members help callers and texters as much as they can individually, and steer them to group counseling/support opportunities that can be found at turningpointaddisonvt.org.
If they receive a call from someone who's experiencing a recovery crisis, they use a technique called "motivation interviewing" to help the person articulate their needs at that moment and figure out ways to address those needs. Any mental health crisis — such as a person calling with thoughts of self-harm — is referred to the Counseling Service of Addison County.
ON-SITE GOES ONLINE
The center is leveraging Zoom virtual conferencing, Go-To Meetings, Google Hangouts and other technology to allow people to participate in recovery sessions from afar.
"We're trying to meet people where they're at, in terms of what they have available to them for technology," Jones said.
Right now, most of the meetings TPC has been hosting on-site are now available online. Various 12-step groups have independently organized Zoom meetings. Turning Point's popular "Mindful Recovery" and family support meetings, yoga, recovery coaching and several others are now also accessible through a few taps on a computer keyboard.
Since the center can't conduct its art class remotely, it has temporarily shifted that activity to a Facebook blog, where participants can submit drawings and paintings they've created.
A few of Turning Point's on-site programs are continuing while honoring social distancing protocols. They include a gardening program, as participants need access to the six raised-bed gardens on the center property.
"Cultivating life and putting your hands in the soil and making those connections can be absolutely invaluable," Jones said of the program. "Creativity can be a powerful tool to help quell anxiety or process complicated emotions. One of the biggest challenges for those in recovery… is developing hobbies and healthy activities to fill the gaps or voids that were once were filled by substance use."
But for the most part, Jones and her colleagues are actively promoting what she calls "distance socializing."
She and her colleagues, during a recent Zoom conference, talked about how hard it must be for people making the leap to recovery during the current pandemic.
"Maybe it was for them a very big step to even come to the Turning Point Center's door," she said, "and now to join a meeting they're not even sure they want to participate in — or to get on a screen and talk to someone they've never been in a room with — there are so many pieces there that are complicated."
Indeed, these have been complicated times for both Turning Point staff and the people they're trying to serve.
Jones is a single mom with a 6-year-old and a 15-year-old. So she's been parenting full-time, working remotely full-time (while fielding emergency texts and calls at all hours), and homeschooling.
She praised her staff for their success in helping people from remote locations.
"I'm grateful to my staff and really proud of them, for the way we've been able to pull together and create a quilt of resources," she said.
BUILDING A ROUTINE
Meanwhile, Digory is grateful to have a cell phone that's providing him a portal to the greater community during the mandated COVID-19 seclusion. He recently dusted off his Facebook account.
"Fortunately, it's the easiest time in the history of the world to remain connected," he said. "I can hear their voices and see their faces on four square inches of plastic. It's the best I've got."
Digory has been sober for around eight months now. He began showing up at Turning Point last November. His recovery plan has also included religion and recreation. He's a member of a local congregational church and recently rediscovered his love for basketball.
Things were going swimmingly. Until early March.
"The coronavirus happened and knocked everything down," he said. "It's a hell of a test, as far as living in the day."
Digory is living with family in northern Addison County. He goes on walks when he can. He's not able to drive yet — a consequence of past behavior while under the influence.
Digory is gradually re-immersing himself into AA through the online platform and expects to soon be participating in daily sessions.
"That is my primary mode of recovery culture right now," Digory said of the online AA meetings. "I'm still building a routine."
That routine has included occasional calls to TPC officials.
"The biggest part for me is how accessible the staff are as human beings," he said. "I have been speaking with Stacy almost every day via text. She's a Godsend for me."
Theo (not his real name) has been in AA around four years. At age 65, he didn't relish the prospect of having to learn new technology to access his meetings.
But his sobriety is very important to him.
"Given the other option, I'm adapting," he said.
Turning Point officials have set up Theo's home computer so all he has to do is push a button and he's transported into his almost-daily AA meeting.
The meetings give him comfort, but he misses the camaraderie and interaction with fellow AA members before and after gatherings.
"(Online AA meetings) are under the circumstances the best we can do, and it does work — albeit not perfectly," he said.
He, too, praised Turning Point officials for being available by phone whenever he needs them.
The Independent asked Jones if virtual meetings will become the new reality for those struggling with addiction.
"I don't think that our social media platforms we've cultivated during this time are going to go anywhere, but I expect a lot of the online meetings being hosted locally will dissolve, and the national and statewide ones that have existed for a long time will continue on," she said. "But I do think we're learning from this that there are a lot of opportunities to connect with people who maybe have transportation barriers but who have access to technology.
"Moving forward, we'll likely see some combination, but there's no substitution for being in a room with people," she added.
John Flowers is at [email protected].
More News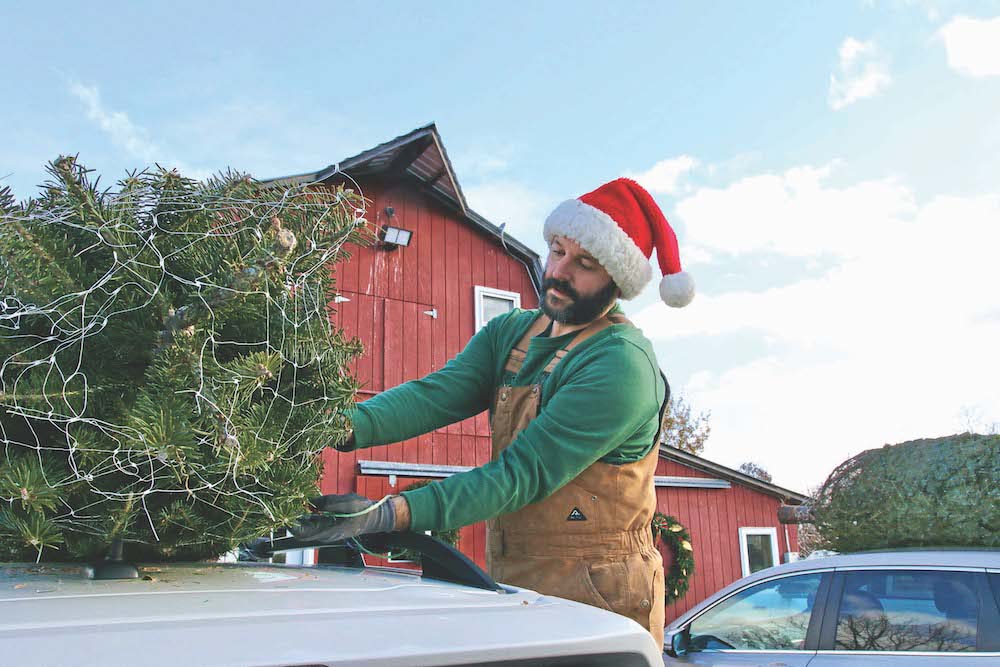 With the holiday season underway, county Christmas tree farms have begun welcoming visitor … (read more)
As the Middlebury Snowbowl prepares for opening day this Saturday, Dec. 9, loyal skiers an … (read more)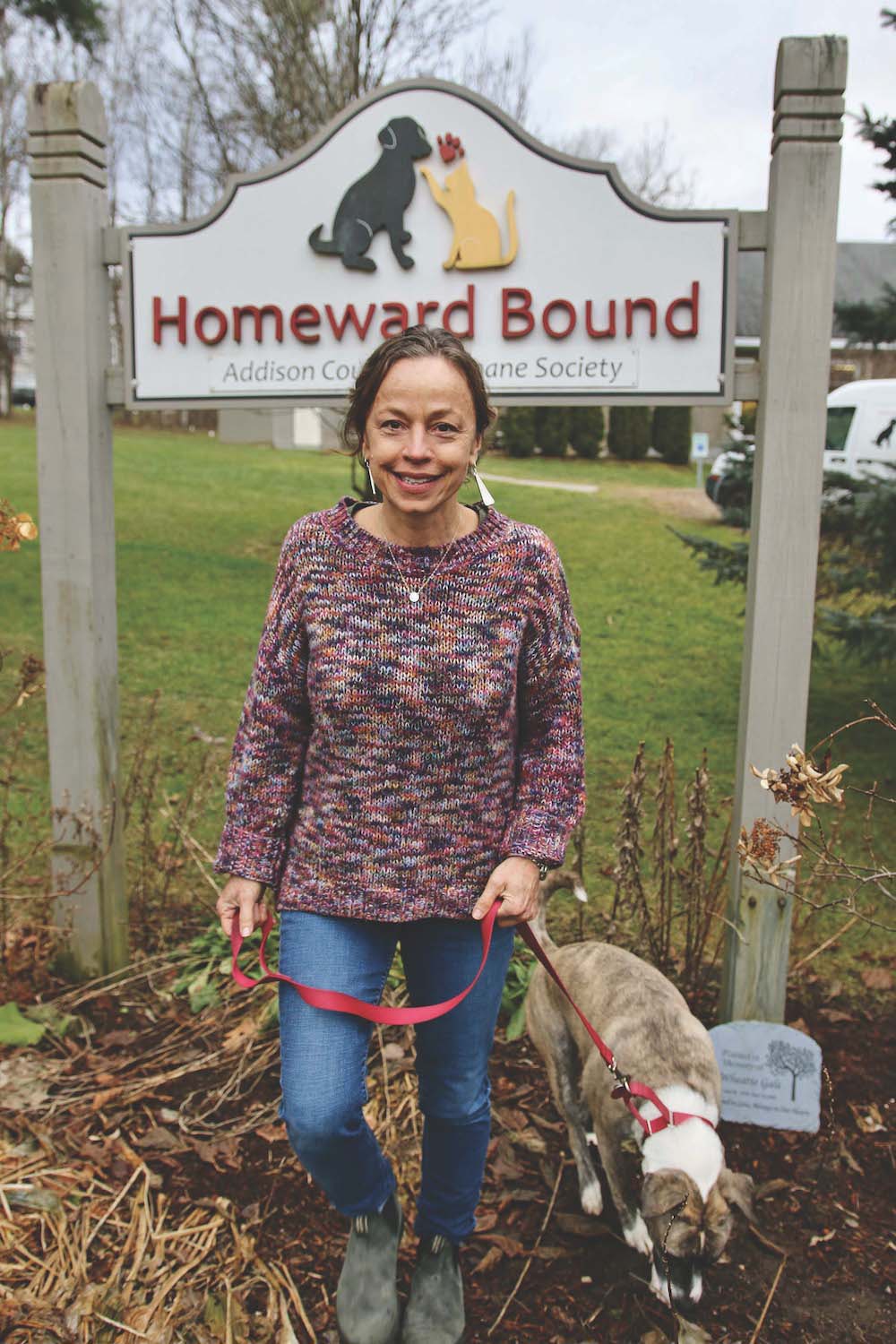 Homeward Bound Executive Director Jessica Danyow has truly been a dog's best friend during … (read more)