Gov. Scott extends 'stay home, stay safe' order through May 15
"As soon as the data shows a downward turn or trend we will open the spigot just one quarter of a turn at a time to get folks back to work in a measured way that's responsible and safe."
— Gov. Phil Scott
Gov. Phil Scott on Friday extended until May 15 a "stay home/stay safe" executive order that has closed businesses, emptied streets and other public places, and put many thousands of Vermonters out of work.
The order, which Scott signed March 24 in response to the mounting crisis of the spreading coronavirus, called for all non-essential businesses and not-for-profit businesses to cease all in-person operations.
Scott's office announced the extension of the order in a press release Friday ahead of an 11 a.m. press conference. Click here to read the full order.
"Gov. Phil Scott today extended Vermont's State of Emergency through May 15, which also extends the expiration date of all corresponding orders and directives issued in response to the COVID-19 pandemic," it said.
Since the initial order came down, state officials have scrambled to work with businesses to determine which ones are allowed to stay open and which ones aren't. Unemployment claimants have jammed the phone lines and online filing system at the state Department of Labor, which on Thursday reported that 70,000 people had succeeded in filing unemployment claims. Many more are still trying, unable to get through.
"These are incredibly difficult times, and I know this extension is disappointing news for many," Scott said in Friday's statement. "But the fact is, Vermonters are literally saving hundreds of lives by staying home."
Michael Pieciak, the state's financial regulation commissioner, who has been leading the state's modeling of the coronavirus outbreak, said at Friday's press conference that Vermont was doing better than it's "best-case" scenario as projected in late March.
"I must make clear, however, that although we are anticipating a milder experience in April, our current forecasts still indicate that more than 1,000 to 5,000 Vermonters will be diagnosed with COVID-19 by the end of May, with hundreds requiring hospital care," Pieciak said.
"Accordingly, it's still safe to assume that the worst is still ahead of us," he added.
Pieciak added that the current projections indicate that Vermont will have the hospital room and ventilator capacity necessary to treat all Vermonters who require intensive care in the weeks ahead.
Scott said at the start of Friday's press briefing he will begin considering relaxing some pieces of his executive order when the data starts to show that Vermont is safely beyond its peak.
"As I said earlier this week, as soon as the data shows a downward turn or trend we will open the spigot just one quarter of a turn at a time to get folks back to work in a measured way that's responsible and safe," the governor said.
"And unfortunately, while it appears we're leveling off, which is good news, we don't have enough evidence at this point in time to show that the virus won't spike."
The "stay home/stay safe" order called for businesses, government entities and not-for-profits to adhere to sanitation guidelines set out by the Centers for Disease Control and Prevention and the Vermont Department of Health.
Scott's order prompted Vermont lawmakers to pass an emergency measure extending unemployment benefits to all Vermonters who had been pushed out of the workforce by the COVID-19 crisis, including the self-employed, a group that has never been included in the Department of Labor's unemployment insurance system before.
Businesses and other entities that provide functions deemed critical to public health, such as grocery stores, gas stations and companies that make products needed to fight COVID-19, were excluded from the order.
The governor had on March 21 prohibited all non-essential gatherings of more than 10 people. The state Attorney General's Office followed that directive up April 3 with an outline of penalties that could be levied against people operating non-essential businesses or ignoring the order not to congregate. No the Attorney General's Office is seeking help from local police agencies to enforce the order.
The financial cost to individuals and businesses and the economy has been steep. On Thursday, the DOL reported that 70,000 people had filed for unemployment insurance since March 15. That number doesn't include the self-employed, who will be able to start filing next week. The governor has come under increasing pressure to lift some of the prohibitions.
The latest projections on the coronavirus in Vermont suggest a peak in cases in the next two weeks, with up to 100 total deaths statewide.
Friday's press release says "mitigation measures have slowed the expected spread of this contagious disease but that the state has not yet hit its peak number of cases."
Scott and Health Commissioner Mark Levine have reiterated in recent days that Vermont's seemingly successful efforts to avoid the sort of hospital surge now occurring in places like New York and Louisiana is not cause to back away from severe social distancing measures.
Asked Friday whether his administration might have overreacted to the threat of the coronavirus, Scott said he was aware that some held that view.
"The more successful we are with social distancing and all the measures we've taken, the more it's going to look like we overreacted," Scott said.
"I'll take the blame and the burden of that over the alternative path where we have more deaths than we had predicted," he added.
The Scott administration also announced some "technical changes and clarifications" to the governor's COVID-19 executive orders.
•  The Department of Motor Vehicles is extending motor vehicle inspections due in April for up to 60 days.
•  Effective immediately, lodging operators are authorized to accept reservations for stays and events occurring on June 15 or later.
•  Clarifies that state agencies may provide non-congregate housing for isolation purposes due to COVID-19 exposure or infection to first responders and prison staff.
•  Directs the Agency of Commerce and Community Development (ACCD) to update guidance for real estate sales to ensure it applies to "for sale by owner" properties.
•  Directs ACCD to clarify that essential services provided by financial, legal and professional services, as well as by municipalities, are allowed when helping Vermonters navigate and access state and federal financial supports.
•  Clarifies that protections for health care facilities, providers and volunteers afforded under 20 V.S.A. § 20 apply for the purposes of COVID-19 related emergency management services or activities.
More News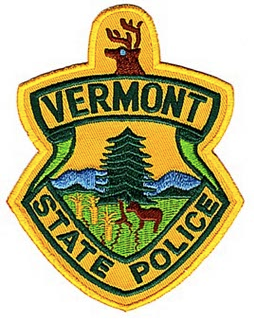 Troopers are investigating a suspicious death in Waltham that occurred around 7 p.m. on Fr … (read more)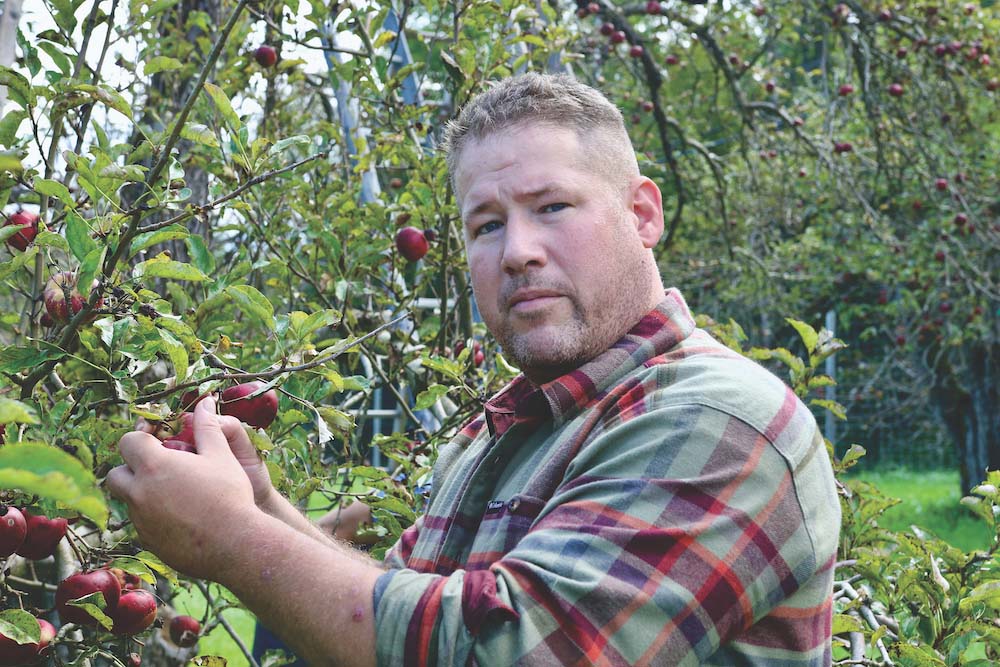 A cruel spring frost robbed Middlebury's Happy Valley Orchard of roughly 98% of its 2023 c … (read more)
Five years and several setbacks after first launching their plans for a major expansion an … (read more)