UVM Health Network lays off and reshuffles staff ahead of COVID-19 surge
"We have young pregnant nurses, we have nurses with respiratory conditions, all the people on the frontlines with their own health issues. They're completely willing to come forward and help," but, the public can support them by slowing the spread of the disease.
— Mari Cordes, UVM Medical Center nurse and State Rep. from Lincoln
Even as the University of Vermont Health Network prepares for a surge of COVID-19 patients, some hospital employees will face reduced pay, fewer hours, or layoffs.
The staffing changes come as part of an effort to minimize risk to employees, conserve protective gear, and prioritize care for coronavirus patients in the coming weeks, according to Stephen Leffler, president and chief operating officer of UVM Medical Center.
In a letter to staff Thursday, hospital officials warned of the deluge they expect to face. As COVID-19 overwhelms health care workers in New York City hospitals, "we will be facing the same situation in the very near future," wrote Claude DesChamps, president and CEO of the Health Network Medical Group. "We should expect to have 100 critically ill patients and hundreds of other patients in our academic hospital and in extension sites like [UVM's Gutterson Fieldhouse]."
The Medical Center is currently caring for nine patients who have tested positive for COVID-19, according to Leffler. Ten more are under observation as possible cases.
Hospital administrators are broadly rearranging staff in anticipation of a surge. Last week, network hospitals canceled elective surgeries and closed or downsized nonessential departments. A dental clinic closed; UVM Medical Center stopped offering sleep studies; network hospitals postponed non-urgent mammograms and other screenings.
UVM Health Network has asked doctors from every discipline, faculty members, residents and fellows to pitch in for the COVID-19 crisis. At the same time physicians have been asked to step up, officials say they will withhold bonuses, according to information provided to VTDigger.
In addition, an unspecified number of staff will face a choice: They can sign up for another job in the hospital at the same pay rate, use vacation time, take unpaid time off, or be furloughed.
"We're asking everyone in our organization, everyone from housekeepers up to our surgeons, to be flexible and to be prepared to do something different, help us get through this crisis," Leffler said. He praised staff members and said the hospital was doing what it could to support them. "Our message has been very consistent, we want to try and keep everyone working that we can."
The hospital couldn't say how many of its 8,000 employees would be affected; the number is "changing by the day," according to spokesperson Annie Mackin.
The staffing changes will help conserve limited personal protective gear and allow patients and staff to practice social distancing to the maximum extent possible, Leffler said. Staff who are qualified can sign up for other positions, such as screening patients or helping units caring for COVID-19 patients.
"Many of us will be deployed to areas that may not be our normal areas of practice and provide medical care under the supervision/guidance of a medical specialist," Deschamps wrote in the letter.
The impact to staff also depends on the severity of the COVID-19 pandemic. If fewer patients require hospitalization, UVM Medical Center may require fewer staff than usual, Leffler said. But the hospital could be so overwhelmed that staff are caring for patients in the parking lots, in the emergency rooms, and at Patrick Gymnasium. "We're modeling out multiple different scenarios," he said.
Most of those being laid off are technical staff — employees in the sleep lab or EEG technicians, said Deb Snell, an emergency room nurse and president of the nurses union.
Hospital administrators and clinicians alike were doing what they could to prepare for the crisis, Snell said. "It's a tricky position to be in right now," she said. "We all know the worst is yet to come for us."
The union has circulated a petition asking the UVM administration to allow health care workers to park in the school's empty parking lots. They want to end the use of shuttles, which the union called "a needless and substantial risk to our frontline workforce." Nurses also requested that hospital administration provide an option for workers to stay in dorms or hotels to protect family members from COVID-19 exposure.
RISING ANXIETY
As health care workers buckle down to combat the pandemic, anxiety has risen — especially over the number of people in the community who have not practiced social distancing, said Mari Cordes, a nurse at UVM Medical Center and a state legislator.
"We have young pregnant nurses, we have nurses with respiratory conditions, all the people on the frontlines with their own health issues," Cordes said. "They're completely willing to come forward and help," but, she added, the public can support them by slowing the spread of the disease.
On Thursday, UVM Health Network CEO John Brumsted wrote a letter to staff detailing the network's efforts to accommodate employee needs.
The hospital will provide an additional week of pay for all employees making less than $99,000 a year. It serves "as a small recognition of your efforts during this crisis," Brumsted wrote.
UVM will also provide two weeks of paid sick leave for employees across the health network, available to those who are sick, caring for others, or in quarantine. Employees who don't have work or who can't work can use vacation time, and can borrow two weeks of future accrued time off, according to the letter. Employees who test positive for COVID-19 are eligible for workers' compensation.
To help cover the cost of the increased pay, administrators will not get bonuses in 2020, Mackin said.
UVM will also not provide performance bonuses to doctors during the COVID-19 crisis, said president and CEO of the Health Network's medical group Claude DesChamps in a letter to doctors on Thursday. Typical base pay for doctors in the network is $180,000, plus $20,000 in bonuses, according to one doctor interviewed for this story. That doctor said the cut comes at a time when physicians are risking their own health to care for patients and are buying their own protective equipment in anticipation of low supplies.
"I realize this may be difficult news to absorb," Deschamps said, as he thanked doctors for agreeing to serve on the front lines of care for highly infectious COVID-19 patients. "The intent is to treat all of our providers and employees in a fair and equitable manner."
"While we have much work to do to protect our patients, coworkers and families from this virus, there's no better team than ours to meet this challenge," Brumsted said. "We're all in this together, and we'll get through it together."
Anne Galloway contributed reporting.
More News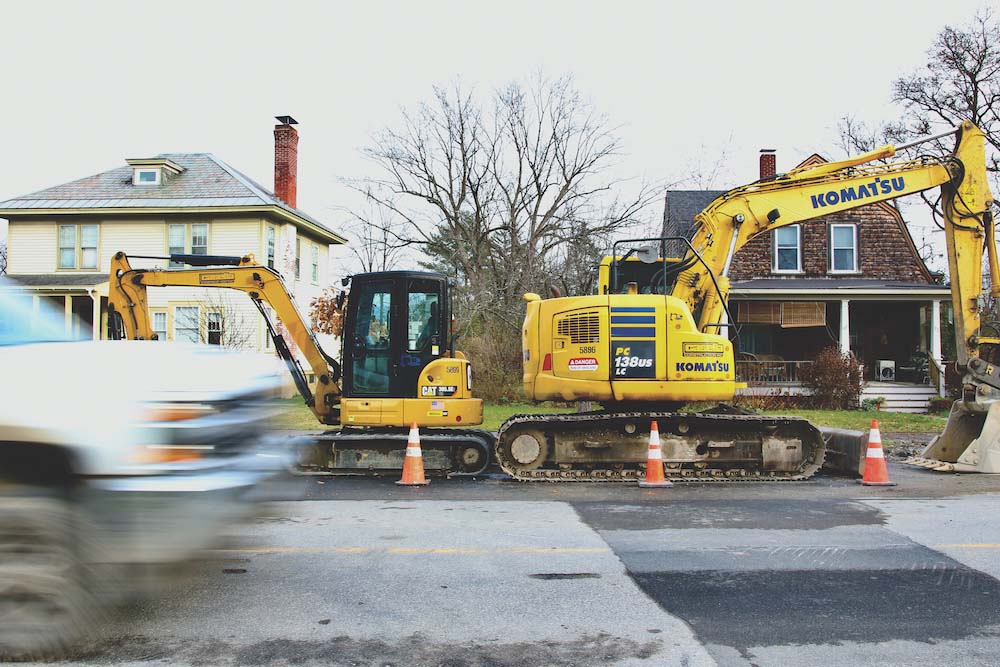 Middlebury voters next year will be asked to support three separate bond votes totaling $2 … (read more)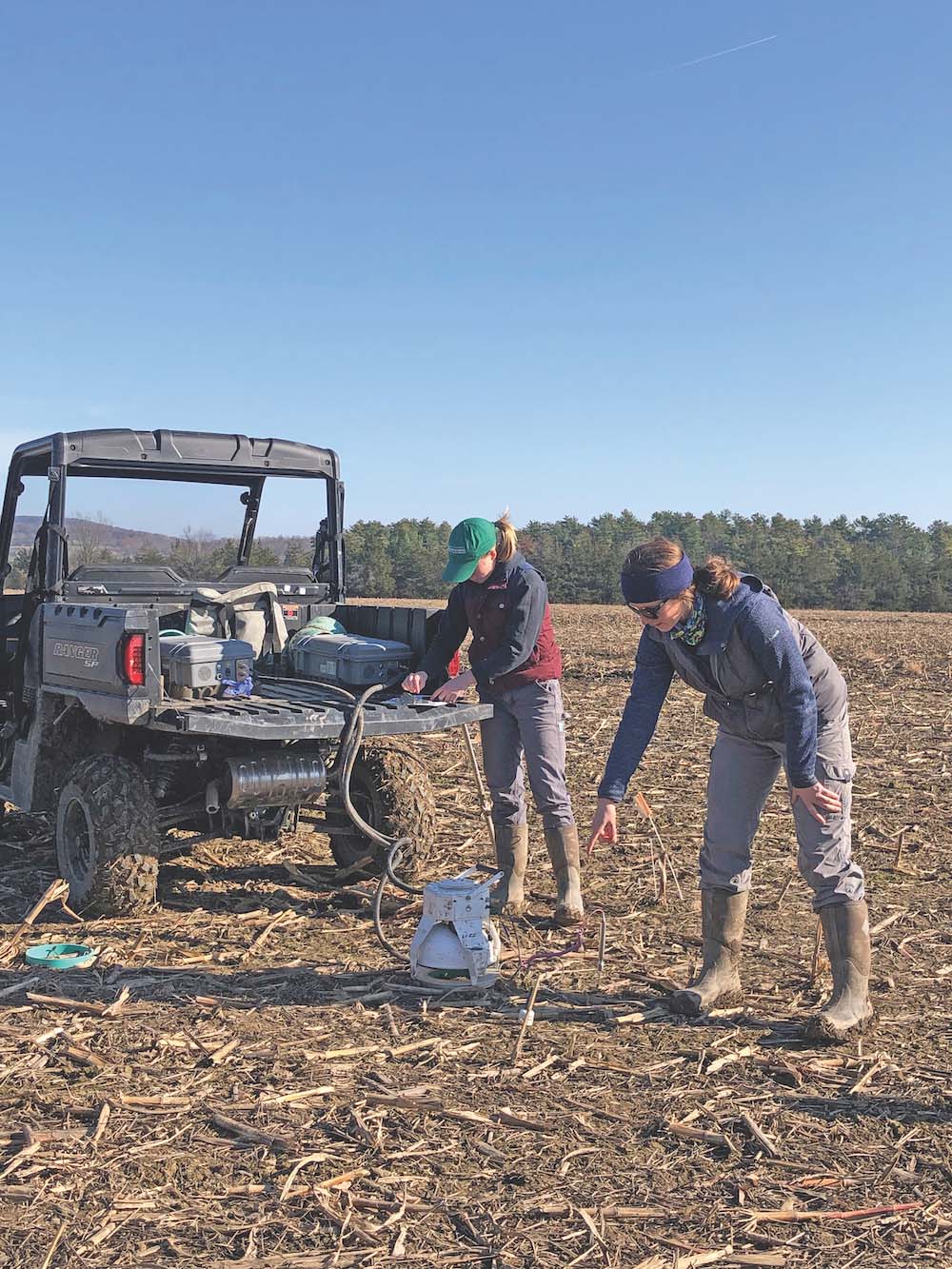 From planting cover crops to transitioning toward no-till or reduced-till approaches, farm … (read more)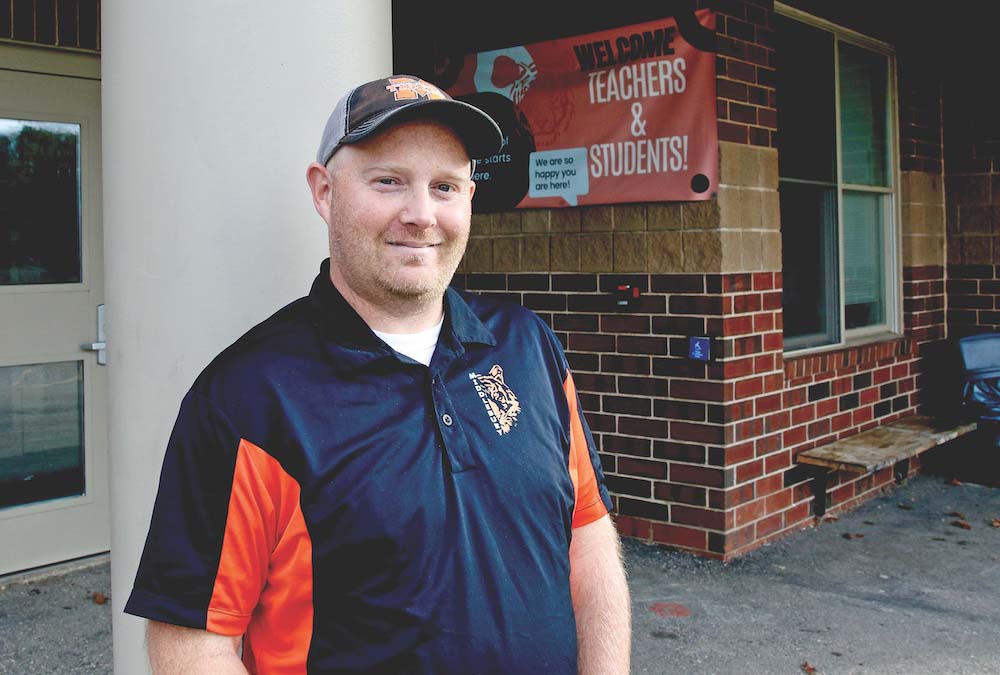 Dustin Hunt always knew he wanted to work with children in the field of athletics. He got … (read more)