State, federal governments act to help firms, workers
VERMONT — While Gov. Phil Scott's "Stay Home, Stay Safe" order has affected the majority of businesses around the county and state, the state and federal governments have in the past week made moves intended to help firms and workers during the COVID-19 crisis.
Those include allowing delays on tax payments and boosting benefits of and relaxing obligations and penalties on unemployment insurance.
Starting with the most recent actions and in Vermont: 
• On March 24, the Vermont Legislature passed H.742, which addresses unemployment insurance (UI) and benefits issues during the COVID-19 crisis. (The relief bill the U.S. Senate passed this week contains additional such provisions; see below). 
For the business owner, the bill provides that employers' UI rates will not increase because of benefits paid to workers if they left due to certain COVID-19 reasons, if benefits are paid to them as a result of a temporary closure due to COVID 19 or a government order, or are temporarily laid off due to a quarantine recommendation. 
To qualify for the UI rate relief, the employer must rehire laid-off employees within a reasonable period of time after it resumes operations or once employees' periods of quarantine are completed. The bill limits relief to eight weeks of benefits, or a longer period that the Vermont Commissioner of Labor determines to be appropriate.   
For employees, the bill also allows an individual to receive benefits if they quit employment for good cause related to COVID-19. 
• Also on March 24, the Vermont Department of Labor (DOL) waived work search requirements for all those seeking UI, not just those that have a return-to-work date. The DOL acted due to the risk of spreading the COVID-19 disease through job searches. 
• On March 23 the Vermont Tax Department announced relief for businesses who owe Meals and Rooms or Sales and Use Taxes until further notice. Businesses who can't meet the March 25 and April 25 payment deadlines due to COVID-19 mitigation steps will not be charged penalty or interest for late submissions.
The tax filing deadline for personal, corporate and fiduciary income tax, as well as Vermont Homestead Declaration and Property Tax Claims, was also moved from April 15 to July 15 to match the federal income tax filing date postponement.  
Taxpayers can file and pay these taxes on or before July 15 without penalty or interest. This includes any tax year 2020 estimated payments that were due on April 15. 
Vermonters expecting income tax refunds are encouraged to file at any time. 
FEDERAL STIMULUS BILL
In a 96-0 vote on Wednesday the U.S. Senate approved a $2 trillion aid package. The House of Representatives is expected to hold a Friday voice vote, and if the measure passes there it would go to the President for his signature. 
According to cnn.com, its provisions include: 
• Direct payments to individuals.
 Single Americans would receive $1,200, married couples would get $2,400 and parents would see $500 for each child under 17.
Payments would start to phase out for individuals with adjusted gross incomes of more than $75,000, and those making more than $99,000 would not qualify. The thresholds are doubled for couples.
• A boost of unemployment benefits.
The federal government would give jobless workers an extra $600 a week for four months on top of their state benefits, which range from $200 to $550 a week, on average, depending on the state.
In addition, lawmakers added up to 13 weeks of extended benefits, which would be fully covered by the federal government. Currently, Vermont benefits last up to 26 weeks.
The bill also provides jobless benefits to those who are unemployed, working part-time, or unable to work because of the virus and don't qualify for traditional benefits. 
This category of workers includes the self-employed and independent contractors, who typically don't qualify for such assistance, and to gig economy workers, such as Uber and Amazon delivery drivers. 
• Suspension of student loan payments through Sept. 30.
• Protections against foreclosures and evictions.
The bill includes protections against foreclosures on mortgages and evictions for renters. It states anyone facing financial hardship from coronavirus shall receive forbearance on a federally backed mortgage of up to 60 days, a period that can be extended for another 120 days.  
The bill also does not allow fees, penalties or additional interest to be charged as a result of delayed payments.  
Those with federally backed mortgages who have tenants would also not be allowed to evict tenants solely for failure to pay rent for a 120-day period, and they may not charge fees or penalties to tenants for failing to pay rent.
• Support for hospitals.
The stimulus package will provide about $117 billion for hospitals, according to an estimate from the American Hospital Association.
The bill creates a $100 billion public health and social emergency fund to reimburse providers for expenses and lost revenues related to the coronavirus pandemic. About $65 billion will go to hospitals, with the rest funneled to doctors, nurses, suppliers and others, the association said.
The legislation also boosts reimbursements by 20% for treating Medicare patients with coronavirus, eliminates $8 billion in scheduled payment reductions to hospitals caring for large numbers of uninsured and Medicaid patients, and temporarily removes a 2% cut for treating Medicare patients.
• Other provisions.
The bill also provides $450 million for The Emergency Food Assistance Program, which supplies food banks; $200 million for food assistance for Puerto Rico and other US territories; and $100 million for food distribution on American Indian reservations.
The bill creates a $500 billion loan program to be overseen by the Treasury Department that could provide loans to businesses, states and municipalities; prohibits businesses owned by the President or his family receiving any money in the bill; and does not any allow money in the bill to be spent on a Mexican border wall; and offers $32 billion to airlines, plus another $29 million in loans.
It provides $25 million to the Kennedy Center and $75 million to the National Endowment for the Arts. 
The bill includes $88 million for the Peace Corps, $324 million for diplomatic programs, $258 million for international disaster assistance, $350 million for migration and refugee assistance, and $95 million for USAID operating expenses.
More News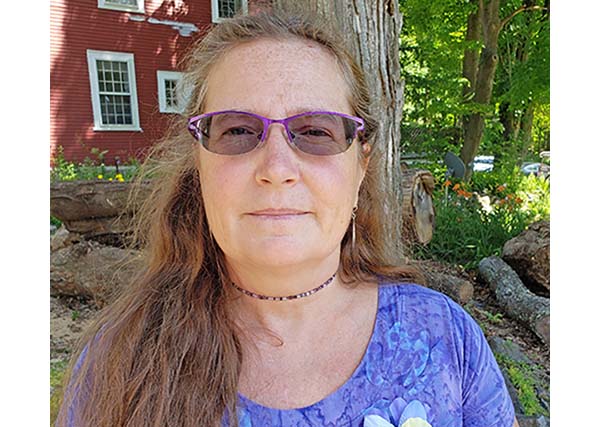 Learn about the disease in a documentary film by a local woman who knows first hand. Plus … (read more)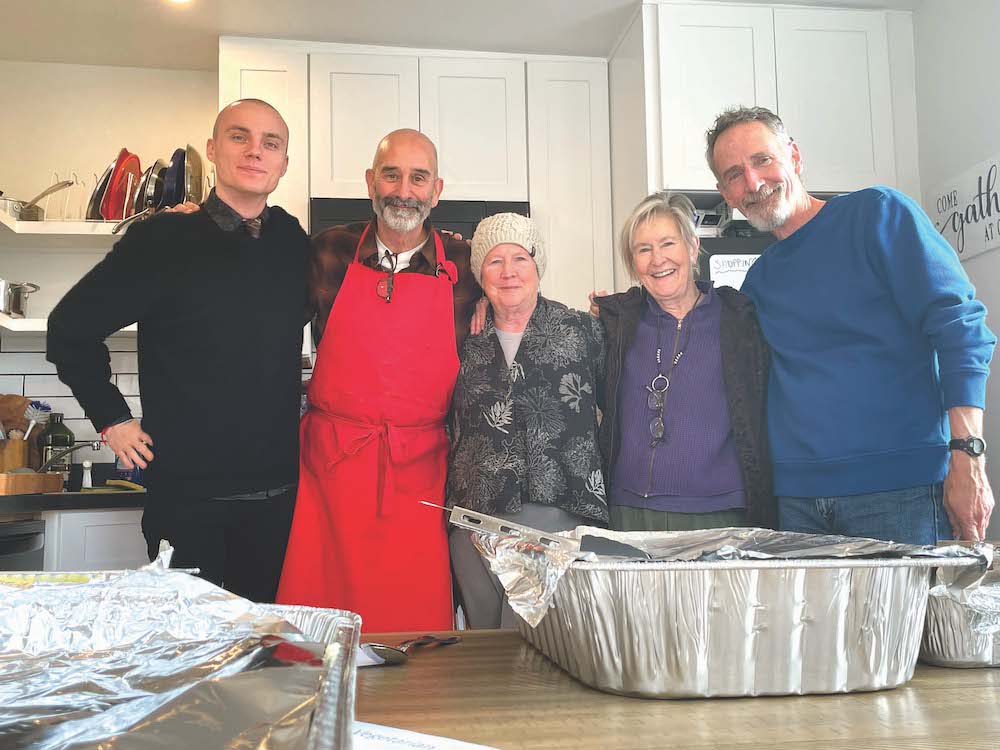 This past Thanksgiving, Nov. 23, saw almost 60 people converge upon the 1,400-square-foot … (read more)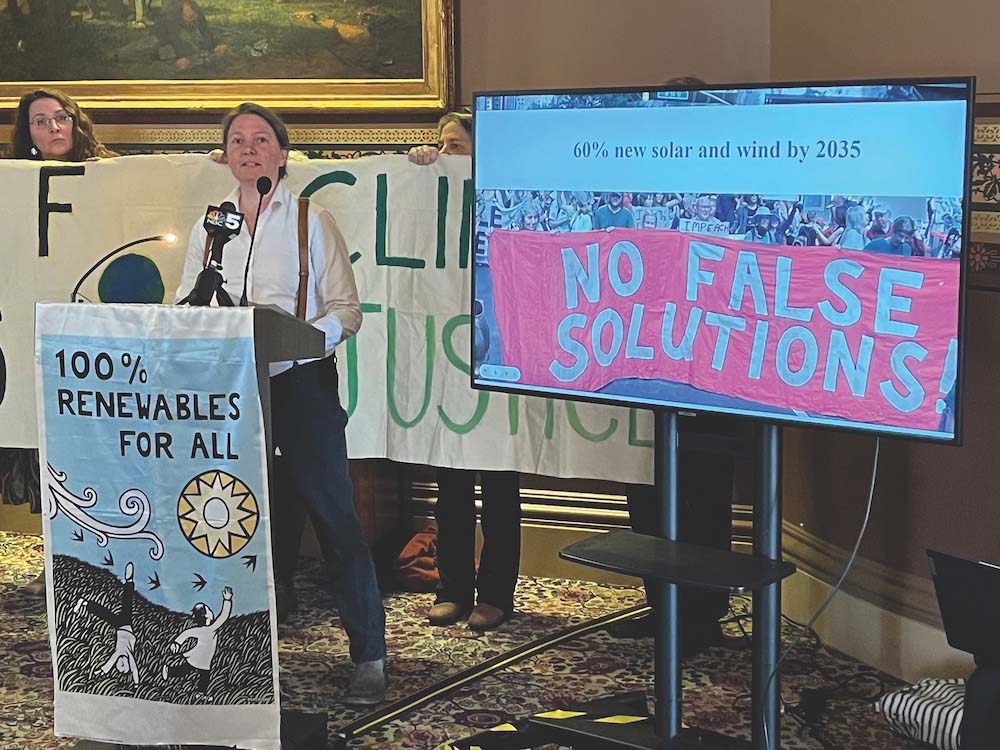 Two state lawmakers are urging Addison County folks not to ease up on efforts to battle cl … (read more)