Contractors are challenged by COVID-19, rk Miles & Goodro stay open
It's a bum deal, but there's a can-do attitude I so respect out there among those people. They're saying we've got to do this. We're going to get through it. And that's that. I respect that, and it helps keep me going through the whole thing.
— rk Miles owner Joe Myles
ADDISON COUNTY — The two largest building-supply firms in the center of Addison County — rk Miles in Middlebury and Goodro Lumber Co. Inc in East Middlebury — have changed or are changing the way they do business after Gov. Phil Scott's order to shut down non-essential ventures by end of day Wednesday.
And the firm's owners agree on the impact on the area contractors, carpenters, plumbers and builders — their major customers.
Goodro co-owner Mark Thomas said contractors are pulling up stakes at their jobsites and heading home, and so are his employees. 
"All of them (contractors) I know called yesterday and said they're closing up," Thomas said on Thursday morning. "None of them are working."
Both businesses, because they sell hardware or lumber, are allowed to stay open as essential under Scott's order. Thomas first said on Thursday Goodro was also considering closing its doors, but he and the other owners conferred again and came up with a new plan. 
"We have decided to remain open but reduce our hours to 7:00 to 4:00, curbside pickup only, no deliveries," Thomas wrote in an email. "We will not be open on Saturday."
rk Miles owner Joe Myles said his Exchange Street business saw the same thing with its contractor customers.
"Since the announcement, and obviously we've been in contact with our customers, every contractor I've spoken to has made the decision to shut down their jobsites," Myles said. "And to absolutely comply with the governor's order."
Myles said for the past week rk Miles had already been working on a curbside and delivery basis only and would remain open in a similarly limited basis.
"We have to operate as delivery only and curbside pickup only and observing the safe-distance protocols that are set up by the governor. So we anticipate operating in that manner for the foreseeable future," he said.
EMERGENCY SITUATIONS
Even if the business does at some point shut its doors, Myles said it would work with contractors and homeowners in emergency situations, such as roofing or structural damage to a home. 
"There's no question around that. We're certainly here to supply what they need," he said.
Myles said the business has already seen a drop-off, with one sector holding its own — homeowners with time on their hands are getting projects done. 
"Based on the governor's call and looking at our yard traffic, I would say people are definitely complying. And I would say by Monday it would be a trickle of business of primarily homeowners looking for odds and ends," Myles said. "There are a lot of painting requests, a lot of paint, hardware items. But pretty limited, really, if you look at the scope of regular business."
A week ago rk Miles did take steps to reduce payroll, and Myles acknowledged it might have to again. 
"We anticipated a slowdown and we did send some people home, but are paying them reduced hours. And we're just going to have to take it week by week as we edge into this thing," he said. 
"Unfortunately it boils down to how much cash you got. You've got to pay people, and you've got to pay vendors. And I think we'll absolutely get through this thing, but will our customers? It's going to be a challenging time for sure."
For sure, also, Myles said he has been encouraged by the response of rk Miles' contractor customers in the face of the COVID-19 crisis.
"They're all doing what's right. They're all recognizing the importance of digging in fast and staying away, all this social distancing and everything the governor is asking us to do, I haven't heard a lot of grousing," Myles said. 
"It's a bum deal, but there's a can-do attitude out there I so respect out there among those people. They're saying we've got to do this. We're going to get through it. And that's that. I respect that, and it helps keep me going through the whole thing."
In the meantime, there appears to be at least one exception to the construction shutdown, at least according to workers at one home in a Middlebury neighborhood. 
AN EXCEPTION
Suncommon vehicles were parked along the road, and employees were installing a Suncommon solar array on Thursday.
They said because arrays are typically installed on rooftops or in yards with minimal or no contact with homeowners, the state is allowing the company's in-progress work to be completed.
The installers said Suncommon is also allowed to complete installations in other states in the region. They said if it is necessary to consult with the homeowners during installation they would maintain the recommended six feet of social distancing.
They noted homeowners on the site and elsewhere had paid in advance for installations, and Suncommon was fulfilling its obligations. 
Workers also said Suncommon was giving its installers the option of continuing on jobs, and the company was not going to begin new installations while the governor's order was in effect. 
More News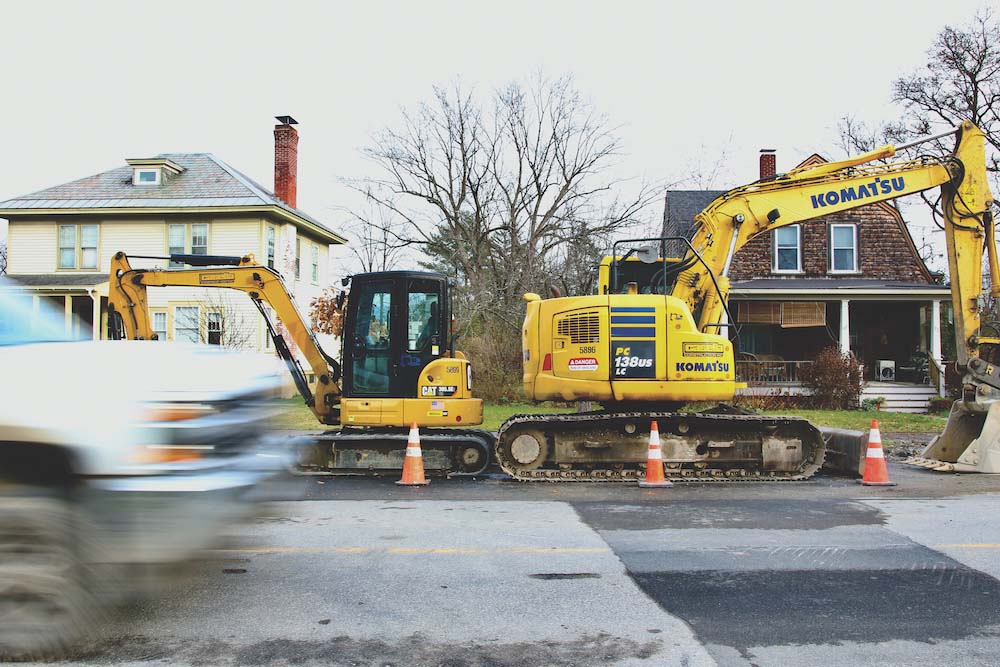 Middlebury voters next year will be asked to support three separate bond votes totaling $2 … (read more)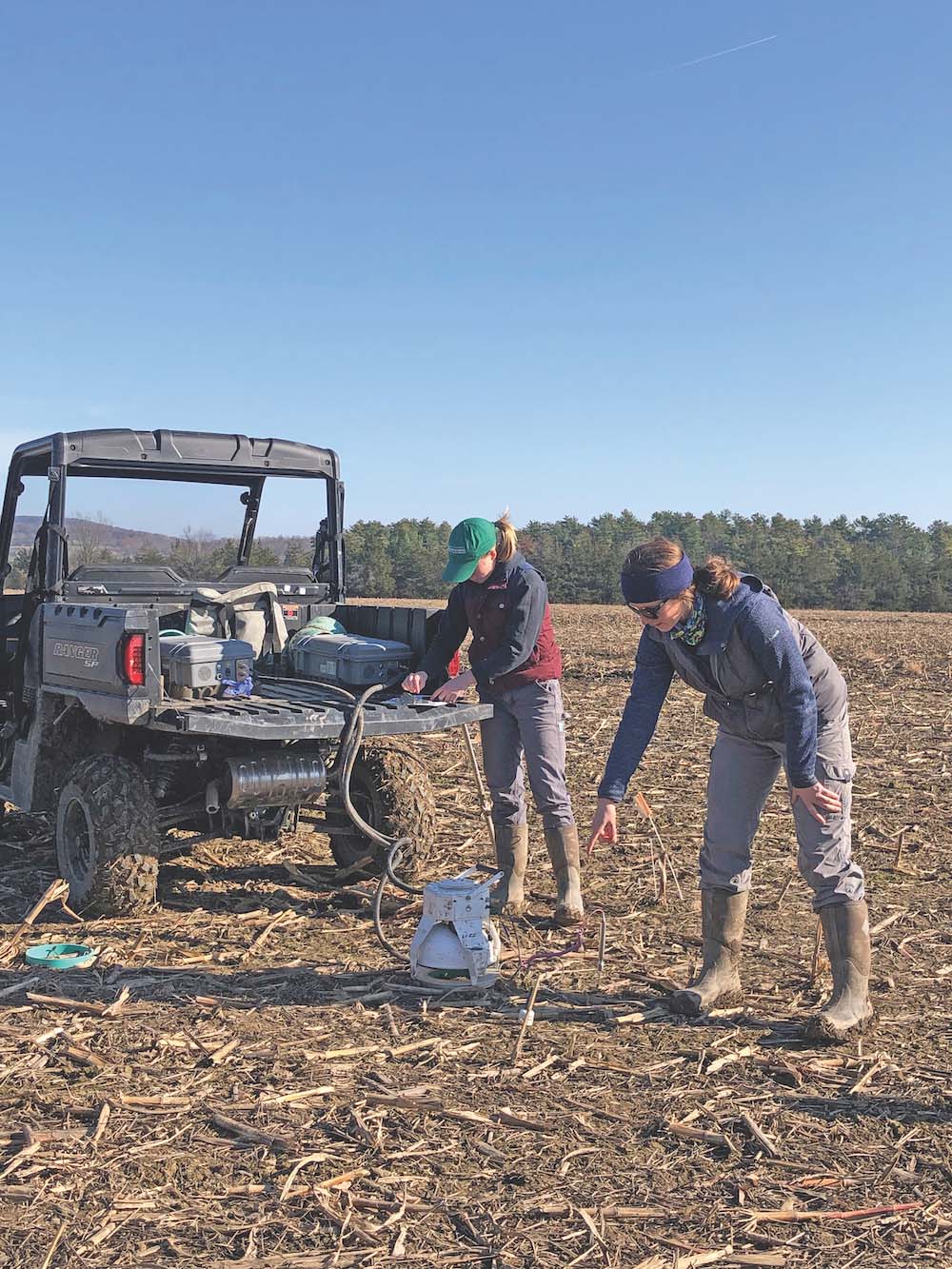 From planting cover crops to transitioning toward no-till or reduced-till approaches, farm … (read more)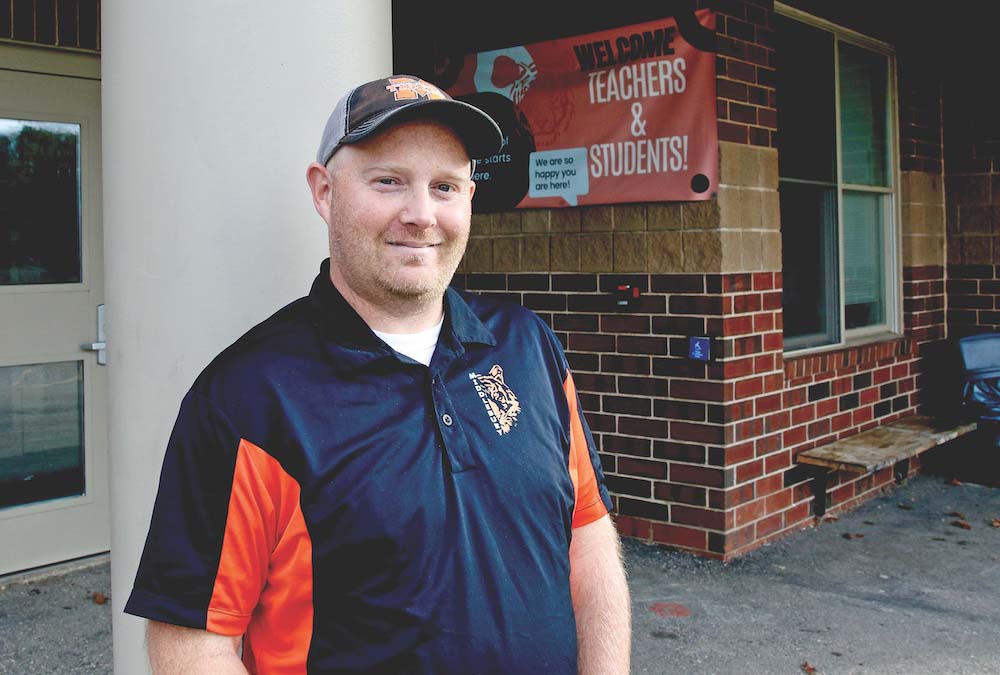 Dustin Hunt always knew he wanted to work with children in the field of athletics. He got … (read more)