Middlebury College wrestles with staffing plan
We are in a new situation that we, and everyone else, including every other college and university, have never been in before.
— VP for Human Resources Karen Miller
MIDDLEBURY — Since Middlebury College announced on March 10 that it would send most students home and transition to online classes until further notice, the college's roughly 1,200 employees have had to adjust to rapidly changing work environments while facing uncertainties about what the future might hold for their jobs.
College officials are sympathetic.
"We know that you have questions and concerns about what working at Middlebury will look like in the months ahead, and how your jobs and lives — and those of your families and loved ones — will be affected," wrote President Laurie Patton, along with VP for Human Resources Karen Miller and Executive VP for Finance and Administration David Provost, in a March 18 email to staff. "We know this firsthand from the many individual conversations we have had with you, and from our discussions with Staff Council."
Developing systems for online curricula and working with new and volatile financial realities have consumed a lot of faculty and staff energy, in unusually stressful circumstances, college officials acknowledged.
And then there is the fact that there are 2,000 fewer students requiring in-person services from dining staff, custodial workers and other departments.
A PLAN
With all of this in mind, and knowing that things are constantly changing, the college has developed a workplace plan it believes reflects the institution's values.
"Our goal has been to ensure that your pay continues — for as long as possible — and that your work continues—wherever possible," college officials wrote.
Middlebury College is committed to paying benefits-eligible staff at their current level "for the foreseeable future," according to the plan. The college will continue to evaluate this on a month-to-month basis.
'PAY BANK'
Benefits-eligible employees will also quality for what the college is calling a "COVID-19 Pay Bank" — up to 21 days off that can be used for circumstances in connection with the COVID-19 crisis.
"These are paid days that you can use in case of COVID-19 illness, or for caring for someone with a COVID-19 illness, or in the event that you are not able to work, or need to self-isolate, etc.," administrators said. "These are not vacation or (combined-time-off) days."
Eligible employees will still be able to use their sick leave and vacation time under ordinary college policies.
WORK FROM HOME
"The College still has (roughly 175) students living with us, and we are responsible for their care and well-being," officials said in the staff email. "In normal times, our employees in dining, facilities, health and safety are understood as 'essential personnel,' which means, when the college is full, they are required to come to campus. However, because we have a smaller number of students now, we must deploy a smaller percentage of staff whose work must be performed on campus."
Given the need to practice "social distancing" during the pandemic, the college will now require people to work remotely — if they are able to do so.
REASSIGNMENT
"For those employees whose work is usually performed on campus — but whose work is now no longer necessary — we will make best efforts to assign alternative work with appropriate social distancing," officials said. "Staff who are reassigned and perform other work will maintain their current rate of pay."
Some employees may be temporarily assigned to "alternative work off campus, in coordination with the hospital and the town, with appropriate social distancing," college officials said.
The college is still figuring out how that would work, but officials say they will make their best efforts to maintain current rates of pay.
"If none of the above alternatives is successful, we will ask staff to use their COVID-19 Pay Bank, Medical Leave Assistance Program, and their own (combined time off) or (sick leave reserve)," officials said.
The status of those employees would then be changed to "on reserve," and they would be called back to work if it becomes available.
On-reserve staff who are called back would be required to return to work or risk losing their pay and access to their COVID-19 Pay Bank, officials cautioned.
QUESTION MARKS
"We are in a new situation that we, and everyone else, including every other college and university, have never been in before," Miller told the Independent Friday morning. "It's difficult for all of us not to know exactly what will happen in the coming months. Something staff can count on is that they will continue to receive communications outlining developments at the college. We are committed to sharing information as it becomes available."
The college has created a community announcement page on its website, which includes answers to many frequently asked questions: middlebury.edu/office/announcements.
"Our priorities are the health and well-being of our people, and of Middlebury as a whole," said Miller, reiterating what college officials told staff last week. "Staff are continuing to perform excellent work amid constantly changing conditions and the college is extremely fortunate to have such dedicated employees." 
CAMPUS MOOD
The first big project staff faced after the college's announcement was helping more than 2,000 students pack their belongings and depart campus by the March 15 deadline.
"I'm seeing great teamwork," said Jason Duquette-Hoffman, director of the Privilege & Poverty Academic Cluster, in a March 16 email. "Staff from all over campus pitching in this weekend doing late-night rounds, helping today to do room checks, etc. Facilities has a big job ahead of them. Also, hearing from lots of staff and faculty wanting to know how they can help in the community. Nice to see everyone coming together!"
Tim Parsons is president of the Middlebury College Staff Council.
"Our focus last week was helping students, and now we recover from a mass move-out in three days that ordinarily is done over two weeks, and setting up professors for success in teaching online," Parsons wrote in a March 17 email.
The Independent sought comment from several other members of the College Staff Council, but only one responded — referring all inquiries to the College Communications Department.
Last spring Middlebury completed an extensive reevaluation of its staffing and work processes. The program, called "Workforce Planning," created some anxiety and confusion among staff on campus, but it was completed without any layoffs, and college officials called it a success.
Staff members who need help managing current anxieties and stresses have options on campus, Miller said.
Employees with concerns can contact Middlebury's Scott Center for Spiritual or Religious Life at (802) 443-5626, as well as the Employee and Family Assistance Program at (800) 828-6025.
"We want to support staff as much as possible with the resources that are available," Miller said.
Update, March 23:
The college announced Monday morning that it has instituted a hiring freeze, effective immediately.
"Our recent decisions mean that many individuals are now working remotely, and others, while working on campus, are working in new ways that further social distancing," explained VP for Human Resources Karen Miller in an email to staff. "In light of these changes and given our intent to ensure pay continuity for our existing staff for as long as possible, we do not believe this is the time to add new employees to our workforce."All searches have been suspended and new ones will not be supported, Miller said.
"We realize this may create a hardship for some departments and hope we can return to normal operations soon. Cooperation and teamwork between departments is especially important during this period."Reach Christopher Ross at [email protected].
Editor's note: Ross is the spouse of a Middlebury College employee. 
More News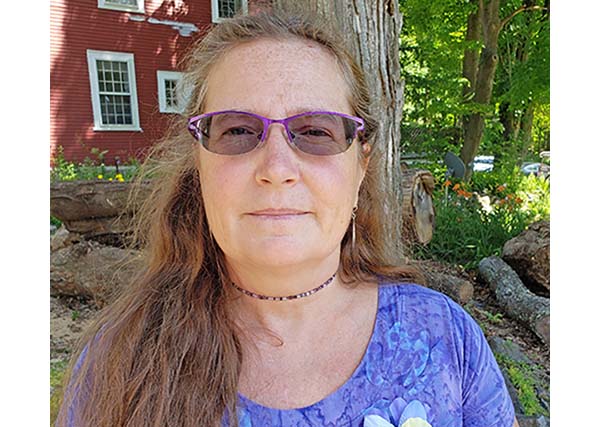 Learn about the disease in a documentary film by a local woman who knows first hand. Plus … (read more)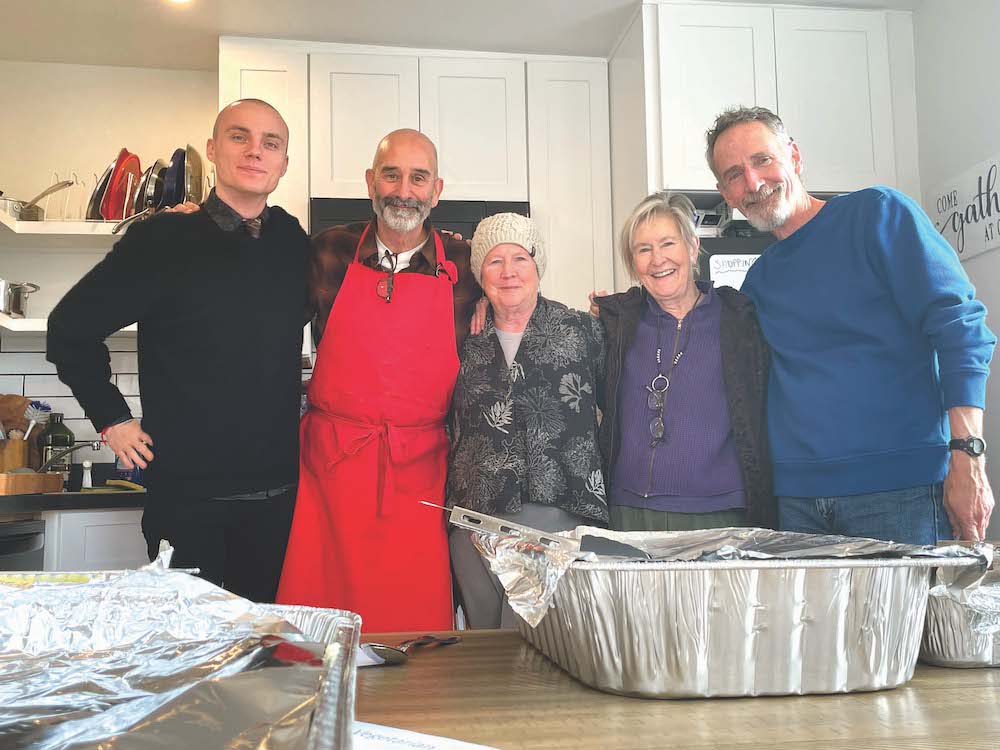 This past Thanksgiving, Nov. 23, saw almost 60 people converge upon the 1,400-square-foot … (read more)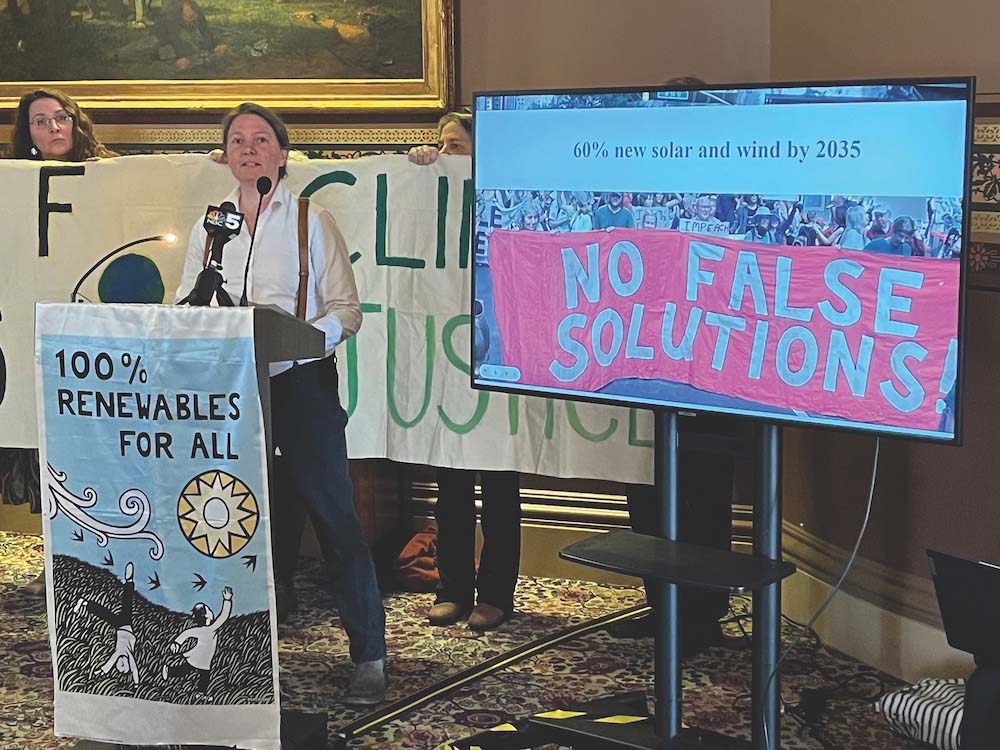 Two state lawmakers are urging Addison County folks not to ease up on efforts to battle cl … (read more)