Porter intensifies coronavirus prep
If anyone is concerned — feels sick with a cough and a fever, has difficulty breathing — they should call their health care provider, rather than showing up in person.
— Ron Hallman, Porter Medical Center
MIDDLEBURY — A Middlebury Union High School student is but one of several Addison County residents to undergo testing for potential coronavirus infection, though fortunately no one locally has thus far tested positive for the disease that is sweeping across the globe.
Forty Vermonters had been tested for coronavirus as of Tuesday, with one confirmed case on Bennington, according to a March 10 briefing from the Vermont Department of Health. State officials confirmed 226 Vermonters are being monitored for virus symptoms. Meanwhile, the Centers for Disease Control confirmed 647 cases nationwide and 25 deaths associated with the virus, which originated in China and has quickly spread around the globe, raising fears of contagion while dealing a blow to financial markets.
Porter Medical Center officials continue to monitor the spread of the coronavirus, and they promised to issue updates in the coming days to their many employees and Addison County residents This comes in wake of a Middlebury College decision to send students home at the end of this week for an indefinite period of time.
Michael Leyden, emergency management director for Porter Medical Center, continues to spearhead the hospital's preparedness efforts. He and Porter spokesman Ron Hallman took some time on Tuesday to talk about the coronavirus.
Leyden and other Porter officials meet at 4:30 p.m. every day to discuss the latest on the virus and any needed adjustments to hospital protocols and policies to better accommodate patients and prevent the spread of the disease. To that end, Porter officials are suggesting a potential coronavirus patient use the phone as a first step in his or her diagnosis.
"If anyone is concerned — feels sick with a cough and a fever, has difficulty breathing — they should call their health care provider, rather than showing up in person," Hallman said. "There are actually ways we can screen people over the phone that would keep them necessarily coming in and creating sort of a secondary problem because they're infected."
Hallman explained all coronavirus testing is undertaken by the Vermont Department of Health. Hospitals like Porter simply take a swab sample from a patient and send it in to the state lab. Some Addison County residents are among those who've been swabbed because they met various symptoms and/or exposure risks flagged by the U.S. Centers for Disease Control. Among those symptoms: Fever, cough, shortness of breath. Those factors rise to an even higher alert level if the patient has had contact with an infected person, or has recently traveled to countries in which there's been a substantial pattern of transmission. Those countries include China, Iran, Italy, Japan and South Korea.
"We know there are places that are still relative 'hot zones,' like Italy, South Korea and China, still," Leyden said. "But that travel history component is no longer quite the slam-dunk as it used to be, as a risk factor. It's more nuanced now; it exists now in the U.S. Many of the cases in the U.S. have a travel component, but not all. So the threshold for testing continues to be widened to accommodate for the rapidly evolving picture."
The rising number of cases has prompted medical officials to transition to a "response mode," knowing that cases could now start walking through the door.
"We are continuing to brace for what may come," Leyden said.
And the hospital is well equipped if cases come in, officials said.
"Right now, given the fact there's only one confirmed case in the state, our stocks of disinfectants, masks and hygiene-related supplies are certainly adequate for our current needs," Hallman said. "Obviously, the concern is if we end up needing many, many more in the future… we're trying to look at what our contingency options are. Obviously, we're in close contact with our University of Vermont Health Network colleagues and we are communicating with them multiple times a day on a variety of questions — including making sure there are adequate supplies."
Porter officials on Tuesday were scheduled to discuss potential health advisories to employees about the risks of congregating in large groups, or forms of travel that might put them at greater risk of contracting the coronavirus.
"I'm sure over the next few days, as we refine our message and communicate to our employees, we probably will be sending out some guidelines and protocols for employees, in terms of traveling, participating in conferences, and even on-campus meetings," Hallman said. "These are all the kinds of things that frankly all employers are looking at. We, as a major employer, are going to be not only wearing our health care provider hat, but we also need to wear our hat as an employer of hundreds of people."
Asked for his reaction to the Middlebury College decision to temporarily suspend its on-campus programming, Hallman said, "Every organization has to make decisions based on their particular circumstances. I certainly think the college is taking a very proactive step and I think they are to be applauded for trying to do their best to protect their staff and students. They are looking out for the best interests of their community."
Reporter John Flowers is at [email protected].
More News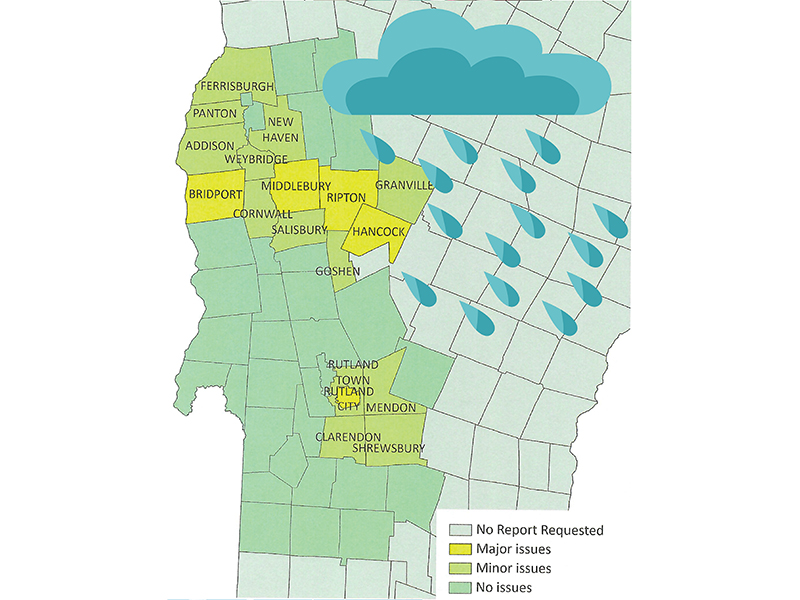 Local towns may get federal money to pay for more than a million dollars in cleanup and re … (read more)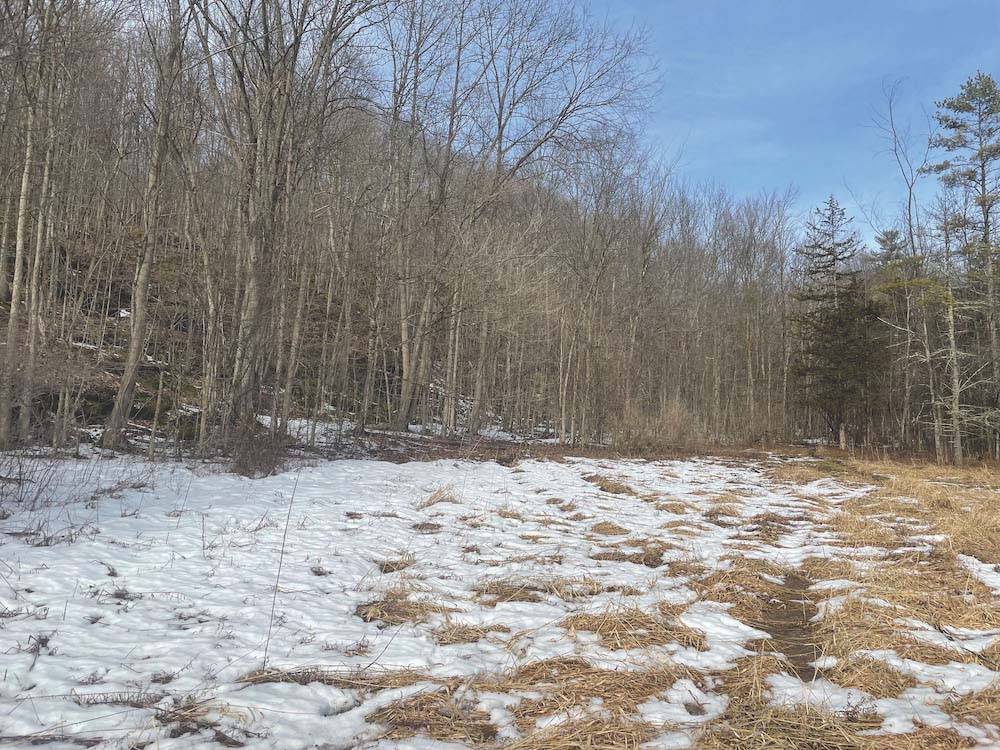 The Vermont Fish and Wildlife Department is putting $566,667 in grant money toward conserv … (read more)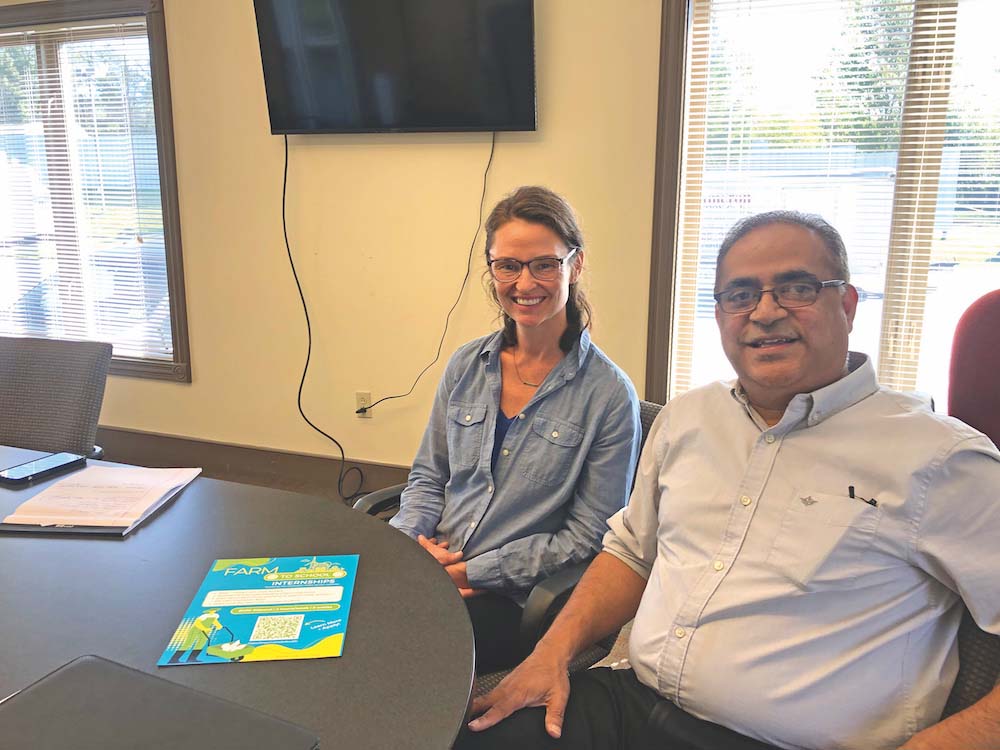 Like most things, the future of agriculture in Vermont lies in the hands of younger genera … (read more)