Panthers second at carnival — by one point
RIPTON/HANCOCK — Middlebury College alpine and Nordic ski racers placed first in several individual and team events during the Panthers' own Winter Carnival this past weekend, but the University of Vermont edged Middlebury for the crown and the Eastern Intercollegiate Ski Association Championship by a single point, 868-867. Dartmouth was third (778) and New Hampshire placed fourth (660).
Middlebury's carnival, staged at Rikert Nordic Center and the Middlebury College Snow Bowl, also served as the EISA championships and the NCAA East Regional. Many Middlebury skiers qualified to compete in the NCAA championships, to be held from March 11 to 14 in in Bozeman, Mont.
On Saturday Panther skiers won three of four events. At Rikert, Peter Wolter broke through on the men's side to pick up his first career win, in 51:46 in the 15-kilometer classic race. Willson Moore placed eighth in the race in 53:40, and Josh Valentine's 13th-place finish (54:50) helped the team to a second-place finish.
Annika Landis placed fourth in 47:35 in the women's 15K. Avery Ellis took 11th  (48:24), followed by Charlotte Ogden in 13th (48:32).
On the slopes the men's alpine team placed four skiers in the top seven to capture the giant slalom. Erik Arvidsson won for the third time this season, with a two-run time of 2:01.41. Finishing tied for fifth were Justin Alkier and Pate Campbell, both with a time of 2:03.49, and Tim Gavett took seventh (2:03.72).
The women placed four racers in the top 10 to take second. Ali Nullmeyer completed a weekend sweep by taking home the GS title in 2:07.32. Katie Utter placed eighth in 2:10.25, Lucia Bailey was ninth in 2:10.45, and Emma Hall was 10th in 2:10.79.
On Friday Gavett won the slalom, covering the two runs in 46.78. Right behind him in second place was Arvidsson in 46.93. Holden Parazette was Middlebury's third scorer in 29th in 1:41.39. Alkier had a great first trip down the mountain and led the pack, but could not finish his second run.
For the women, Nullmeyer returned from the World Cup circuit with a vengeance, winning the slalom for the third time in four races this season. She finished in 1:37.60, 2.09 seconds faster than her nearest competitor. Hall took eighth in 1:42.24, and Bailey was 11th in 1:42.24.
At Rikert on Friday, Wolter turned in a fourth-place finish in the 10K freestyle in 22:43. Next up for the Panthers was Josh Valentine in 15th place in 23:54. Moore finished 17th in 23:57.
Landis led the Panther women by placing fourth in the 5K freestyle in 13:29. Then came Avery Ellis in 15th place (13:48), followed by Charlotte Ogden in 28th (14:10). The team was down two racers as Sophia Laukli and Alexandra Lawson were competing at the World Junior/U23 Championships in Germany.
More News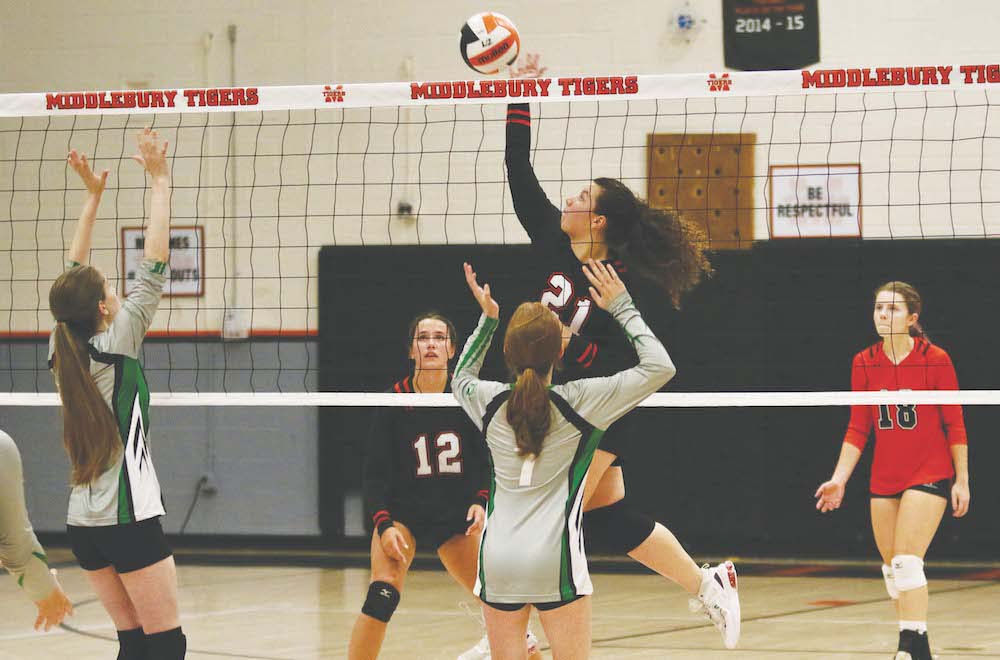 The first-year Middlebury Union High School girls' varsity volleyball team continued its r … (read more)
Soggy conditions didn't slow down Middlebury runners noticeably at a cross-country meet ho … (read more)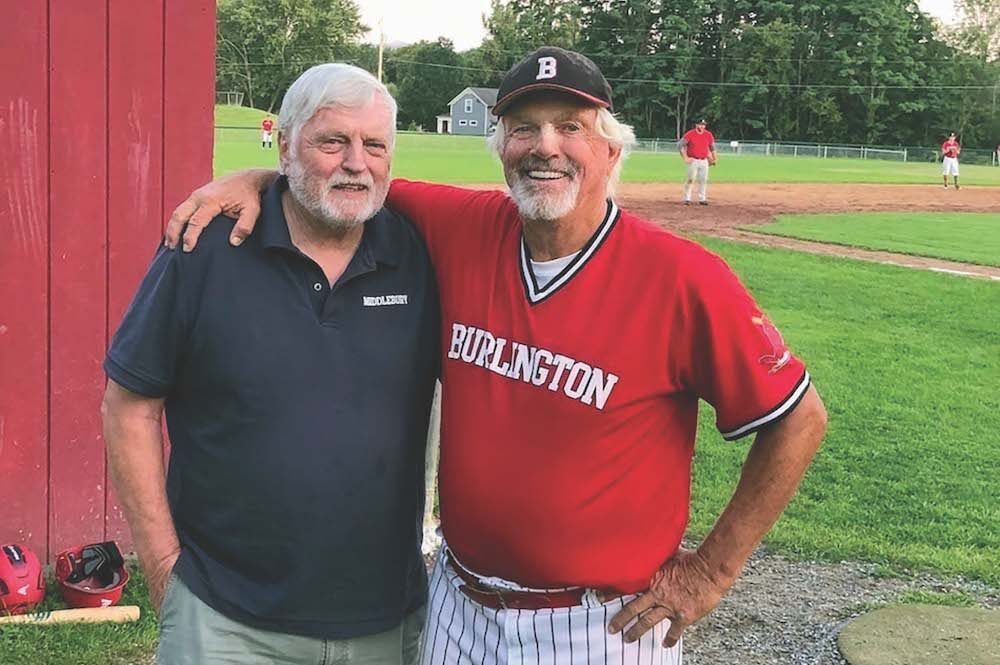 I gave Bill Lee a call last week, hoping he was at his home in Craftsbury and we might arr … (read more)