Whiting town meeting preview 2020
WHITING — After daylong March 3 voting on proposed Otter Valley Unified Union School District spending and casting ballots in the Presidential primary, Whiting residents will gather in Whiting Town Hall to debate and decide on town spending and choose town officers.
Australian balloting will run in Whiting Town Hall from 7 a.m. to 7 p.m. The town's annual meeting will convene in town hall at 7:15 p.m., and decisions on town issues will be made from the floor of the meeting.
The selectboard has proposed $359,242.50 in spending for the upcoming fiscal year, of which taxpayers would fun $277,522.65.
Of that overall budget $212,650 would be devoted to road maintenance, according to the town report.
Among town offices to be filled include a seat on the selectboard. The term of Selectman Steve Quenneville is expiring. Nominations, quite possibly of Quenneville, will be accepted for the three-year vacancy.
Town Clerk Heather Bouchard's term is also up; she was appointed to replace Gail Quenneville. Bouchard said she would like to be nominated to serve another three years.
Whiting residents, during daytime voting, will weigh in on two spots on the Otter Valley Unified Union School Board. Brandon resident Mike Lufkin is running for one at-large position, but another open OVUUS board position has no candidates — write-ins will be accepted for the second at-large seat.
Also on March 3, residents of Whiting and the five other Otter Valley Unified Union School District towns will vote on the proposed $20,377,427 budget for 2020-2021. It reflects a 2.22% increase in spending over the current year. Education spending per the state's equalized pupil formula has per pupil spending increasing from $14,826 to $15,399, a 3.86% increase.
If approved, the education tax rate in Whiting would rise 5 cents (or 3.5%) to $1.362 per $100 of assessed property value.
More News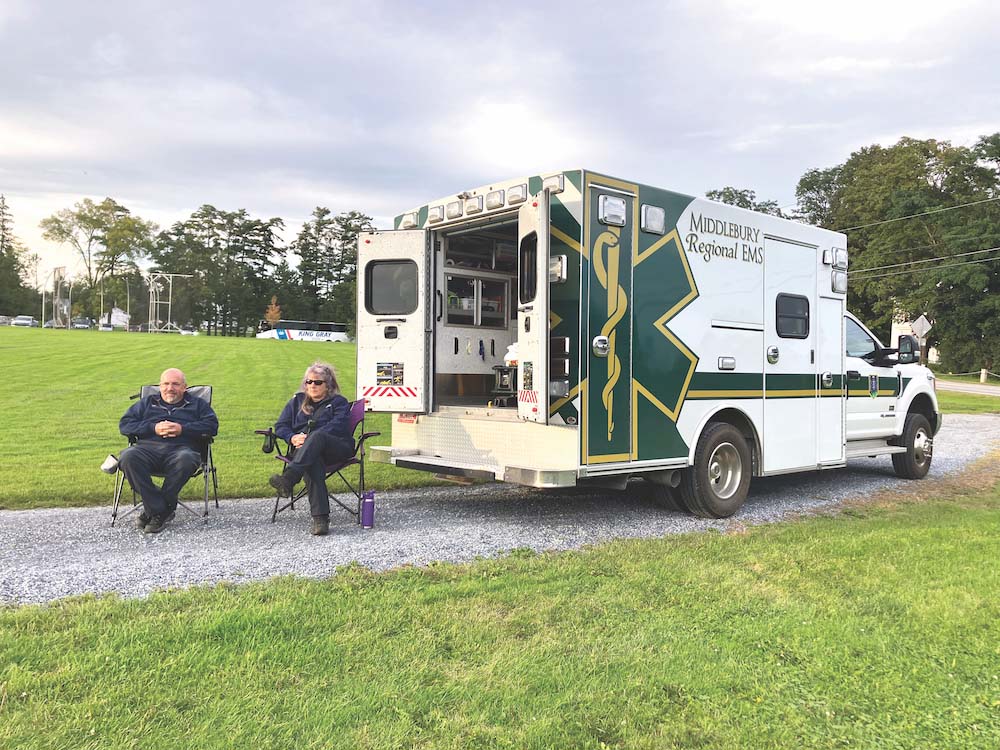 Middlebury Regional Emergency Medical Services wants to eliminate its annual Town Meeting … (read more)
Middlebury police are investigating the death of a Middlebury College junior and say the p … (read more)
In the course of her almost 101 years on Earth, Vergennes resident Margaret Clifford, bett … (read more)