Legos spark imagination at Bixby Library
VERGENNES — From "Planet Earth" to "Star Wars: The Last Star Fire," the main floor of the Bixby Library contained a universe of imagination on Monday evening, not to mention dozens of Lego sculptors and many more of the artists' family members.
What filled the space under the library's stained-glass dome was the awards reception for the second annual Vergennes Lego Contest and Exhibit, jointly sponsored by the library and the Boys & Girls Club of Greater Vergennes.
After the contest got off to a good start in 2019, with 28 entrants, the count this year rose to 60 participants. They submitted original, non-kit creations in eight age group categories ranging from Pre-K to Seniors, with prizes consisting — of course — of more Lego products.
Winning creations included an elaborate riding ring filled with play sand ("Horsing Around in Vergennes"), a colorful fighter plane ("Rainbow Jet") and a representation of the Addison County Humane Society's headquarters ("Homeward Bound").
Organizer and Bixby children's librarian Rachel Plant said the only downside was watching the entries, which were dropped off the previous Thursday to be displayed for several days, being carried out the door after Monday's gathering.
"The saddest thing is seeing things go," Plant said. "You spend so much time with each of these pieces and really getting into the imagination of each of these kids."
Plant said some of the entries came from children who had been coming to the library since they were toddlers to listen to her read.
"Some of those kids I've had at story time over the years, and I see them and I see what they've built, and that's just magic," she said.
Both Plant and Boys & Girls Club Director Jill Strube said one reason they created the event was for its value as community outreach. But they said it's not the only reason.
"It brings community recognition, community engagement. That's what we're supposed to be doing," Strube said. "And it's a blast. I think Rachel and I have as much fun as the kids do."
But it's not just for the kids. Counting those who teamed up with children, dozens of adults entered. One was regular library volunteer Bryan Sawyer, who entered a scale model of "Planet Earth" built with 1,832 bricks, the help of a computer design program, and more time than he can pin down.
"I have no idea," Sawyer said. "Definitely it took me weeks and a lot of long nights."
Sawyer, who plans to enter again in 2021, said he grew up with Lego Bionicle action figures and has never kicked the Lego habit.
"I've always been very fascinated with Lego. Pretty much I always buy the sets and follow the instructions and leave them on display," Sawyer said.
Sisters Pam Struhammer and Susan Winters ruled the Seniors category for a second straight year, last year with a quilted bed and this year with "Horsing Around in Vergennes."
Struhammer could count their hours, seven apiece working together before deadline Thursday, and more during that day's crunch time.
"On the last day we worked from 12:30 to 6:30 and we had to drop it off by 7:00. So it was another six hours worth," Struhammer said.
Winters, who volunteers at the Boys and Girls Club, said Strube and Plant picked the right time to stage the event — spending hours indoors in late January and early February strikes her as a good plan, especially near her sister's cozy hearth.
"It's a perfect time to do this because you're stuck inside, it's cold," Winters said. "She has a really nice wood stove, so we had a really nice place to build."
Like many at the contest, the sisters can tell a Lego history. Struhammer's step-grandson and daughter and granddaughter had entries. She said her family grew up with the building blocks. She naturally gravitated to the contest.
"It's Legos. I love them," Struhammer said. "I have three daughters, and they played with Legos from 2 on. Basically these are all leftover Lego pieces from when they were little."
The winners, as judged by guest experts Vergennes City Manager Daniel Hofman and Vergennes Police Chief George Merkel, were: Pre-K, Isaac Bouffard; Grades K-2, Asher Clevenstine; Grades 3-5, George Kittredge; Grades 6-8, Micah Clevenstine; Grades 9-12, Kaleb Stearns (a repeat winner); Adult, Dan Meehan; Seniors, Struhammer and Winters; Adult and Child Team, Cola and Kara Bradford; and Mixed Grade Team, David and Caroline Larocque.
 Of course, Plant would argue everybody won.
 "The kids have healthy imaginations, and so do the adults," Plant said. "And then you had whole families come, with grandparents, too. They just wanted to be here and see their grandkids bring their entry in or help hold it and steady it as they brought it in."
Those interested can start thinking about what they want to create for the 2021 Lego Contest and Exhibit.
"We're so excited," Strube said. "Next year, third annual."
Andy Kirkaldy may be reached at [email protected].
More News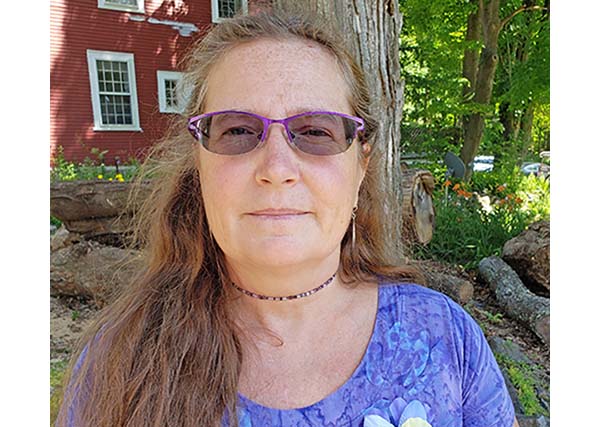 Learn about the disease in a documentary film by a local woman who knows first hand. Plus … (read more)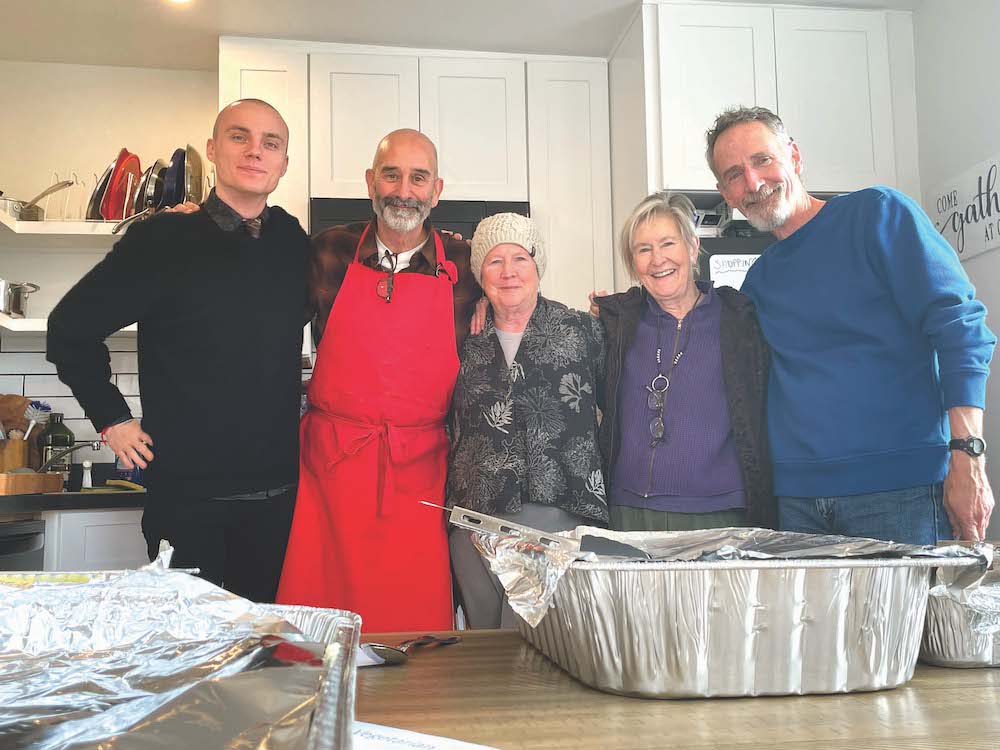 This past Thanksgiving, Nov. 23, saw almost 60 people converge upon the 1,400-square-foot … (read more)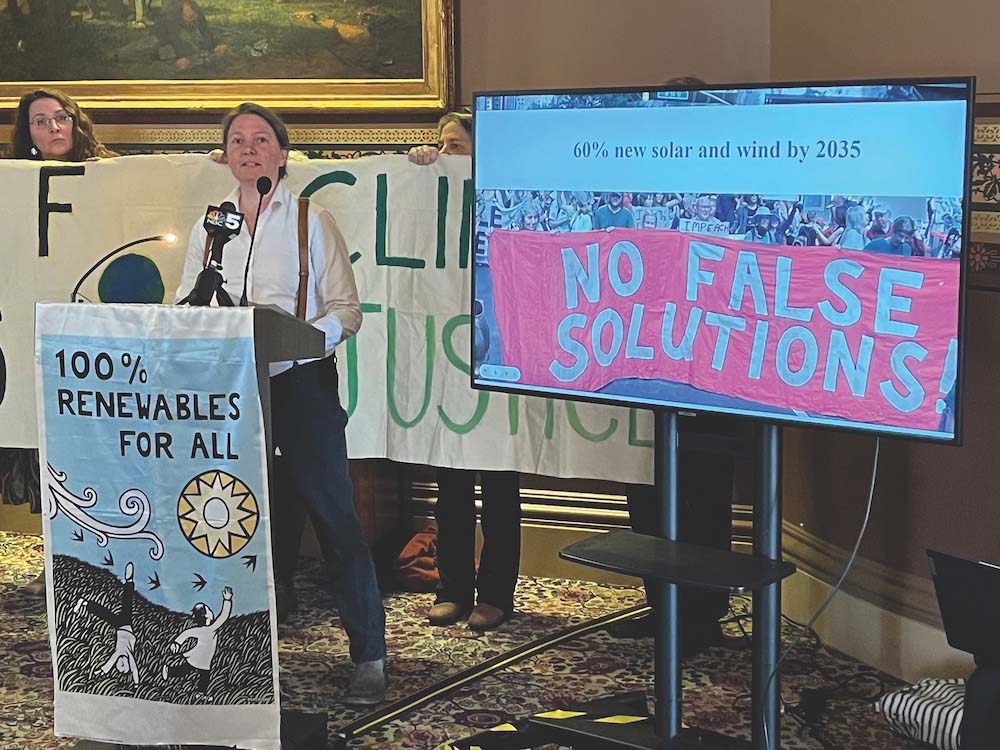 Two state lawmakers are urging Addison County folks not to ease up on efforts to battle cl … (read more)