Legislators: Vetoes hurt Vermont affordability
We should be looking at ways to make Vermont more affordable — like a paid family leave program for young parents and people who have to take care of elderly or sick relatives.
— Sen. Ruth Hardy
MIDDLEBURY — Local lawmakers on Monday warned that Gov. Phil Scott's recent veto of bills aimed at increasing the minimum wage and creating a paid family leave program will make it harder to accomplish one of his top priorities: Attracting and retaining more Vermonters.
Scott on Jan. 31 rejected a family leave bill that would have guaranteed up to 12 weeks of paid parental or bonding leave, and up to eight weeks of paid family care leave. It would have been funded through a 0.2-percent payroll tax that would have raised an estimated $29 million.
Scott has instead proposed a voluntary program that would grant more modest family leave benefits to the approximately 8,500 state government workers.
"My administration's approach is voluntary for employers and employees," he said through a statement. "It can be accomplished more efficiently, affordably and quickly, without a $29 million payroll tax that Vermont workers simply should not be burdened with, and without putting the risk of underfunding on taxpayers."
Then, on Monday, Scott vetoed a bill that would have raised the state's minimum wage from the current $10.78 per hour to $11.75 next year, and to $12.55 in 2022.
"It's critical to recognize that we share the goal of Vermonters making more money," Scott said through a statement explaining his veto. "I also believe Vermonters should keep more of what they earn, which is why I can't support policies that increase the costs of living. Despite (bill) S.23's good intentions, the reality is there are too many unintended consequences and we cannot grow the economy or make Vermont more affordable by arbitrarily forcing wage increases. I believe this legislation would end up hurting the very people it aims to help."
Local lawmakers who turned out at a legislative breakfast in Middlebury on Monday criticized Scott for his decisions.
Among his critics was Rep. Robin Scheu, D-Middlebury, a lead sponsor of the House version of the paid family leave bill.
"I can tell you that we are extremely disappointed at what happened this past week," Scheu said. "For the override, we needed 100 votes. We got 99. We thought we had 100, but in the end we didn't. It's very disappointing."
Scheu said it's unlikely the Legislature will be able to craft a new family leave initiative before the end of this session.
"We're already going into week six of the session," she said. "We have a lot of other bills we're working on."
So instead of a family leave bill that would serve all working Vermonters, the state is poised to get Scott's version — which Scheu said would serve only 8,500 state workers, at taxpayer expense.
Sen. Ruth Hardy, D-Middlebury, agreed with Scheu that the state should be offering more incentives in order to increase its population, which has remained static — and is graying at a rapid rate.
"I agree we should be looking at ways to make Vermont more affordable — like a paid family leave program for young parents and people who have to take care of elderly or sick relatives," she said. "I think that's something that would make our state more attractive for people to come and stay."
With that in mind, Hardy touted her "CCV Scholarship Bill" that would provide full tuition assistance to income-eligible students attending Community College of Vermont.
"I believe that this, similar to paid family leave, is a program that will help attract young people to stay in Vermont and get more people to go on to higher education," she said.
Bridport resident Bob Zeliff voiced outrage over the Scott vetoes.
"Two-tenths of a percent, and it went down," Zeliff said of the proposed paid family leave bill tax.
He said the defeat should energize people in the coming general election.
"We're going to work on that veto-proof majority in Addison County, I can guarantee you that," he said.
Middlebury resident Margaret Klohck promised to be among those lobbying for change in the governor's office.
"I think we need to look at what's going on here and think about if we want to keep him in the (governor's) slot, because he's just not being helpful at all," Klohck said. "It's the same garbage every year. 'We have to get people into Vermont.' Well, take care of the people who are here, for heaven's sake."
Sen. Christopher Bray, D-Bristol, voiced his disappointment over the vetoes, but argued the state should also celebrate its successes. Among them:
•  "We created the nation's first statewide energy efficiency utility, Efficiency Vermont. Over the past 20 years we've invested roughly $658 million, and it's saving us $2.4 billion. We've created a whole industry that's helping people weatherize, hire efficiency installation — those are all jobs that stay here and many of them pay quite well."
The average wage in the energy efficiency industry is $28 per hour, according to Bray.
"We have the cleanest (power) grid in the U.S., and we have an opportunity to use that for the benefit of everyone to save money and reduce emissions that are driving climate change."
•  "We started the Farm to Plate program 10 years ago. Yes, we've seen a decline in dairy farms, but we've had an increase in the overall number of farms. Many of the farmers who have come in are younger operators. We've diversified what we mean by agriculture to embrace many types of food and the beverage industry.
Since its inception, Farm-to-Plate has created 7,700 new jobs, 842 new businesses, and more than $400 million in new income, according to Bray
"So when I look at our clean energy economy, our food and ag economy, I see opportunities for Vermonters to step up and double-down on what plays to our own strengths, our unique economy that is very place-based," Bray said. "Vermont isn't the same as anyplace else. When we pay attention to what we do well, we do better as a community."
Reporter John Flowers is at [email protected].
More News
Blasting ledge could begin on Monday in Vergennes as work on the $25 million Vergennes Gra … (read more)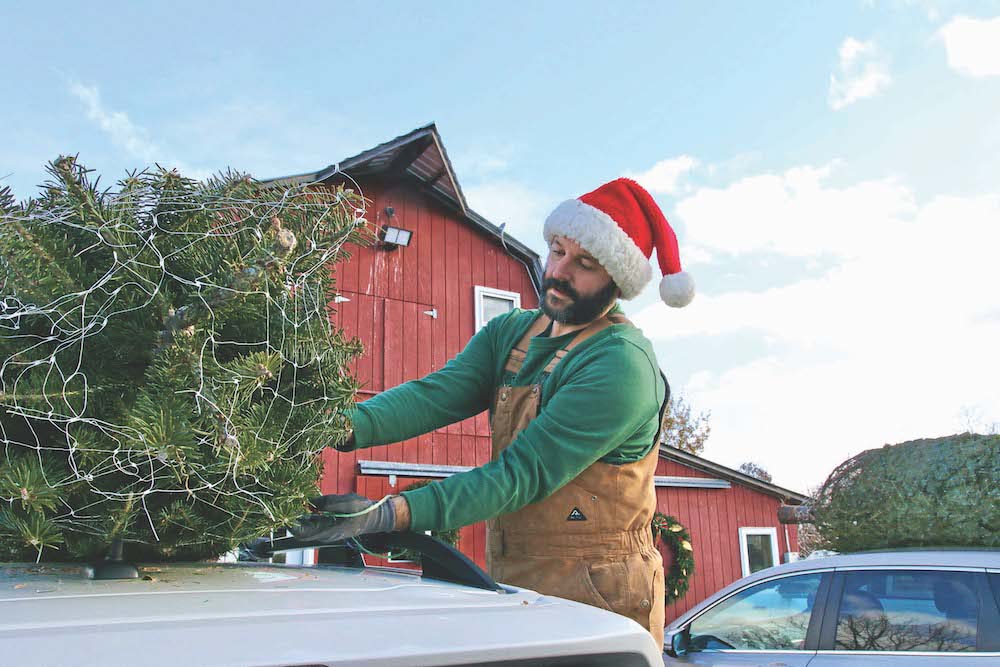 With the holiday season underway, county Christmas tree farms have begun welcoming visitor … (read more)
As the Middlebury Snowbowl prepares for opening day this Saturday, Dec. 9, loyal skiers an … (read more)