Kittredge and Eisenhardt on Addison ballot
ADDISON — Voters in the town of Addison will choose between two local residents — George Eisenhardt and Amy Kittredge — to represent them on the Addison Northwest School District board.
The election on March 3 will fill the seat now held by George Lawrence, who announced last month that he would not seek reelection.
The two Addison residents are among seven people running for five seats on the ANWSD board on Town Meeting Day. In addition to the two running for one Addison spot, two women are running for one seat representing Vergennes, two are running for two seats in Ferrisburgh and the incumbent is the sole candidate for the seat in Panton.
Each is a three-year term.
The Independent asked Eisenhardt and Kittredge about their reasons for running and the most important skills they would bring to the board. We also asked their thoughts on how to best engage with the community on tough issues like rising education costs, declining enrollment and school closure and reconfiguration. Here's what they said:
GEORGE EISENHARDT
Eisenhardt spoke to the Independent by phone.
Eisenhardt has lived in Addison for six years.
"I was like many voters around here," he acknowledged. "I had begun to wash my hands of everything for a while. I won't even watch television because of the politics."
But some of his fellow Addison residents asked him to get more involved after they discovered he had school board experience.
When Eisenhardt's children were younger, he served for 10 years on the Eden Central School Board in Lamoille County, five of those years as chair. At the same time he served as treasurer of the Lamoille North Supervisory Union and as vice-chair of the Lamoille Union High School Board.
Eisenhardt believes that he brings valuable experience to number crunching and budgets, as well as to rules and regulations.
"Obviously with that many boards, you become good at budgets, just because you have to see so many of them."
Even so, Eisenhardt believes Vermont needs to find new ways to fund education, and that conversations around fiscal responsibility need more creative thinking.
"Your editor (Angelo Lynn) hit the nail on the head when he said that per-pupil spending only benefits the large schools," he said. "That brought back memories of the late 1990s, when school board members who are far smarter and more experienced than me were saying similar things to the architects of Act 60," (which was passed in 1997 in an attempt to equalize education funding across the state).
Eisenhardt is also concerned about losing rural schools.
 "We know we're losing people from the state of Vermont, and they're exiting for a reason," he said. "If we keep closing our schools, then why would young people stay here and raise families? If we don't have any schools left, then why would anyone want to come to this state and raise a family?"
Not everyone, he added wryly, wants to live in the "state" of Chittenden. "And not everybody can afford to live there."
As an ANWSD director, Eisenhardt would work to increase engagement between the school board and the public — especially at board meetings — but he added that he believes the disconnect between elected officials and their constituents is by no means limited to school boards.
"I know it's hard to listen to everybody's opinion even though they differ from yours," he said, "but I think that's probably the most important aspect of being an elected official. When I served on the school board in Eden, I took the job seriously. I did have kids in the school, but it wasn't just for them."
It's not an easy job, he acknowledged.
"You've got to leave your mind open to everything, and you've got to try to be good at all of it."
AMY KITTREDGE
Amy Kittredge responded to the Independent by email:
I am running for the ANWSD school board because I am a lifelong resident of Addison County, a proud graduate of the VUHS class of 2001 and a parent to three elementary–school–age students who attend school in our district. I currently reside in Addison with my husband, Nate Kittredge, also a VUHS graduate (1998).
My commitment to our school district, the students and to my community has decades-long roots. Roots that were planted by my parents, who were also graduates of VUHS and lifetime residents of Addison County. My mother, Sandi Yandow-Breur (class of 1970) and my stepfather, Jim Breur (class of 1978), are where I first learned about service to community.
Jim has served as the Vergennes Fire Chief for the past 10 years and has been a dedicated member of the fire department for 40-plus years. My mother, Sandi, worked for decades for the supervisory union and now spends retirement supporting families in need of children's mental health and educational services. Currently they reside in West Addison, in a house that they have called home for the past 15 years.
In addition to raising my children here, I work in Addison County as a therapist who specializes in substance abuse and mental health counseling. My work gives me a special glimpse into the importance of ensuring that children have access to a variety of resources, including quality education, opportunities for safety and connection, chances to experience the performing arts and athletic outlets. I am dedicated to working my hardest to ensure that the decisions we make for our schools today are the ones that will allow us to feel good about how we are preparing our students for their future.
I am running for the board this year because despite my lack of prior experience with educational law or serving on a school board, I am an incredibly quick study and have an ability to think analytically, interpret data and apply it to the issues facing our district currently. I will listen actively while maintaining a deep concern for and connection to members of our community, our students, and to all other people that the board represents.
As an Addison representative on the ANWSD board, I will do my best to ensure that I am engaging with you as a community and working to foster the board's engagement with the community. I will do this with the same level of dedication, passion and commitment that I have had for the Vergennes-area community my entire life. I am excited to represent Addison on the ANWSD board and appreciate all local support on March 3.
OTHER ANWSD RACES
In Ferrisburgh, incumbent Bill Clark is running unopposed to keep his seat, and Chris Kayhart — a former member of the Ferrisburgh Central School board who chaired the district's Act 46 study committee — is running unopposed to fill the seat currently held by Laurie Gutowski, who is retiring in March.
In Panton, incumbent Bradley Dewey is running unopposed to keep his seat.
In Vergennes, Martha DeGraaf and Jena Santa Maria are running for the seat now held by ANWSD Chair Sue Rakowski, who announced last month that she would not seek re-election.
Reach Christopher Ross at [email protected].
More News
Blasting ledge could begin on Monday in Vergennes as work on the $25 million Vergennes Gra … (read more)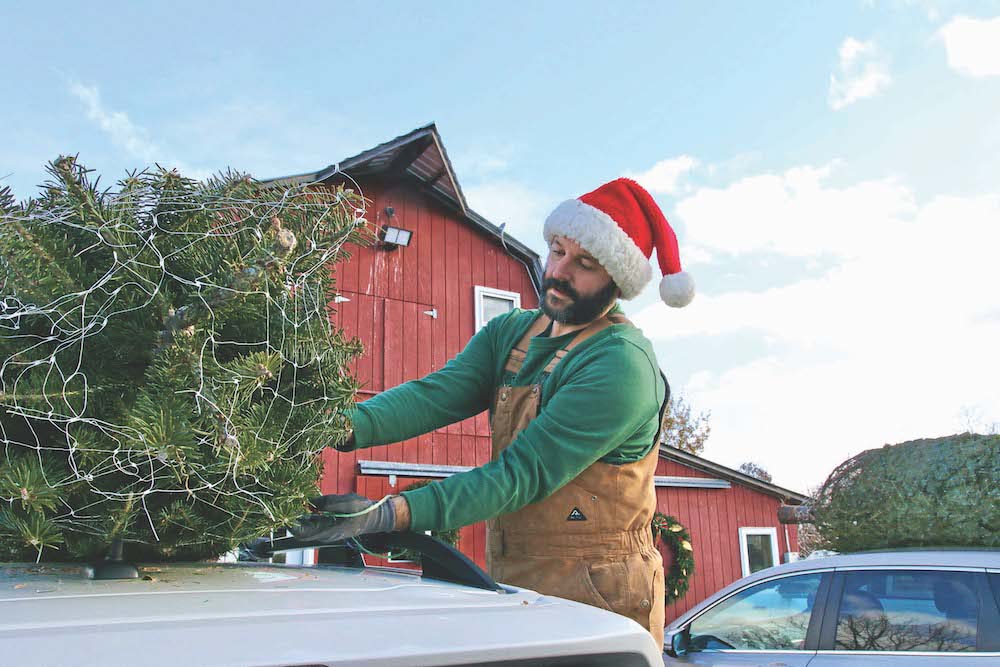 With the holiday season underway, county Christmas tree farms have begun welcoming visitor … (read more)
As the Middlebury Snowbowl prepares for opening day this Saturday, Dec. 9, loyal skiers an … (read more)