New Haven selectman censured for treatment of employees
Jim is an asset to the town. He's the most thorough selectboard member we have … But in this day and age, you have to conduct yourself properly.
— Selectboard member John Roleau
NEW HAVEN — The New Haven selectboard has censured one of its members, Jim Walsh, after he allegedly threatened town office staff in an incident town officials deemed serious enough to report to the Vermont State Police.
On Wednesday, Jan. 8, during a closed-door session with Town/Zoning Administrator Aaron Brown, Walsh allegedly threatened to have Brown fired from both of his jobs, then went on to physically threaten another town employee, said selectboard chair Steve Dupoise, reading from a prepared statement at the board's Jan. 21 meeting.
"I want all of our employees to know that any behavior such as this will not be tolerated," said Dupoise, who participated in the Jan. 21 meeting by phone. "There will be a letter going to all employees asking them to report any behavior in which they feel threatened, intimidated or bullied by anyone."
In an internal memo Brown wrote after the incident, which he later shared with the Independent, he said he considered Walsh's behavior during the visit "to be harassment or, at least, intimidation."
"Walsh explained how he could work with other Selectboard members to get me fired," Brown wrote. "While I welcome feedback on my job performance, his tone and diction were threatening, intimidating, profanity-laden, and generally unprofessional."
More important, Brown wrote, "Walsh made remarks (during that closed-door session with Brown) that suggested acts of violence against a current employee and a former appointed official."
The employee Brown referenced in his memo spoke to the Independent "because the town should know who it is they've elected," but asked that their name not be used.
"It's not as simple to remedy an incident like this when it's an elected official threatening an employee," they said. "It's different than if it were two employees, where one would just get fired. With an elected official, there has to be a petition and a vote of the town (to remove that official)."
The employee added that they feel "OK about the situation in the office now" after Dupoise's comments at the Jan. 21 selectboard meeting.
"We know that he has our back."
This was not an isolated incident, Brown wrote.
"I have tolerated on many occasions Walsh's 'toughness' toward me and other staff since beginning work here in July 2019. However, this recent occasion rises to intolerable behavior and I cannot accept his treatment of me or my fellow staff. Walsh cannot use language that suggests physical violence, even if he means it figuratively."
Dupoise agreed.
"This is unacceptable," he said at the meeting.
Walsh did not respond to the Independent's request for a comment.
Responding to Dupoise's Jan. 21 remarks at that meeting, Walsh said that the Jan. 8 meeting with Brown was a closed-door session that should have stayed behind closed doors.
"There was no intent for any physical or verbal or any physical harm, nor was there any intent of anybody losing their job," he said. "That it was interpreted that way, I apologize for that, but there was no intent on that."
Selectboard member Taborri Bruhl acknowledged that he did not witness the incident and doesn't know what happened, but expressed concern that whatever did happen seemed to have warranted a call to the police.
"That's extremely serious," Bruhl said at the meeting. "Regardless of Jim's intent, the effect was extremely serious to the point that a police report was filed, to the point that numerous people in the office were worried for their safety after this incident. The fact that it was behind closed doors almost makes it worse, because this is not a meeting between two equals. This is a meeting between an employer and an employee. I find the whole thing abhorrent…. It's crazy that we have to even be sitting here, having this discussion, and I'm somewhat horrified by this chain of events."
Later in the Jan. 21 meeting, the selectboard voted 4–1 to censure Walsh "and hold that his actions (previously) described are inappropriate and improper for an elected official in the Town of New Haven."
Fellow selectboard member John Roleau explained earlier this week why he voted to approve the motion to censure.
"It's my duty (as a selectboard member) to stand behind the employees of this town," he said.
Roleau had been apprised of the situation by Dupoise, he said, and cast his vote based on the information that was provided. Whatever happens next will be up to the parties involved, he added.
"Jim is an asset to the town," Roleau said emphatically. "He's the most thorough selectboard member we have. He turns over rocks we didn't know were necessary to turn over. But in this day and age, you have to conduct yourself properly."
Selectboard member Kathy Barrett also voted in favor of the censure; Walsh voted against it.
Some townspeople have suggested that Walsh should step down, Roleau said, but he pointed out that Brown wasn't one of them.
Indeed, the week after the selectboard's censure of Walsh, Brown was focused on the future.
"I look forward to moving beyond this incident and continuing to work productively with all board members," Brown told the Independent.
Reach Christopher Ross at [email protected].
More News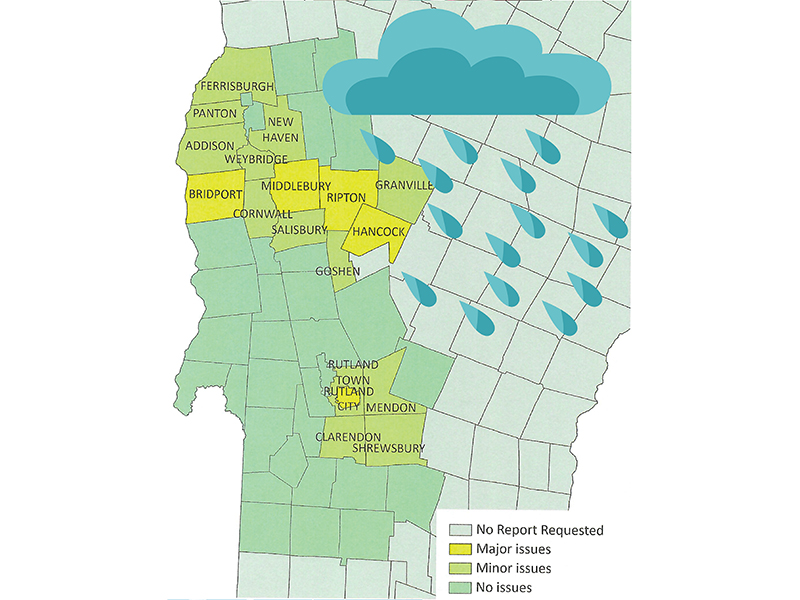 Local towns may get federal money to pay for more than a million dollars in cleanup and re … (read more)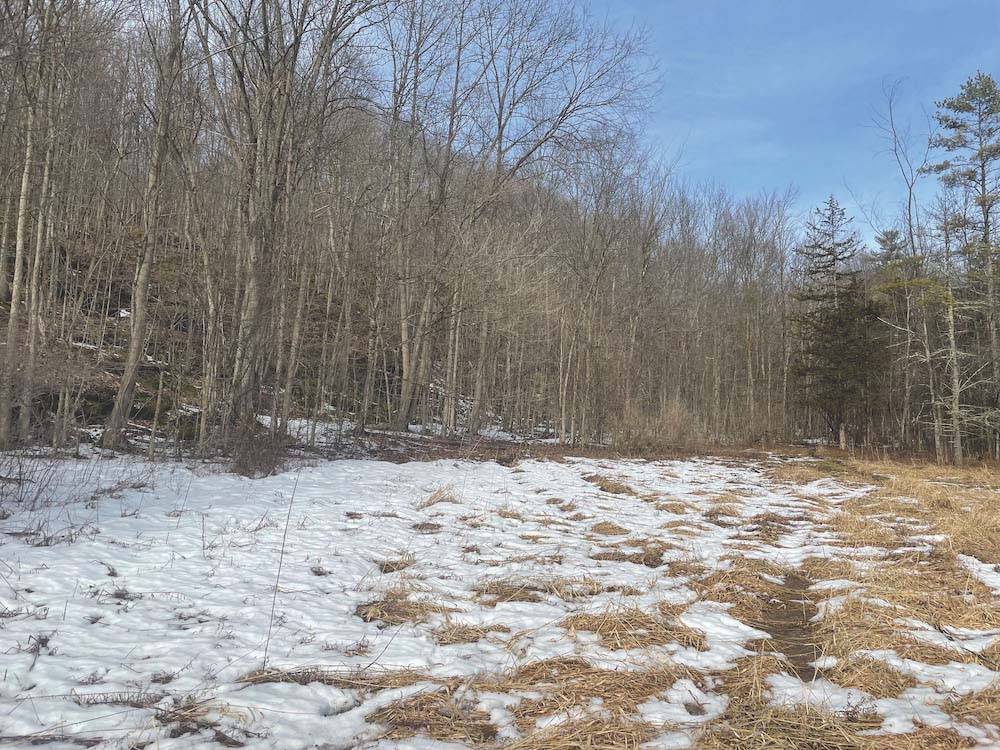 The Vermont Fish and Wildlife Department is putting $566,667 in grant money toward conserv … (read more)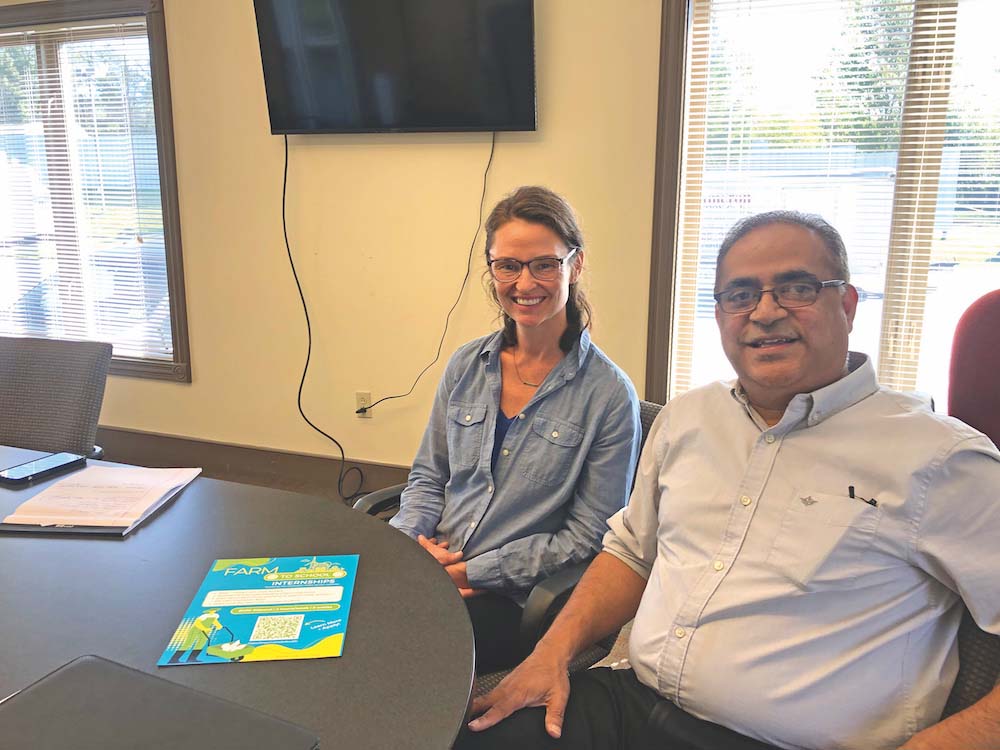 Like most things, the future of agriculture in Vermont lies in the hands of younger genera … (read more)