Harwood tops VUHS girls' basketball in OT
VERGENNES — A back-and-forth girls' basketball game on Saturday at Vergennes Union High School ended with visiting Harwood dominating overtime and dealing the Commodores a 51-40 setback in the opener for both teams.
Harwood and VUHS traded the lead five times before six Highlanders put up points as they outscored the Commodores, 11-0, in the five-minute overtime.
Both teams had chances to win in the final 15 seconds of regulation. VUHS sophomore Felicia Poirier rebounded one Harwood miss, Highlander Mia Cooper stole an errant VUHS pass, and the Commodores forced a desperation shot by Ashley Proteau at the buzzer.
VUHS Coach Billy Waller was not unhappy with his team's effort against Harwood, which returned many key players from the group that went 14-6 a year ago.
Waller said the Commodores, who will participate in the Division III postseason this year, should battle well against the D-II teams on their schedule and will improve and hold their own. 
"With the teams we play and the schedule we have there are going to be a lot of games like that," Waller said. "That's the first test. I'm going to make sure we get better at the end of games, because I thought we were pretty good in the fourth, but no so good in overtime."
Certainly, Harwood's active 2-3 zone posed problems for the Commodores, who would prefer to work the ball inside to senior post player Kate Gosliga or slash to the basket rather than rely on outside shooting. Only six of their points all night came on jumpers from outside the lane.
Waller expects the Commodores will gain confidence in their outside shots as the season progresses.
"They play a really tough zone. That's why they win a lot of games. And it's really hard to get the ball to where we want to get it to. And some of the girls on the outside, especially those in their first varsity games, they're just not comfortable shooting those shots they make in practice," Waller said. "If you don't stretch out a zone like that, if you don't make it come out, you can't get it in (to the post)."
Despite their shooting struggles, the Commodores took a 21-19 lead after the first half by limiting Cooper, Harwood's standout center, to two points; making nine of 11 free throws; having senior point guard Emily Rooney take good care of the ball; and hitting the offensive glass.
Rooney scored four points in the first quarter, and junior Jordan Jewell came off the bench to sink a late jumper as the teams ended the period at 10-10. Gosliga made her presence felt inside by drawing fouls and hitting four-for-four from the line in the second period, and the Commodores closed the quarter on a 6-0 run (two Poirier free throws, a Gosliga move in the paint, and a Rooney steal and layup) to take their two-point lead at the break. Six Highlanders scored to keep it close.
Cooper came alive in the third period, scoring six points inside and a free throw to help Harwood take a 30-26 lead at 2:25. But Gosliga, who found more room to operate when Waller moved her to the high post, scored four straight — a foul-line jumper and a sweet finish in transition on a feed from Rooney — and it was tied after three, 30-30.
Critically, however, VUHS missed five of six free throws in the period. Overall, they were seven of 16 in the second half.
Five more points from Gosliga and three from Rooney, with assists from Poirier and Sydney Jewell sprinkled in, helped VUHS take a 38-35 lead with 3:15 to go in the fourth.
But Cooper was not to be denied. Her putback at 3:00 made it a one-point game, and soon afterward she finished on the break after a VUHS turnover (the Commodores had 11 in the second half after just six in the first) to make it 39-38.
Poirier then hit one of two free throws to make it 39-39 at 1:52. At 1:38 Cooper did the same to put Harwood up by a point, and Poirier hit one free throw at 0:42 to tie the game for one last time at 40-40.
Neither team could find the hoop in the final seconds, but Harwood took charge in OT. While VUHS missed, Harwood free throws made it 42-40 at 3:02, and then Cooper, with back-to-back hoops at the rim, and Tanum Nelson, with two free throws at 1:16, sealed the Commodores' fate.
Cooper scored 19 to lead Harwood, and Nelson and Ashlyn Carst added nine apiece.
Gosliga led all scorers with 20 points. Rooney (10 points) and Poirier (eight points) did the best work on the boards for the Commodores as they held their own rebounding against the taller Highlanders.
"I saw some good things from some kids," Waller said.
More News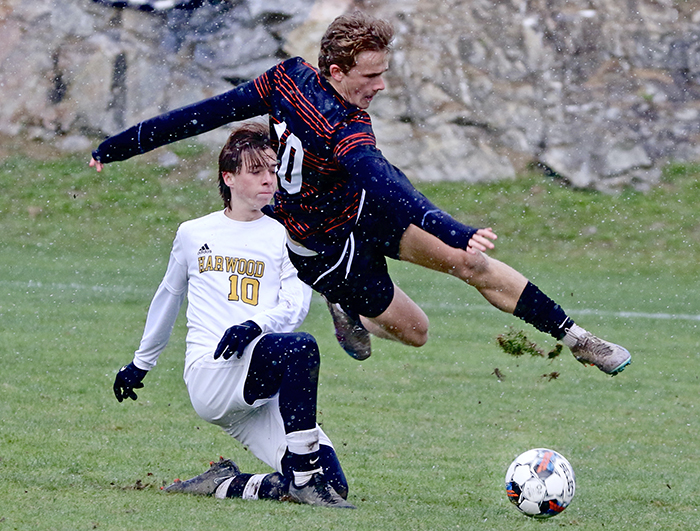 Seven local high school boys' soccer players were named to the Division II or III All-Stat … (read more)
Five area high school girls' soccer players were named either Division I or D-II All-State … (read more)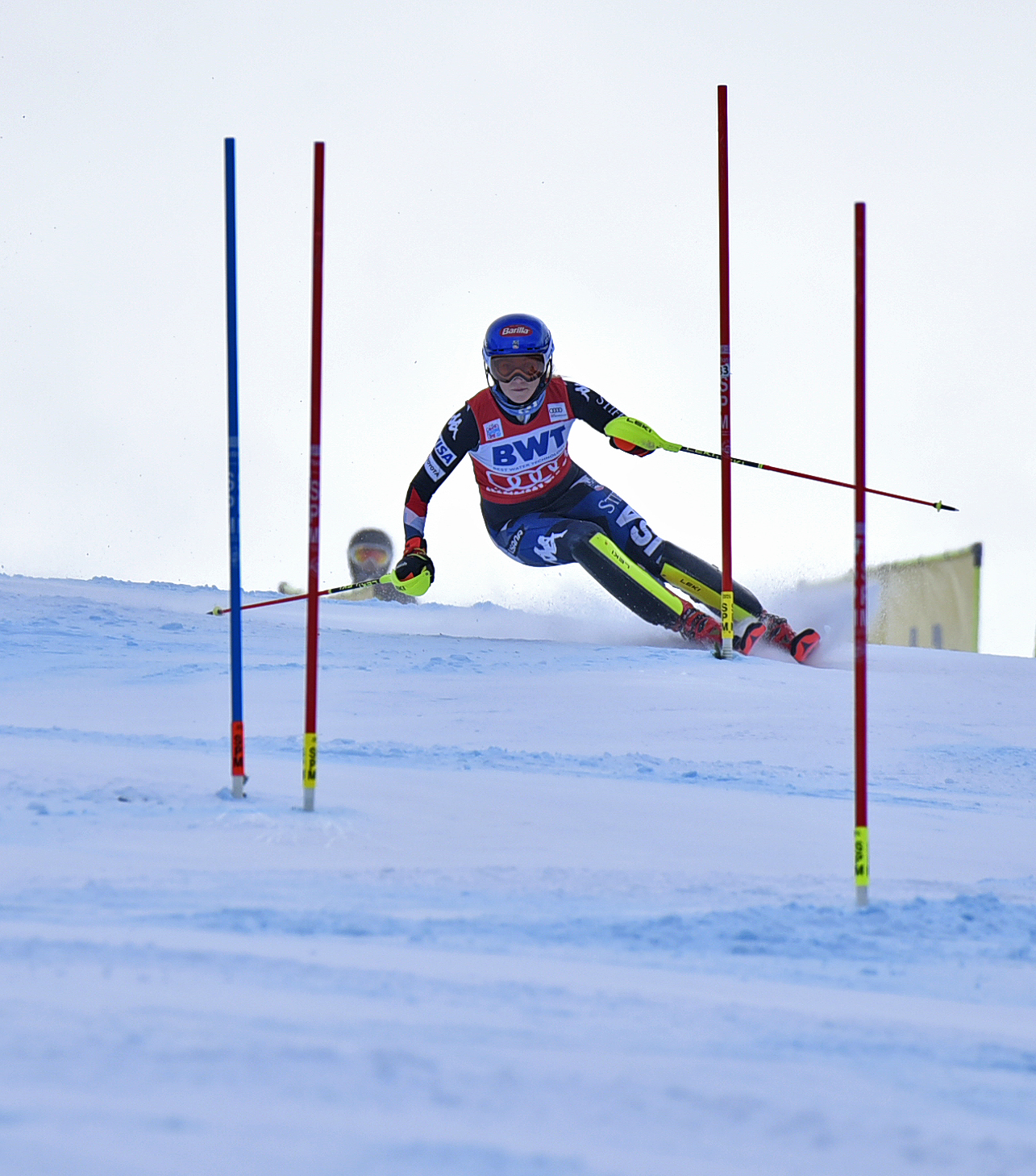 "To be perfectly frank, I'm not sure I'm in a position to win either of these races," Mika … (read more)