Boys' hockey wins at Rutland, 4-1
RUTLAND — The Middlebury Union High School boys' hockey team broke through for its first win on Saturday, 4-1 over host Rutland.
Devon Kearns scored twice to pace the Tigers, including a clinching empty-net strike in the final minute. Robbie Bicknell's unassisted breakaway goal at 10:22 of the first period gave the Tigers the lead, and he picked up the main assist on Kearns' second goal.
The Tigers scored twice in the second period. Hale Hescock netted the first, from Bode Rubright and Joey Niemo, and Kam Bartlett set up Kearns' initial score.
Rutland's Ethan Coarse scored at 12:53 of the third to make it 3-1 before Kearns' empty-netter.
Tiger goalie Jeffrey Stearns stopped 12 shots and picked up the second assist on Kearns' late goal, while Rutland goalie Maguire Baker made 31 saves.
The Tigers will next host their annual holiday tournament, facing off against Brookline, Mass., in the first round at 7 p.m. on Friday. Their Saturday time and foe will depend on Friday's result.
More News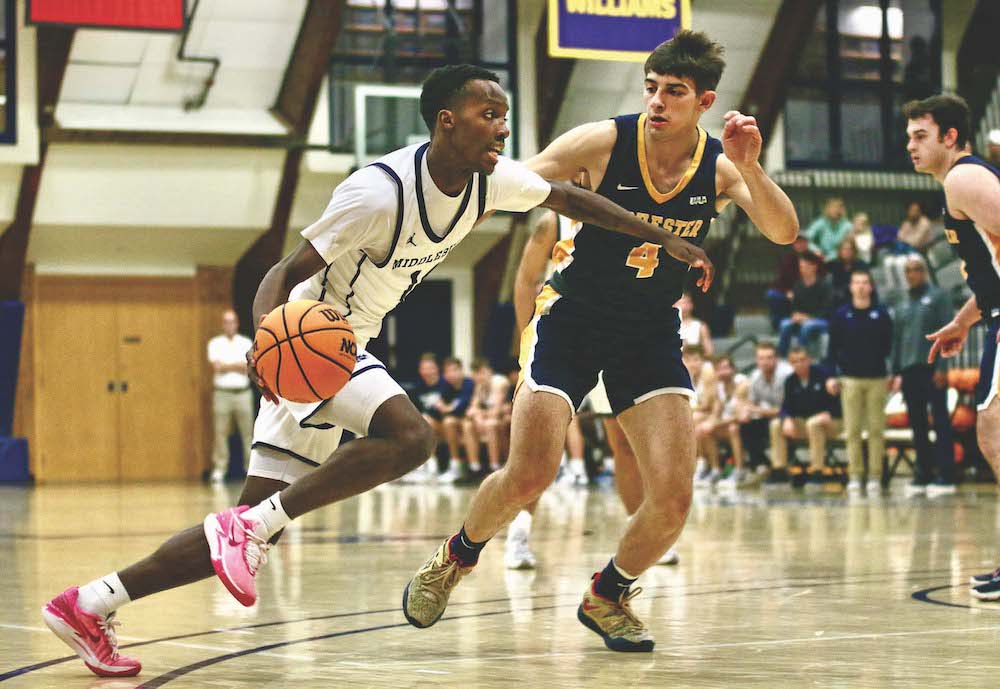 The Middlebury College men's basketball team dropped a pair of home games to teams in the … (read more)
The Middlebury College women's basketball team split a pair of games this past weekend at … (read more)
The Middlebury College women's hockey team lost one game and settled for a tie in another … (read more)