OVUHS girls' hoop surges past host Tigers
MIDDLEBURY — An experienced Otter Valley Union High School girls' basketball team used a big early run to take charge in the Otters' 51-25 victory this past Wednesday over host Middlebury.
A young MUHS team starting one senior and four sophomores held its own early on, and four Tigers scored in the first four minutes as they took an 8-7 lead.
The Otters then showed why they hope to be a force in Division III this season. They combined inside scoring with long-range marksmanship in a 15-0 run that spanned the rest of the first period and 2:14 of the second quarter. The Tigers came no closer than 10 points the rest of the second quarter, and the Otters closed the half with an 8-0 surge to lead by 34-15.
Senior center Livia Bernhardt sparked the 15-0 run with eight straight points, all in the post. She converted two feeds from senior Alia Edmunds, made another move on her own for a three-point play, and hit a free throw after being fouled. Bernhardt finished with a game-high 12 points and added eight rebounds.
OV Coach Kelly Trayah said other teams would find Bernhardt difficult to handle this winter.
"Livia gives us a big inside that people will have a hard time with," he said.
Then OV started hitting from long range. Senior Mary Kingsley closed the first quarter with a jumper, and freshman Anna Lee debuted in the second quarter and capped the surge by hitting her first two varsity shots, a long two and a three-pointer that made it 22-8 at 5:46.
Kingsley later hit a three, and Edmunds sank a pair from behind the arc as OV showed diversity in its set offense, and the ability to score on the break.
"It was well balanced," Trayah said, adding, "Teams in the past would play us in a zone, but this year we're shooting."
Despite the scoreboard, MUHS Coach Jen Heath found things to like on Wednesday. The Tigers scrapped on defense and forced 16 turnovers, used their quickness to score a few transition hoops, and at times ran their halfcourt sets effectively, but simply couldn't get shots to fall.
"We were looking to run and we were able to get some fast breaks, and especially in the first half we had some good looks. We missed some layups," Heath said. "We were getting shots that we wanted, shots that we felt were good shots, shots that we've talked about in practice."
Heath said she saw good effort, but also small and correctable defensive mistakes in positioning that led to OV points.
"I thought we came out and worked hard the whole game," she said. "I thought we did a lot of good things, and we definitely saw some things that we need to work on, but some things we feel like we can work on and turn around very quickly."
The Tigers took their early lead on a transition hoop from senior Phoebe Smith assisted by sophomore point guard Ivy Doran, two free throws by sophomore forward Hannah Turner, a drive by sophomore guard Viviana Hammond, and a putback by freshman Elle Sellers. Sellers led the Tigers with eight points in her debut.
But then the Otters, who started four seniors — Bernhardt, Edmunds, point guard Julia Eastman and forward Leah Pinkowski, all with at least three years of varsity experience, and sophomore Alice Keith — took charge.
When the Tigers answered their 15-0 run in the second period with baskets by sophomore guard Fairley Olson and Sellers (both set up by Doran) to cut the lead back to 10, the Otters went right back to work.
Edmunds scored in the lane and sank a three, Eastman hit on the break from Keith, Kinsgley sank her three, and Keith scored in the lane from Edmunds as OV took its insurmountable 19-point halftime lead. During that surge the Tigers answered only with a Sellers jumper and a free throw by sophomore Annie Andrus.
Olson (four points) and Andrus (three) were the only Tigers besides Sellers to score more than two, but eight Tigers scored, and Doran finished with three assists. The Tigers were looking to bounce back on Saturday at Randolph (a game played after the early holiday deadline for this edition of the Independent) and will next play at Missisquoi on Jan. 2.
Heath expects better things to come.
"It's still early on here. We haven't had that many practices," she said. "They're good athletes. We'll get better, especially with that work ethic and enthusiasm."
Trayah said he saw potential in MUHS.
"That's a young team, and they've got some good young pieces," Trayah said.
Eight Otters scored. After Bernhardt, Keith came next with nine points, followed by Edmunds, who contributed across the board with eight points, eight rebounds and three assists. Kingsley and Lee added five points apiece, and Eastman and Pinkowski, who was limited by early foul trouble, scored four each. The Otters will host local rival Proctor on Monday and visit West Rutland on Saturday.
Trayah said the Otters played better on Wednesday when they looked to run.
"I thought our guards started to push the ball. It's so much better when we get out in transition," he said. "We've got to keep that up all year, just keep that tempo."
He also praised his team's chemistry.
"They're all getting along, supporting one another, and that goes a long way," Trayah said.
And he hopes the Otters can make a run in D-III.
"Our goal is to get a home playoff game. Get in the top eight, get a home playoff game, and then see what you can do,"  he said. "We would really like a home playoff game. There hasn't been one there in a long time."
Andy Kirkaldy may be reached at [email protected].
More News
The Middlebury College football team scored first the outlasted visiting Bowdoin on Saturd … (read more)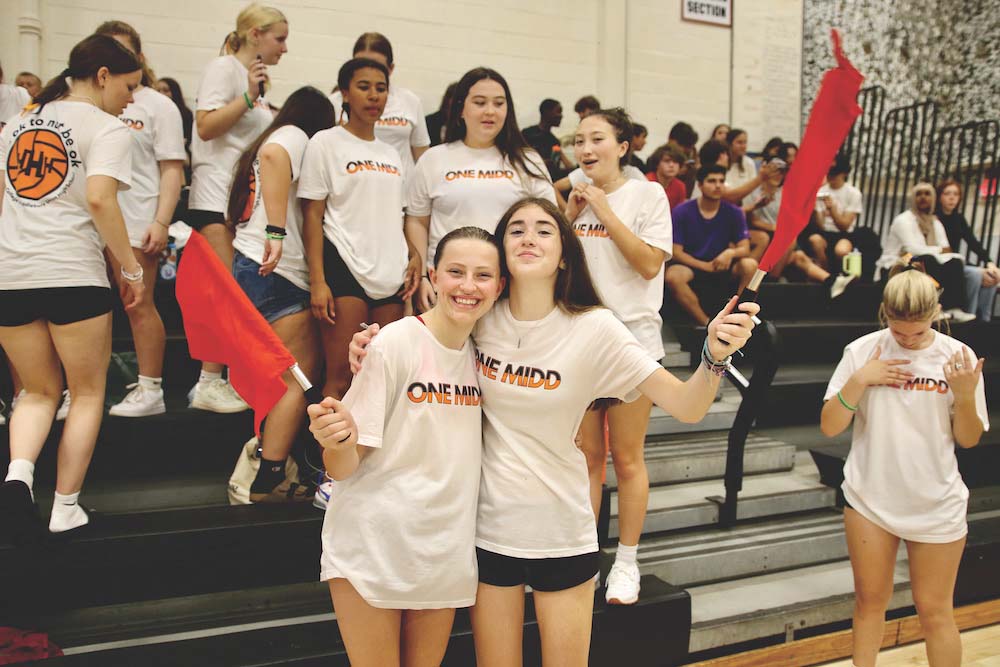 Considering the Middlebury Union High School volleyball team's decidedly successful record … (read more)
In a hard-fought girls' soccer match on this past Saturday, Middlebury outlasted Vergennes … (read more)