This naughty elf takes the stage in Middlebury
MIDDLEBURY — Holidays can bring out the best in people — or not. It's a time of joy, happiness, love and giving; what could possibly go wrong? Come see just how sideways the holiday season can go with Jason Lorber's performance of David Sedaris' original essay "The SantaLand Diaries." The one-man show, adapted for the theater by Joe Mantello and directed by Margo Whitcomb, will take the stage at Town Hall Theater in Middlebury on Friday, Dec. 20, at 7:30 p.m.
"I'm excited to be part of this almost cult-like play," said Burlington-based actor and comedian Lorber. "Vermont is Sedaris country. People who know him, love him. He's very un-PC; he's a gay man; he's got a quirky, different take on things… It's thrilling to have such a fun script to perform, especially for the holiday season, when not everyone is into the holy, wonderful, beauty of Christmas."
The story follows a struggling actor who takes a job as "Crumpet the Elf" at a Macy's SantaLand — picture impatient parents standing in line trying to contain their sugar-laden kids, only to get to the Big Man in Red and have their little one burst into tears, force a photo and then get pushed off to the side with a sticker and a candy cane. Ooph, Merry Christmas.
The actor, performed by Lorber, chronicles his experiences of SantaLand from the inside, looking out.
"He sees us waiting in line for hours, stressed out," said Whitcomb, a past resident, actor and director in Middlebury who now resides in Burlington. "We get to visit the locker rooms and the break room and learn about a lot of different characters at SantaLand — they're all portrayed by Jason."
Lorber's "hilarious observations are more naughty than nice," reads a synopsis of the performance. "Brimming with Sedaris' wicked humor and observations, this snarky holiday tale is perfect for those who prefer their eggnog spiked."
"It's a wonderful opportunity to laugh at ourselves, everyone else and him," said Whitcomb, clarifying that the show is better suited to an adult audience. "David Sedaris comes to the Flynn every year, and people love listening to his annual radio program on NPR, so I asked myself, 'Why is no one doing this play here in Vermont?"
Probably because it's a little naughtier than nice.
Whitcomb, who has directed "The SantaLand Diaries" once before when she lived in Poughkeepsie, N.Y., isn't afraid.
"You get so much out of a live show," she said. "You get to see a grown man standing in this ridiculous elf costume — it's absurd."
But it's not just about the costume.
"This one-man show, takes a very particular type of actor to pull it off," said Whitcomb, who was herself an actor for a decade before heading back to school to earn her MA in theater history and literature, and her MFA in theater directing. "The actor needs to have verbal dexterity, wit and satire; they also need to be inherently funny… It takes a particular actor and a particular sense of humor."
Whitcomb found just that in Lorber.
"I was aware of Jason as a stand up comic," she said. "I had a chance to work with him on a play in Burlington and thought he was a wonderful actor and very funny. He's quite well known."
If you don't know Lorber from the stage (he's performed stand-up at THT, with Middlebury Actors Workshop and opened for Joan Rivers at the Flynn, among other theater credits) it's possible you might recognize him from the time he served as a state legislator (2005-2012).
"My husband got a job here as a music professor at Saint Michael's College, so we moved to Burlington," Lorber explained. "When I arrived, I decided to run for office and to my surprise, I won. I served for eight years and got absolutely nothing done."
Ha ha, there's the comic.
Seriously though, Lorber said he was honored to be a legislator, and was passionate about prison reform, worked on decriminalization of marijuana, marriage equality, non-discrimination policies, and buy-local, farm-to-plate and other business issues.
"Even when I was working in the Statehouse, I did stand up comedy," he said. "I remember in one TV commercial at the time I was a tooth fairy… I'm used to putting myself in ridiculous situations."
And "The SantaLand Diaries" is no exception.
"He has a lot of issues," Lorber said of his character. "He's a struggling actor and writer, and is forced into a situation where we all find ourselves at some point in life — not all that happy with the situation were in. For him, well, we make fun of it, and we find a way to laugh at ourselves."
Lorber relates to his character, remembering a not-so-great situation from his own life as a college intern in Washington, D.C.
"I had my hopes very high," he said. "I was going to change the world! And literally I sat in my office with nothing to do for a week… I knew I was 20 years old, but I was smart and could do something, so I asked, and a lady brought me a gigantic stack of papers. I though 'excellent, I'll get to use my analytical and writing skills… nope.' She asked me to take the paperclips off the papers so we could save the clips and recycle the paper."
If you're wondering if he did it, he did. Just for a half-hour then he dumped them all in the trash and left.
Lorber's character is in a similar situation, where he sees himself as an actor who is going to make it big in New York City, then he has to debase himself and apply to be an elf.
Acting is also Lorber's "first love." He said he aspires to have a thick skin, which makes some of these absurd costumes more bearable.
"I don't think I've ever worn tights on stage before," said Lorber, who owns and runs his own company, Aplomb Consulting — a business created to "inspire leaders and empower teams." "Acting is not where I go to get dignity."
Yet it's still such a big love. "I love my business and consulting too," he said. "It gives me the time to perform and also be a father and a husband."
Believe it or not, this is Lorber's first one-man show. He's done lots of stand up comedy and even has produced his own show, "Moo Jew Comedy" — where Jewish comedians perform in a Chinese Restaurant during Christmas time — that ran for six or seven years.
"This is longer, and I don't get to riff with the audience," Lorber said of "The SantaLand Diaries." "It's very exciting. It's a daunting challenge."
One that Lorber and Whitcomb are definitely up for.
"Margo is so talented and professional," Lorber said. "She's very insightful and has added so many touches I never would have thought of. It's a pleasure working with someone who brings out so much subtlety and complexity of the show to make it roll-on-the-floor hilarious."
The duo will take this 75-minute show on a mini tour to the Chandler Center for the Arts in Randolph on Friday, Dec. 13, at 7:30 p.m.; the Grange Hall Cultural Center in Waterbury on Saturday, Dec. 14, at 7:30 p.m. and Sunday, Dec. 15, at 2 p.m.; Town Hall Theater on Friday, Dec. 20, at 7:30 p.m.; and the Off Center for the Dramatic Arts in Burlington on Dec. 18, 19 and 21 at 7:30 p.m., and Dec. 22 at 2 p.m. Lorber and Whitcomb's performance of "The SantaLand Diaries" promises holiday cheer with a twist of reality and a whole lotta laughs.
Tickets to the Middlebury show are $22 and are available at townhalltheater.org or by calling (802) 382-9222.
More News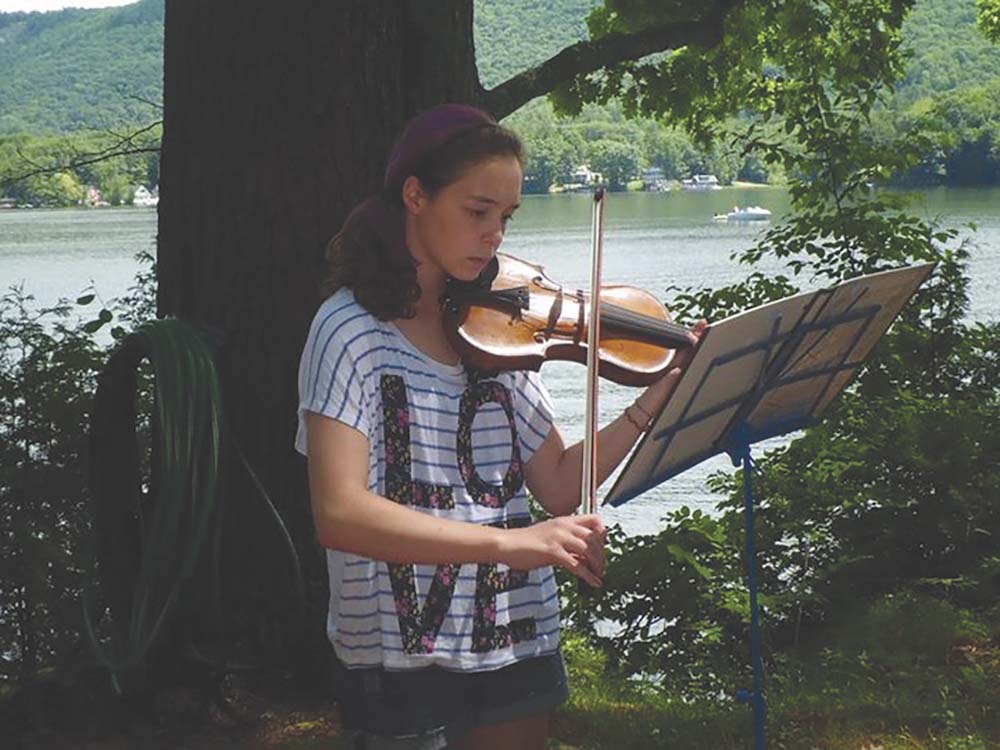 It's more than just band camp… it's Point CounterPoint. And this very special place, nestl … (read more)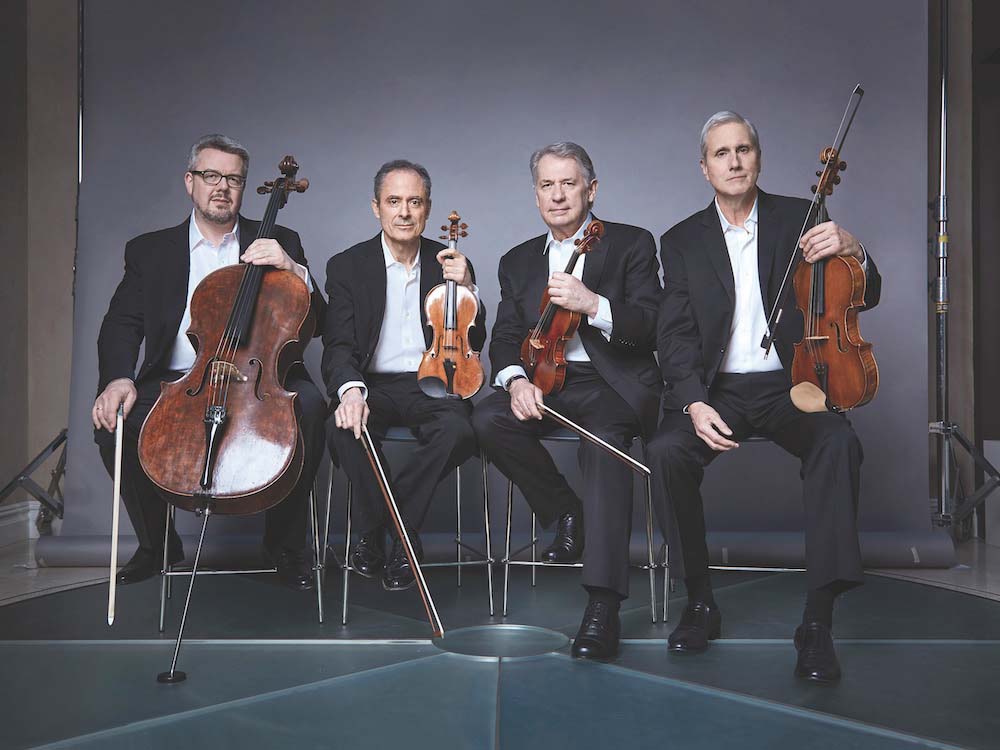 The Middlebury Performing Arts Series proudly opens its season with the legendary Emerson … (read more)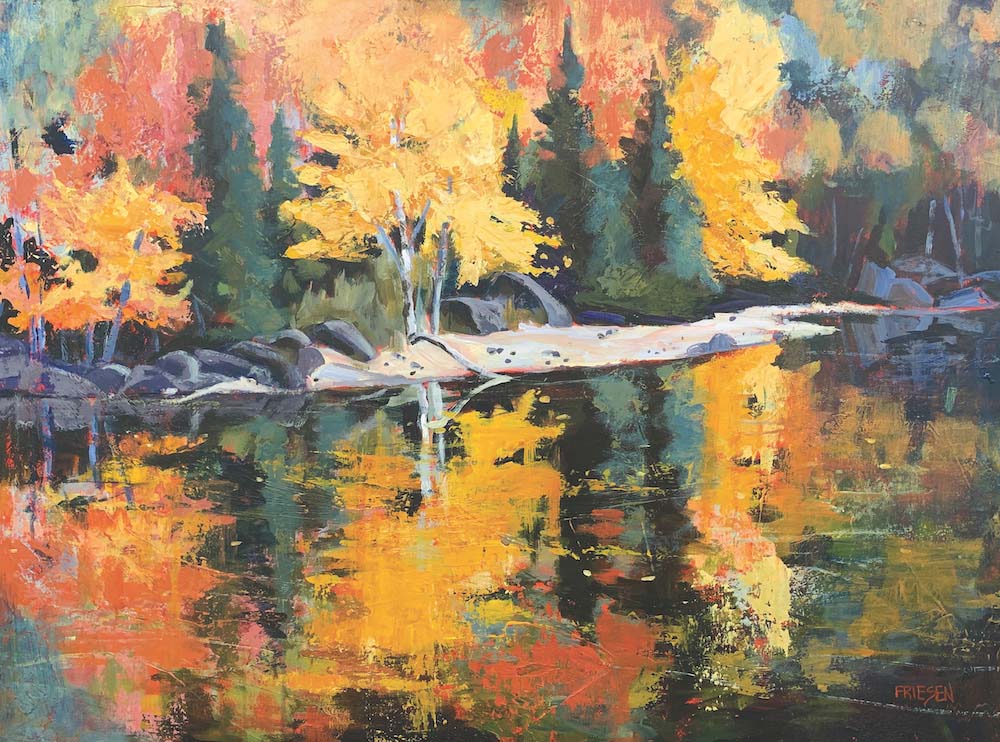 "Nature's Inner Light," a two-person exhibition featuring new work by Penny Billings and H … (read more)