Arts Beat: Actors, singers, musicians to take many stages
The Middlebury College Department of Theatre and Dance will present "One Flea Spare," directed by Cláudio Medeiros, on Thursday, Nov. 21, at 7:30 p.m., in Middlebury College's Wright Memorial Theater. The performance will repeat on Friday, Nov. 22, and Saturday, Nov. 23, at 7:30 p.m.
The year is 1665. The setting is London, a city in the throes of the devastation caused by the bubonic plague. Mr. and Mrs. Snelgrave await the remaining three days of their 28-day quarantine. In the middle of the night two strangers enter what they believe is an empty home: a rough-spoken sailor and a mysteriously intuitive 12-year-old girl. From now on, imprisoned within the claustrophobic walls of their confinement, the Snelgraves and their guests must negotiate an intimacy that is as unexpected as it is dangerous. While outside the plague wreaks havoc, inside the central conflict is one of class and bodies. Who is master and who is servant when social barriers crumble?
Naomi Wallace is an American playwright whose work has gone largely unproduced in her home country. In England, where she lives, productions of her plays have garnered a striking amount of critical attention.
The cast of "One Flea Spare" includes Will Koch '21, Emily Ma '21, Katie Mashall '21, and James Peacock '21. Gary Smith, a professional actor, director, and producer with extensive credits in New York and regional theater, now living in Bristol, rounds out the cast.
The Friday evening performance will be followed by a Q&A with the director and company members.
Tickets are $15 for the general public; $12 for Middlebury College faculty, staff, alumni, emeriti, and other ID card holders; and $6 for Middlebury College students. For tickets or information, call 802-443-6433 or visit go.middlebury.edu/arts. Wright Memorial Theatre is located at 96 Chateau Road in Middlebury.
'SHOWING UP' WORKSHOPS AT THT
Middlebury's Town Hall Theater is inviting the public to be part of the development of a new musical. "Showing Up" was written by local writer-actors Miranda Ferris Jones and Vanessa Dunleavy, with orchestration by Simon Broucke. The workshop will be directed by Douglas Anderson with a first draft presented on Friday, Nov. 22, at 7 p.m., and Sunday, Nov. 24, at 2 p.m. The world premiere, to be held at Town Hall Theater, is scheduled for March 2020.
Growing up in small-town Vermont, Ferris Jones and Dunleavy starred in high school musicals and dreamed of making it to Broadway. Life took them through New York stages, success and disappointment, the loss of old dreams and the creation of new ones. And through it all their friendship endured.
Now they're returning to their hometown to work with Anderson, artistic director of Town Hall Theater, on a new musical that tells their story.
"Showing Up" is funny, tuneful, and topical, but the development of a new musical is a long, intensive process, and local audiences are invited to be part of it. Ferris Jones and Dunleavy will perform with a live band, under the direction of Simon Broucke.
After the performance, free food and drink will be served and the audience will be asked to respond to the experience. Audience input will play a large role in the creation of the script for the world premiere in March.
Tickets for the November workshop are $14, including taxes and fees, and may be purchased at townhalltheater.org, by calling 802-382-9222, or visiting the THT box office (open Monday to Saturday, noon to 5 p.m.).
MIDDLEBURY COMMUNITY CHORUS AT COLLEGE
The Middlebury College Community Chorus presents its annual Thanksgiving performances at 7 p.m., in Robison Hall, at the college's Mahaney Arts Center on Saturday, Nov. 23, and again at 3 p.m. on Sunday, Nov. 24.
Historic and contemporary music fills the free, hour-long program entitled "Songs of Rejoicing and Remembrance." Jeff Rehbach conducts and Tim Guiles accompanies the 110 community and student members of the choir — among the largest choirs in the state.
"This is the sound of one voice, one spirit, one people: voices singing together in harmony, all of us singing with love…" These words by North American composer Ruth Moody ring out as the concert opens. In the spirit of Thanksgiving, the chorus will also present dynamic settings of historic psalm texts that give voice to gratefulness, celebration and praise.
The choir will share songs of hope, gratitude, peace and tribute, including the world premiere of "Wings of the Morning" by Middlebury College professor Peter Hamlin.
Instrumentalists from the Champlain Philharmonic, Vermont Symphony, Burlington Civic Symphony, Middlebury Community Music Center and Middlebury Wind Ensemble augment the program as they perform several works with the chorus.
Contact director Jeff Rehbach, 989-7355, or visit go.middlebury.edu/communitychorus for more information.
TURTLE ISLAND QUARTET AND CYRUS CHESTNUT AT COLLEGE
The Grammy-winning Turtle Island Quartet makes its Middlebury College debut in Robison Hall at the Mahaney Arts Center on Friday, Nov. 22, at 7:30 p.m., in a collaborative concert with the Performing Arts Series' most frequent jazz artist, acclaimed pianist Cyrus Chestnut.
The performance will traverse countless colors of jazz in a program called "Carry Me Home." The partnership is infused with the global reach of gospel and sacred music, ranging from the Appalachian Mountains to the spiritually defined musical landscape of J. S. Bach. This moving night of Duke Ellington, Bill Monroe, Bill Withers, Coltrane and more also features the world premiere of "Saint Paul AME," a new work by Middlebury College Assistant Professor of Music Matthew Evan Taylor. The piece was commissioned for the Performing Arts Series' 100th anniversary season. The audience is invited to toast the artists at a free reception after the concert. Composer Taylor's pre-show talk will begin at 6:15 p.m. in Room 221.
General admission tickets are $30 for the general public; $25 for Middlebury College faculty, staff, alumni, and emeriti; $10 for youth; and $6 for Middlebury College students, and are on sale at 802-443-6433 or middlebury.edu/arts. The MAC is located at 72 Porter Field Road in Middlebury, just off Route 30 south/S. Main Street. Free parking is available curbside on Rt. 30 or in the MAC parking lot.
'AKHNATEN' AT TOWN HALL THEATER
The Metropolitan Opera presents Philip Glass's modern masterpiece "Akhnaten" in Middlebury's Town Hall Theater on Saturday, Nov. 23, at 1 p.m.
"Akhnaten" explores the life of the avant-garde pharaoh who introduced the concept of monotheism to ancient Egypt using texts drawn from ancient hymns, prayers, letters and inscriptions — sung in their original languages and set to Glass's distinctive music.
Director Phelim McDermott tackles another one of Philip Glass's modern masterpieces, with star countertenor Anthony Roth Costanzo as the revolutionary title ruler who transformed ancient Egypt. To match the opera's hypnotic, ritualistic music, McDermott offers an arresting vision that includes a virtuosic company of acrobats and jugglers. Karen Kamensek conducts. This live cinema transmission is part of the Met's award-winning Live in HD series, bringing opera to more than 2,200 theaters in more than 70 countries worldwide.
Scott Morrison will give a pre-show talk in the Byers Studio downstairs at 12:15 p.m. with refreshments sponsored by the Opera Company of Middlebury.
Tickets are $24/$10 students and may be purchased at townhalltheater.org, by calling 802-382-9222, at the THT box office Monday — Saturday, noon to 5 p.m., or at the door one hour before show time. Town Hall Theater is located at 68 S. Pleasant Street in Middlebury.
INTERNATIONAL FILM SERIES
The 2019-2020 Hirschfield International Film Series continues on Saturday, Nov. 23, at Middlebury College, with the 2019 U.S. film "Midnight Traveler," directed by Hassan Fazili.
When the Taliban puts a bounty on Afghan director Hassan Fazili's head, he is forced to flee the country with his wife and two young daughters. Capturing the family's uncertain journey firsthand, Fazili documents their harrowing trek across numerous borders revealing the danger and uncertainty facing refugees seeking asylum juxtaposed with the unbreakable love shared amongst the family on the run.
The film, in Persian, Arabic, English, Turkish and Bulgarian with English subtitles, will be shown at 3 and again at 8 p.m. in Dana Auditorium on College Street (Route 125). It's free. Some of the films in this series may be inappropriate for children.
DANCE PERFORMANCE AT COLLEGE
There will be a fall dance concert, "Unwritten Collective," by Middlebury College dance students on Friday, Nov. 22, and Saturday, Nov. 23, at 7:30 p.m. in the Dance Theater at the Mahaney Arts Center.
This dynamic evening of ideas in motion showcases choreography by emerging student dance artists and the annual Newcomers' Piece. The evening is directed by Assistant Professor Laurel Jenkins in collaboration with the choreographers.
Tickets: $15 public/$12 Midd ID card holders/$8 youth/$6 Midd students. For more information, visit middlebury.edu/arts or phone 802-443-3168.
BLUES JAM IN BRISTOL
Finally, Middlebury-based English bluesman Tom Caswell will be hosting a Blues Jam in Bristol at 8 p.m. on Wednesday, Nov. 20, at Hatch 31, located at 31 Main Street.
The jam will feature both local and statewide blues musicians and is open to anyone wanting to hear great music. This is a monthly event on the third Wednesday of the month. If you are a musician or singer planning to take part in the jam, there will be a sign-up sheet located near the stage.
Although the music begins at 8 p.m., an earlier arrival is advised. Admission to the jam is free.
More News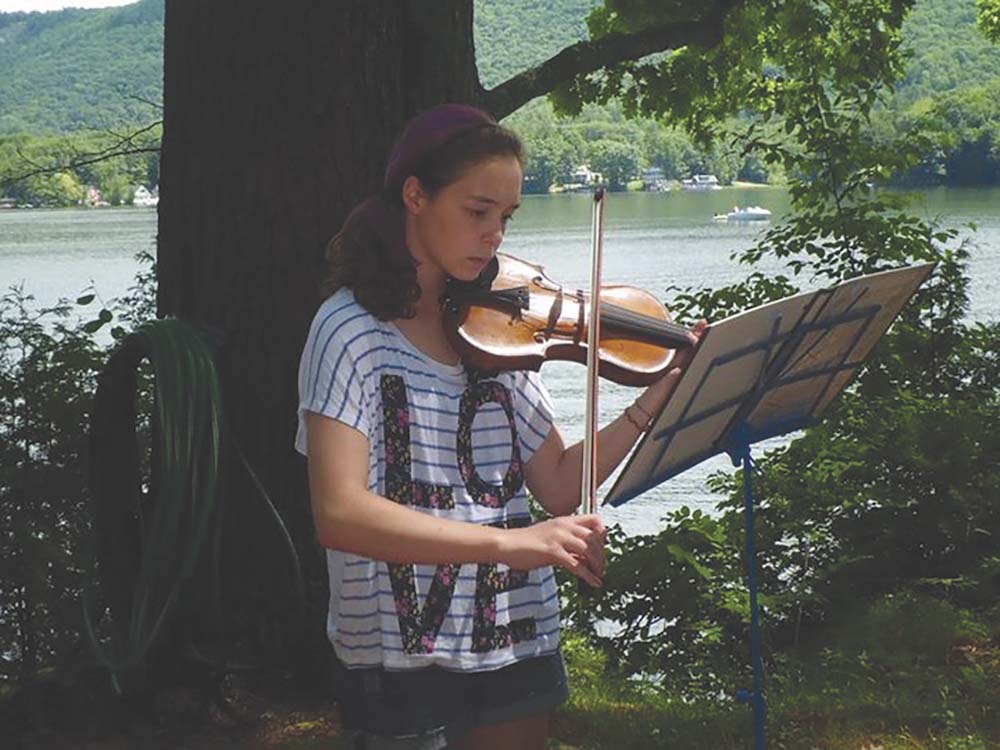 It's more than just band camp… it's Point CounterPoint. And this very special place, nestl … (read more)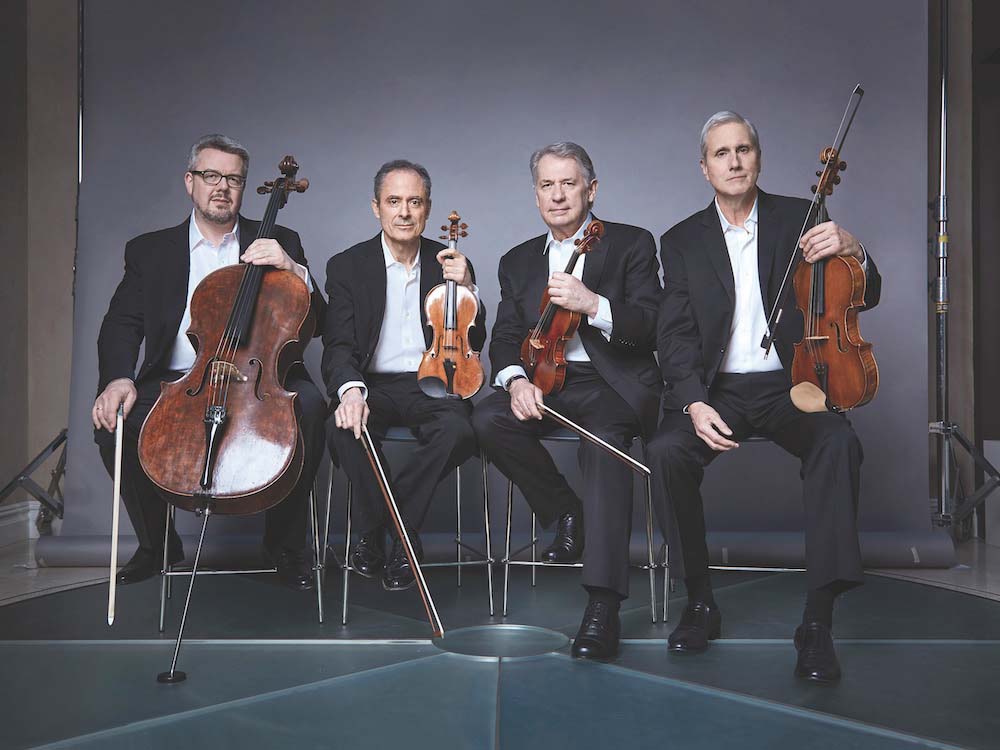 The Middlebury Performing Arts Series proudly opens its season with the legendary Emerson … (read more)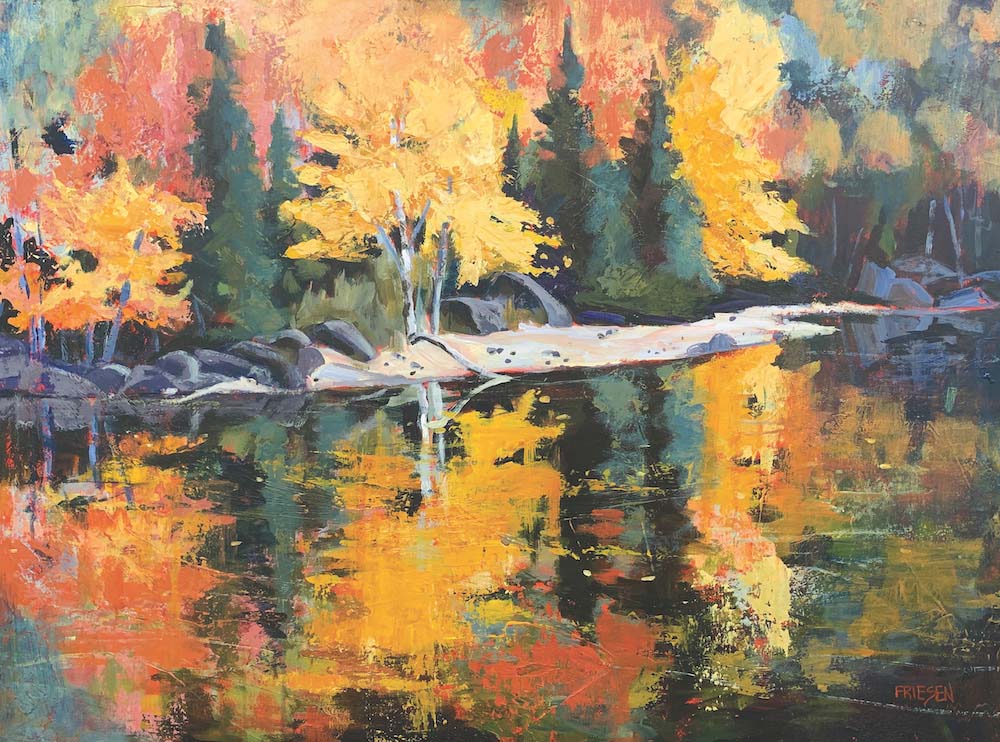 "Nature's Inner Light," a two-person exhibition featuring new work by Penny Billings and H … (read more)