Vergennes Police Log: Winter parking ban starts Dec. 1
VERGENNES — Vergennes police are serving notice early that the city's winter ban on overnight parking on city streets will take effect on Dec. 1.
Between that date and March 31 vehicles left on city streets between 2 and 6 a.m. are subject to being ticketed and/or towed. Police said owners of the vehicles will be liable for the charges related to towing and storage of the vehicles as well as fines that escalate for repeat offenders.
Police ask residents and guests to please do their part to help the city's department of public works to keep Vergennes streets free of snow and ice.
In regular action between Oct. 28 and Nov. 3, Vergennes police:
On Oct. 28:
• Responded to a report of a possible impaired driver and found the vehicle at Champlain Farms; police screened the driver and determined no court action was warranted.
• Assisted the Vermont State Police at a traffic stop in Ferrisburgh.
• Responded to a report of a suspicious male, possibly the caller's ex-husband, who was walking around a property with what appeared to be a video camera and/or a weapon; an officer told the caller to call if she saw any further suspicious activity and that city police would patrol the area.
• Conducted a traffic patrol on New Haven Road, but saw no violations.
On Oct. 29:
• Conducted a directed patrol on Main Street and issued one warning for speed and two tickets for illegal use of cell phone while driving.
• Helped a citizen get into a locked vehicle on North Street.
• Investigated a fraud complaint at Country Commons; a caller reported a scam involving Craig's List in which a condominium was listed for rent, but that proved not to be the case.
• Conducted traffic patrols on New Haven Road and Main Street, but saw no violations.
On Oct. 30:
• Delivered reflective Halloween trick-or-treat bags to Vergennes Union Elementary School, Champlain Valley Christian School, and Ferrisburgh and Addison central schools; police said the bags contained safety messages for trick-or-treaters.
• Tried to find a vehicle wanted by the South Burlington Police Department whose owner lives on Hillside Drive; it was later found in South Burlington.
• Conducted a traffic patrol on Main Street, but saw no violations.
On Oct. 31:
• Aided VUES with its annual Halloween parade.
• Went to Alden Place after a report of a suicidal female at Valley Vista; Vergennes Area Rescue Squad (VARS) took her for evaluation at Porter Hospital.
• Took a call from a resident who reported a drone was hovering near his and his neighbor's houses; the caller said there was also a black pick-up truck driving around the area that may have been connected to the drone.
• Patrolled the area of Hopkins Road and West Main Street in response to a previous report of suspicious activity; no contacts were made.
• Assisted the operator of a tractor-trailer unit who was attempting to drive under the overpass on Canal Street; traffic was delayed until the truck cleared the area.
On Nov. 1:
• Responded to a report of a motorist whose vehicle was reportedly forced off Walker Avenue by another vehicle traveling in the opposite direction; the vehicle sustained a flat tire after striking the curb. The driver could not describe the other vehicle; no injuries were reported.
• Conducted a traffic patrol on Monkton Road and ticketed a motorist for a cell phone violation.
• Responded to a minor two-vehicle collision at the intersection of West Main and Elm streets.
On Nov. 2:
• Conducted a traffic patrol on Main Street and saw no violations.
• Disposed of a syringe that was found near Champlain Farms by a store employee.
• Helped a citizen get into a locked vehicle at Champlain Farms.
• Conducted a traffic patrol on West Main Street and issued three tickets.  
• Helped VARS at a Main Street call.
On Nov. 3:
• Conducted expungement processes for the Addison County District Court.
• Responded to a report of possible gunshots near VARS headquarters on Panton Road and determined the sound was a bursting soda can.
More News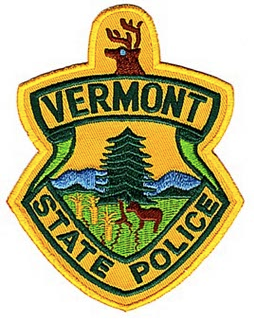 Police have not yet determined whether they will charge a youth in the killing of a Waltha … (read more)
A Vergennes police officer was the first law enforcement official to respond to a home on … (read more)
Vermont State Police operating out of the New Haven barracks dealt with two violent incide … (read more)