New Porter software to improve patient care
People are going to spend a lot less time on the tasks that take them away from direct patient care. They can focus on the work that we all went into this for, which is being face-to-face with patients and connecting with them.
— Dr. Anne Benvenuto
MIDDLEBURY — Porter Medical Center this Saturday will begin its transition to "Epic," a new electronic medical records system that will greatly enhance the institution's ability to share and protect patients' information, while also allowing consumers to become more involved in their health care.
Dr. Fred Kniffin, interim president of PMC, said the importance of Porter's conversion to Epic can't be underestimated. The new system replaces a patchwork of computer programs that haven't communicated across hospital boundaries, which can be a barrier to providing the highest quality and coordinated care when patients receive treatment in multiple locations, according to hospital officials.
"This is huge; it's such a big deal for this organization and the patients in our community," Kniffin said during a recent interview.
 Porter is one of four University of Vermont Health Network (UVMHN) affiliates that will make the leap to Epic on Nov. 9. In this current phase, Porter, UVM Medical Center in Burlington, Central Vermont Medical Center in Berlin and Champlain Valley Physicians Hospital in Plattsburgh, N.Y., will coalesce under one electronic health record system. Porter will immediately use the new software for processing clinical, scheduling, registration and billing functions for outpatient care. Then, during the fall of 2020, PMC will begin using Epic for its in-patient operations at the hospital and at Helen Porter Rehabilitation & Nursing.
Porter has been preparing for Epic since it joined UVMHN in 2017, Kniffin noted.
"We had talked about how we were going to become an integrated health care delivery system," Kniffin said. "And that's what we're on then brink of doing."
To prepare for the official "go-live" date on Nov. 9, more than 10,000 UVMHN employees — including many from Porter — received up to 17 hours of training. A command center has been set up in Burlington to help affiliates with Epic troubleshooting. Also, Epic specialists from Wisconsin will be on hand in Middlebury to provide guidance during the transition. And each PMC health care provider office has a go-to person to respond to Epic-related questions.
"As we work through our new system we're going to be asking for a little bit of patience," said Brandi Betcher, operations director for the Porter Medical Group. "We should be at 100-percent capacity within two weeks."
Dr. Anne Benvenuto, PMC's chief medical officer, said all Porter stakeholders should be thrilled with the new Epic system, which is expected to:
• Give patients and health care providers more accurate and up-to-date information, around-the-clock, no matter where care is being provided in the network.
• Provide patients with an easier online system to navigate, with fewer redundant forms and questions.
• Create efficient and accurate information sharing among providers.
• Improve information security and patient privacy.
• Allow patients to schedule appointments, check test results, request prescription refills and more, through both online and on mobile devices a special app. Patients will be able to access that information through "MyChart," Epic's online patient portal, which will give users a more secure, connected and convenient way to manage their health care, according to Porter Medical Center officials.
• Improve ability to measure outcomes and standardize care, which is expected to produce better patient outcomes and slow the growth of health care costs.
"We'll be getting a better idea of how their patients are doing in real time, and also getting real-time alerts about people who might have gaps in their care so we can seamlessly reach out to them when there may be an opportunity to better engage them in their health care," Benvenuto said.
A patient will be able to prepare for his or her upcoming doctor's appointment, including filling out forms that have traditionally been handed to the patient on the day of their visit. Early completion of this paperwork can give the physician a more complete picture of the patient prior to the appointment.
And since Epic is expected to reduce bureaucracy for physicians, they'll have more time to talk with and care for patients.
"People are going to spend a lot less time on the tasks that take them away from direct patient care," Benvenuto said. "They can focus on the work that we all went into this for, which is being face-to-face with patients and connecting with them."
Tom Manion, vice president of the Porter Medical Group, was a leader in PMC's Epic transition. But he stressed it was a team effort, saying many Porter employees have shared in the heavy lifting.
"The real folks who have done a ton of work are our providers and front-line staff," he said, citing front office workers, clinical support, nurses and physicians.
It's a historic change for PMC, but not one that will draw the same kind of "oohs" and "ahs" as new bricks-and-mortar projects.
"If we do this right, I feel that patients ideally will notice no change; and if they do notice change, it will be a change for the better in their experience at Porter," Manion said.
Reporter John Flowers is at [email protected].
More News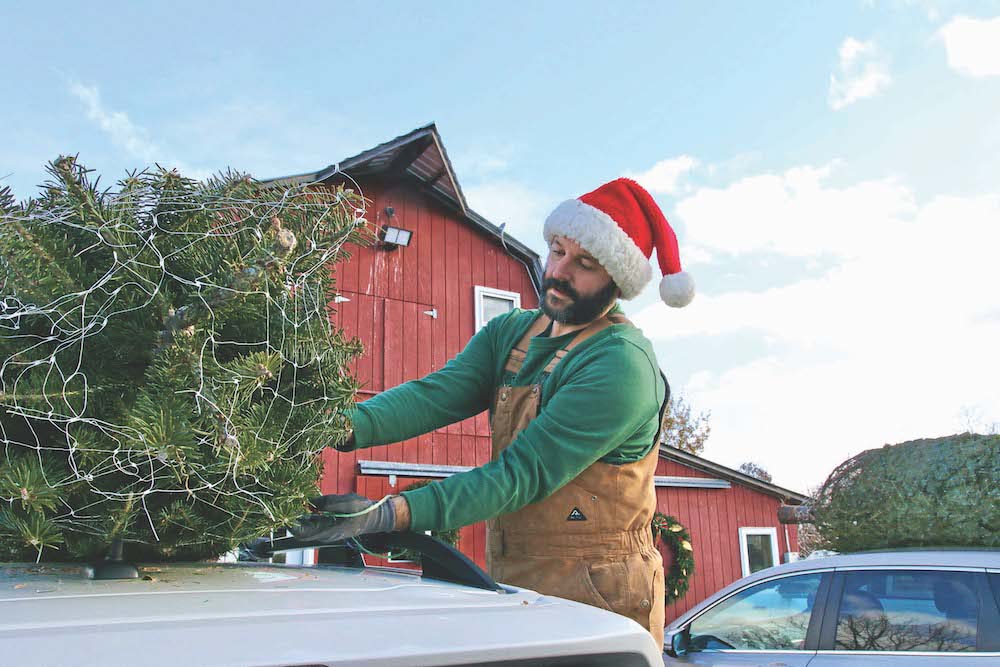 With the holiday season underway, county Christmas tree farms have begun welcoming visitor … (read more)
As the Middlebury Snowbowl prepares for opening day this Saturday, Dec. 9, loyal skiers an … (read more)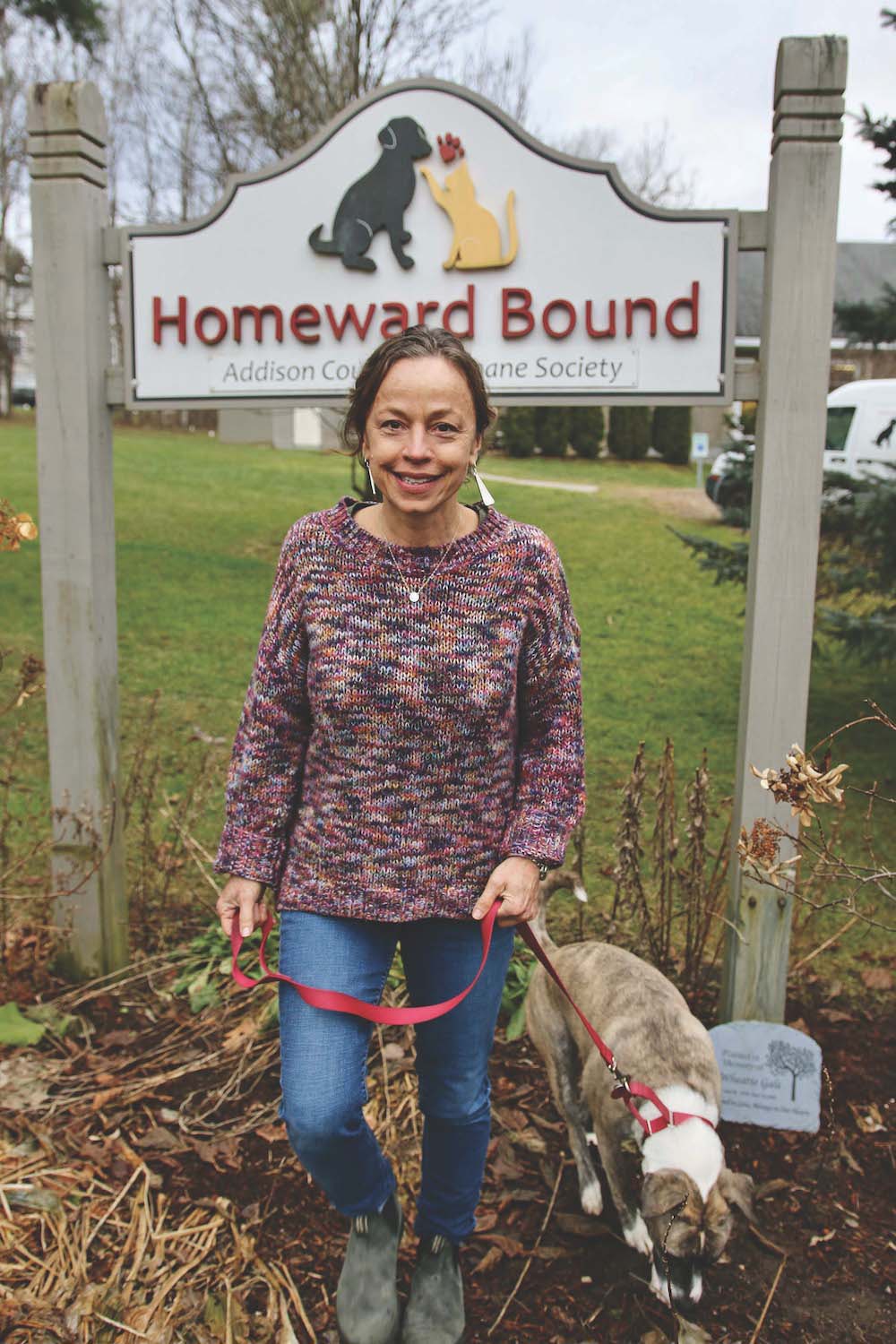 Homeward Bound Executive Director Jessica Danyow has truly been a dog's best friend during … (read more)