VUHS girls' soccer tops Windsor, reaches semis
VERGENNES — The No. 2 Vergennes Union High School girls' soccer team dismissed visiting No. 10 Windsor, 6-1, in a Division III quarterfinal on Wednesday.
The Commodores improved to 10-4-1 with the win over the 8-7-1 Jacks and will next host No. 3 Leland & Gray (14-2) on Wednesday at 3 p.m.
VUHS did not meet Leland & Gray this season, but L&G twice faced Windsor, defeating the Jacks both times, 3-1. L&G also twice played the Commodores' first-round playoff foe, Bellows Falls, defeating the Terriers by 10-0 at home and 2-0 on the road. The Commodores outshot the Terriers by 39-0 in their 2-0 playoff win.
The D-III final will be played in Hartford on Saturday at a time to be announced. No. 1 Thetford (13-2-1), which defeated VUHS in the 2018 title game, is favored to be there.
On this past Saturday goals by Felicia Poirier and Leah Croke gave VUHS the early lead. Sydney Weber added a hat trick and also assisted a goal, as did Poirier. Rhode Miguel scored, and Hannah Kelly and Emily Rooney chipped in two assists apiece. VUHS goalie Kate Gosliga made one save. Elliot Rupp scored for Windsor, and goalie Adi Prior stopped nine shots.
 
 
 
More News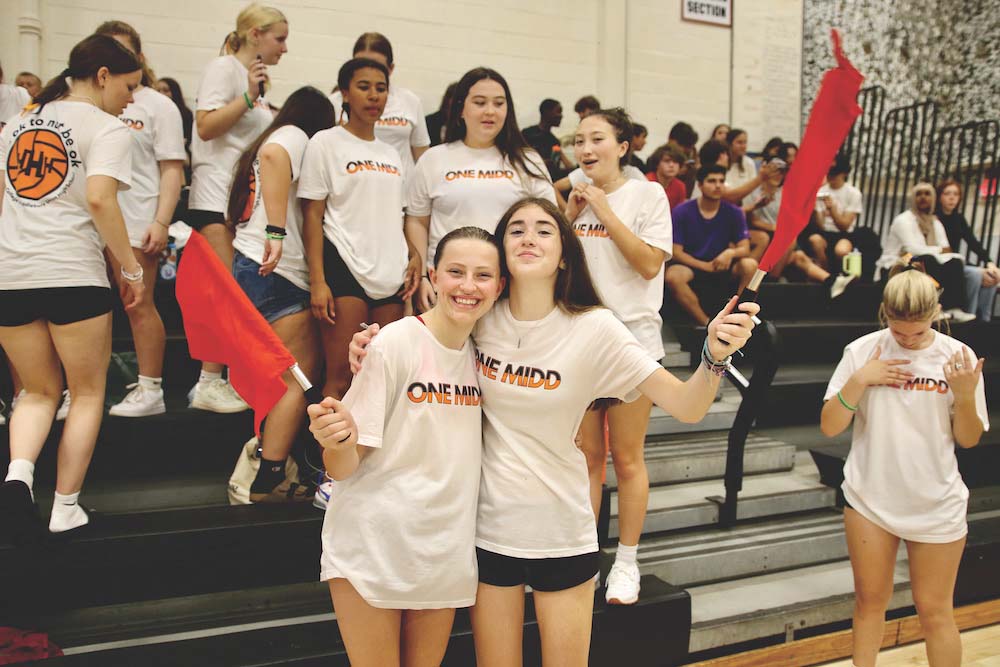 Considering the Middlebury Union High School volleyball team's decidedly successful record … (read more)
In a hard-fought girls' soccer match on this past Saturday, Middlebury outlasted Vergennes … (read more)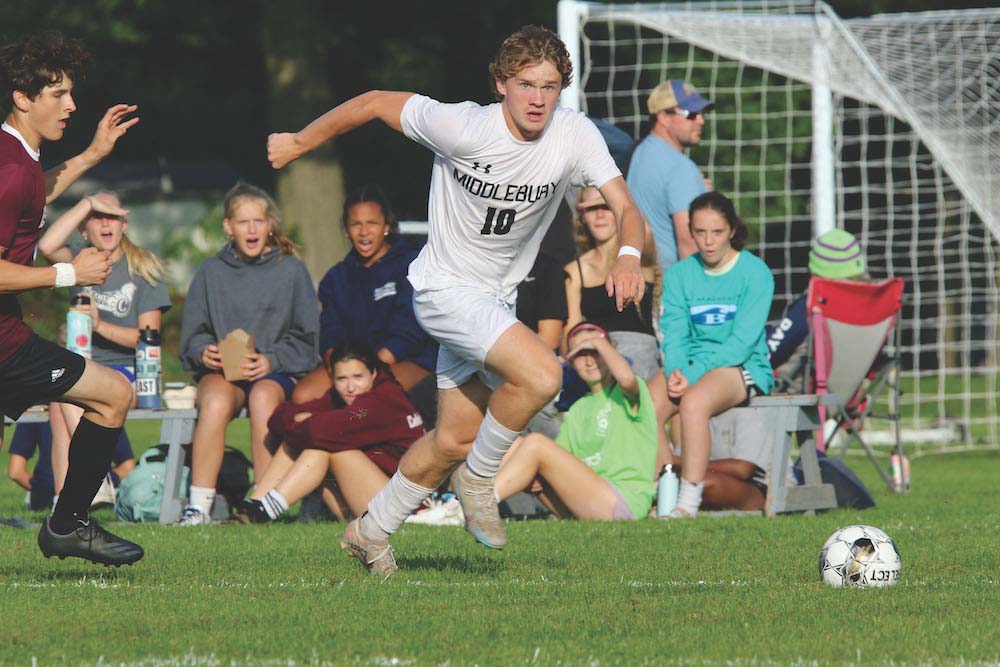 The Middlebury Union High School boys' soccer team survived a scoreless first half in whic … (read more)