Cornwall artist escapes solitude by painting her neighbors
CORNWALL — Cornwall resident Rebecca Kinkead had imagined a solitary artistic career. It was going to be her, her art supplies, a beautiful setting and hours to toil away amid the sounds of chirping birds and the wind caressing the bushes in the meadow fronting her idyllic home.
But that scene got old very fast.
"I was supposed to be relishing this solitude, but I was like, 'I need people,'" Kinkead said during a recent interview.
So she came up with what she called "A Neighbor Project," through which she invited friends, neighbors and strangers to sit on her front porch and have their portraits painted.
Kinkead on Oct. 19 invited people to check out the completed project, consisting of 7-inch-by-5-inch portraits of 250 people that she painted during the course of six weeks.
"It's beyond what I could have ever imagined," she said. "The energy, the support, the  generosity of people and the enthusiasm. I love that it's beyond me; it's this thing that's shared, and I love it."
Kinkead, 51, was a self-described "late bloomer" when it came to painting. She first put brush to canvass at age 30, following a longtime love affair with pottery.
"I got to be 28, I was waiting tables at Ken's Pizza (in Burlington), and I decided I should probably figure out something with my life."
She went back to school, at Minnesota State University, where she earned a master's degree in experiential education. Kinkead's course load included a ceramics class. She fashioned large sculptural pots, on a wheel.
She was smitten.
"It was an epiphany; it was like, 'This is all I want to do,'" Kinkead recalled. "I felt I could speak for the first time in my life."
Kinkead moved to Boston upon her graduation.
"I thought I should be in a city and near my family," she said.
But she found herself sketching a new career path soon after her move, due to financial realities.
"I couldn't afford a shelf in a ceramics studio," Kinkead lamented. "So I thought, 'I'm going to teach myself to paint."
And paint she did, in the corner of her small apartment. Through trial and error and experimentation, she adopted her own technique, working with oil paint blended with cold wax, linseed oil and chalk. She credited artist Tad Spurgeon, formerly of Middlebury, for her experimentation in paint consistency.
"It gives the paint more luminosity and more body, so you can build it up without risk of it cracking," Kinkead said of her paint mixture.
Her formula and wonderful, abstract style combine to create vibrant images that bare the soul of her subjects. Her favorite subject matter became children, after Hurricane Katrina devastated New Orleans in 2005. Kinkead was haunted by the images of children trying to find a sense of normalcy in the midst of a natural catastrophe. She couldn't afford to go to Louisiana to help. She let her artwork express her feelings.
"It was just heartbreaking; I felt helpless," Kinkead said. "I just started painting those kids, as if it were another day in their lives, thinking about what they would be doing if the storm hadn't happen. I started painting them jumping rope, or swinging."
Kinkead would return to Vermont, settling in Ferrisburgh before relocating to Cornwall last April. Her popularity was on the rise, but something was missing: Contact with others. And she imagined her Neighbor Project as providing a lifeline to a parade of people who could give her a much-needed dose of humanity.
She launched the effort early this summer, sending a general shout-out to anyone near and far who might want to have their portraits painted. Kinkead cast her invites through social media, Front Porch Forum and word-of-mouth.
Turns out she didn't have to do any arm twisting.
"Within the first 48 hours, I had 150 people respond," she said with a smile.
Around 10 percent of her subjects ended up being fellow Cornwall residents and around 75 percent were from Addison County. Others hailed from as far away as Oregon, choosing to combine the sitting with a sojourn in Vermont. Most arrived solo, but there were also families, including one from Wisconsin with 10 members. Among the families was that of Stacey Rainey and Cort Boulanger, who brought with them a picture of their late daughter, Tilly, to make their portrait complete.
Indeed, Kinkead took all comers for a project that ultimately swelled to 250 people, each making a pilgrimage to her front porch where they would sit and chat with the artist as she dabbed the canvass.
The initial portraits took around an hour each, and were more abstract in nature. Blank faces, but nonetheless true to form in terms of conveying facial contours, imbued with what she sensed as the energy of each person she painted.
She hit her stride a few weeks into the project, cutting her painting time to as little as 10-15 minutes per portrait.
"It was the ultimate challenge to sit with a human being — painting an image of them, which could come out completely unflattering," Kinkead acknowledged. "It became this interesting thing about looking at someone, chatting with them while I'm painting, and having an individual record of this moment that we shared. Then they got to see what I saw."
While no one told Kinkead they hated their portrait, a few told her the end product was "not how I see myself."
Among those was Abi Sessions, former principal of Cornwall's Bingham Elementary School.
"When I saw my portrait I was upset," she said candidly through an email. "I thought I looked very stern and a little grouchy. I wondered if that's the vibe she was sensing from me. And then I wondered if that's how others see me. Stern and grouchy is not how I see myself. It made me wonder about the disconnect between how we see ourselves and how others see us."
Others offered a different take on the experience.
Middlebury's Kate Gridley is an accomplished artist in her own right. She heard about Kinkead's project through Instagram and from friends who had been signing up.
"Since I paint portraits in a much slower and deliberate manner and since I love her painterliness when it comes to technique," Gridley said. "I signed up both as member of her community, but also since I wanted to see what she'd do in an hour."
Suddenly, Gridley had an opportunity to be on the other side of the canvass.
"It is a quick and spontaneous portrait, and while the likeness is not there specifically, it is me in terms of gesture, especially the collar and the hair, the tilt of the head, the neck," Gridley said. "I loved sharing space and time with her — especially as subject, not painter."
Gridley called the totality of all the tiny portraits together "a beautiful testimonial to layers of individuals together in community."
Cornwall poet Gary Margolis also sat for the project. He was aware of Kinkead's work through exhibits at the Edgewater Gallery, had never met her, but was intrigued about being part of a community project.
Margolis enjoyed a 30-minute conversation with Kinkead as she immortalized his image.
"The process all flowed together," Margolis said.
At the end of the session, Kinkead asked him if he wanted to see his portrait.
The answer was of course "yes."
"I was actually kind of speechless," Margolis said, reacting to "someone who was so immediately capturing aspects of how one looks, with her own touch and signature. It was her impression (of how I looked), and I thought it was terrific."
So terrific, that a photo of Kinkead's portrait of Margolis will appear on his upcoming new book, to be titled "Museum of Islands: New and Selected Poems."
Cornwall Town Clerk Sue Johnson also sat for "A Neighbor Project." Johnson had read about Kinkead's work and thought her participation in the portrait series would be a good way to meet a new Cornwall resident.
"I had never done anything like that before," she said.
Johnson is pleased with her portrait, and has sent a photo of it to her daughter.
Sessions, Margolis, Gridley and Johnson are now part of an exclusive community that will ensure Rebecca Kinkead will never again be alone. These neighbors hold court every day in her studio. They gaze upon her from the walls and size up her works-in-progress. While they don't talk, they speak to her — through the memories that Kinkead has logged of their brief but enriching encounters on her front porch, just 30 feet away.
Kinkead won't lose sight of her neighbors. She's not selling the portraits. Plans call for them to occasionally be placed on exhibit, but they will always come home. And Kinkead has plans to replicate the "Neighbor Project" in other communities. She had toyed with the notion of taking the project on the road in a specially outfitted van she now owns. But for now, Kinkead will let that idea simmer.
"As soon as you put a dollar sign on there, it becomes this exclusive thing and you're limiting your subjects to a certain demographic," said Kinkead, who subsidized the "Neighbor Project" through money she earned painting individual pet portraits.
"I wanted this to just be about human connection."
Reporter John Flowers is at [email protected].
More News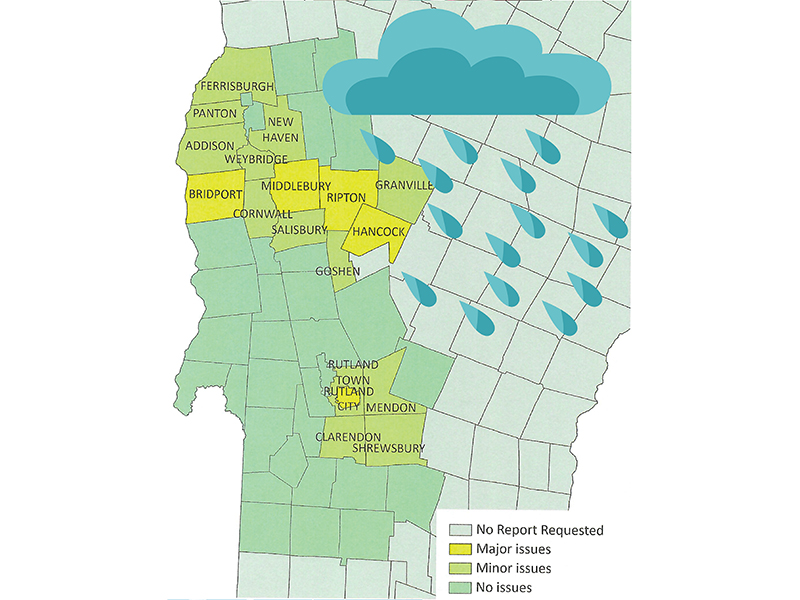 Local towns may get federal money to pay for more than a million dollars in cleanup and re … (read more)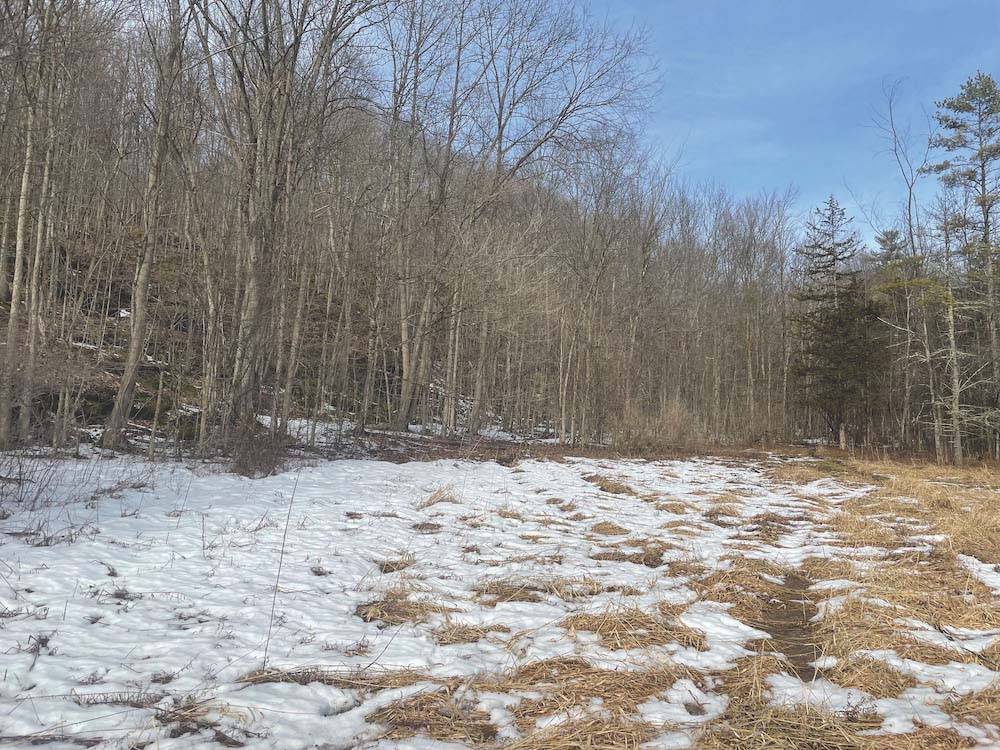 The Vermont Fish and Wildlife Department is putting $566,667 in grant money toward conserv … (read more)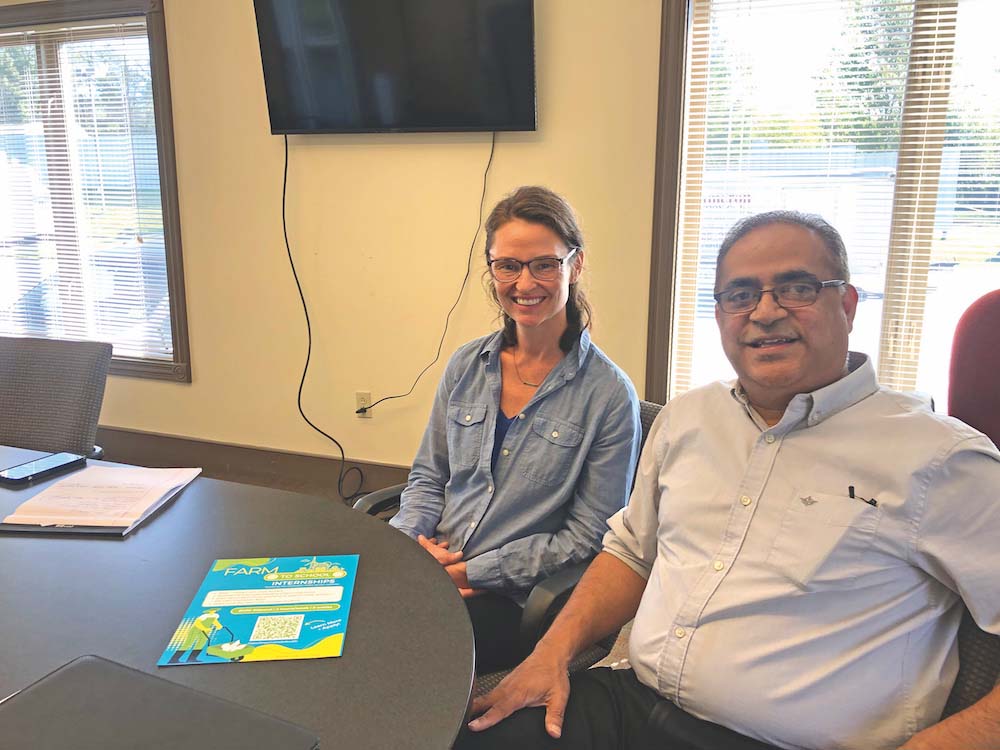 Like most things, the future of agriculture in Vermont lies in the hands of younger genera … (read more)