Bridget Butler to talk about fall migration
MIDDLEBURY — Bridget Butler, a naturalist and conservation outreach specialist from St. Albans, will be sharing her "Time to Fly" presentation about the fall migration of birds as they move across Vermont at the Otter Creek Audubon Annual Dinner and Meeting on Nov. 14 at the American Legion in Middlebury.  
Butler is the founder and owner of Bird Diva Consulting a conservation outreach and consulting business focused on connecting people with birds and their habitats. She has 25 years of experience as a naturalist, speaker, birder, & conservation outreach specialist, and has worked for the Audubon Societies in New Hampshire, Massachusetts, Maine and Vermont. Butler's Slow Birding programs explore a fresh approach to observing birds focused on re-awakening and fine-tuning people's innate birding skills while at the same time creating a deeper connection to the self and the place one lives. 
"Fall is a magical time of year, not only because of the shifting dance of color across the landscape but because of the fantastical movement of birds that is happening around us," says Butler. From the tiniest songbirds to the most powerful raptor, birds are undergoing a phenomenal journey when they embark on their biannual flight to warmer climates. Some of this movement is readily apparent in the cacophony of sounds of migrating geese and in the more subtle shift in birdsong in the landscape.
Butler will use snippets of fall sounds in her presentation as well as photographs from local photographers to tease apart the magic of migration. From the challenge of identifying fall warblers, to laid back days watching the aerial acrobatics of migrating raptors, there will be plenty of inspiration to keep even the most ardent birder engaged through the change of seasons.
The Bird Diva will also challenge the audience to "be bold for birds" when looking to a future that's full of challenges to Vermont's climate and beloved landscape. With the recent release of two dire reports about the status of birds in North America, Butler will demonstrate a handful of ways people can pay it forward for birds and make a difference in the backyard and beyond. She says, "While we're all a bit fatigued by the doom and gloom news out there, I am confident that as Vermonters we'll continue to make choices that will keep our landscape healthy and intact for the birds we love and the people who love them."
Dinner will start at 6 p.m., with a social hour from 5:15 p.m. The talk is free and open to the public and is scheduled to begin at 7:45 p.m. For dinner reservations, contact Sue Rasmussen at 897-5411. All are welcome to attend.
More News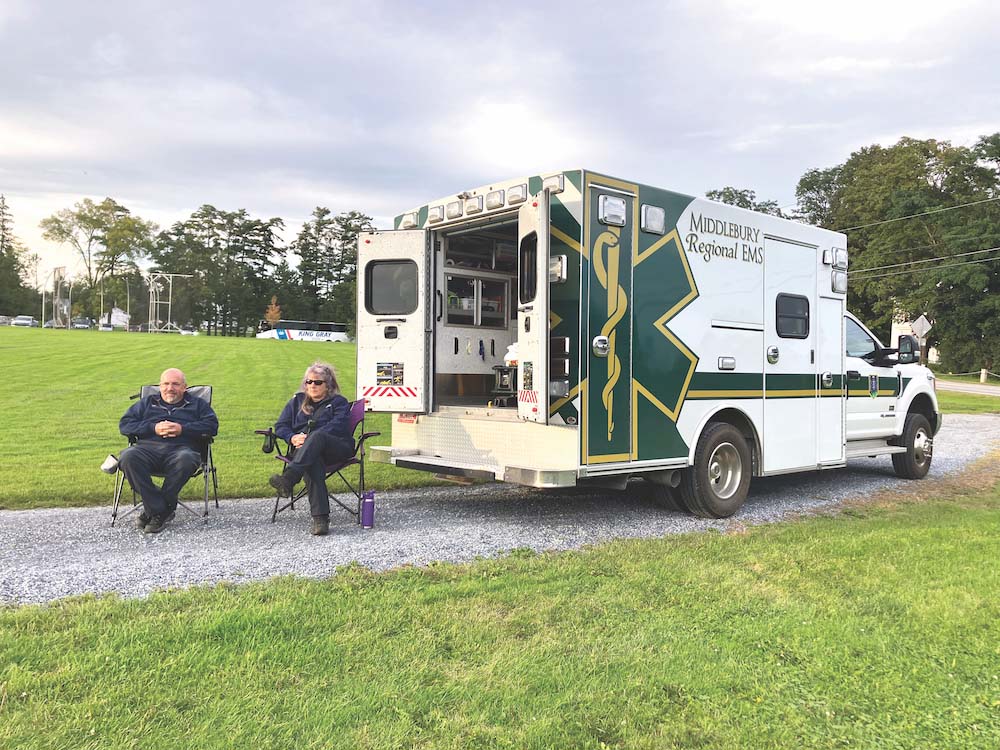 Middlebury Regional Emergency Medical Services wants to eliminate its annual Town Meeting … (read more)
Middlebury police are investigating the death of a Middlebury College junior and say the p … (read more)
Vergennes resident Margaret Clifford offers nearly a century of recollections, from losing … (read more)