Arts Beat: Yaa! Samar Dance Theater performs in Middlebury
As part of a three-day residency at Middlebury College, the Yaa! Samar Dance Theater will offer a number of events.
On Wednesday, Oct. 23, at 4:30 p.m., in the dance theater at the Mahaney Arts Center, company founder Samar Haddad King and Addison County native Zoe Rabinowitz will lead a Movement Matters Master Class designed to meet and challenge students wherever they are in their technical training and physical practice.
During a lecture demonstration on Thursday, Oct. 24, at 4:30 p.m., in the Robert A. Jones conference room in The Rohatyn Center for Global Affairs, King and Rabinowitz share methods the company has developed to create art across physical and political barriers, and the impact of working with disenfranchised communities on creative projects. Based on their work between the U.S. and on both sides of the Green Line in Palestine for close to a decade, the presentation features video footage from the creative process, source materials, and performance excerpts as well as an opportunity for discussion with the audience.
A culminating showing and discussion caps off the residency on Friday, Oct. 25, at 7:30 p.m. in the Mahaney Arts Center dance theater. The program features veteran company members Yukari Osaka and Zoe Rabinowitz performing solo and duet excerpts from their most recent and forthcoming works — "Against a Hard Surface" and "Last Ward" — developed and performed in the Arab world and Europe.
All events are free and open to the public. The Mahaney Center is located at 72 Porter Field Road in Middlebury. Free parking is available curbside on Route 30 or in the MAC parking lot. The Rohatyn Center is located at 148 Hillcrest Road.
PIANDIA PERFORMS INDO-JAZZ AT BRANDON MUSIC
Brandon Music announces an opportunity to experience "a magical musical tour" when traditional classical Indian music becomes fused with contemporary jazz by two highly acclaimed musicians performing together as Piandia on Saturday, Oct. 26, at 7:30 p.m.
Boston based Berklee College professors and old friends, John Funkhouser on piano, and Jerry Leake on tabla, come together to perform ragas from North India. Ragas consist of at least five notes, and each raga provides the musician with a musical framework within which to improvise, an area in which Funkhouser and Leake excel.
Funkhouser is one of the leading jazz pianists of today, performing with many groups as well as his own regular jazz trio and quartet, and has appeared at major venues worldwide. He also performs regularly at Brandon Music with his jazz trio and always to a standing ovation.       Leake leads the world-rock fusion band Cubist and is a co-founder of the Indo/Jazz Band Natraj. Natraj has delighted listeners throughout the U.S., Canada, India and West Africa since 1987.
Tickets are $20 with a pre-concert dinner available for $25. Reservations are required for dinner and recommended for the show. Venue is BYOB. Call 802-247-4295 or e-mail [email protected] for reservations or for more information. Brandon Music is located at 62 Country Club Road in Brandon.
MUCH ADO ABOUT NOTHING AT THT
Middlebury Actors Workshop presents "Much Ado About Nothing* (*at dinner)" at 7:30 p.m. on Thursday, Oct. 24, at Middlebury's Town Hall Theater. Repeat performances will be on Friday, Oct. 25, and Saturday, Oct. 26, at 7:30 p.m., and a matinee at 2 p.m. on Sunday, Oct. 27.
At an elegant 1940's dinner party, eight members of an acting troupe have decided to act out Shakespeare's brilliant romantic comedy to entertain their friends — you, the audience. Sitting around the table, what starts out as a simple reading of the play turns quickly into an inventive and gleeful staging of "Much Ado About Nothing." Actors play multiple roles using the objects available to them from their dinner.
Adapted and directed By Melissa Lourie, the play features an all-star cast of Vermont theater professionals: Ethan Bowen, Chris Caswell, Maren Langdon, Craig Maravich, Lindsay Pontius, Madeleine Russell, Steve Small and Eric Reid-St. John
Tickets are $25 adults, $12 students (plus applicable fees), and may be purchased online at townhalltheater.org, over the phone at 802-382-9222, or in person at 68 South Pleasant Street in Middlebury. The box office is open Monday to Saturday from noon to 5 p.m.
MAIDEN VERMONT AT MUHS AUDITORIUM
Maiden Vermont will perform at the Middlebury Union High School Auditorium with guest artist Jon Gailmor at 4 p.m. on Saturday, Oct. 26.
Since 1971 Gailmor has created and performed music for humans, prenatal through prehistoric, spanning the entire emotional spectrum. Humor and audience involvement are integral parts of any Jon Gailmor performance.
Maiden Vermont Chorus is a women's barbershop-style chorus. Founded in 2004 under the direction of Lindi Bortney, Maiden Vermont performs a wide variety of music in the barbershop style; you will hear show tunes, pop tunes, songs from the American Song book, jazz and spirituals — not to mention those romantic ballads — all sung a cappella.
Tickets are $25 adult, $22 seniors, $15 student (fees and taxes included). Tickets are available from [email protected], over the phone at 802-382-9222, or in person at 68 South Pleasant Street in Middlebury. The box office is open Monday to Saturday from noon to 5 p.m. Ticket presales through THT end Friday, Oct. 25. Remaining tickets on sale at the door at MUHS (cash or check only). Middlebury Union High School is located at 73 Charles Avenue in Middlebury.
SILENT MOVIE FESTIVAL WITH LIVE MUSIC IN BRANDON
The Silent Movie Festival with live music continues at 7 p.m. Friday, Oct. 25, at the Brandon Town Hall and Community Center. Located at 1 Conant Square. This month's offering is "Faust" (1926), directed by F.W. Murnau.
Emil Jannings stars in Murnau's terrifying version of the classic tale. This visual tour de force, full of creepy characters and frightening images, is the annual "Chiller Theater" presentation for Halloween.
Live music for the silent film will be provided by Jeff Rapsis, a New Hampshire-based performer and composer who specializes in scoring and presenting silent films. In accompanying films live, Rapsis uses a digital synthesizer to recreate the texture of the full orchestra. He improvises the music in real time as the movie is shown.
Admission is free; donations are encouraged, with proceeds to benefit Brandon Town Hall's ongoing restoration.
FREE COMMUNITY CONCERT AT VOH
The United States Air Force American Clarinet Quartet is returning to the Vergennes Opera House, 120 Main St., (Route 22A) in Vergennes, on Thursday, Oct. 24, with a free community concert. The performance will begin at 7 p.m.
The American Clarinet Quartet is a component of the United States Air Force Heritage of America Band, stationed at Joint Base Langley-Eustis, Va. As professional Airman-musicians, the members of the American Clarinet Quartet are dedicated to using the power of music to honor our veterans, inspire patriotism, communicate the Air Force story and recruit those who are interested in serving our nation.
Though this is a free event, tickets can be reserved in advance online — or you may simply come to the Opera House the evening of the performance and pick up a ticket then. Visit vergennesoperahouse.org for more information or call 802-877-6737.
INTERNATIONAL FILM SERIES
The 2019-2020 Hirschfield International Film Series continues on Saturday, Oct. 26, at Middlebury College, with the 2019 U.S. film "Clemency," directed by Chinonye Chukwu.
Years of carrying out death row executions have taken a toll on prison warden Bernadine Williams (Alfre Woodard). As she prepares to execute another inmate, Williams must confront the psychological and emotional demons her job creates, ultimately connecting her to the man she is sanctioned to kill. Sundance Film Festival Winner: Dramatic Grand Jury Award.
The film will be shown at 3 and again at 8 p.m. in Dana Auditorium on College Street (Route 125). It's free. Some of the films in this series may be inappropriate for children.
More News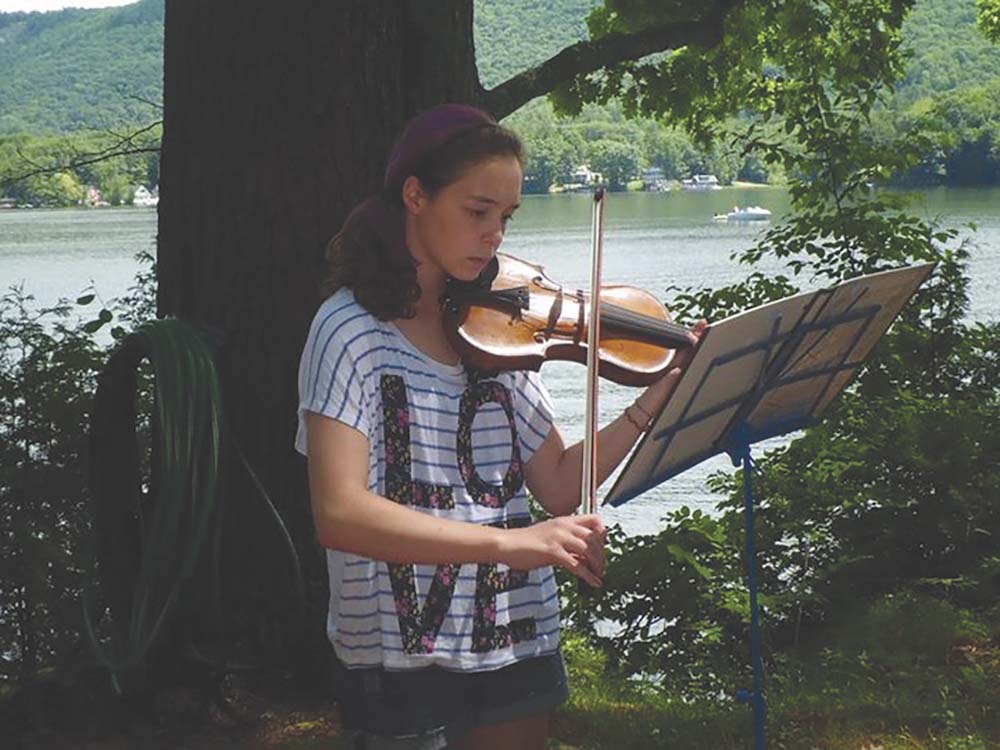 It's more than just band camp… it's Point CounterPoint. And this very special place, nestl … (read more)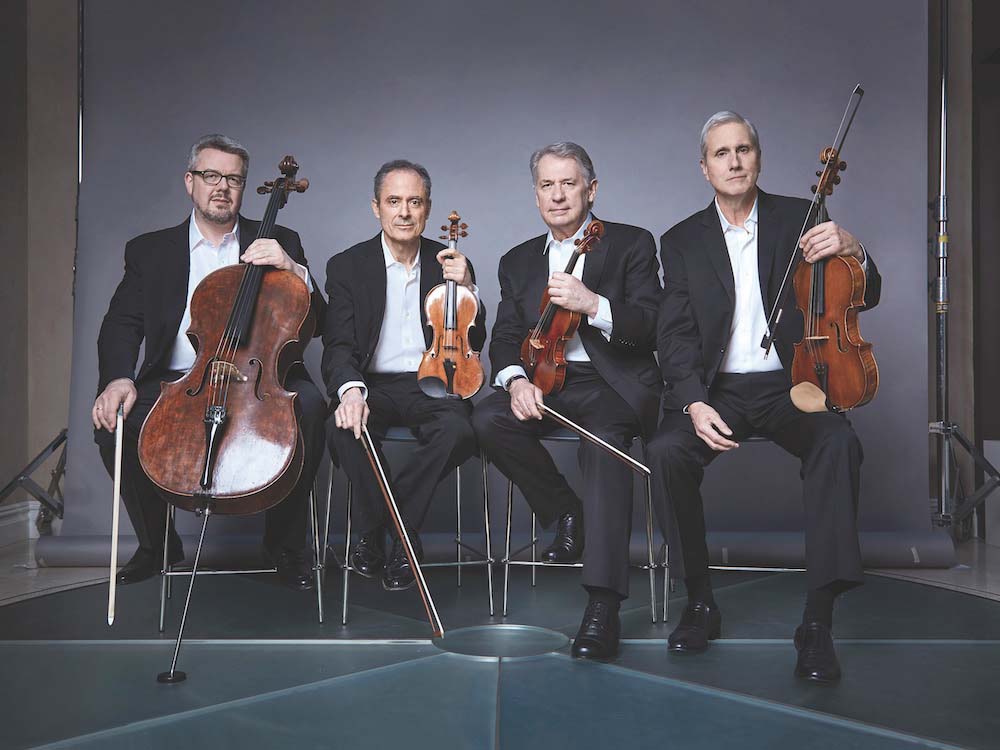 The Middlebury Performing Arts Series proudly opens its season with the legendary Emerson … (read more)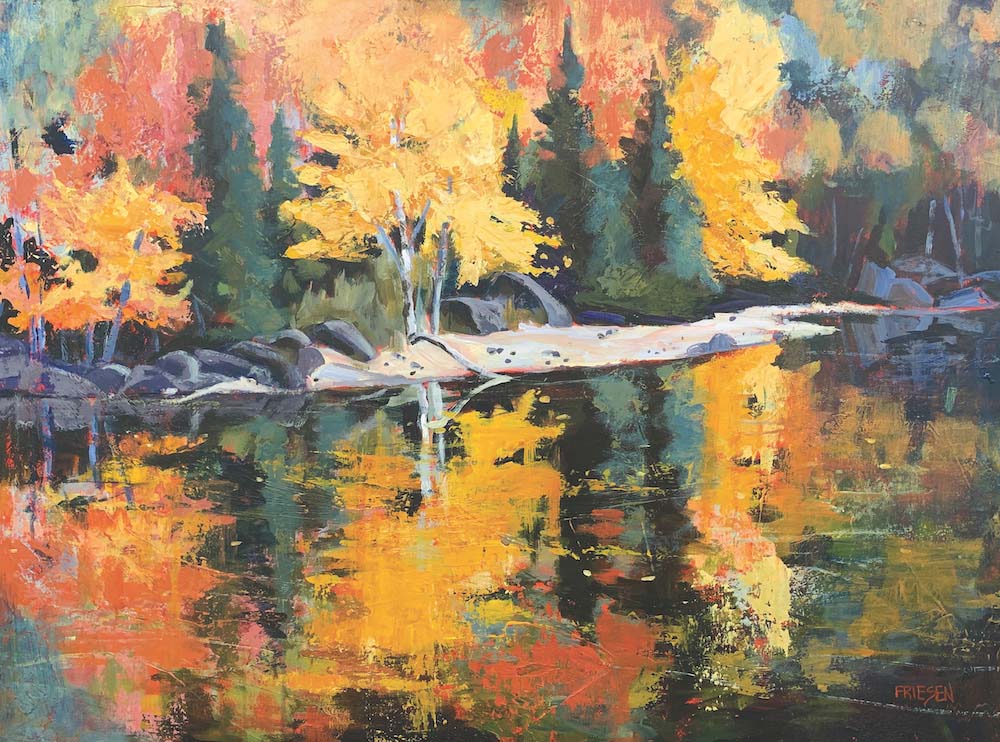 "Nature's Inner Light," a two-person exhibition featuring new work by Penny Billings and H … (read more)