New apartments planned for Vergennes
VERGENNES — Longstanding efforts by the owner of the long-vacant Haviland Shade Roller Mill overlooking the Otter Creek falls in Vergennes could finally be paying off.
Shenandoah LLC, of which Ferrisburgh resident and prominent Vergennes property owner David Shlansky is a principal, has its local permits and $330,000 in state Downtown and Village Center Tax Credits in hand to support what could be a $3.45 million effort to install 23 apartments in the main structure and related building known as The Annex across Canal Street.
The project is planned to include four two-bedroom units in The Annex along West Main Street, and nine studios, eight one-bedroom units and two two-bedroom units in the 16,000-square-foot main building that mostly fronts Canal Street. The 1.5-acre property is listed on the National Historic Registry, making its owners eligible for some tax breaks, but also placing restrictions on renovations.
According to Vergennes Development Review Board minutes, Shenandoah hopes to have renovations complete and its apartments installed by 2020 in buildings that belonged to Simmonds Precision until that company downsized almost 40 years ago.
For a number of years they were used for storage, but the buildings were vacant for about a decade before Shlansky bought them from Green Mountain Power in 2004 for $150,000. A legal dispute related to contamination discovered onsite in 2007 slowed development plans down until a lawsuit was settled in 2012.
In 2013 Shlansky had city approval and $237,500 in Vermont Downtown Development Board tax credits awarded for a $3 million proposal for 10 residential units and commercial spaces, but ultimately pulled the plug on that project.
But with the region's housing crunch creating demand for apartments — not to mention a number of apartments that will have views of a waterfall — as well as other types of housing, a full focus on residential use more recently came into play.
John Swindal, chief operating officer for Shlansky's related Burchfield Management Company, acknowledged in an email Shlansky and his related firms have "been trying to redevelop this pair of mill buildings, without success, for some time now."
Certainly, at this point Swindal wrote about a helpful and hopeful regulatory process.
"We appreciate the very helpful and supportive approach that we have received from various people, including members of the City Council; the Zoning Administrator, Peter Garon; the City Manager, Matt Chabot; and many others, including state legislators and friends. We have received positive help from many others, including the Act 250 process, which is preliminarily in process," he said.
The project's end goal, Swindal said, is creating "high quality" units at "market-rate" prices, and doing so ups the renovation cost.   
"We have a number of historic projects that we have done, which have required more money than a rehab that is just good-enough to get through 10 to 20 years until the next rehab," he said.
And that cost does make the project's financing and its timetable somewhat uncertain, Swindal said, especially given its historic rehabilitation element, which he said brings "typical contingencies" in budgeting of about 20 percent.
"We do not know when the redevelopment will occur. We've been trying to do all we can to solve the many moving parts, so that we can then find a way to finance the project," he said. "The state tax credits, the federal tax credits, the funding to address contamination left on the site, these all add up. But it is a tough climate to get contractors to fix costs, especially for historic rehabs, which are hard to predict."
The project received its conditional use approval this summer from the Vergennes Development Review Board. According to board minutes safety near the rocky drop-off to the falls was an issue, and Shenandoah pledged to install "a minimum 42-inch railing which will attach to the building and prevent access on the back side adjacent to the falls" from a common area intended for resident use.  
Also, per the DRB minutes "access to the falls will be disallowed and blocked from the building and property."
And, yes, the connecting bridge that spans Canal Street between the main building and The Annex will remain, but according to DRB minutes will be used solely "for mechanical equipment access," by workers, and not by residents.
Andy Kirkaldy may be reached at [email protected].
More News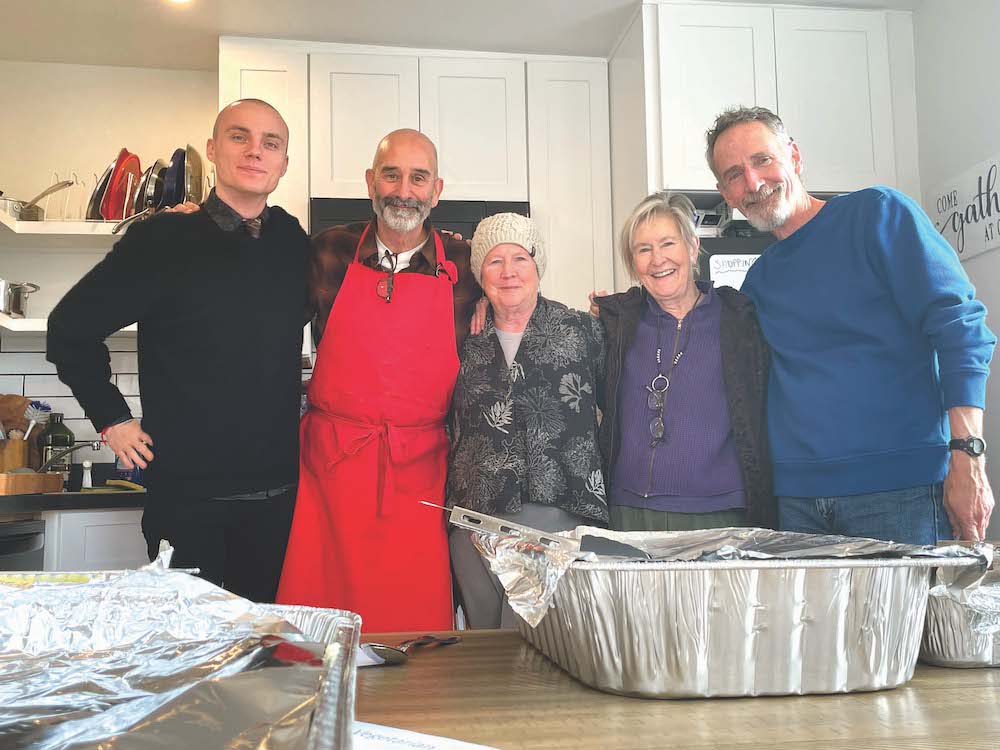 This past Thanksgiving, Nov. 23, saw almost 60 people converge upon the 1,400-square-foot … (read more)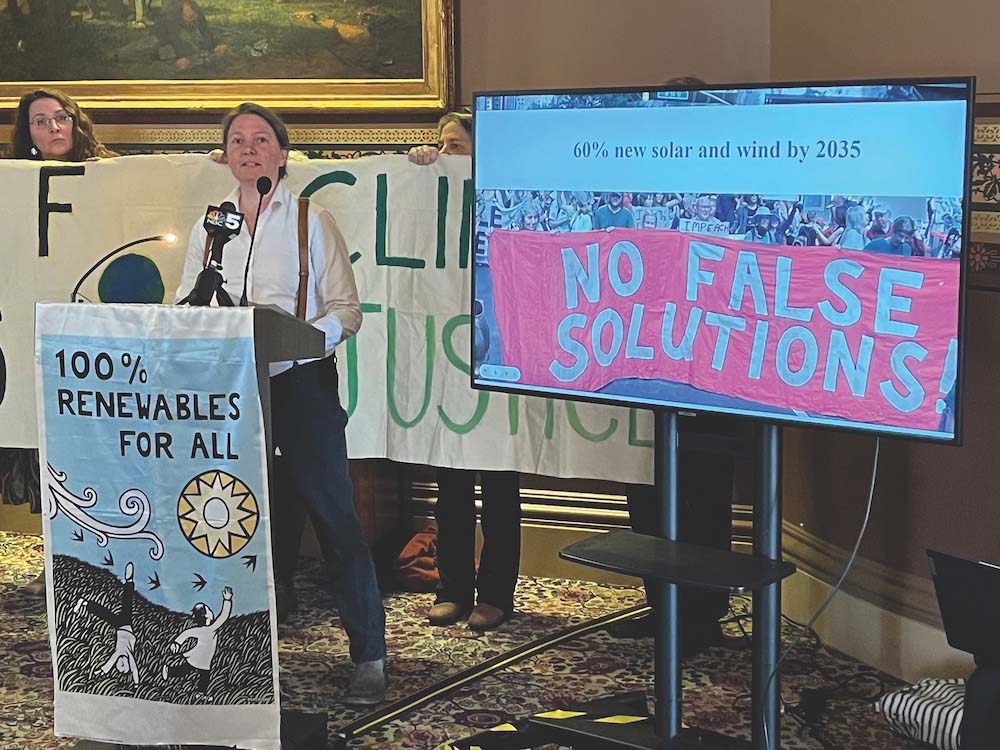 Two state lawmakers are urging Addison County folks not to ease up on efforts to battle cl … (read more)
Hunters during the 16-day deer rifle season that concluded on Sunday brought what was, acc … (read more)