Choudhury out at Porter Hospital; Kniffin in
I know I am no longer the right person to lead Porter and have made the decision to resign. I care very much for the organization and its people and … I want Porter to be successful.
— Dr. Seleem Choudhury
MIDDLEBURY — Recently hired Porter Medical Center President and COO Seleem Choudhury resigned from his post on Tuesday, Oct. 8, in the aftermath of a PMC board investigation into allegations he plagiarized material for a series of weekly messages to the hospital community.
Dr. Choudhury started at Porter as chief operating officer on April 29 and took the mantle as president on June 1, when previous Porter President Dr. Fred Kniffin returned to his full-time responsibility as an Emergency Department physician.
However, Choudhury faced some criticism late in the summer that his weekly emails to staff included some writing that was not his own. Last month he acknowledged copying some words from an internet blog site, but observers said this wasn't the only incident and wondered why he didn't own up to the other lapses.
His resignation took effect immediately.
In light of the abrupt departure, Kniffin agreed to serve as Porter's interim leader for the next three months as the organization prepares to again recruit a new chief executive. Kniffin is no stranger to the role, having first accepted it back in 2016 following the resignation of then-Porter CEO Lynn Boggs after only nine months at the helm. Kniffin subsequently agreed to take "interim" away from his title for a time before returning to his longtime role as physician in Porter Hospital's Emergency Department.
Sivan Cotel, president of the PMC board, said the organization will need to hire another interim leader once Kniffin's three-month commitment as president sunsets. That's because the national search for a new, permanent COO will likely span well into 2020.
"There are a number of wonderful individuals within Porter and within the larger University of Vermont Health Network, and we'll certainly evaluate all those options when the time presents itself," Cotel said during a Tuesday phone interview.
He was effusive in his praise for Kniffin, who provides the institution with a measure of continuity and stability as it prepares to transition to new "Epic" brand software.
It was early last year that the Green Mountain Care Board OK'd the new, $151.7 million Epic electronic health records system that will greatly enhance patient services at four hospital affiliates of the University of Vermont Health Network — including Porter. Cotel is confident Kniffin will ably lead Porter Medical Center through the Epic makeover.
"It's really through that (Epic) lens that we're thrilled that Fred is willing to take the helm again in an interim fashion, so we can focus on these very important steps we're taking that are focused on patient care," Cotel said. "This is the type of work that's mission-critical, and we really need to be focusing on how to deliver the best patient care possible. Right now, one of the biggest projects related to delivering patient care is implementing Epic in the least interruptive way possible."
KNIFFIN IS BACK
Kniffin spent much of Tuesday walking the PMC campus and getting feedback from his leadership team. He told the Addison Independent on Wednesday that while he was content to work as a physician back in the Emergency Department, he was happy to accommodate a request from UVM Health Network CEO Dr. John Brumsted that he again fill the PMC leadership breach for a short stint.
"I would just as soon have not gotten the call, but when I got it … it seemed like the right thing to do at this time is to come back," Kniffin said. "We agreed on three months.
"I'm excited to be back," he added.
Kniffin cited three goals for his interim service: Maintaining stability, assisting in the healing process and helping ensure a smooth rollout of Epic.
He said he's pleased to take the reins at a time when Porter is financially and operationally sound.
"I think we're well-positioned," he said.
Choudhury departs after only seven months as PMC's top administrator. He'd recently spoken to the Independent about his desire to help Porter implement its new, five-year strategic plan. That plan, among other things, calls for new services — including women's breast care and a pain clinic — a new medical office building, and a concerted effort to attract and retain workers in what is a particularly challenging labor market.
But a different president will be seeing that plan through.
CHOUDHURY'S DEPARTURE
A few members of the Porter community — who requested anonymity — flagged multiple examples of plagiarism within the informal weekly emails Choudhury sent out to keep employees and community members up to date with goings-on at the county's hospital.
Choudhury, in his Sept. 13 weekly message, acknowledged and apologized for having "copied an explanation and definition of anxiety and anticipation from a blog site."
But the anonymous complainants — using online plagiarism checkers like "duplichecker.com" — noted examples of plagiarism in seven other of the president's weekly messages. Sources allegedly tapped by Choudhury for his messages included psychologytoday.com, blogs.scientificamerican.com, and ajmc.com.
The PMC board announced on Sept. 24 that it was investigating the plagiarism complaint.
Then, on Tuesday morning, Porter issued a press release confirming Choudhury's resignation, effective immediately.
"I realize my actions surrounding my weekly e-mails were wrong and I apologize," Choudhury wrote in a statement including in the press release. "I know I am no longer the right person to lead Porter and have made the decision to resign. I care very much for the organization and its people and have tried to inspire others through connection, dedication and passion. Above all, I want Porter to be successful.
"I will always be in awe of you, from those within the hospital, to the community clinics and of course those who work in the beautiful Helen Porter skilled nursing facility," he added. "I will recall with fondness my time at Porter, through visible attentive leadership and warm conversations walking the halls and working in the cafeteria. Thank you for the opportunity to be part of this special place."
UVM Health Network CEO Brumsted offered the following statement about Choudhury's exit:
"I want to thank Seleem for doing what he feels is best for Porter," he wrote. "Some may view this as a drastic step given the circumstances, but when a leader believes he can no longer be effective in his role, it is right to step aside."
Brumsted stressed Choudhury hasn't burned all his bridges with UVM Health Network.
"I believe Seleem deserves a second chance and we will be working with him to see if there is an opportunity elsewhere in the UVM Health Network where his skills and talents can be applied," Brumsted stated.
Porter Medical Center includes the hospital, Helen Porter Rehab & Nursing, and around a dozen affiliated health care provider practices.
Choudhury had logged more than three decades in the health care industry prior to joining PMC. He is an experienced Registered Nurse with a doctorate of Nursing Practice. Before Porter he most recently served as vice president for professional services at St. Johnsbury's Northeastern Vermont Regional Hospital.
He began his career as a nurse with the National Health Service in England. His résumé also reflects clinical and administrative roles at Ronald Regan Memorial Hospital (UCLA), University of Virginia Medical Center, Parker Adventist Hospital and Denver Medical Center.
Choudhury was an adjunct faculty member at the University of Vermont, teaching both nursing and non-nursing students leadership, management theory and management of complex organizations and other health care related topics.
Reporter John Flowers is at [email protected].
More News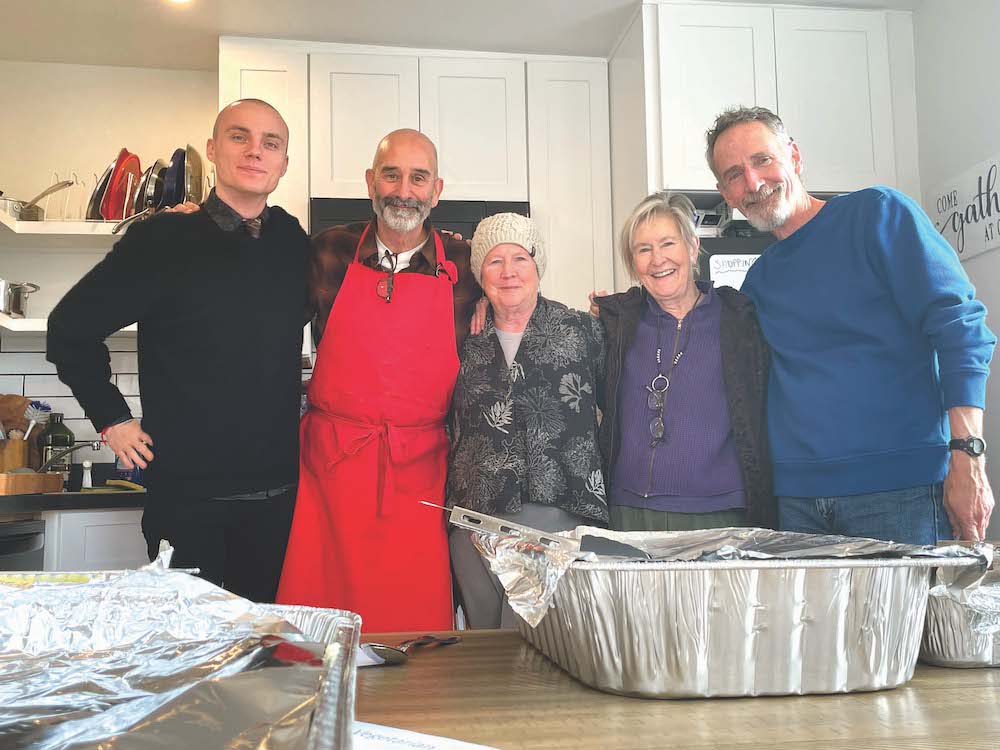 This past Thanksgiving, Nov. 23, saw almost 60 people converge upon the 1,400-square-foot … (read more)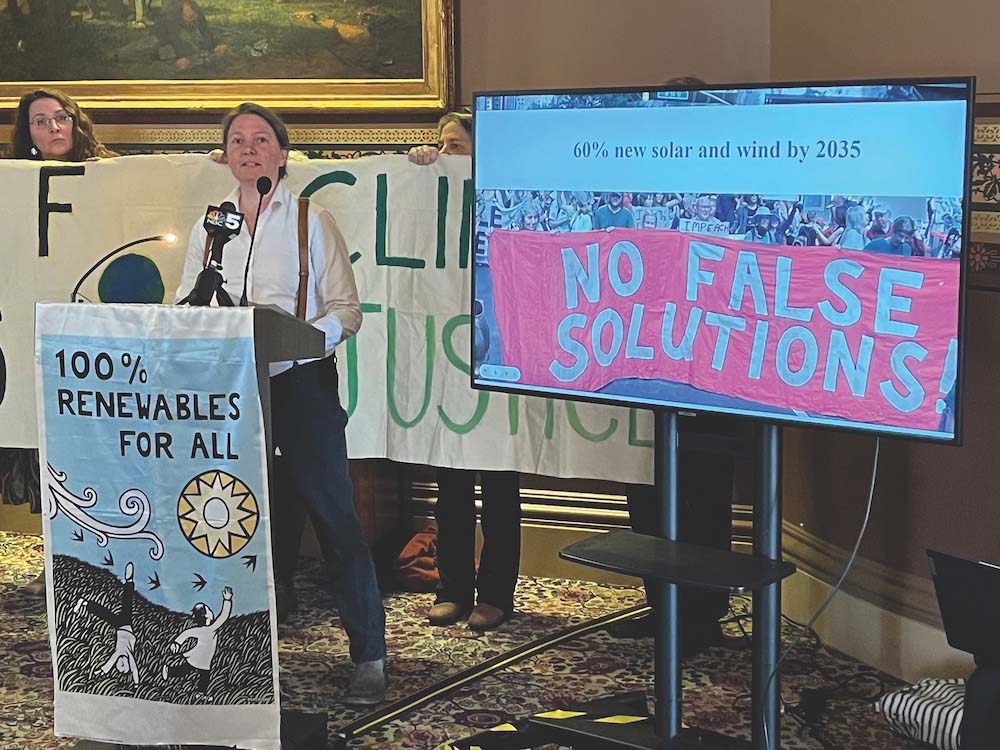 Two state lawmakers are urging Addison County folks not to ease up on efforts to battle cl … (read more)
Hunters during the 16-day deer rifle season that concluded on Sunday brought what was, acc … (read more)