48 years later, Lynne Schulze's sisters are still searching
MIDDLEBURY — The Schulze family puts together an annual calendar matching photos with the birthdates of the many members of the Connecticut-based clan. Individuals play a recurring, starring role on the day they came into the world.
Lynne Schulze's face is featured twice in her family's calendar.
Once on Feb. 9, when she was born in 1953.
And again on Dec. 10, the date on which she disappeared from Middlebury, in 1971.
Lynne's sisters, Anne Schulze and Janet Schulze Swain, are still hoping to clear up the mystery surrounding their sibling's fate. They were in town last week for two days to walk through Middlebury, get an update from the detective who continues to investigate her case, and search through the Addison Independent archives for any clues that might finally shed light on what happened to their sister on a day she was preparing to take a final exam and cap her first semester at the college almost 48 years ago.
Anne Schulze has been to Middlebury seven times since 1971, searching for clues.
Schulze and Swain think about their sister often.
What she would look like today?
What she would have done with her young, promising life?
"I feel like Lynne is with me daily," Swain said. "I think about her all the time. We all get together and I think, 'These are all the nieces and nephews she's never met. What (job) would she be retiring from at this point?"
The Independent first reported on Lynne Schulze's case in 2005; hers is one of the oldest, active missing persons cases on file in Vermont. Her story was thrust into the national spotlight in March of 2015 when Middlebury police confirmed one of the last places Lynne was seen prior to her Dec. 10, 1971, disappearance was at a bus stop on Court Street eating dried prunes that she had purchased from All Good Things, a health food store that Robert Durst had operated with his wife Kathleen from 1971 to 1972.
Durst, a New York real estate scion, is slated to go on trial this coming January for the alleged 2000 murder of his longtime friend Susan Berman.
Meanwhile, Schulze family members continue to seek answers as the 48th anniversary of Lynne's disappearance approaches.
"Our main purpose is to keep our sister's name and story alive," Anne Schulze said. "A big piece of this is to encourage anyone who might have information — even a vague recollection — to share it with Middlebury police.
Noted local historian and retired Middlebury College Professor Glenn Andres gave the two sisters a guided tour through the county's shire town, while providing them context on how the downtown had looked during the fall of 1971 when Lynne was on campus.
Lynne, in her many letters to family and friends, occasionally alluded to her preferred Middlebury stores. Most of the stores Lynne frequented back then are alas no more, except for the Vermont Book Shop, where she acknowledged shopping. Another one of her favorites, "Little Wings," was a nick-knack shop that had a very brief run during the early 1970s.
"She was fascinated by the novelty of things hanging in the store, some leather things, woven items," Schulze said.
It's clear Lynne felt a connection to Addison County, according to her sisters.
She took a whittling class at the Vermont Craft Center at Frog Hollow.
"She really enjoyed it, she did a project and showed her whittling project to several of her Middlebury College friends," Schulze said.
She hiked local scenic sites as a member of the Middlebury College Outdoor Club. She also enjoyed cycling and downhill skiing.
Two of Lynne's Simsbury, Conn., friends also attended Middlebury during the fall semester of 1971, which probably made her transition to college life smoother.
Also worth noting is that Lynne did a fair amount of traveling outside of Middlebury during weekends, in order to be with high school friends who, like her, had matriculated to various New England colleges. Since Lynn didn't keep a car on campus, she would catch rides with friends or take the bus, Schulze explained.
Her weekend travel, strong circle of friends and diligent study habits seem to conflict with a narrative advanced by past investigators that Lynne was depressed and voluntarily left the Middlebury campus.
Swain noted former Middlebury Police Chief Robert Van Ness, from the beginning, said he didn't believe Lynne had become the victim of foul play.
"He said, 'I think this was a young lady who needed some time by herself and she'll get back in touch with people when she's good and ready,'" Swain said.
Schulze noted Lynne had spoken to her folks on Dec. 8, 1971 — two nights prior to her disappearance. Their mom, who passed away in 1994, wrote a summary of the content of their conversation, which is now part of the Lynne Schulze file at the Middlebury Police Department.
"She wrote that Lynne was in good spirits and looking forward to coming home," Schulze said.
Also on Dec. 8, Lynne is said to have told a friends she was caught up with her studying and was ready to take her exams.
"She did not run away," said Swain, who instead believes her sister lost her life. "We'd like to find out what happened to her, where her remains are, if possible, and why it happened… From the beginning, we felt like she had been killed. But despite that, we all kept hoping; maybe the unthinkable was that she had done the unthinkable and disappeared. But I think we all knew."
The worst-case scenario seemed almost inevitable when those first holidays rolled around and Lynne hadn't surfaced.
"We all really felt that when she didn't come home for Christmas," Schulze said. "That was two weeks later. It was totally out of character for her. There was seriously something wrong."
She doesn't believe Lynne would have secretly changed addresses.
"She had a very close group of friends," Schulze said. "She would have communicated with one of them, had she decided to do the mythical thing of hopping on a bus and going to California or wherever it could have been.
"We'd like the real truth of what happened to her."
Lynne Schulze was reported to have last been seen at 2:15 p.m. on Dec. 10, 1971, standing on Court Street, across from the bus stop and All Good Things store.
"One of the last people to see her did not know Lynne, had a brief conversation with her, and did not pick up (on the feeling) she was upset; she used several other descriptions that got carried into news articles that she was 'depressed,'" Schulze said. "That is not a description I would ever use for my sister."
Instead, her sisters described Lynne as full of life and curiosity, and very eager to explore and experience things.
"She loved meeting new people and wanted the challenge of new adventures," Schulze said.
The Schulze family has shared with investigators all of its correspondence to and from Lynne, in hopes a paragraph, sentence or word might provide a key to unlocking the mystery of her disappearance.
Any of Lynne's friends who might still have letters from the missing Middlebury student should provide copies to Middlebury police. Det. Kris Bowdish is the latest Middlebury police official to inherit Lynne's case.
"I'm interested in talking to anyone who was living in Middlebury in 1971, even if they didn't know or see Lynne," Bowdish told the Independent in an email.
"As I see it, this case is still wide open and I will work any lead that comes in."
Bowdish can be reached 802-388-3191, or at [email protected].
"We're very appreciative of Det. Kris Bowdish," Swain said. "She is persistent and she cares. She's doing this on her own time, we've learned, because she has to focus on her current cases. I appreciate her professionalism… I have a lot of trust in her integrity."
Though the years roll by since Lynne's disappearance, the Schulze family hasn't given up hope of finding answers. So that Lynne's face only appears once on the family calendar — on her birthday.
"We're hopeful that after all this time, that something may still happen, " Swain said.
Reporter John Flowers is at [email protected].
More News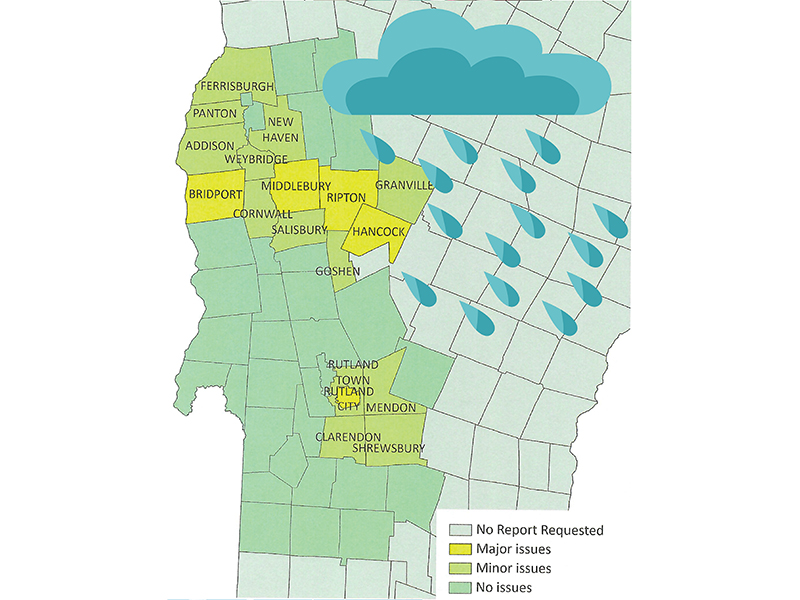 Local towns may get federal money to pay for more than a million dollars in cleanup and re … (read more)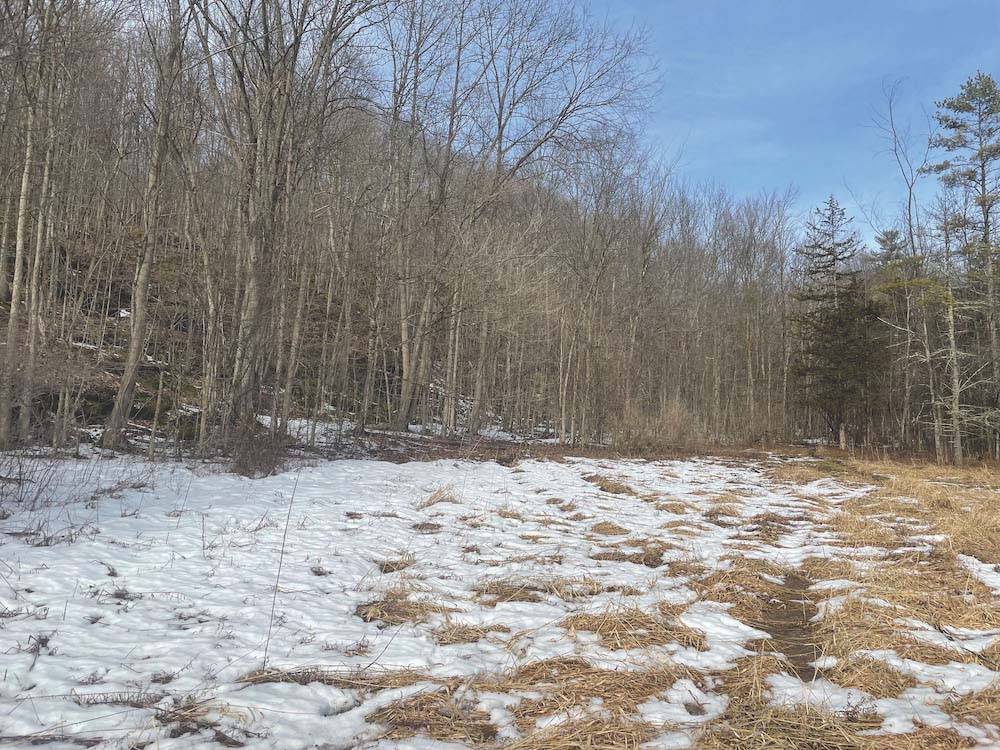 The Vermont Fish and Wildlife Department is putting $566,667 in grant money toward conserv … (read more)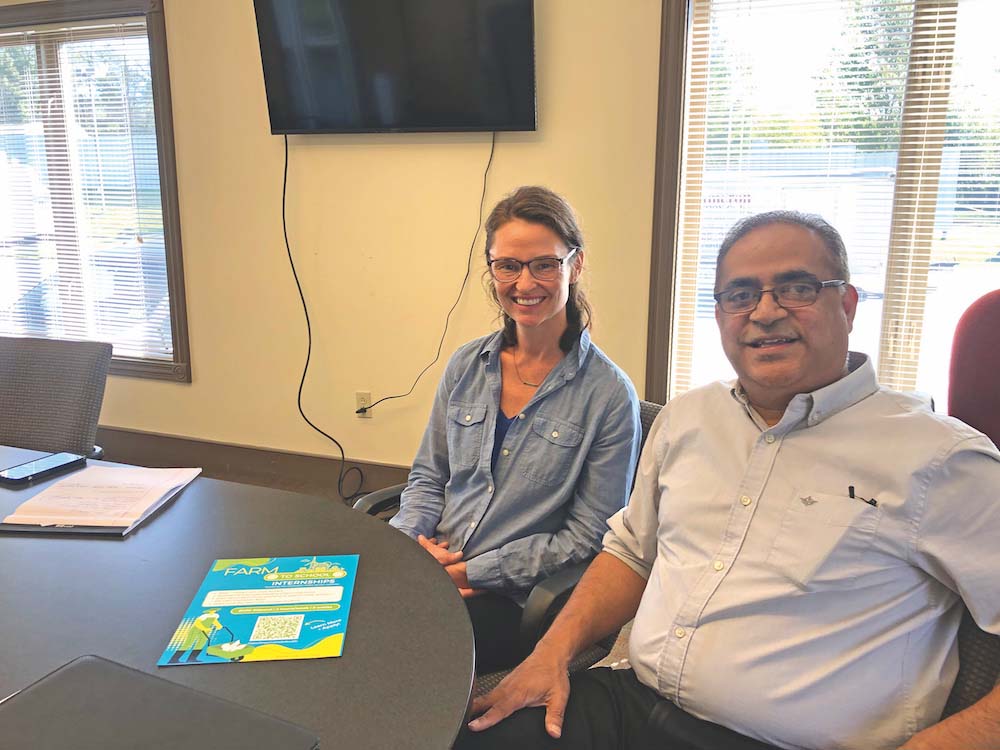 Like most things, the future of agriculture in Vermont lies in the hands of younger genera … (read more)