OV field hockey rolls over Tigers, 7-0
MIDDLEBURY — For one of the two high school field hockey teams playing at Middlebury Union High School on Tuesday the game proved to be a showcase of its potential. 
For the other it was just one of those days.
The happier outfit was visiting Otter Valley, which erupted for six goals in the second half in a 7-0 victory.
The Otters improved to 3-1, with their only loss coming to 2018 Division II finalist Burr & Burton in overtime in a game in which they outshot BBA by 24-11.
On Tuesday, sophomore Brittney Jackson and freshman Ryleigh LaPorte led OV with two goals each. Senior forward Morgan LaPorte and speedy sophomore forward Riley Keith contributed a goal and an assist apiece, and senior Alia Edmunds added a goal. Sophomore center middie Alice Keith helped OV dominate midfield, and senior center back Livia Bernhardt keyed a defense that did not allow a shot to reach senior goalie Elinor Ross. 
Edmunds said the team's veterans have welcomed the younger players, including the freshmen providing the team depth this season after the Otters played with just a couple subs during their run to the 2018 semifinals. 
"We have a lot of incoming freshmen that are really fast, and we have seasoned players. We have five seniors that have been there since freshman year," Edmunds said. "So I think we have a really good chance of going all the way this year."
Edmunds' mother and OV Coach Stacey Edmunds also noted the Otters' depth — and the quickness of players like both Keiths and Ryleigh LaPorte. 
"We definitely have speed this year, that's clear. We are far more well rounded this year than we have been in years past. I can rely on seven girls consistently who can score," Coach Edmunds said. "I think we have a lot of experience. We have some youth, but that also brings great energy. It's exciting. I've told them from the beginning they're an exciting team. They're skilled and they have a chance to be good competitors."
MUHS Coach Chelsey Giuliani's 2-3-1 team, coming off a string of solid efforts, was playing without standout senior Lexi Bartlett, out at least temporarily after a nagging injury flared up. 
But Giuliani, who praised the efforts of senior forwards Phoebe Smith and Maeve Hammel, said the larger issue was the Tigers didn't play their roles as well as they had been. 
"Our positioning let us down a little bit, but we've had days when our positioning was excellent. It just wasn't today," Giuliani said.
The Tiger defense of junior Lydia Deppman in the middle, senior Katie Berthiaume on the left, sophomore Kenene Otis on the right, and senior goalie Ileigh Aube (19 saves) held up in the first half. But Aube had little chance when OV freshman Mackenzie McKay tipped the ball from the left side to Jackson, sending her in alone. Jackson found the lower right hand corner at 21:29.
Ryleigh LaPorte made it 2-0 two minutes into the second half on a penalty corner, knocking a cross-crease pass from senior middle Bella Falco inside the left post. Five minutes later Edmunds finished a feed from Riley Keith. Keith raced down the right side and served to the goal front, and Edmunds one-timed into the far corner. 
Hammel and senior middie Ali Seaton combined on a strong rush shortly after that goal, but Alice Keith checked back to break it up. Seaton later served across the OV circle to Hammel cutting in from the right side, but the ball rolled just out of Hammel's reach with Ross charging out of her cage.
At 11:59 Riley Keith went on a 40-yard run from midfield and fired a waist-high shot home from near the penalty stripe. Forty-five seconds later Jackson found the ball in a scramble and pushed it home, and it was 5-0. At 4:18 Morgan LaPorte converted a feed from the left side from Ryleigh LaPorte, and in the last minute Morgan LaPorte added the final goal from another scramble. 
Giuliani praised the Otters and said she expects the Tigers to regroup. 
"They moved the ball really well. They had great connecting passes, good transfers and they're great in front of net," she said. "But we can definitely compete at a higher level than we competed today."
Alia Edmunds said the Otters gelled quickly even with so many new players, and she and her coach said the Otters would put the effort in to achieve their goals. 
"It's really important to win the games, but come playoff time that's when it really counts," Alia Edmunds said. "So practice, practice, get as good as we can, and then see what happens in playoffs."
Coach Edmunds agreed.
 "When we go back to practice tomorrow, (it will be) OK, we won today, but there are very clear things we could have done better," Coach Edmunds said. "They're all willing to work on it."
 Andy Kirkaldy may be reached at [email protected].
More News
The Middlebury College football team scored first the outlasted visiting Bowdoin on Saturd … (read more)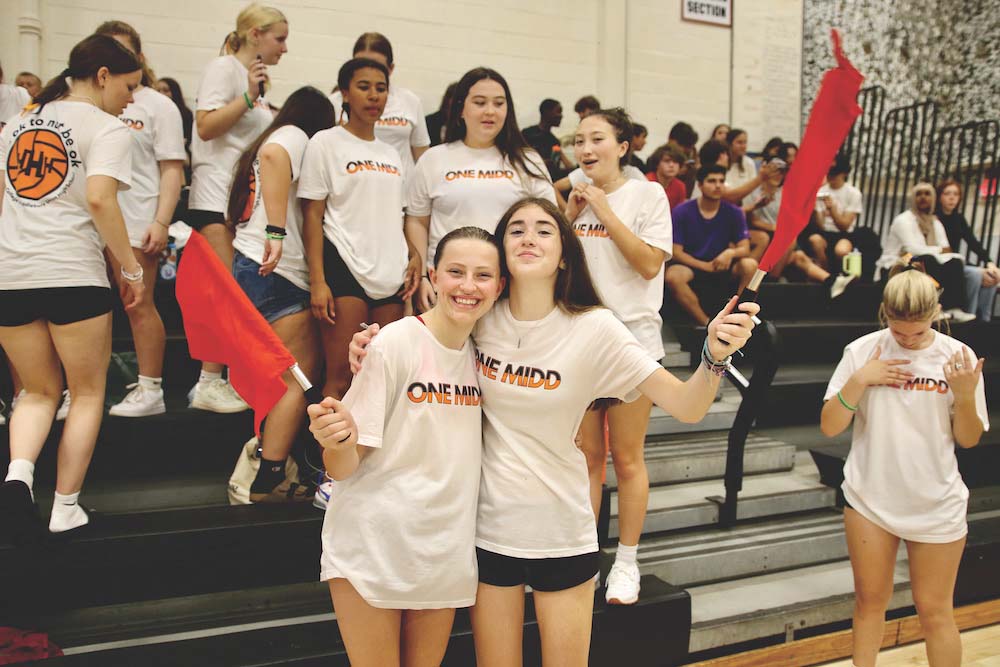 Considering the Middlebury Union High School volleyball team's decidedly successful record … (read more)
In a hard-fought girls' soccer match on this past Saturday, Middlebury outlasted Vergennes … (read more)