François Clemmons wins the 2019 Governor's Award for Excellence in the Arts
VERMONT — Governor Phil Scott today announced François Scarborough Clemmons as the recipient of the 2019 Governor's Award for Excellence in the Arts.
Clemmons, who lives in Middlebury, is a nationally renowned actor, singer, playwright and author. He is best known for his role as Officer Clemmons on the children's television series, Mister Rogers' Neighborhood. Clemmons is also a Grammy-winning opera singer and founder of the Harlem Spiritual Ensemble. He appeared in the 2018 documentary "Won't You Be My Neighbor?" which told the story of Fred Rogers, who was a dear friend and mentor to Clemmons. 
"I am pleased to name François as the winner of this year's Excellence in the Arts award," said Governor Scott. "His renowned musical talent and years of service to his community made him the perfect choice. Congratulations, François, and thank you for making Vermont proud."
In 1996, Clemmons received an honorary doctorate from Middlebury College and became the director of the college choir in 1997. He was later named Twilight Artist-in-Residence and founded the college's Martin Luther King Spiritual Choir. Clemmons retired from Middlebury College in 2013 but continues to live in the community and share his talents with his neighbors.
"I am deeply honored to receive this prestigious award in recognition of my life's work in the arts," said Clemmons. "Vermont was not my first home, but it has become my adopted home. It has been my pleasure to share for more than two decades my unique way of dressing, my television work, and my love of music—especially the American Negro Spiritual—with the students of Middlebury College and the people of Vermont. It has also been my privilege and blessing to serve my country by singing the National Anthem at naturalization ceremonies and athletic events throughout the state."
Clemmons was selected from a pool of more than 70 nominees after careful consideration by the Vermont Arts Council, which made a formal recommendation to Governor Scott.
"The Vermont Arts Council is thrilled that our state's most prestigious arts award will honor François Clemmons, someone who is celebrated nationwide and also beloved in Vermont as a gifted artist, educator, and mentor," said Reeve Lindbergh, Chair of the Vermont Arts Council's Board of Trustees Awards Committee.
Elsie Lynn Parini wrote about Clemmons in 2017.
*** 
Middlebury diva sings colorful songs of life
MIDDLEBURY — Have you ever met a diva? Well, let me tell you, Middlebury is home to one of the best-dressed and most fabulous divas of all — François Clemmons. Just ask him.
"Liberace and I have never complained," Clemmons said laughing at the "hardships" of his fashion sense. "It's all part of being a diva."
You may know Clemmons from Middlebury College, where he led the college choir and taught students as the Alexander Twilight Artist in Residence for almost 25 years, or perhaps you remember him from the Mister Rogers' Neighborhood where he played Officer Clemmons for 25 years on the popular show. If none of this rings a bell, maybe you'd recognize him? Clemmons is the African-American man around town who wears those extraordinarily colorful, large smoking jackets made from the most exquisite fabrics of the world; his fingers are decked with large semi-precious stone rings, his neck weighted with at least four turquoise necklaces; an earring dangles from his left ear. 
"I like to wear colorful things," Clemmons continued, peering down at all his jackets hanging in his basement closet at his Middlebury home. This is no ordinary closet; it runs the length of the wall and is fully outfitted with lights, numbered doors and gold stars painted on the bright yellow walls — thanks to the work of local handyman Dave Peters. "I love nice things," he said feeling the sleeves of a jacket made out of silk from northern Italy. 
"I have an image of who I am," he explained, "and putting on these jackets makes it feel real — the 'real me' comes out and it walks, it talks, it sings and it dances… The power of self conscious, or the deity, takes over and guarantees success."
But believe it or not, Clemmons wardrobe is not big enough. "I don't have anything to wear!" he exclaimed in a high-pitched tune of playful exasperation. That is, nothing to wear for his upcoming performance with his neighbor, local artist, and pianist Kate Gridley. 
The concert takes place this Sunday, June 25, 4 p.m., at the Champlain Valley Unitarian Universalist Society in Middlebury. Gridley will accompany Clemmons as he sings his way through his life journey — from the ghetto of Birmingham, Alabama to Mister Rogers' Neighborhood. The concert is free and open to all. A free will offering will be appreciated. 
LESSONS FROM THE DIVA
Gridley and Clemmons are long-time friends and have been making music together at home and on the road for several years. The two members of CVUUS will play a combo of spirituals from Clemmons' childhood, what he sang in the first few episodes of Mister Rogers' Neighborhood and a composition by Margaret Barnes of three Langston Hughes poems.
"They are meant to make people think," Gridley said. "We're looking at issues of what is causing divide in our country and in our community, including race and the Black Lives Matter Movement."
"It has been our privilege at CVUUS to see François in retirement looking back on his amazing life and realizing that he has something unique to offer the community by sharing personal stories about the hurdles he overcame to pursue his gifts, and those who helped him. Racism is central to that story," CVUUS Rev. Barnaby Feder said in a written comment. "It is also a part of the history of every white-dominated religious movement in America, including ours, and of white-dominated regions like Addison County. And that history shapes us today in many largely invisible ways we are striving to recognize and address. So, it is with pride and hope for a more just future that the Champlain Valley Unitarian Universalist Society is offering François a venue to share his story more widely."
"White people want everything but the pain," Clemmons explained. "They want the jazz, they want the blues, they want the soul, but they don't want to know where the depth of where that music comes from. They want to stay dumb. It's people like me who come along and say 'no'! You need to know the truth about Black American history — it's all of our history."
"This concert is an opportunity for François to share things from his perspective," Gridley added. "Part of my job as an accompanist is to help him distill his amazing thoughts and opinions… François and I have really good chemistry."
"I love collaborating with Katie," Clemmons agreed. "It's a real partnership; she makes suggestions — I don't always take them… I'm the boss there's no question about that, but I'm not perfect. I make mistakes and I need someone to go with me and make me look good. Katie is unique because she has the greatest feel for me… she is somehow in me when I sing, we go back and forth; we give and take."
BECOMING OFFICER CLEMMONS
Clemmons wasn't always a diva. In fact, his beginning was quite the opposite. He was born to a poor Southern Baptist family in the segregated south. His home-life was violent and his parents unstable. 
They moved to Youngstown, Ohio when he was growing up and Clemmons began singing at church functions. By the age of 10 he became the choir director for their church. He sang in different community groups and then took his music to the next level at Oberlin College in Ohio where he earned his Bachelors of Music. He continued on to earn his MFA at Carnegie-Mellon University in Pennsylvania.
That's where he met Fred Rogers.
"Fred heard me for the first time when I was singing during a Good Friday sermon at the Presbyterian Church we both attended," Clemmons explained. "He had never heard the deep feeling of love like this before, and so he asked to take me to lunch after the service… I was a poor grad student, so I said 'yes,' so long as he was paying!
"From that day on I never stopped talking and he never stopped listening," Clemmons mused. "I couldn't figure it out for a long time; what does a black, gay guy from the ghetto have to offer this uptown straight, white guy? We were at the very opposite ends of life… and I remember he used to ask me: 'What was it like, Francie?' Eventually I realized he needed me as much as I needed him. I helped him understand my deep pain."
Shortly after they met, Clemmons joined Mr. Rogers' Neighborhood in 1968 as Officer Clemmons. For the first two years, Clemmons kept a distance from Rogers while they were rehearsing on the set, but one day he came by the studio and caught the last part of the show.
"He was singing the 'It's Such a Good Feeling' song and then at the end he looked right at me and said his good bye phrase: 'You always make it a special day for me. You know how, don't you? By just your being you, and I like you just the way you are.'"
After the tapes stopped rolling, Rogers and Clemmons found each other. "He looked at me and said, 'I've been saying that same thing to you for two years, but you heard me today.'
"I did feel humbled that someone I so idolized was telling me I was special," said Clemmons. "My parents never did." A good 22 years older than Clemmons, Rogers filled that parental role. "Fred was my surrogate Daddy, for sure," Clemmons confided.
Their career together lasted for 25 years. Clemmons said he never wanted to be a police officer, but that Rogers was insistent, saying "children need to know who the helpers are." At the time, Clemmons had no idea that his role on the show would have such lasting success. 
"I'm in awe that something I did 35 years ago still has meaning and substance," he said. "I thought I'd sing opera in the great theaters of the world — and I have sang in many great halls — but I was always a little jealous of those singers; but it does not seem to have been my destiny."
OUTSIDE THE UNIFORM
Aside from his fame as the beloved Officer Clemmons, our local diva created a life of his own outside "the neighborhood."
In 1969, 25-year-old Clemmons moved to New York City to sing. And that's what he did for the next 35 years. In 1980, Clemmons formed and directed his own music group, the Harlem Spiritual Ensemble, which took him around the world on music tours. One of the places they toured was Middlebury College's Mead Chapel in the fall of 1986.
That concert spurred the college's relationship with Clemmons. The Harlem Spiritual Ensemble was invited back three more years and eventually Clemmons was asked to sub-in for the college's conductor (who requested leave for a trip). That went well, and developed into the two conductors working together. 
"We had a simpatico thing together," Clemmons remembered. "He did romantic and baroque music and I did spirituals. He gave me free reign."
That went on for about two years before the conductor left suddenly and Clemmons was up. '"It happened in such a way that it felt like fate," he said. By 2000, Clemmons became full time at the college teaching courses and conducting the choir.
"I found the kids interesting, which was intriguing," Clemmons said. "They became an important part of my life — my cosmic children."
Clemmons opened his home and his life to his students and fervently spoke about current events, politics and black history with them. 
"They used to call it Clemmons' Commons," he laughed. "I believe in teaching the whole person, not just voice, breathing, repertoire — no. You have to teach the whole person. That's the kind of artist in residence I am; my home is a symposium."
Clemmons taught his last formal class in 2013, but he says students still show up at his door to talk. 
Since retirement, he's been focusing on writing a children's story and his own memoir.
"It took me a long time to consider myself a writer," he said. "Singer — that was easy — I'm a diva, I sing! I was singing in my mother's womb. I became a teacher at Middlebury College. Conductor came when I did 'Porgy and Bess' in Berlin; boy that scared the hell out of me. But it took getting a literary agent for me to become a writer."
ABOVE IT ALL
Through all the successes of his career, Clemmons remains grounded through his love for American Negro Spiritual music. "People love this music," he said. Why? "Because it allows them to feel. This is American music. It's an opportunity to enter a good experience that many white people have denied themselves."
What makes Clemmons' singing of spirituals so moving is his personal connection to the history. But, he says, that's something anyone can have. "This isn't about color," he assured. "Just stay with the feeling and don't get too intellectual. Spirituals without feeling is like a cake without sugar; it's just not worth eating."
The second thing Clemmons has going for his sound, is something not all of us possess. 
"I am one of the summoners of the ancestors," Clemmons said. "I'm a convener. I have the gift to allow the universe to pass through me and I can summon the celestial forces. I never sing alone."
Though Clemmons does not consider himself a traditional Christian, he does know two things to be true: 
"God wants us to be kind to one another." And the second: "Don't become attached to material things."
Really? Even those beautiful, hand-embroidered, smoking jackets?
His answer: "Oh, yes, child. I even give away my jackets when I become too attached."
More News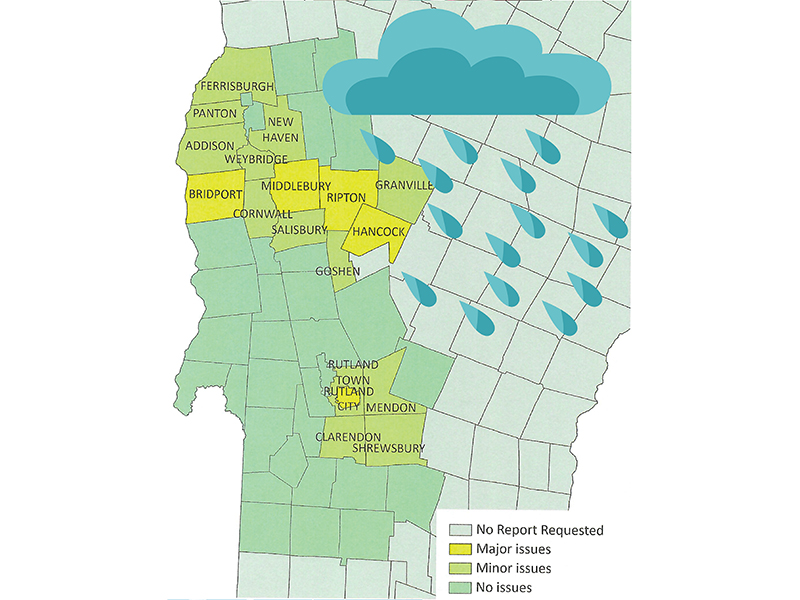 Local towns may get federal money to pay for more than a million dollars in cleanup and re … (read more)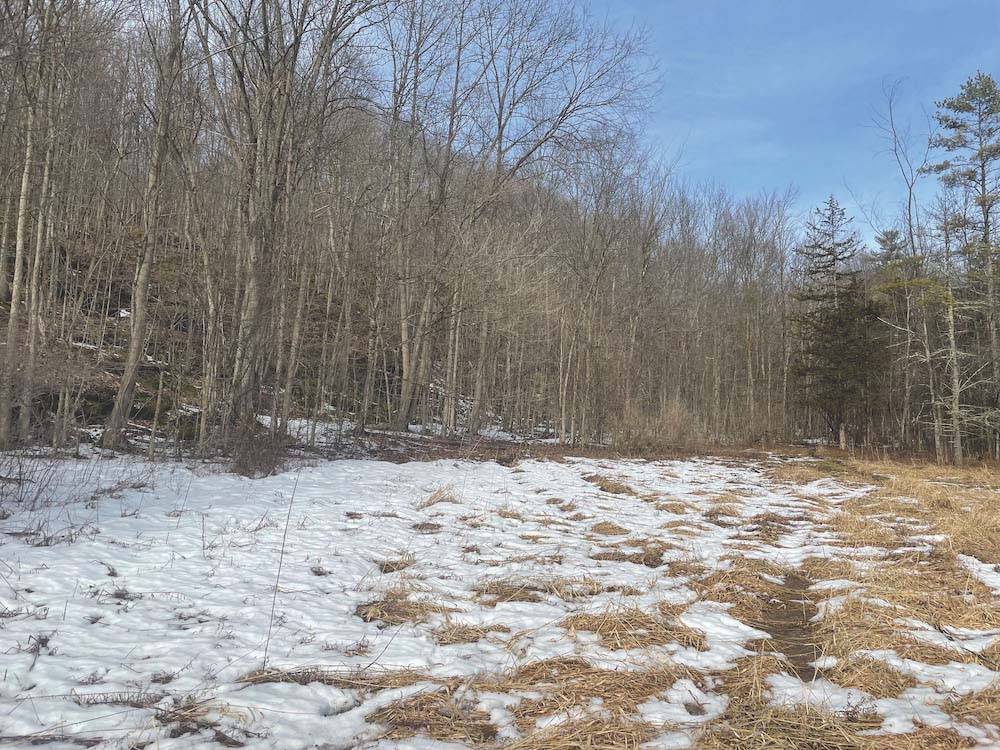 The Vermont Fish and Wildlife Department is putting $566,667 in grant money toward conserv … (read more)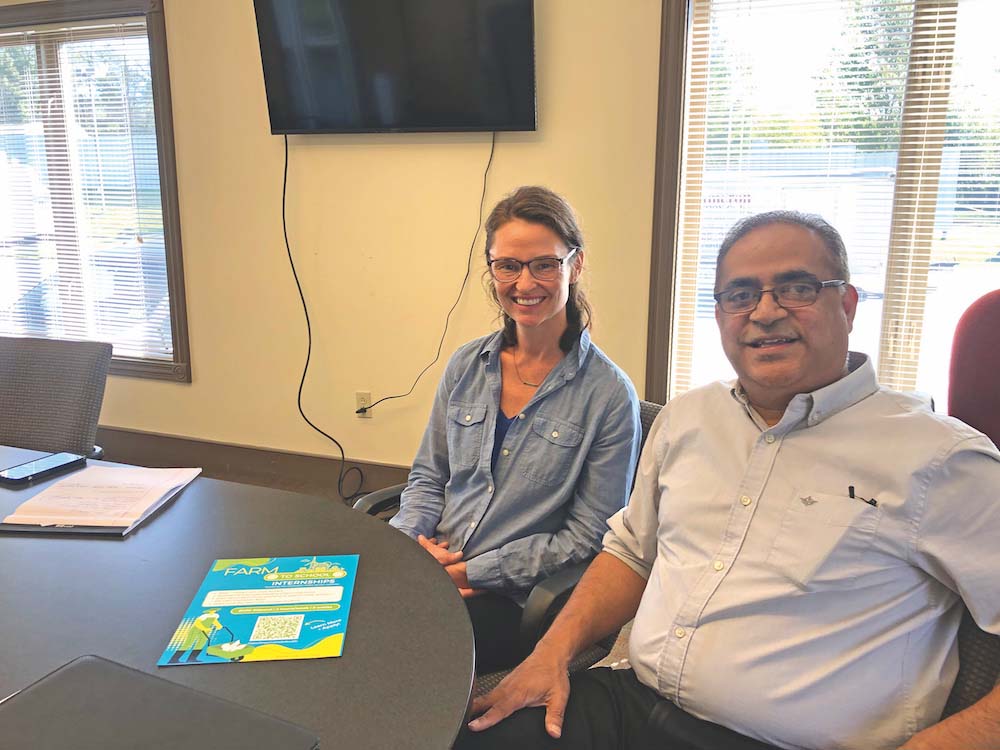 Like most things, the future of agriculture in Vermont lies in the hands of younger genera … (read more)