'Midd Mamas' to run a race for gun safety
MIDDLEBURY — Elaine Orozco Hammond is a longtime runner whose repertoire ranges from neighborhood jaunts to grueling marathons. She enjoys the freedom and health benefits that come from her favorite pastime, and wanted to share her experiences with others.
So around three years ago, Hammond reached out to a half-dozen of her friends, all of them kind souls who — like her — had children in Middlebury public schools.
Hundreds of miles of collaborative running later, the "Middlebury Mamas" are lacing up for their latest challenge: The Reebok Ragnar "Reach the Beach," a more than 200-mile relay race from Bretton Woods to Hampton Beach, N.H., that will take place Sept. 13-14.
Each of the six Mamas — Ana Benvenuto, Jennifer Bleich, Natasha Causton, Kerri Duquette-Hoffman, Mary Heather Noble and Hammond — will be running not only for themselves, but for a cause they hold dear: Gun safety. They've started an online gofundme effort with the goal of raising $3,000 for the Everytown Gun Safety Support Fund.
As of Wednesday, the crew had raised $1,045 toward its goal.
This will be the third time the Mamas have run a Ragnar race and the second time they're making it a fundraising opportunity for Everytown.
The upcoming "Reach the Beach" race will feature 36 possible exchange points for runners, with distances between them ranging from 1.4 to 10.9 miles. It's customary for teams of 12 to run these Ragnar races, so each of the six Middlebury Mamas will cover twice the ground as the average competitor. They'll each have to complete six legs of the race, instead of the usual three.
"Elaine didn't tell some of us that you could do bigger groups with shorter distances," Duquette-Hoffman joked of the extra mileage the mamas — all in their 40s — will take on.
While the race will require runners to be awake and ready to run over a 30-hour span, the relay format will at least give the competitors a chance to rest between intervals.
It should be noted the Middlebury Mamas have a critical seventh member who, while not a runner, provides key support. Amy Roberts drives the crew wherever they need to go and makes sure they have what they need at race time.
"We call her our 'Fairy Godmother,'" Duquette-Hoffman said of Roberts.
Racing together has built camaraderie and a great support system among the mamas. They've trained all summer to make sure they all successfully "Reach the Beach" later this month.
Noble has been running since she was a child. She participated in track and soccer through high school and into college.
"I was never really interested in entering races until a friend convinced me to sign up for a half marathon when my kids were little," she recalled. "I have fun doing events, but for me, it's mostly about self-care and being social."
Bleich is a former high school cross country runner. She took a break when she got married and had kids, but resumed running in earnest in 2012.
"Running in a group definitely motivates us all," she said. "We count on each other for support and to be trained enough to finish the race together. It's a big commitment and a satisfying accomplishment in the end."
Each of the women runs at her own pace. Seasoned runners like Hammond can chug right along, while Duquette-Hoffman is a self-proclaimed "slow runner."
It doesn't matter. While the Middlebury Mamas finished first in their division in a 33-hour relay race through the Adirondack Mountains last fall, they're not in it for glory; they're in it to have a good time, cheer each other along, and to support an organization that is promoting initiatives they hope will reduce the prospect of mass shootings. More than 60 people died in mass shootings throughout the country just during the month of August. While Vermont hasn't seen a Sandy Hook or Columbine situation, there have been some close calls — including in Fair Haven and at Middlebury Union Middle School. Two 14-year-old MUMS students last winter were pulled from classes after allegedly developing a plan to shoot someone on campus. A fellow student heroically reported the scheme before it could be carried out.
The mamas — who collectively have 15 children in Middlebury schools — were shaken by the incident and it fortified their resolve to support new gun safety laws.
"I think the near-miss at MUMS, along with the increasing incidence of mass shootings over the last decade has forced a lot of mothers like myself to wonder whether the possible threat of a gun violence at school is evolving toward a probable threat of gun violence at school," Noble said. "This sounds extreme, I know. But look at where we are. This has to stop. People have a right to attend school, go to work, and enjoy public spaces without the threat of gun violence."
Duquette-Hoffman agreed. She noted the sad reality that teaching at schools these days must include being prepared for a potential shooter.
"Gun violence is such a palpable thing in our kids' lives right now," Duquette-Hoffman said. "It's an interesting thing to know that at some point this year, my kid is going to go to school and they're going to practice ways to distract an active shooter in order to minimize the number of casualties. That's a reality in my kid's life."
Bleich is a MUMS parent who recalls the impact of last year's scare on campus.
"Yes, common sense gun legislation is so important to me," she said. "I've volunteered for and supported Everytown for years, so fundraising for this group feels like the right thing to do… Last year's near miss (at MUMS) was a pretty traumatic event for all of us with kids there, and in the community in general."
Anyone interested in contributing to the Middlebury Mamas fundraising goal should log on to tinyurl.com/yybj5p8w.
Reporter John Flowers is at [email protected].
More News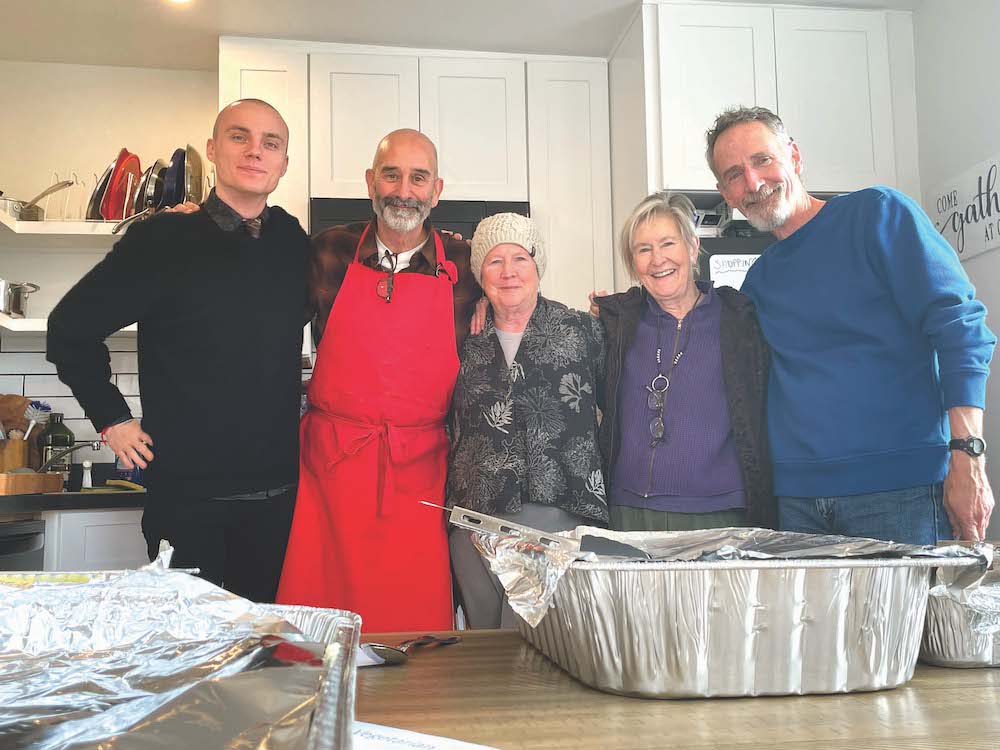 This past Thanksgiving, Nov. 23, saw almost 60 people converge upon the 1,400-square-foot … (read more)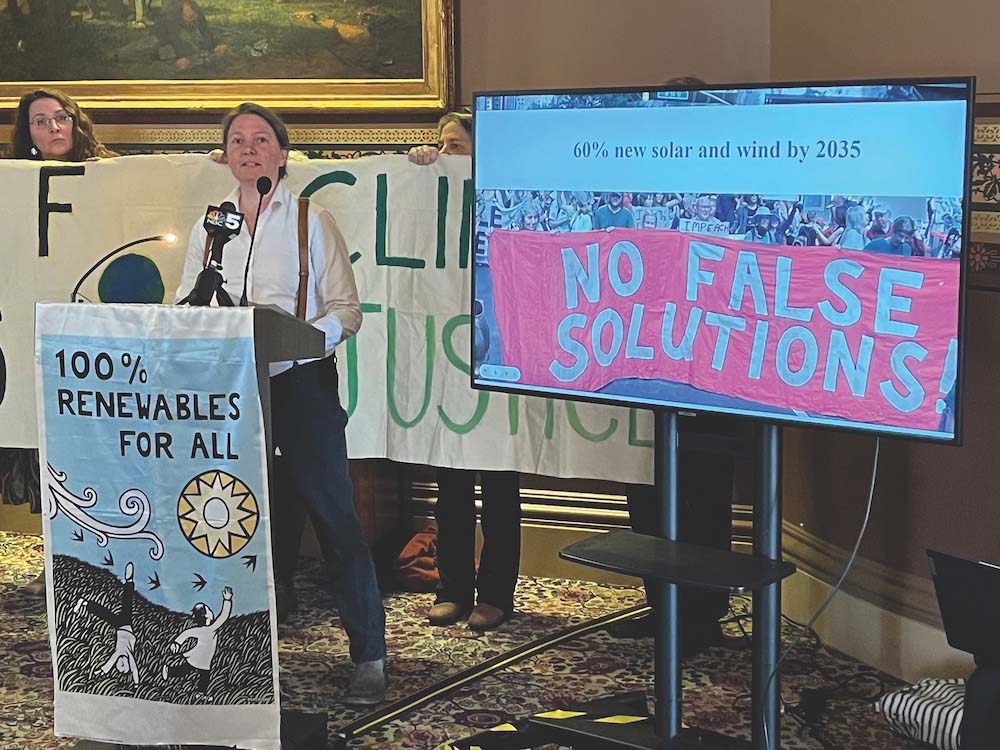 Two state lawmakers are urging Addison County folks not to ease up on efforts to battle cl … (read more)
Hunters during the 16-day deer rifle season that concluded on Sunday brought what was, acc … (read more)