Career Center opens its doors to community
My personal belief is that schools like the career center are assets to the community, and those assets should be harnessed by the community for their own professional development.
— Dana Peterson
MIDDLEBURY — The Patricia A. Hannaford Career Center this fall will continue its recent pattern of expanding opportunities for the greater Addison County community to use its state-of-the-art facilities.
Dana Peterson, Career Center superintendent, confirmed the vocational-technical center at 51 Charles Ave. in Middlebury will make equipment in its graphic design, welding and industrial design/fabrication labs open to members of the Makery. Based in the Career Center, the Makery currently offers its members access (and expert guidance) to the center's Engineering/3-D Printing Lab, its building trades lab, and its costume/sewing lab. It's now open to adult and youth members from 5 to 9 p.m. every Thursday.
Fast approaching its first anniversary, the Makery is a collaboration of the local business community, the Hannaford Career Center, and entrepreneurs like local product designer/engineer David Cole. The intent is to give aspiring entrepreneurs the facilities they need to design and launch new products and thus spawn new businesses in the county.
The Makery currently counts more than 20 members, according to Peterson, a number that organizers believe will swell as facilities are added to the mix. The visiting "makers" will soon be able to create a more diverse slate of prototypes using the center's welding, graphic design and industrial design equipment. Organizers are currently lining up mentors to help makers safely and efficiently use the new tools.
Among those tools is a Haas "mini mill," that is used in fabricating metal parts, including bearings, head gaskets and bushings. Users digitally enter their fabrication instructions into the new, $30,000 machine, which then dutifully does the work.
Peterson was also pleased to report the Makery — which is now on Instagram — has a new part-time administrative coordinator: Susan Shashok, a former Middlebury selectwoman and the creator of Caroline's Dream skincare products. The new position is being funded through a $10,000 state grant, which will also pay for some of the Makery supplies and equipment purchases.
Shashok's role will include promoting the Makery and networking with members.
Peterson is excited about the greater role the Hannaford Career Center and the Makery can play in increasing economic opportunities for Addison County residents of all ages.
"My personal belief is that schools like the career center are assets to the community, and those assets should be harnessed by the community for their own professional development," he said. "I think we play a strategic role, as the career center, in how we can help with economic development. We are basically a (grades) 9 through 12 system at the career center, but I see us as providing an opportunity to be an elementary through post-high school learning center for our community.
Increasingly, the hope is that the career center will "help people of all ages to decide what they might like to learn, and then take that skill and find and upscale job, or be able to enter the workforce in a meaningful profession," Peterson said.
More information about the Makery, including membership fees, can be found at hannafordcareercenter.org/about/the-makery.
Reporter John Flowers is at [email protected].
More News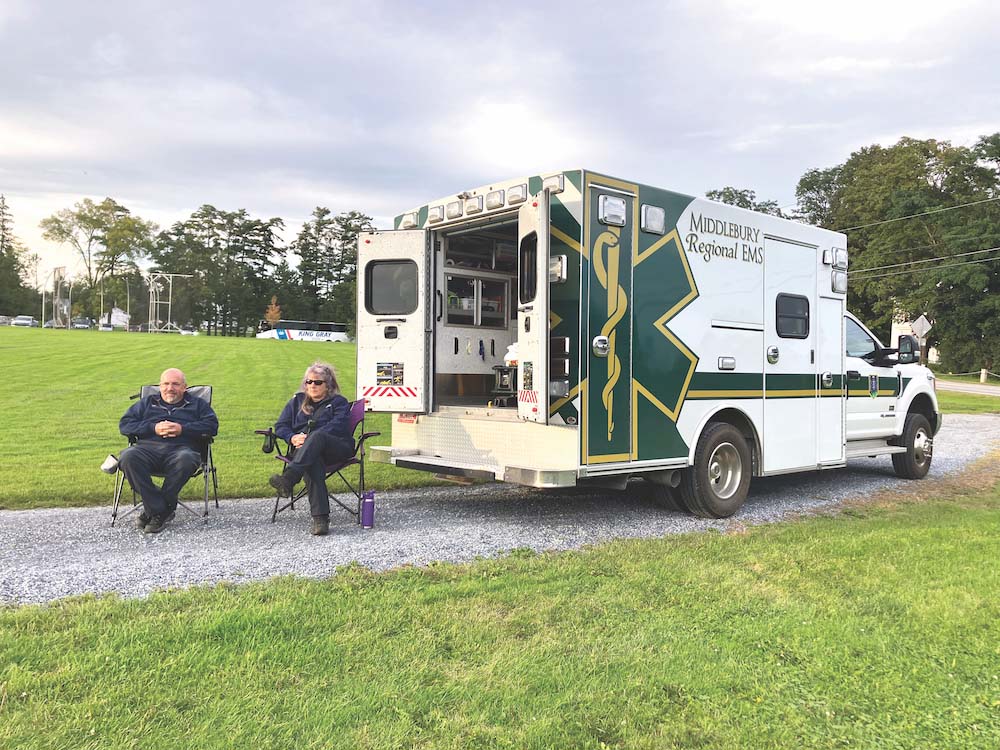 Middlebury Regional Emergency Medical Services wants to eliminate its annual Town Meeting … (read more)
Middlebury police are investigating the death of a Middlebury College junior and say the p … (read more)
In the course of her almost 101 years on Earth, Vergennes resident Margaret Clifford, bett … (read more)