Farmers' market helps kids become better eaters & entrepreneurs
"Kids don't typically get to buy fruits and vegetables themselves. This is all about empowering them to do that, and make it a normal, everyday occurrence."
— Ross Conrad
MIDDLEBURY — The next generation of Middlebury Farmers' Market enthusiasts is being nurtured this summer, one token at a time.
The tokens are part of a new, grant-funded Power of Produce (PoP) Club that's encouraging area children ages 4 to 12 to get more fruits and vegetables into their diet. Young farmers' market visitors who sign up for PoP learn nutrition information in fun ways and are also handed two $1 tokens to spend on fruits or veggies at the market each Saturday they come and check in.
"It's about health and connecting kids to the source of their food, farmers and encouraging them to eat fresh fruits and vegetables that are in season and grown locally," said Ross Conrad, a longtime farmers' market vendor who launched the PoP Club in Middlebury this spring.
Conrad also introduced another new Middlebury Farmers' Market offering aimed at young folks. It's called the Teen Enterprise Zone (TEZ), which allows area youths to sell things they make or raise themselves — at no cost to them. These aspiring entrepreneurs are given a free spot at the PoP/TEZ booth each Saturday to showcase and sell their wares. Last week saw 16-year-old Rachel Foster of Middlebury set up shop with her "Little Ray of Sunshine" business offering handmade hair scrunchies and other hair accessories.
"In our culture and society we tend to do a lot for young kids, but once they become teenagers, we often overlook them," Conrad said. "We wanted to do something for the teens as well, and that's where TEZ comes in."
Denecker Chevrolet is the primary sponsor of TEZ.
"Both the PoP Club and Teen Enterprise Zone are opportunities for area youth to learn that the Middlebury Farmers' Market is a space that welcomes and supports them," said market President Lisa Woronzoff. "In doing so, the farmers' market is more fully representative of all our community members while the youth establish a connection with local foods and the local economy. It is our hope that their experiences with the PoP Club and TEZ inform lifelong healthy eating habits and positively affirm their entrepreneurial goals.  We are also so grateful to all the community sponsors who supported these two initiatives. Their support is indelibly representative that area youth are supported throughout Addison County."
PoP Club and TEZ have been gaining a nice following during their maiden runs. Coordinator Emma Page has signed up around 75 PoP enthusiasts thus far. She's dreamed up and implemented several neat activities for kids to try out healthy foods. Among them: Edible potato heads, scavenger hunts, blindfolded taste tests and a salsa-making workshop.
Page is pleased to see her young charges conquer their food inhibitions. She marvels at some of the choices the children make with their food tokens. Radishes, kale, red cabbage — stuff some of them wouldn't have dreamed of heaping on their plates.
"They come back with some surprising things," she said.
Tokens are only good for buying fresh fruits and vegetables. Vendors turn in the tokens to PoP for cash.
Some of the young PoP-ers race into the market to spend their tokens as soon as they get them. Others are saving them to make s big purchase later this summer. Page said one child wants to splurge on a giant pumpkin.
"It's a lot of fun; the day goes by so quickly," Page said.
The children are also building connections with the people who produce the food they eat. And they're buying local.
"Kids don't typically get to buy fruits and vegetables themselves," Conrad said. "This is all about empowering them to do that, and make it a normal, everyday occurrence. They see their peers doing it and it becomes normalized and hopefully engrained."
The PoP program started in Oregon and has since spread to many parts of the country. There are a handful of PoP Clubs in Vermont, according to Conrad. Middlebury's PoP Club is being financed in part through a $1,280 grant from the RiseVT program based at Porter Hospital. Around a dozen local businesses have provided direct or in-kind contributions.
The grant allows modest compensation for Page and payback for the tokens program.
Conrad and his colleagues want to see PoP and TEZ offered year-round, but that will require more sponsors and resources. Current funding will take those programs into November, Conrad estimated.
Anyone interested in sponsoring the PoP or TEZ offerings should contact Conrad at [email protected].
Reporter John Flowers is at [email protected].
More News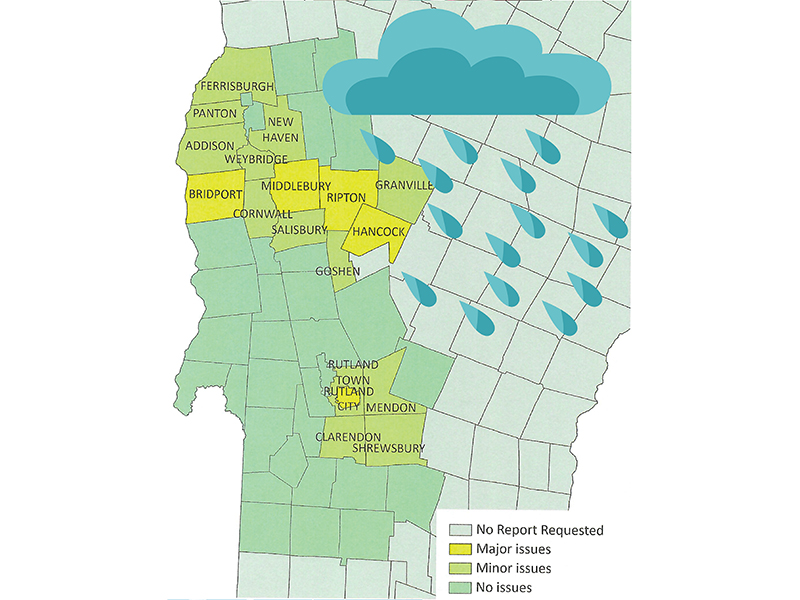 Local towns may get federal money to pay for more than a million dollars in cleanup and re … (read more)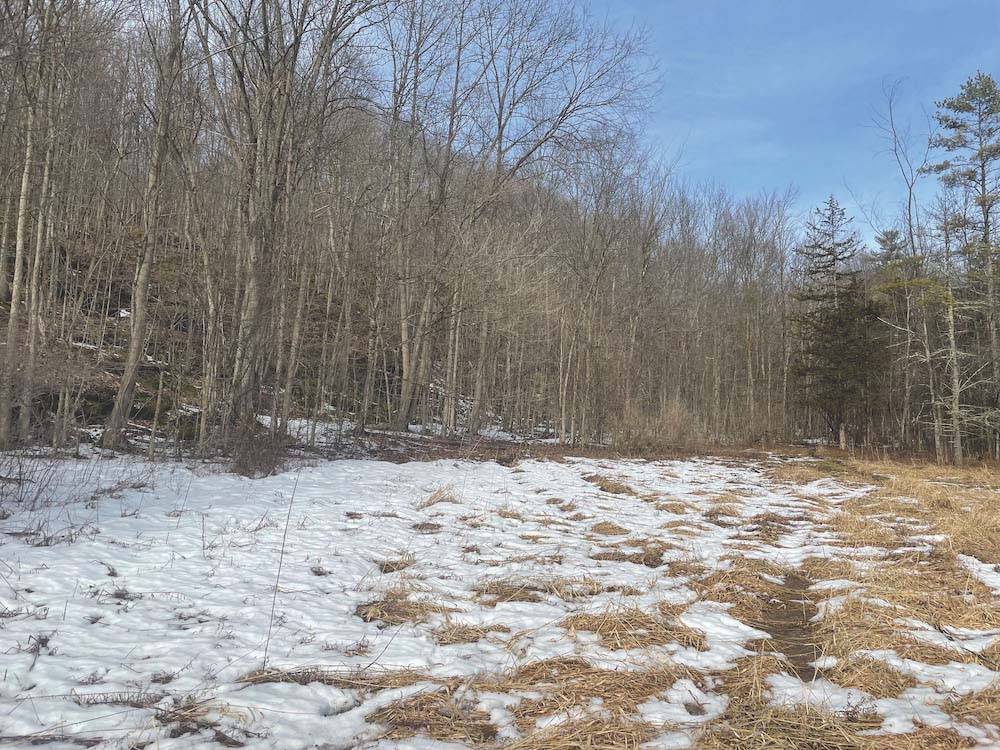 The Vermont Fish and Wildlife Department is putting $566,667 in grant money toward conserv … (read more)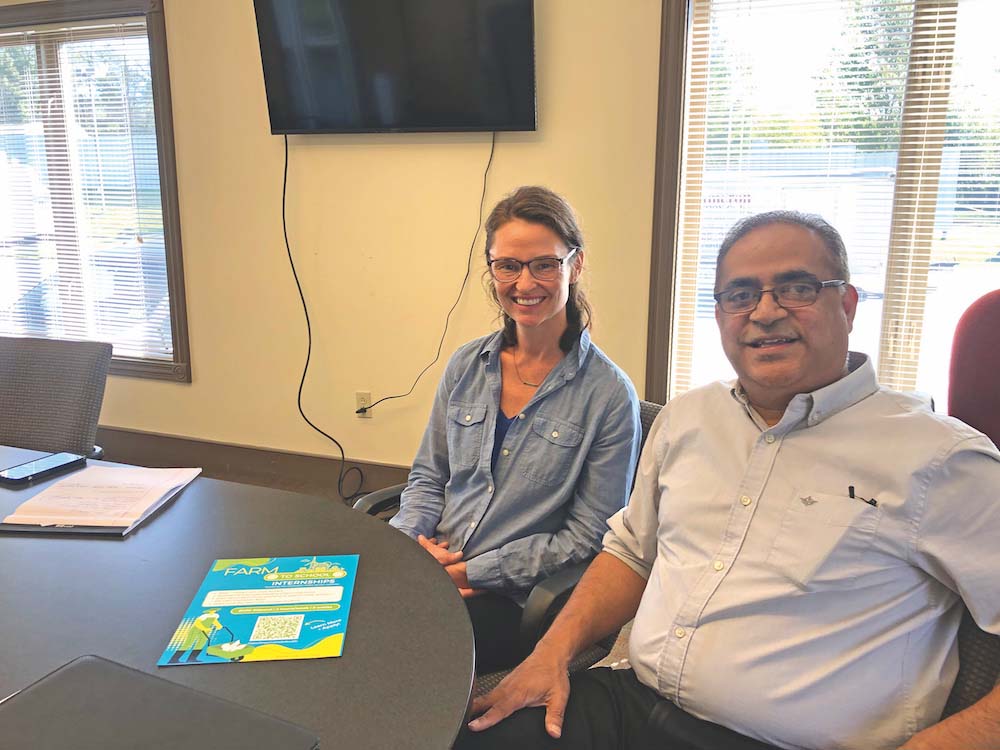 Like most things, the future of agriculture in Vermont lies in the hands of younger genera … (read more)