Mad Taco among new tenants of Stone Mill
MIDDLEBURY — The new owners of Middlebury's Stone Mill building have lined up three commercial tenants — including the Mad Taco restaurant — that will open their doors after substantial interior renovations are completed at the 9,000-square-foot structure in Frog Hollow early this fall.
Business partners Mary Cullinane and Stacey Rainey of Community Barn Ventures confirmed the news on Monday while workers continued to prepare the Stone Mill for mixed uses that will include the restaurant on the ground floor, retail and office spaces on the second and third floors, respectively, and four Airbnb lodging units on the fourth and fifth (mezzanine) floors.
Headlining the retail space will be a public market to include a coffee shop and an eclectic mix of vendors that will give folks one-stop shopping opportunities. Rainey and Cullinane revealed two of those vendors are already successful operations in Chittenden County: Dedalus Wine and Slate Home.
Dedalus began as a small backroom wine shop with a dozen or so selections and now carries hundreds of wines — many of them  priced at less than $25 — at its headquarters at 388 Pine St. in Burlington.
"Over the years we've grown to become one of the best indie wine shops in the country," reads a store bio at dedaluswine.com. "We've added a world-class cheese, charcuterie and conserva selection and built a warm, welcoming wine bar stocked with awesome bottles and great food. All under one roof."
Rainey said Dedalus will occupy two stalls within the public market.
Slate, based at 89 Church St. in Burlington, offers a variety of home, kitchen décor, lifestyle and stationery products produced by "ethical and sustainable vendors," according to its website.
Slate and Dedalus representatives will be at the upcoming Middlebury Block Party on Aug. 14. Mad Taco will serve as food vendor for the outdoor community gathering on Main Street that will include live music, games, raffles, shopping specials, kids' activities, cotton candy and lots more. Slate and Dedalus will showcase some of their products at a pop-up event in the Community Barn Ventures space at 44 Main St.
"We're excited to introduce them to the community," Cullinane said of the Stone Mill's future tenants.
Rainey and Cullinane are pinning down additional tenants for their project and hope to have more news to share in the coming weeks.
MEET MAD TACO
Meanwhile, local fans of southwestern cuisine are looking forward to Mad Taco's arrival. Co-owners Joey Nagy and Wes Hamilton launched their first Mad Taco restaurant in Waitsfield in 2010. Middlebury will become Mad Taco's fourth Vermont location, joining Waitsfield, Montpelier and Essex.
Nagy, during a Monday phone interview, said he and Hamilton during the past five years have received a lot of encouragement to bring the Mad Taco to Middlebury. While the partners have long been intrigued by the idea, it never seemed like the right time to follow through due to other business commitments. In addition to its three restaurants, Mad Taco has a thriving catering business.
"We were always working on other projects and were in a place of, 'It didn't make sense yet,'" Nagy explained. "We've been trying to figure out our company growth."
But the stars began to align this past spring on Middlebury expansion thanks to Rainey's outreach. She and Cullinane offered Mad Taco a soon-to-be renovated Stone Mill space right next to the Otter Creek. The Storm Café had enjoyed a more than 30-year run at the same location. Nagy liked the idea of seeing people enjoying Mad Taco food and margaritas on the property's outdoor deck.
"It came together and we're super-excited about the (Stone Mill) space," Nagy said.
The Middlebury Mad Taco space will feature around 25 seats, along with six picnic tables on the outside deck for seasonal service overlooking the Otter Creek. The restaurant will employ up to six full-time workers and up to eight part-timers, depending on customer flow, according to Nagy. He said Nate Davis and Sean Gallagher — two Mad Taco employees with Middlebury roots — will be among key staff at the restaurant.
Mad Taco offers what it bills as "exceptionally inspired and creative Latin cuisine," with a menu that includes burritos, enchiladas, quesadillas, tamales and fajitas. More information can be found at themadtaco.com.
Nagy stressed Mad Taco will bring to Middlebury the same community service ethos it exhibits at its other locations. Namely, the company will donate to local charities and nonprofits, with a particular emphasis on children's causes. Mad Taco often contributes to local silent auctions and supplies food to fund raising efforts.
"We're looking forward to being a part of the community," Nagy said.
Mad Taco, Slate and Dedalus fit the mold of what Rainey and Cullinane believe is needed in Middlebury: Quality, affordable products that will keep shoppers local.
"These are businesses that have a following that you now — if you live in this area — have to drive more than an hour in some cases to get to," Cullinane said. "We've want to change that traffic pattern, so rather than going out of Middlebury, you can now come to Middlebury. And that's really what we're trying to accomplish."
She believes the new businesses will complement downtown Middlebury's current offerings.
"We are in such awe of places like American Flatbread and Two Brothers Tavern have done to this community," she said. "We want to add and contribute to the bar they have set. We think this will be a good addition."
Workers this week were framing walls, working on the elevator shaft and fashioning outdoor decking for the Stone Mill building. Addison County-based McLeod Kredell Architects and Silver Maple Construction are part of the development team.
"The public market, the co-working space and the lodging is largely framed, and the plumbing and electrical work is getting under way this week," Rainey said. "It's starting to visually come together in the interior; it's always nice to see a project go from paper to actual form. We're very excited about that."
Cullinane and Rainey said the Stone Mill building and its tenants should be open for business by the end of September.
Reporter John Flowers is at [email protected].
More News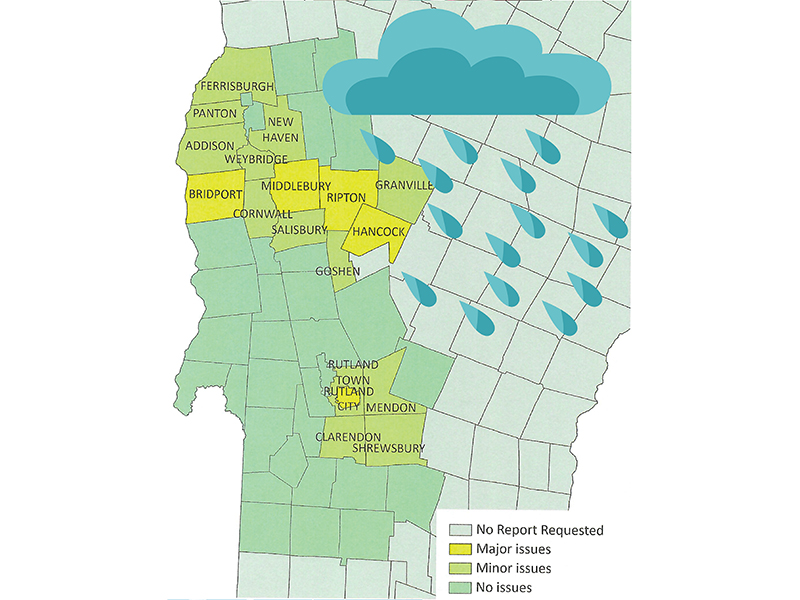 Local towns may get federal money to pay for more than a million dollars in cleanup and re … (read more)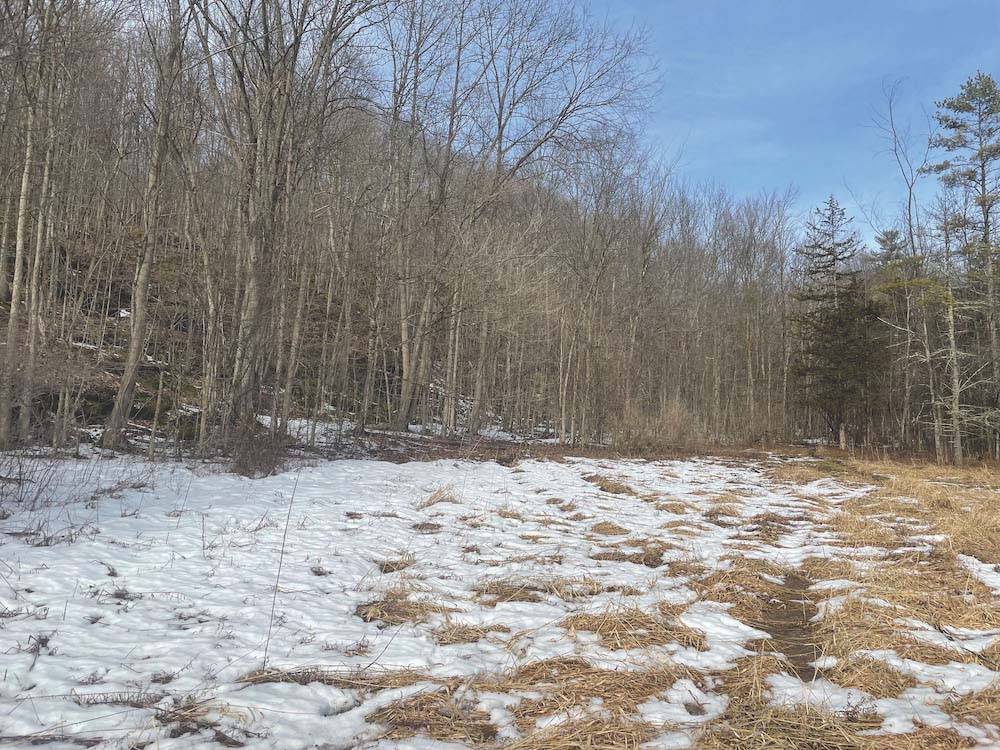 The Vermont Fish and Wildlife Department is putting $566,667 in grant money toward conserv … (read more)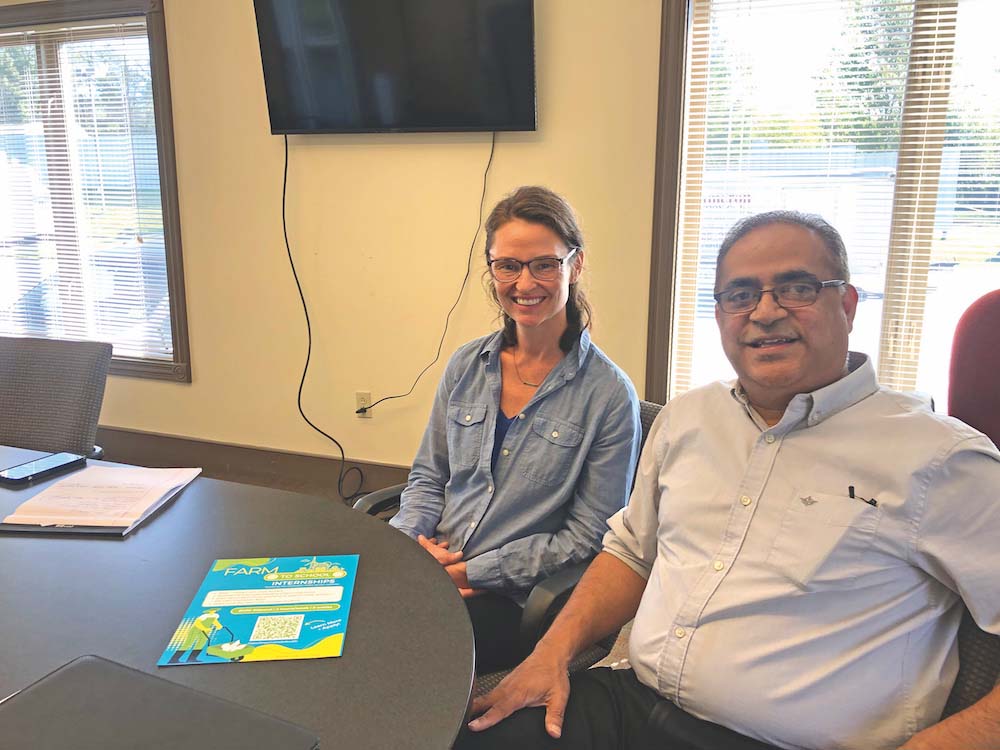 Like most things, the future of agriculture in Vermont lies in the hands of younger genera … (read more)