City group eyes alternatives to plastic bags
VERGENNES — A small group of Vergennes-area residents is working with city businesses and residents to help prepare the Little City for next year's implementation of the new state law banning single-use plastic bags, plastic straws and Styrofoam containers.
The new law, which takes effect in July 2020, will prohibit shops and restaurants from giving customers those environmentally unfriendly items.
According to EcoBag Vermont Vergennes co-organizer Kate Coburn, the group originally came together about 10 months ago, with support from an established Middlebury EcoBag effort. At that point its goal was getting a vote on such a ban onto the city's March 2019 Town Meeting Day ballot.
Members circulated a well-received petition, held a meeting at the Bixby Library attended by about 20, and, according to Coburn, were supported by many businesses and the Vergennes Partnership. She said they felt confident about success in their effort.
But when it became clear the Vermont Legislature would pass the statewide law, the group shifted its focus to helping businesses and people prepare for the coming transition, Coburn said.
"Our mission is really to change the culture around plastics in Vermont, with a specific focus in Vergennes," Coburn said.
Now the group meets monthly in the Bixby, although there are only a handful of regular attendees, including co-organizer Rachel Doran and active Vergennes Union High School student Rory Patch.
"We've got high school students, people who are part of a business, and we've got health care (workers). We're a tiny group, and what we really need right now is to expand," Coburn said. "That's the primary goal right now, to get more people helping to change the culture of Vergennes."
 They are getting word out on social media, including the message that the Little City, population about 2,600, probably has been using about 26 million single-use plastic bags a year. The U.S. is using about 100 billion such bags a year, she said, and only 4 percent are recycled.
"This is a relatively simple way that we can make an impact on the environment," Coburn said of abandoning single-use plastic bags.
According to the group's ecobagvt.home.blog, "A ban does help change consumer behavior. Study after study has shown that bans have reduced bag waste anywhere from 60% up to 90%. Ireland, which requires a 22-cent fee for plastic bags, has dropped annual bag usage from almost 350 to 14 per person between 2007 and 2012."
They are also acting to ensure alternative bags are available, in part by working with the larger Middlebury group to get bags sewn to be given to city businesses to provide to customers.
"(We want) to make sure everyone has a bag, that there are no obstacles there. For example, in the shops it's leave a bag, pick up a bag. That's an initiative that we're very interested in starting. The bags are largely going to be sewn, so they'll actually be created in the community," Coburn said.
Shop owners are cooperating, she said, citing Everywear for Everybody, which is looking to provide bags to regular customers who then will receive discounts when they return with the bags; Sweet Charity, which is using donated bags that are passed along to customers; and many others that will switch over to paper.
"Shops in the town are amazing," Coburn said. "Most of our shop owners, almost 100 percent, have said, 'Here's what we're going to do.'"
The group has talked to restaurant owners, who Coburn described as largely cooperative, but it has not yet fully turned its focus to the questions of takeout containers and straws.
"Our restaurants are actually pretty good," Coburn said, adding, "The most important thing is our local representative is a restaurant owner (Matt Birong of the Three Squares Café), and he's 100 percent on board."
The group's attention will probably turn to those questions later this year, Coburn said, and also to other plastic concerns such as hard-plastic containers for salad greens often found in supermarkets.
But she said working to transition toward the new law is a great place to start.
"It's about plastics, period. We have to start with something we do every week, every day," Coburn said, adding of their decision to focus on single use plastic bags: "you've got to start somewhere."
The group is looking for people to sew bags or donate fabric. Those interested or interested in learning more may email [email protected].
Andy Kirkaldy may be reached at [email protected].
More News
Blasting ledge could begin on Monday in Vergennes as work on the $25 million Vergennes Gra … (read more)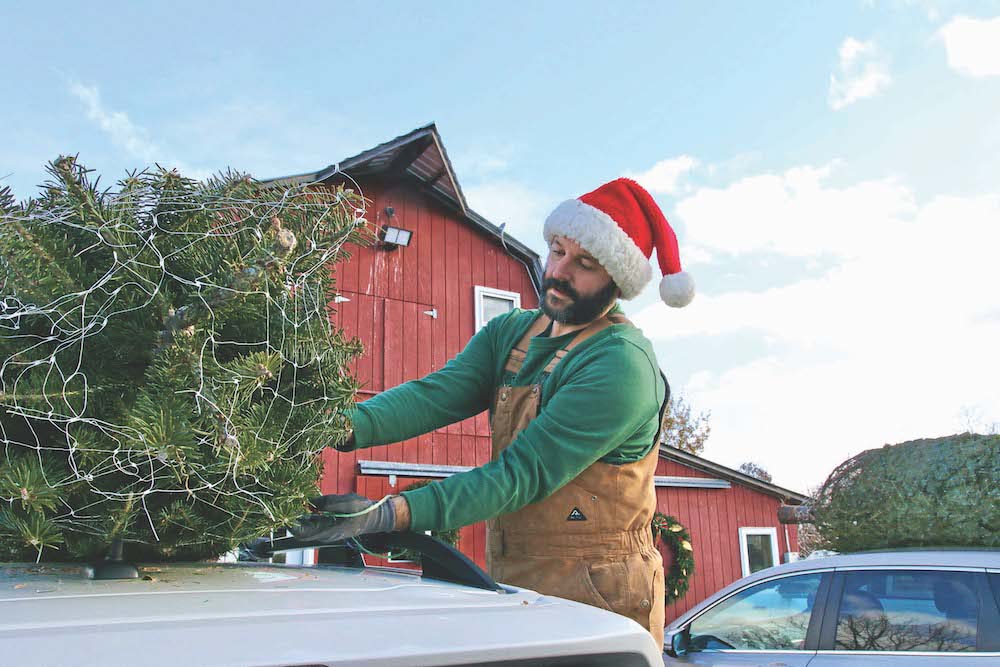 With the holiday season underway, county Christmas tree farms have begun welcoming visitor … (read more)
As the Middlebury Snowbowl prepares for opening day this Saturday, Dec. 9, loyal skiers an … (read more)