Vergennes Police Log: Truckers cited for exceeding weight limits
VERGENNES — Vergennes police last week issued tickets to drivers of two tractor-trailer trucks for exceeding legal weight limits.
On July 19 city police ticketed one operator for a truck they said was 12,400 pounds overweight after stopping the vehicle for speeding. That ticket came to $788, according to police.
On July 18 police stopped another truck on Main Street for defective equipment and ended up issuing the driver a $123 ticket because the truck was allegedly 3,300 pounds overweight.
In about a dozen special traffic patrols throughout the city between July 15 and 21 Vergennes police also ticketed two drivers and warned three for various offenses.
During that week Vergennes police also:
On July 15 helped a motorist get into a locked vehicle at Shaw's Supermarket.
On July 16 served an abuse-prevention order on a male Vergennes resident.
On July 17:
• Spoke to the owner of a dog barking at a South Water Street home.
• Told a man drinking beer outside the American Legion post to pour it out and move along; he cooperated.
On July 18:
• On behalf of state officials looked for a Main Street address where prescription painkillers were allegedly being sold; police said they found no such address, but searched the area.
• Dealt with a minor two-car accident on South Water Street.
• Helped a motorist get into a locked vehicle at the intersection of Main and Green streets.
• On behalf of Vermont State Police requested that a city resident who had been the victim of internet fraud contact the Attorney General's Office.
• Began investigating a report that a female victim of domestic assault had received a harassing and threatening message; police said she apparently received another such message on July 21.
• Heard a complaint that silage trucks were speeding on Macdonough Drive.
On July 19 calmed an arguing couple on the city green.
On July 20:
• Helped state police by finding a woman near the intersection of West Main Street and Hillside Drive.
• Were told a number of items had been taken from a vehicle parked on Hillside Drive, including a phone charger, radar detector and cigarettes.
More News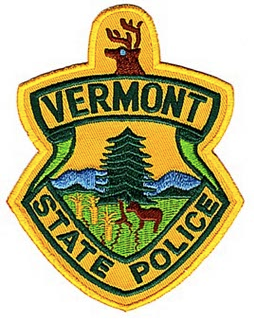 Police have not yet determined whether they will charge a youth in the killing of a Waltha … (read more)
A Vergennes police officer was the first law enforcement official to respond to a home on … (read more)
Vermont State Police operating out of the New Haven barracks dealt with two violent incide … (read more)