OV tabs JV basketball coach for varsity
BRANDON — Otter Valley Union High School has hired longtime JV boys' basketball coach Michael Stark to lead the boys' varsity team. 
Stark has led the OV JV since the 2012-2013 season, according to OV Athletic Director Steven Keith, and is ready to help the program continue to thrive. 
"He has been a vital element to the success of our boys' basketball program in the past seven years and we look forward to him continuing that success," Keith said.
Keith cited Stark's year-round dedication, work ethic, and ability to create a positive atmosphere. 
"Coach Stark is a dedicated and hard-working individual who thrives on helping his players develop during the course of a season. His ability to lead off-season programming and develop in-season curriculums will be a key part of his program development," Keith said.
"He has a competitive mindset, but fosters teams that thrive on character and heart following the manner in which he coaches. His passion and energy that he coaches with rub off on his players and those around him. We look forward to having him lead our program."
Stark replaces Greg Hughes, who leaves after six years leading the OV varsity to a 68-63 mark that included a 16-7 record and a trip to Barre in 2015 and four winning seasons. 
Keith said Hughes's family is expecting a second child next month. 
"With two young children he decided to step away to spend more time with them," Keith said. 
More News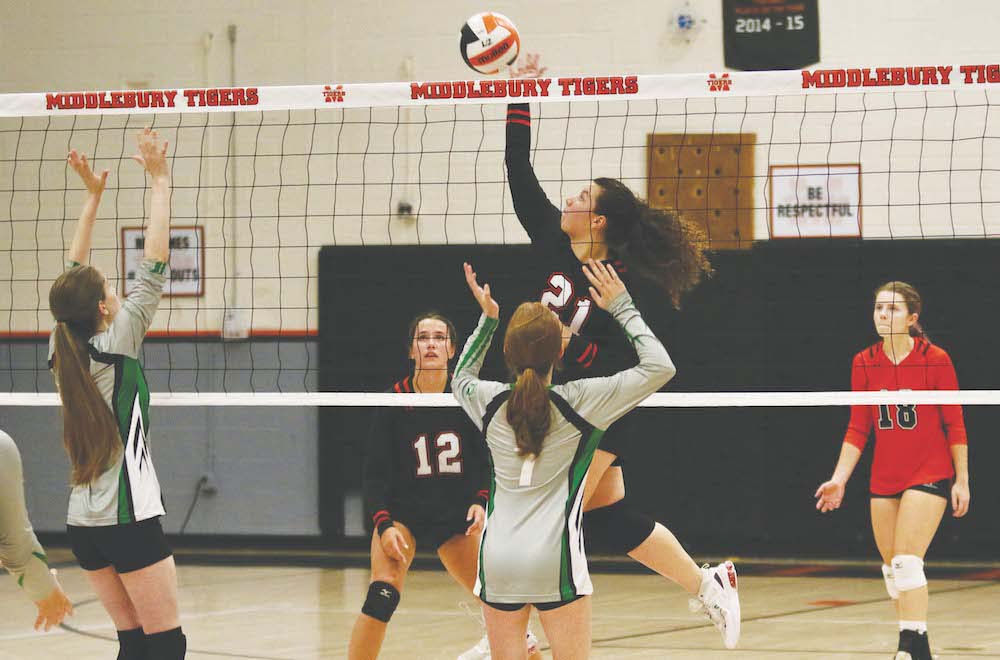 The first-year Middlebury Union High School girls' varsity volleyball team continued its r … (read more)
Soggy conditions didn't slow down Middlebury runners noticeably at a cross-country meet ho … (read more)
I gave Bill Lee a call last week, hoping he was at his home in Craftsbury and we might arr … (read more)