Area farms recieve land grants
PANTON/STARKSBORO — Two Addison County farms were among the 18 Vermont working lands businesses and service providers that were recognized in June at an event celebrating the Working Lands Enterprise Initiative. The initiative was created by the Legislature in 2012 to stimulate economic development in the agricultural and forestry sectors. 
Gov. Phil Scott and Agriculture Secretary Anson Tebbetts recognized each grantee at the Intervale Center in Burlington. The location was chosen to emphasize the importance of working lands businesses to Vermont's economy and heritage. 
For 2019, the Working Lands Enterprise Board deployed $823,000 in grants and contracts to 18 agriculture and forestry businesses and service providers around the state. The Addison County grant winners were Agricola Farm of Panton and Footprint Farm of Starksboro. 
Agricola Farm received a $50,000 Infrastructure Development grant to support its Agricola Meats offerings. More information on the business is online at agricolavermont.com. 
Footprint Farm secured $14,700 from the Working Lands Enterprise Initiative to purchase or upgrade equipment to increase capacity for wintertime produce storage and delivery. Learn more about this company at footprintfarmvt.com. 
The Working Lands Enterprise Fund budget will increase in Fiscal Year 2020, with the highest ever allocation of $1.594 million, including one-time funds specifically focused on the dairy sector. Since its inception in 2012, the Working Lands Enterprise Board has invested over $5.3 million in 184 projects, affecting every county of the state and resulting in more than 500 jobs. 
"It's clear these efforts and investments make a difference, which is important to our economy and state. This collaborative approach is important to meeting the goals my Administration has set to grow the economy, make Vermont more affordable, and protect the most vulnerable," Gov. Scott said. 
Part of the strategic plan for this year was the creation of Industry Impact grants for projects ranging from $50,000-$150,000. These projects must impact the supply chain for low-grade wood or dairy, two industries determined by the WLEB in need of larger investments to achieve viability. 
The funding opportunity for FY20 is scheduled to post this fall on the Working Lands website, workinglands.vermont.gov. 
More News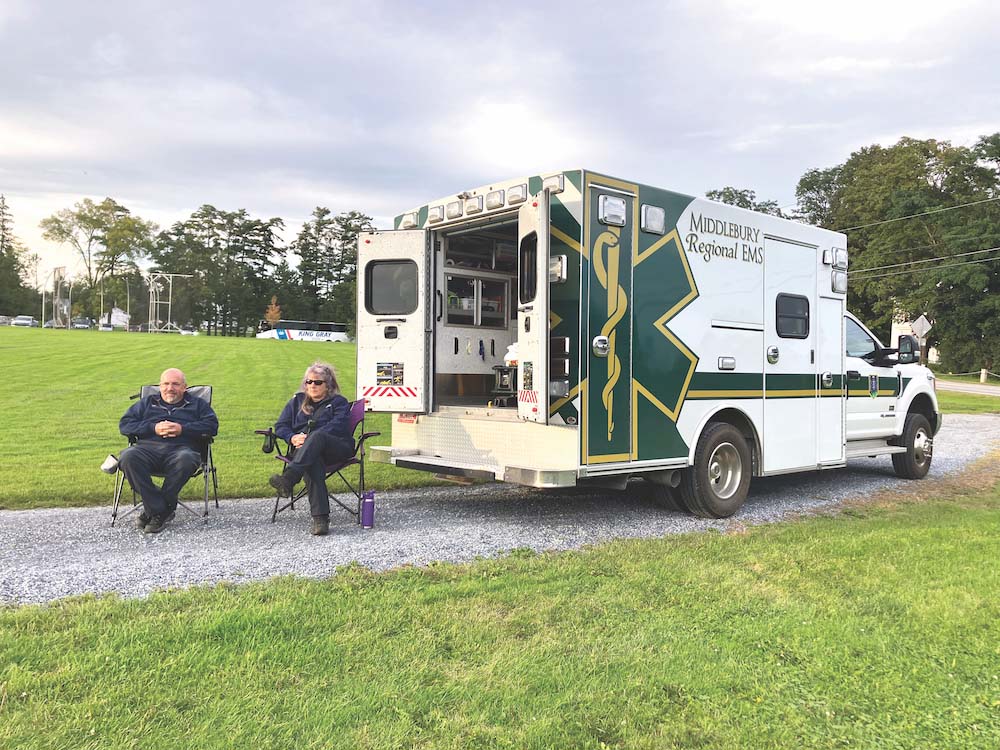 Middlebury Regional Emergency Medical Services wants to eliminate its annual Town Meeting … (read more)
Middlebury police are investigating the death of a Middlebury College junior and say the p … (read more)
Vergennes resident Margaret Clifford offers nearly a century of recollections, from losing … (read more)