MNFF opening and closing films announced
MIDDLEBURY — The Middlebury New Filmmakers Festival announces its opening and closing night films for this year's fifth annual event, Aug. 22-25 in Middlebury. In addition, MNFF is introducing a late night screening at the festival.
MNFF has selected an inspiring documentary, "The Dog Doc," as the opening night film, screening on Aug. 22, 7 p.m., at Town Hall Theater in Middlebury. "The Dog Doc" tells the story of Dr. Marty Goldstein, a maverick veterinarian, and his dedicated team of DVMs at Smith Ridge Veterinary Center, as they create a mecca for pets and their owners looking for hope and a last chance for animal healing. "The Dog Doc" poses deep questions about treatment, pushing humans to consider the difference between medication and integrative, holistic care and to contemplate the nature of universal sympathy. This film offers an immersive view into a seldom seen world, painting a picture of pure dedication and joy.
Director Cindy Meehl and Dr. Jacqueline Ruskin, DVM, and partner at Smith Ridge, will attend the opening night screening here in town and will participate in an on-stage event following the screening, hosted by MNFF Artistic Director Jay Craven.
"We are so excited and honored to bring 'The Dog Doc' to Middlebury New Filmmakers Festival this summer!"said Meehl. "It was a huge challenge to make this film which was so dependent on extraordinary access to the doctors, clients and furry patients. I believe that dogs, cats, and people will benefit from this story about a cutting edge alternative path to health. I am so passionately in love with all my animals and want them around for a very long time. That is why I had to make this film, so others would have new insight in how to keep their own pets and their family healthier. I look forward to great discussions with the Middlebury audience."
Fast forward to closing night on Aug. 25, MNFF has selected "Ernie & Joe" to close this year's Fest, screening at 8 p.m. at Town Hall Theater. "Ernie & Joe" is an intimate portrait of two San Antonio, Texas police officers who are helping change the way police respond to mental health calls. The film takes audiences on a personal journey, weaving together the officers' experiences during their daily encounters with people in crisis. In taking this different path, Ernie and Joe's success is engendering change in police departments around the country.
Director Jenifer McShane will attend the closing night screening and be in conversation with MNFF Artistic Director Jay Craven following the screening.
"Upon learning of the innovative work of the SAPD mental health unit and meeting Ernie and Joe in person, I felt compelled to make this film," McShand said. "Their jail diversion work is humane and desperately needed to improve not only the health of the mentally ill, but also of their families. We have seen many films illustrating the multitude of sins in police departments across the country. 'Ernie & Joe' introduces us to officers trying and succeeding in doing it right."
New to the Fest this year, MNFF will present "Late Night at The Marquis"— a special screening on Friday, Aug. 23, 11 p.m., at the Marquis Theatre in Middlebury. Modeled after Sundance Film Festival's signature Midnight Screenings, MNFF's iteration will showcase an astonishing and utterly original animated film, "Ruben Brandt, Collector." Geared to audiences 18+, this wildly colorful film follows Ruben Brandt, a psychotherapist forced to steal masterpiece paintings to cure his horrific nightmares. He enlists four of his patients/confidants to form a strike team that regularly and with great success pulls off heists at the Louvre, Tate, Uffizi, Hermitage, and MoMA Museums, to name but a few of their targets. "Ruben Brandt, Collector" is the brilliant work of Hungarian director Milorad Krstic and displays a prodigious talent and imagination.
To get tickets, fest passes or learn more visit middfilmfest.org.
More News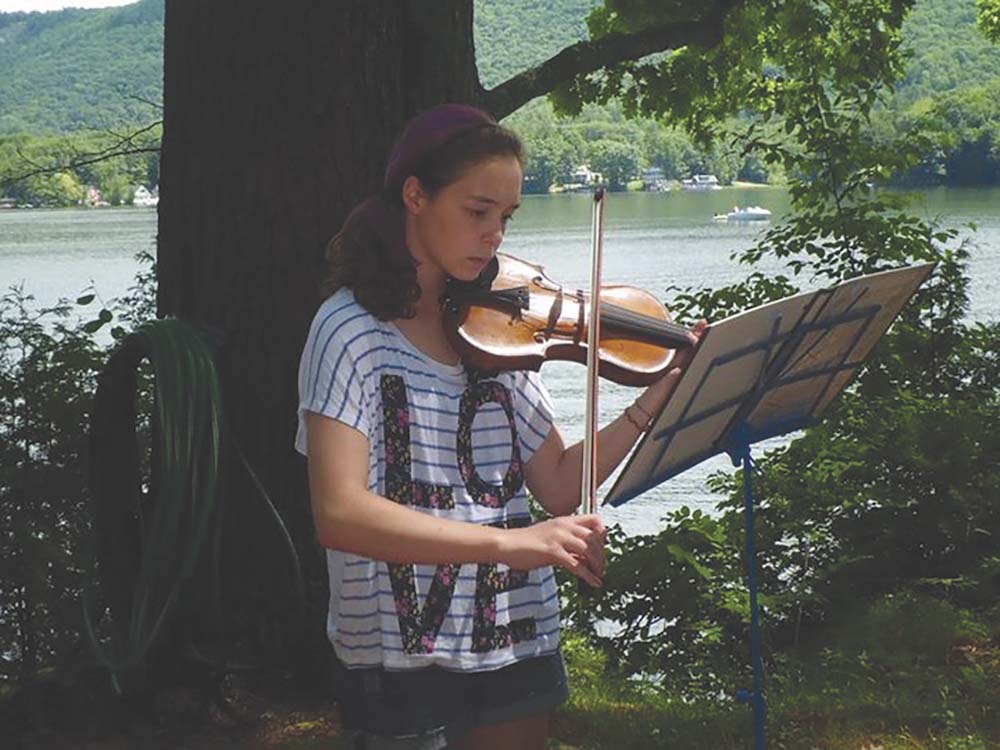 It's more than just band camp… it's Point CounterPoint. And this very special place, nestl … (read more)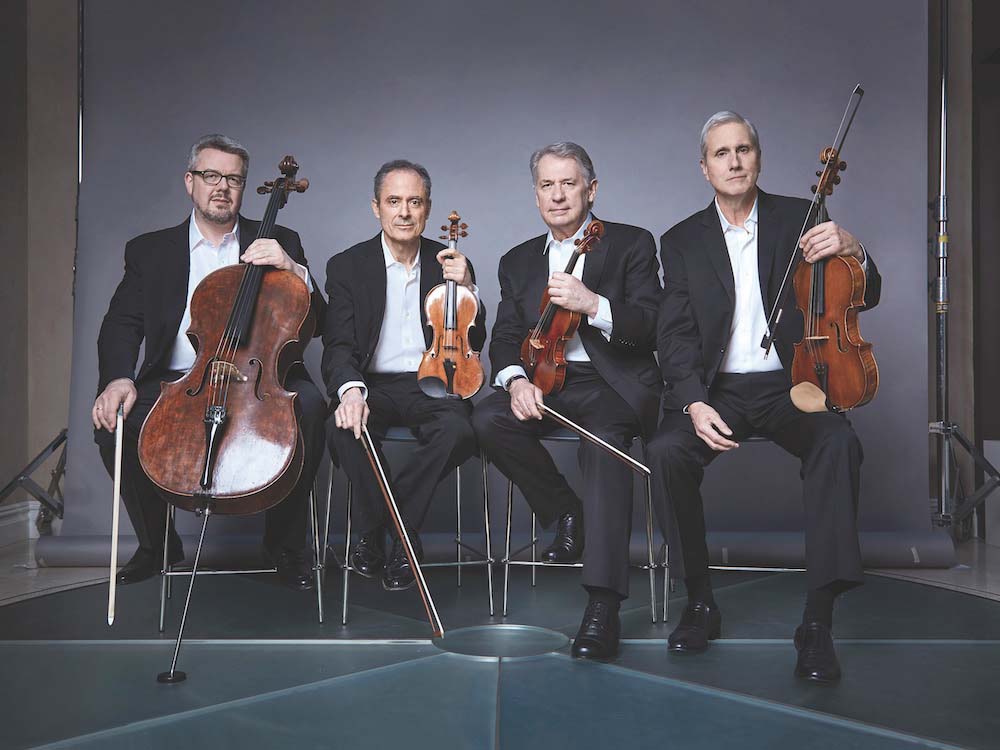 The Middlebury Performing Arts Series proudly opens its season with the legendary Emerson … (read more)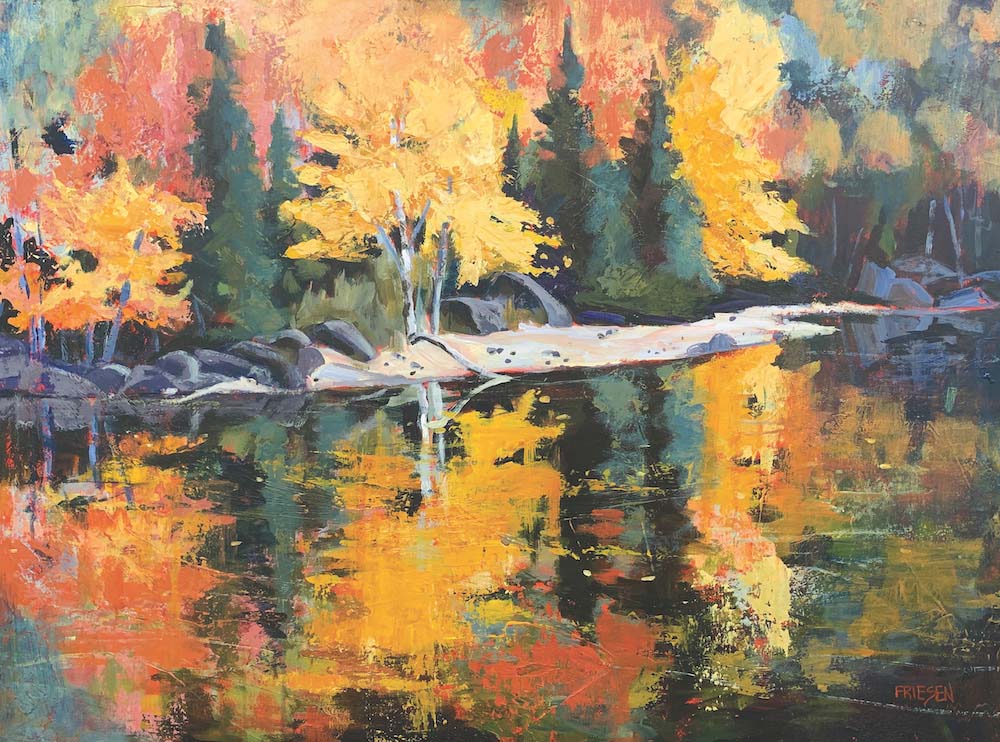 "Nature's Inner Light," a two-person exhibition featuring new work by Penny Billings and H … (read more)