Davenport Solar, landowners reach agreement
BRANDON — Davenport Solar LLC has reached an agreement with the landowners adjacent to their proposed new solar site near Syndicate Road and West Creek Road in Brandon and also with the state. The agreement clears the way for a certificate of public good that could soon be issued by the Public Utility Commission (PUC), the agency that regulates utilities in Vermont.
The proposed solar array would generate 15 megawatts of electricity. For the sake of comparison, in Addison County there is a 4.99MW array in Panton (off Panton Road near Jersey Street), a 2.2MW array off Route 7 north of New Haven Junction and a 2.2MW solar farm in Middlebury off Route 7 behind the former Blue Spruce Motel.
In Brandon, Debbie and Bruce Howard in January asked the PUC to be made an intervener in Davenport Solar's 15-megawatt project because of the aesthetic and historical impact the solar panels would have on their historic farmhouse off Old Brandon Road.
That legal action put a temporary halt to the project. However, a memorandum of understanding was filed with the PUC on June 13 that states the company will plant 42 trees between the farmhouse and the solar panels. The trees will be a mix of white spruce and white pine between six and eight feet tall and spaced 15 feet apart.
The company also agreed to pay the Howards $3,750 within seven days of the memo's execution and an additional $3,750 after the project's completion. Once the memo has been executed, the Howards will withdraw their status as interveners.
The company also filed a stipulation it signed with the Vermont Agency of Agriculture, Food and Markets that will determine what happens to the dirt that will be turned to place the solar panels.
According to the stipulation, close to 80 percent of the 65.5 acres that the project will be built upon is used to harvest hay, and 66 percent of the 172-acre area will rest on prime agricultural soil.
Davenport Solar will keep all the soil on-site and protected, according to state standards. Tree stumps can be removed if they interfere with access roads, but only after the soil has been shaken off of them. Large logs from site may be removed, but all other wood must remain and vehicles used on-site must not have an axle load of more than 12,000 pounds.
On June 27, the PUC issued an extension to the deadline that allows non-petitioners to file direct testimony. The extension was requested by Davenport so the company could finalize on-going settlement discussions with other landowners. There will be an updated schedule for the project no later than Aug. 2.
More News
Blasting ledge could begin on Monday in Vergennes as work on the $25 million Vergennes Gra … (read more)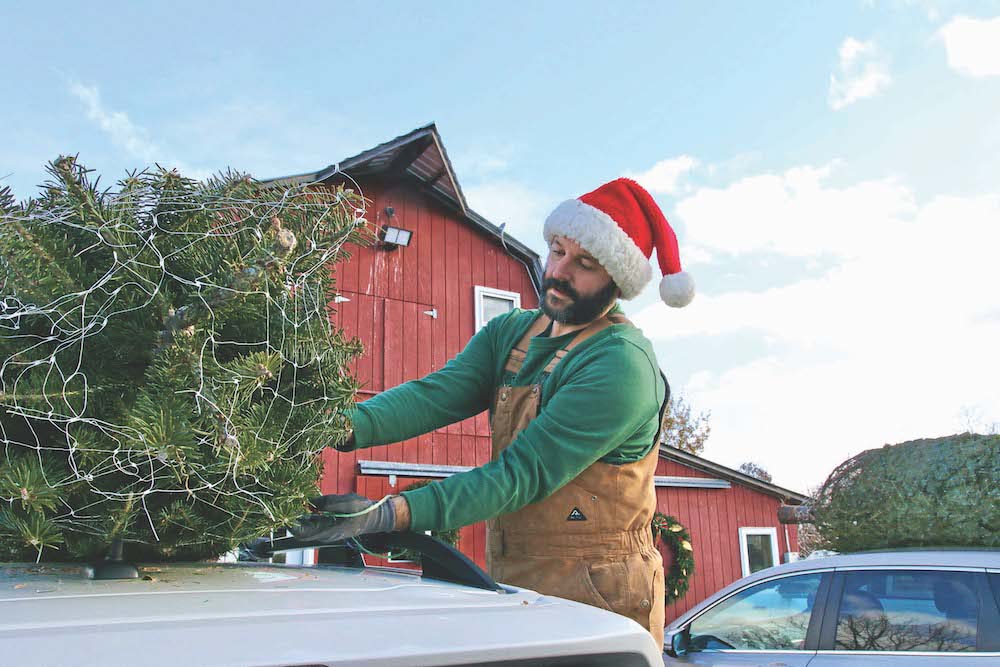 With the holiday season underway, county Christmas tree farms have begun welcoming visitor … (read more)
As the Middlebury Snowbowl prepares for opening day this Saturday, Dec. 9, loyal skiers an … (read more)