Officer Mason delivered bad news and compassion
MIDDLEBURY — Art Howard was happily tapping away on his computer at 7 a.m. on June 21 when he heard a knock at the door.
It was Middlebury Police Officer Chris Mason.
"I jokingly said, 'I didn't do it,'" Howard said in reaction to the officer's impromptu visit.
Now 74 and temporarily confined to a wheelchair, Howard certainly hadn't been on a crime spree.
But his good-natured joshing quickly evaporated when he saw that Mason wasn't playing along with the joke.
"He looked at me and I could tell it wasn't good news," Howard recalled somberly.
"It's Scottie, isn't it?" he asked Mason, referring to his 48-year-old son.
It was Scottie.
"I'm sorry to inform you that your son has passed away," Mason told Howard, a U.S. Navy veteran and former chairman of the Turning Point Center of Addison County.
Mason, like most emergency responders, can at any moment be thrust into pressure-cooker situations, ranging from domestic quarrels to deadly accidents. They're trained in how to react, dispense emergency care and/or subdue a person bent on harming others.
But they'll tell you one of their toughest jobs is telling a parent they've outlived their child.
"It's emotionally harrowing to have to give someone that news and to be with them while they're experiencing those intense emotions, but as a police officer, it's necessary for you to be comfortable with strong emotions," Mason said. "If you're not comfortable with strong emotion, then law enforcement is probably not a good field for you. Almost everything that you deal with as an enforcement officer involves intense emotion."
 
For an hour, Mason (pictured, right) stayed with Howard as he began a grieving process that will last the rest of his life.
Sobbing, reminiscing and confronting the reality he suddenly had a funeral to organize.
"I can't say enough about Officer Mason," Howard said in an interview this past Friday, July 5, just two days after what would have been Scottie's 49th birthday. "He stayed with me."
The story of Scottie Howard is filled with promise, heartbreak, alcoholism and some brushes with the law.
As his dad tells it, Scottie had given local police some challenges earlier in his life, and alcohol was his frequent companion. But he eventually married and had recently moved to Manchester, N.H., to "flip" homes. Buy low, fix them up, then sell them for a profit.
As he built a new business, life dealt Scottie new challenges — none more wrenching than his wife Mary's cancer diagnosis two years ago. She lost her fight this past April 27.
Art Howard was worried about how the loss of a spouse would affect Scottie's physical and emotional wellbeing. But he became reassured during what would become daily phone calls between son and dad.
"He never said 'goodbye'; he would always end (the conversation) with, 'I love you, dad," and 'I got this,'" Howard said of his late son.
He last spoke with Scottie on June 19, the night he died. While his son said he was tired and likely to take the next day off, there were no hints of despondency or intoxication, according to Howard. The duo exchanged the same upbeat salutation that evening.
Nothing that would have pointed to the bad news Howard would receive on June 21, the day Scottie's remains were found in his bedroom. No indication of foul play, self-harm or substance abuse, according to Howard, who is anxiously awaiting the final toxicology report.
"If it comes back, 'Cause of death unknown,' I would like them to change it so that people realize there is such a thing as 'broken heart syndrome,'" said Howard, convinced his son couldn't get over the death of his wife.
Scottie (pictured, right) will be buried with his wife and his mother, the late Beatrice A. Howard, in East Clarendon on July 19.
The past four weeks have been an emotional whirlwind for Howard and his wife Gloria. But he believes it would have been a lot stormier without the initial support of Mason, who didn't simply deliver the bad news and leave.
He stayed.
"I want people to know how he helped," Howard said.
Middlebury Police Chief Tom Hanley said giving people bad news isn't something you learn from a police manual. Human instinct takes over.
"There is no special training on relaying tragic news," he said. "Dealing with human tragedy is an all-too often part of the policing experience. We rely on the officers' compassion and professionalism, traits we seek out in the hiring process. Our policies reinforce treating people with respect and dignity. Experience is passed down from officer to officer. Many officers are called on to do this. Chris is an extraordinary officer with strong interpersonal skills who sets an example for others. Chris's work in this case typifies how the officers handle delicate, sensitive issues such as this."
While he's served as a death investigator with Middlebury PD, this was the first time Mason had ever been asked to notify a decedent's next of kin.
"It's always something you want to do in person, if at all possible," Mason explained.
"When you arrive, you don't want to beat around the bush," he added. "You want to announce it fairly rapidly and compassionately."
What follows is the part with no script.
"I think the main thing is just being a presence for the person," Mason said. "It's not about sharing anything in particular, it's not about offering any wisdom or comforting words. It's more about just being there."
Reporter John Flowers is at [email protected].
More News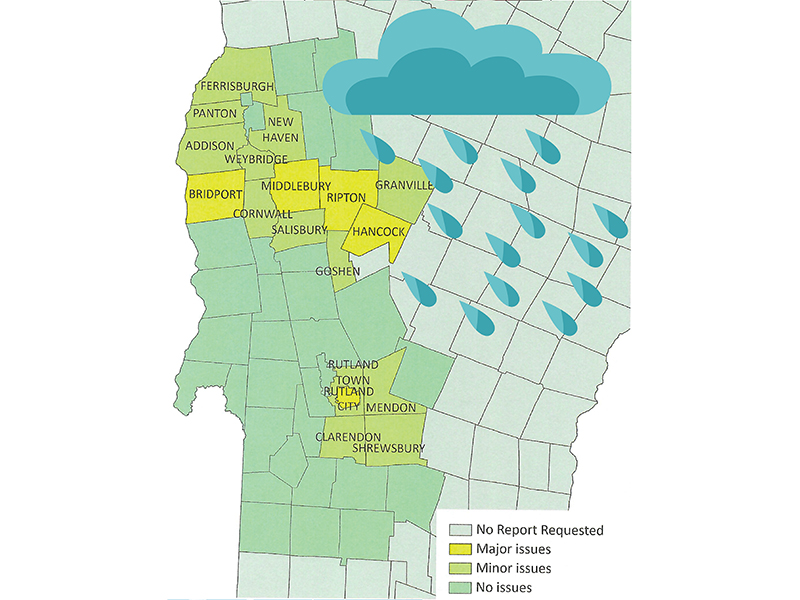 Local towns may get federal money to pay for more than a million dollars in cleanup and re … (read more)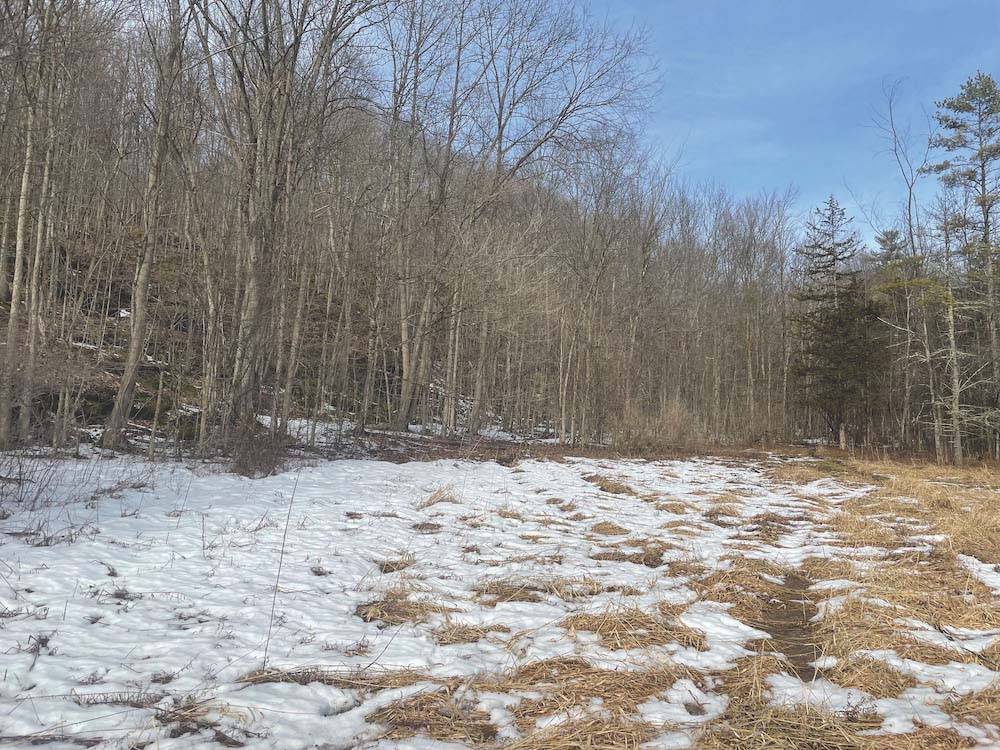 The Vermont Fish and Wildlife Department is putting $566,667 in grant money toward conserv … (read more)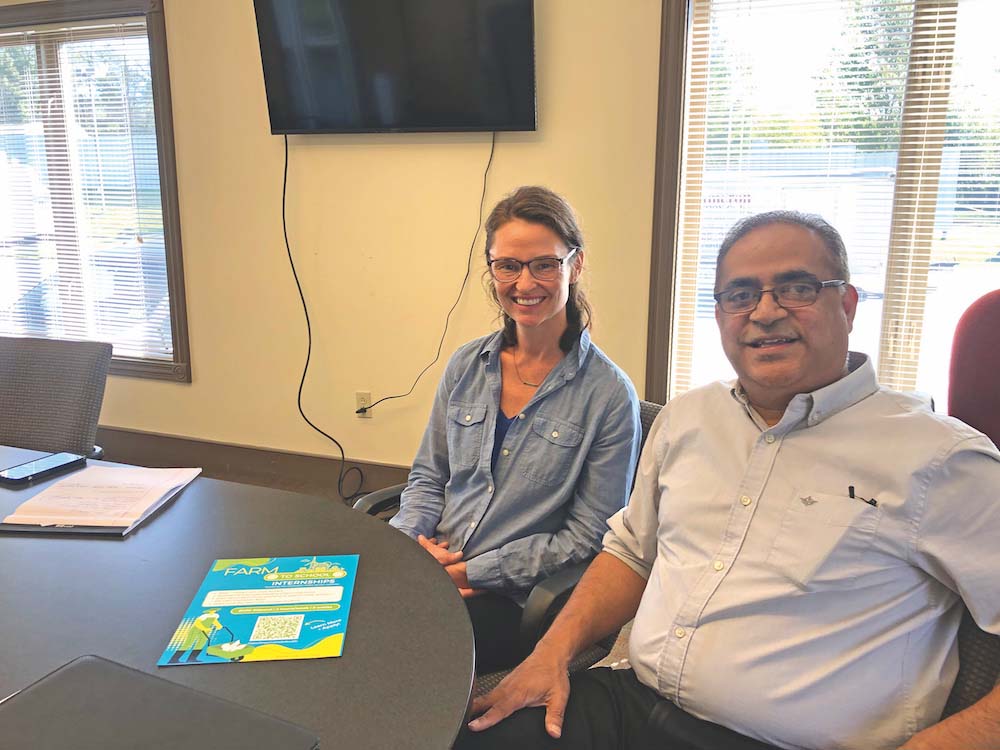 Like most things, the future of agriculture in Vermont lies in the hands of younger genera … (read more)