Arts Beat for Dec. 17: Night Fires and Messiah Sing celebrate the holidays
Note: Since there will not be a Monday edition of the Addison Independent on Monday, Dec. 24, some of the events in this week's column are being published one week early.
Night Fires will be lit once more at 7:30 p.m. on Friday, Dec. 21, at Middlebury's Town Hall Theater. There will be additional performances on Saturday, Dec. 22, at 3 and 7:30 p.m., and at 3 p.m. on Sunday, Dec. 23.
Night Fires, Theatre Group, Ltd.'s annual winter solstice pageant or mystery play for our times, as in many performances past, will be a song of celebration for the earth and all who live upon it. With a winding tale held together by a spider who once was a woman and a man who is also a bear and then is a man once more, music and songs from all around the globe create a web of magic and wild mystery, of humor and pathos, within which the spoken words unfold.
Hymns to bees and sparrows, maple trees and women are danced as well as sung to music as diverse as traditional gospel, Latin American bachata, Bulgarian choral and contemporary waltzes from Finland. Poems from the Inuit who live high in the Pacific Northwest and by the great Spanish poet Antonio Machado jump up in between the written text created by Marianne Lust and Deborah Lubar.
Love for this long tradition brings together a core group of dedicated and talented local performers with those who travel from California, Louisiana, Maine and New Mexico just to be a part of the joy of performing together in order to offer a gift to all who come to be a part of the audience. Pre-show singing begins approximately twenty minutes before the performance.
Tickets are $25 general admission, $21 seniors, $20 students. Tickets may be purchased at townhalltheater.org, by calling 802-382-9222, at the THT box office Monday-Saturday, noon to 5 p.m., or at the door one hour before show time. THT is located at 68 South Pleasant Street in Middlebury.
A note about bringing young children: everyone is welcome at Night Fires, and young ones frequently love it. Night Fires, however, is not a "kids show" and occasionally includes material considered to be somewhat "mature" in nature.
 
ANNUAL MESSIAH SING IN MIDDLEBURY
 
Come join friends and neighbors for an afternoon of community music-making at the Middlebury Congregational Church, beginning at 2 p.m. on Sunday, Dec. 23. Singers, instrumentalists and all who enjoy music are welcomed to sing and play, or simply to watch and listen.
Each year hundreds of singers and players from throughout Addison County and beyond gather at The Middlebury Congregational Church for the annual "Messiah Sing." Jeff Rehbach, conductor of the Middlebury College Community Chorus, leads the sing-along of George Frederic Handel's work for choir and orchestra.
This year's reading continues the tradition of featuring soloists drawn from Middlebury and other communities, with Jessica Allen, Leila McVeigh, Louise Whalen Wright, Erin Grainger, Jim Wright, Adam Hall and Jonathon Landell.
Solo numbers will be accompanied by string players from our nearby towns, villages and extended families, including David Gusakov, Molly Bidwell, Hilary Hatch, Emily Sunderman, Carter Lee and Robert Battey. Jenny Bower, organist at the Vergennes Congregational Church, returns to play harpsichord, a hand-crafted keyboard built by Robert Hicks of Lincoln. A listing of chorus works may be found on the community chorus web page at go.middlebury.edu/messiah-sing.
Chorus music and orchestra parts (for strings and oboe/flute) are provided. If you have your own copy of the Messiah, please bring it along. If you plan to play in the orchestra, please bring a music stand and arrive fifteen minutes early.
A $5-10 contribution ($10-20/family) is requested at the door. The Middlebury Community Chorus provides refreshments during intermission. For more information, email [email protected] or leave a message at 989-7355.
 
BLUES JAM IN BRISTOL
 
Middlebury-based English bluesman Tom Caswell will be hosting a Blues Jam in Bristol at 8 p.m. on Wednesday, Dec. 19, at Hatch 31, located at 31 Main Street.
The jam will feature both local and statewide blues musicians and is open to anyone wanting to hear great music. This is a monthly event on the third Wednesday of the month.
If you are a musician or singer planning to take part in the jam, there will be a sign-up sheet located near the stage. The host band, The Tom Caswell Blues Band, will begin the proceedings at 8 p.m. before people are called up from the sign-up sheet to form bands and play the blues. The jam will end with the host band taking the stage once more to wrap things up.
Although the music begins at 8 p.m., an earlier arrival is advised. Admission to the jam is free. For more information, visit facebook.com/tomcaswellblues.
 
LIVE MUSIC AT NOTTE
 
There will be two live performances this week at Notte Neapolitan Pizza Bar located downstairs at 86 Main Street in Middlebury. On Wednesday, Dec. 19, there will be a dinner show featuring Mark Sikora, who brings a whole bunch of good vibes and tasty tunes to the Pizza Bar at 7 p.m.
Then, on Friday, Dec. 21, Notte presents Del Rue at 9 p.m. This Rutland-based band consists of Aaron Brush on rhythm guitar and lead vocals, Austin Herber on rhythm and lead guitar, Justin Fornari on drums and Zack Primrose on bass and saxophone. They play an eclectic mix of rock, funk and almost ska.
Finally, next week, on Saturday, Dec. 29, Gerry Dineen and Matt Longman will be playing some classic tunes for your listening enjoyment, at 8:30 p.m. For more information, call 802-388-0002.
 
BRISTOL BEST NIGHT WELCOMES 2019
 
The Watershed Center invites revelers of all ages to celebrate New Year's Eve in downtown Bristol next week on Monday, Dec. 31, as the community marks the arrival of 2019 with Bristol Best Night, a gathering of friends, neighbors and some of the region's top performing artists.
There will be great entertainment at three locations: the Bristol Baptist Church, 10 Park Street; the Walkover Gallery, 15 Main Street; and Holley Hall, 1 South Street.
Performers at the Baptist Church include: Michele Fay with Tim Price at 5 p.m.; Last Train to Zinkov at 6 p.m.; Patrick Fitzsimmons at 7 p.m.; and Bread and Bones at 8 p.m.
Meanwhile, at the Walkover, Rick Ceballos hits the stage at 5 p.m.; followed by Woodchuck's Revenge at 6 p.m.; Phil Henry at 7 p.m. and Greg Ryan at 8 p.m.
And over at Holley Hall, Magicians Without Borders kicks off the entertainment at 5 p.m.; followed by Sweet Transition at 6 p.m.; the Mount Abe Musical Review at 6:45 p.m.; the Holley Hall Coffee House and Open Mic at 7:15 p.m.; Mark Lavoie at 7:30 p.m.; The Hibernators with special guests Caleb Elder and Danny Coane at 8 p.m., followed by The Starline Rhythm Boys, at 9 p.m.
Best Night is a project of the Watershed Center. It's a once-a-year opportunity to get out and celebrate the season, see good friends, and make new ones while enjoying the best of the area's lively local arts scene. There's plenty for everyone young and old at this annual community-wide gala. Join the fun and festivities in downtown Bristol.
Admitting buttons are $10 in advance, $15 at the door, and are available at local shops in Bristol and also at the door on the 31st. For more information and a complete schedule of events visit bestnight.org.
 
NEW YEAR'S EVE DANCE PARTY AT THT
 
Say goodbye to 2018 as Middlebury's upbeat rock/pop band, The Horse Traders, takes the stage next week at Town Hall Theater on Monday, Dec. 31, to rock New Year's Eve, at 8:30 p.m.
It's a dance party where everyone's welcome to come boogie down, so bring your sister, your brother and your mama too. There's a cash bar as well as a champagne toast at midnight on the grand THT steps for those 21 and over.
Veteran performers with a wide and rollicking repertoire, the Horse Traders have lit up just about every Addison County venue in recent years. Their music ranges from modern pop and oldies to classic rock, soul and country, from artists like The Pretenders, Tom Petty, the Rolling Stones, Pink, Blondie, Fleetwood Mac, Meghan Trainor, Neil Young, 4 Non Blondes and many many more.
The band includes Deb Brisson on vocals, keyboards and percussion; Jon Rooney, vocals and guitar; Rick Marshall, guitar, mandolin and harmonica; Mark Pelletier, bass and vocals; and John Wallace, drums.
Tickets are $15/$18 at the door. The house opens at 8 p.m., and the band kicks in at 8:30 p.m. Tickets may be purchased at townhalltheater.org, by calling 802-382-9222, at the THT box office Monday-Saturday, noon to 5 p.m., or at the door one hour before show time. THT is located at 68 South Pleasant Street in Middlebury.
More News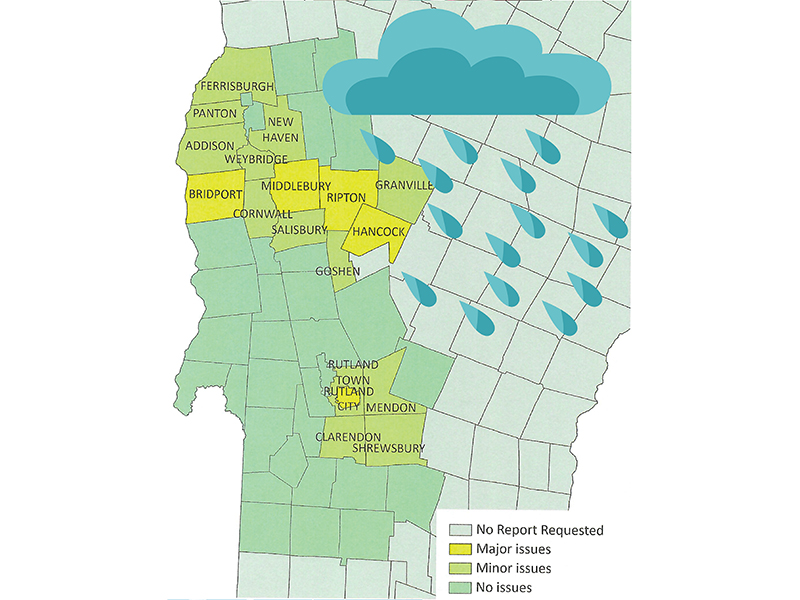 Local towns may get federal money to pay for more than a million dollars in cleanup and re … (read more)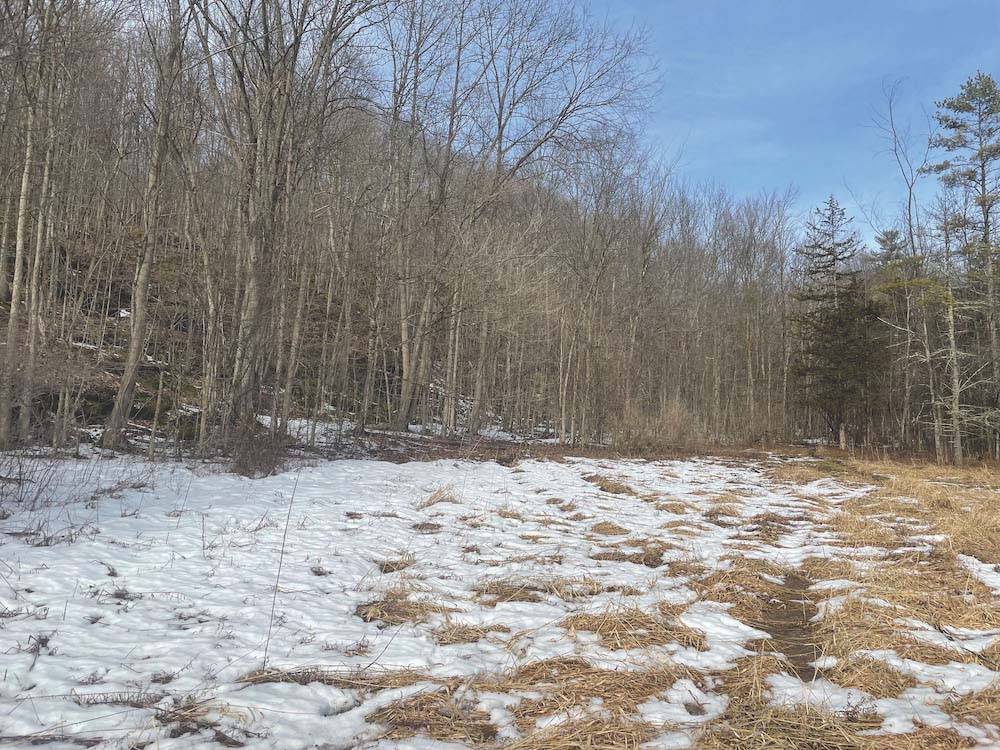 The Vermont Fish and Wildlife Department is putting $566,667 in grant money toward conserv … (read more)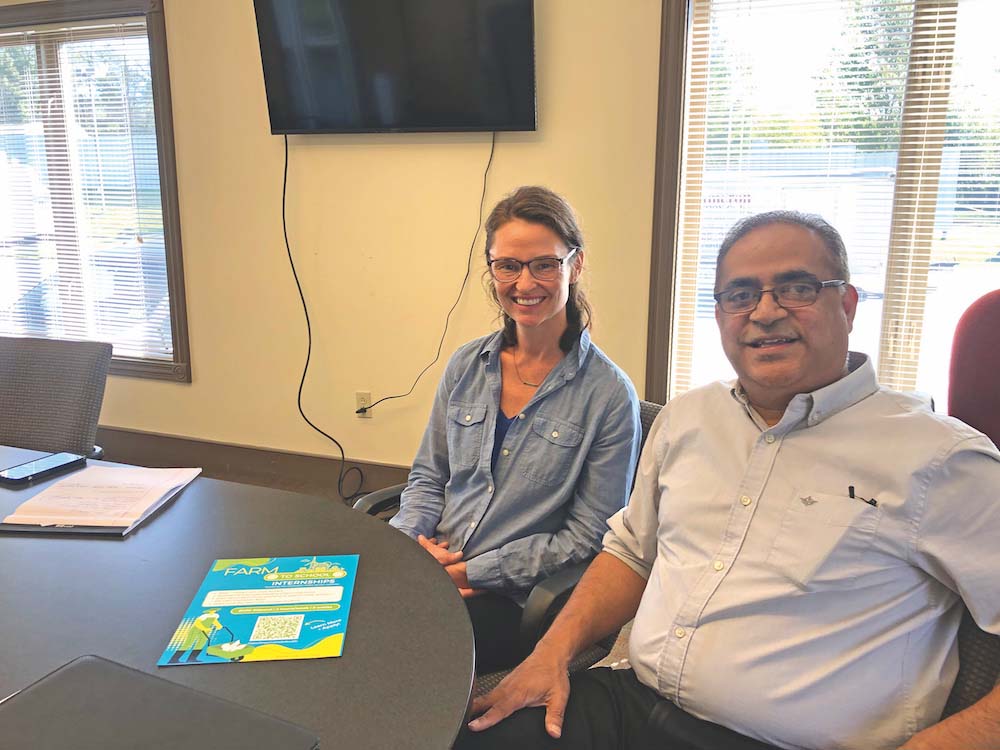 Like most things, the future of agriculture in Vermont lies in the hands of younger genera … (read more)